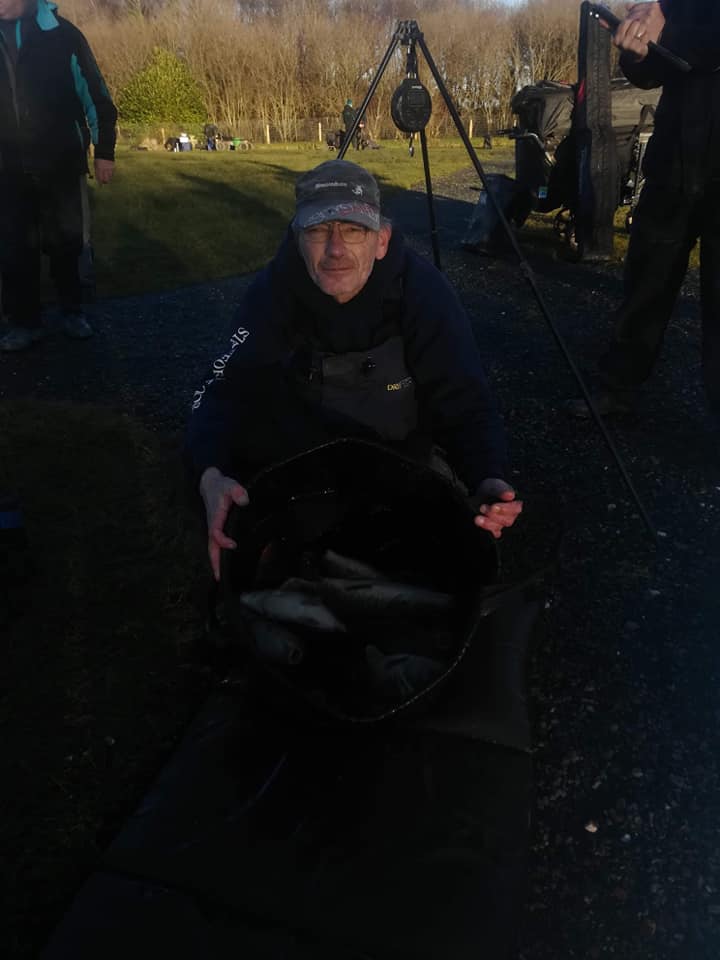 North Devon Match Group competition results : Champion of champions and Championship No.1 , @ Stafford Moor Willow and Woodpecker, 23 anglers fished,
1st Dodgy Downton 75lb 5oz
2nd Ian Croxton 71lb 15oz
3rd Chris Morris 58lb 6oz
4th Neilsen Jeffery 57lb 1oz
5th Andy Gratton 45lb 14oz
6th Kevin Shears 38lb 8oz
7th Martin Turner 38lb 1oz
8th Jim Grogan 36lb 3oz .
Willow lake has produced the top 3 weights in frosty, still conditions, Dave Downton has come out top with a net of small carp on a 14 metre pole and double red maggots over micros. Second was  Ian Croxton on peg 5 on willow, 3rd place and winner of this year's Champion of champions is Chris Morris  with a net of pole caught carp off peg 16 on Willow, top weight on Woodpecker and 4th overall was Nielsen on peg 10 , pole in the margin 6mm hard pellet.