Match results @ Wooda Lakes,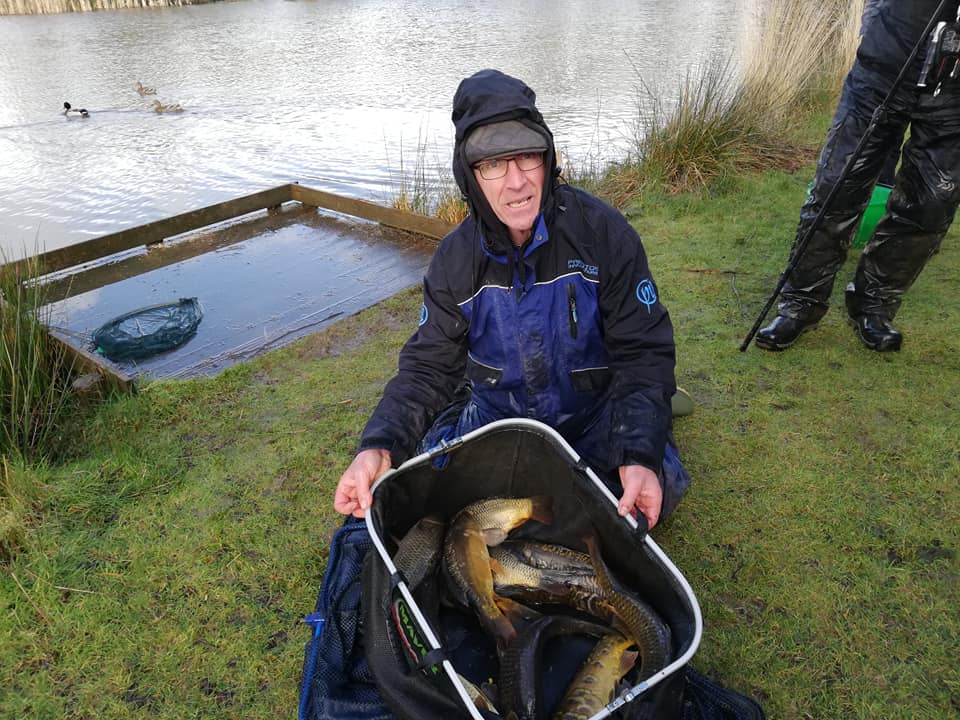 1st Martin Turner 55lb 6oz
2nd Thomas Scott 32lb 8oz
3rd Steve Bailey 31lb 15oz
4th Keith Copland 25lb 4oz
5th David Bailey 23lb 9oz
6th Colin Gorman 19lb 11oz
7th  Ian Owen  15lb 7 oz
8th John Lisle 14lb 11oz ,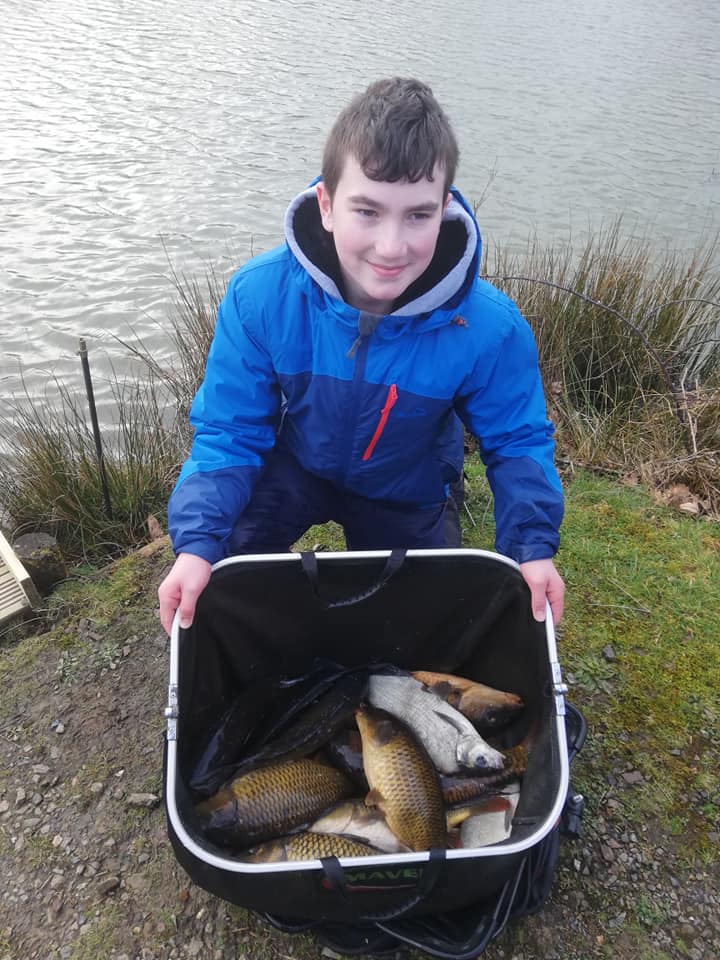 14 keen members endured another Sunday of wind and rain. The prolific Wooda Lakes produced the goods again!  Martin Turner   fished on lake 4, alternating between feeder and margin pole , a 20 carp net sealed victory, Second place and top weight on lake 3 was another pole caught 11 carp net for up and coming Junior member Thomas Scott , Our Secretary Steve also on lake 3 found some nice edge dwelling carp in the closing stages of the event for third spot. April's monthly match see's us back at Tarka Swims.