South West Lakes Trust Trout Fisheries Report
June 2020
Boat and bank fishing is available to anglers, with day tickets on sale through the Lakes Trust website or via the telephone (01566 771930) – self-service permit huts remain closed at the time of writing. Certain restrictions continue to operate and anglers are asked to read the latest Angling Trust advice with regard to health and social distancing before fishing. Information is also available on the South West Lakes Trust website – https://trout.swlakesfishing.co.uk.
Where boats are available, these must be pre-booked and strict guidelines must be followed regarding their use. Please see website for details. Catch returns also need to be completed online, where the latest weekly catch reports will be available to view.
Kennick – After a long period of hot, dry weather, some heavy rain and a drop in temperatures freshened the water up, with fish feeding well and looking to the surface for insects (particularly coch-y-bondhu beetles). Rods averaged 3.4 fish per angler, with fish being caught from both boat and bank. Poplar Bay, Clampits Bay and Forest Bay all fished well, as did the deeper central water from a boat. As well as Damsel Nymphs, Diawl Bachs and Montanas fished sub-surface, Coch-y-Bondhu Beetles and Claret Snafflers both produced excellent top-of-the-water sport. In addition to some excellent catch-and-release bags of fish (Andy Birkett, from Plymouth, caught 28 fish using a Diawl Bach from a boat, and Mr. M.Ure caught 26 fish using an Orange Blob from a boat), some nice individual fish were caught, topped by a 5lb 1oz Rainbow caught by Kevin Primmer fishing from a float-tube.
Siblyback continues to produce some superb fishing, with plenty of rising fish and anglers catching an average of 3.6 fish per rod from the bank. Stocky Bay, The North Shore, Two Meadows and Crylla have produced consistently good sport, with fish being caught on dry patterns (Brown Hoppers, Coch-y-Bondhu Beetles and Sedgehogs), nymphs (Damsel Nymphs, Montanas, Diawl Bachs and Buzzers), and lures (Cats Whiskers, Orange Blobs and Vivas). Included in the larger bags of fish (Browns, Rainbows and Blues) were 17 fish caught by Geoff Vernon, 15 fish caught by Andy Birkett from Plymouth (using a dry Fiery Brown Hopper) and 12 fish caught by Paul Ackland from Plymouth, using a foam beetle. Ollie Hoskin caught the best fish of the month – a 5lb 9oz Rainbow, fishing a Black and Orange lure on an intermediate line from the bank between the Stones and Stocky Bay.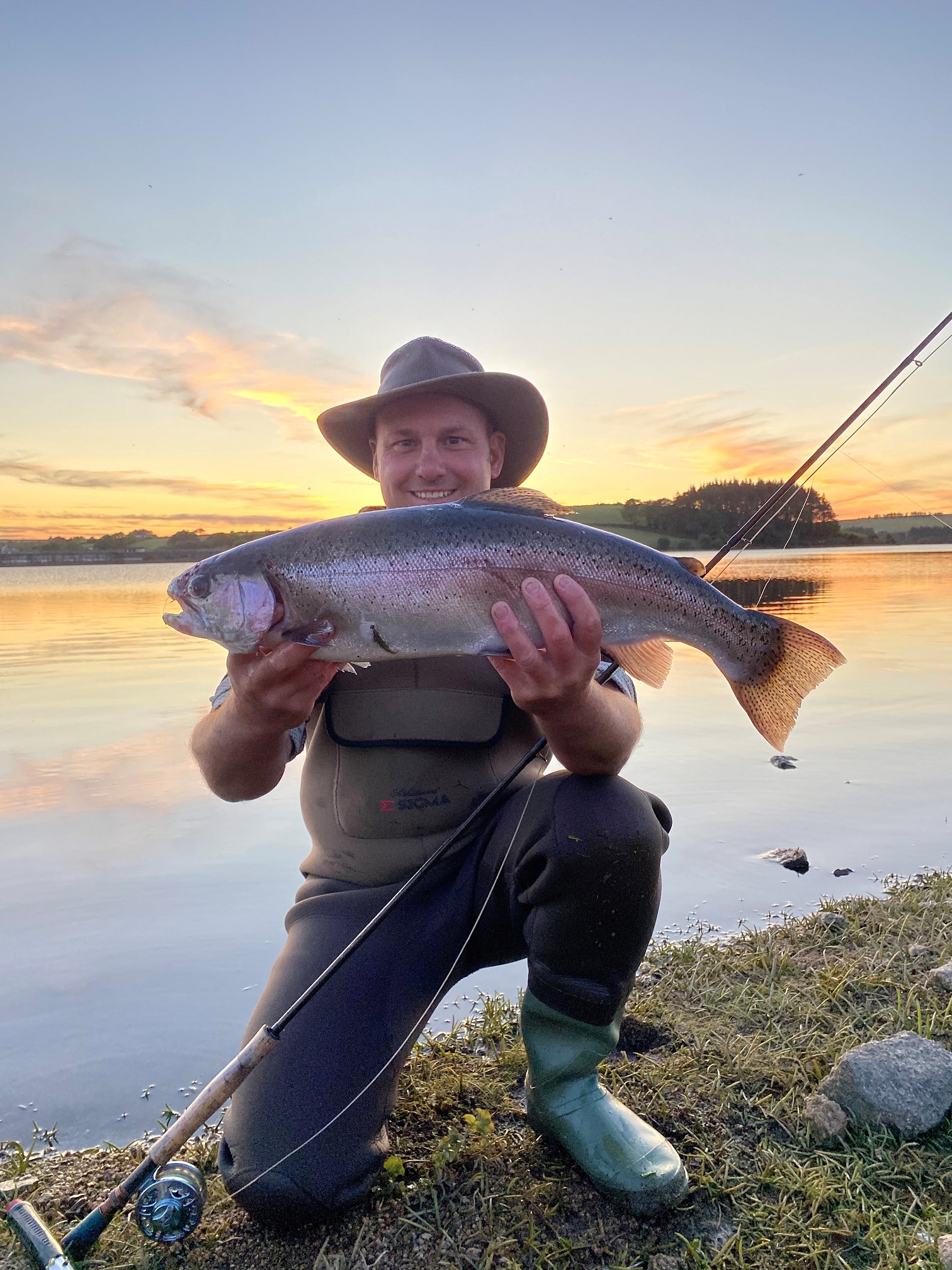 Stithians – Rods have been averaging around two fish (up to 2lb 8oz) per rod over the month, with the best fishing from the banks at Sailing Club, Pipe Bay,Goonlaze, Chapel
and Carnmenellis. With plenty of insects on the water, fish have been tempted with dry patterns (Sedges, Beetles and Hoppers), although the majority of catches were on sub-
surface nymph patterns (Diawl Bachs, Buzzers, Mointanas and Black and Peacock Spiders), or deeper fished lures (Nomads, Cormorants, Zonkers and Boobies).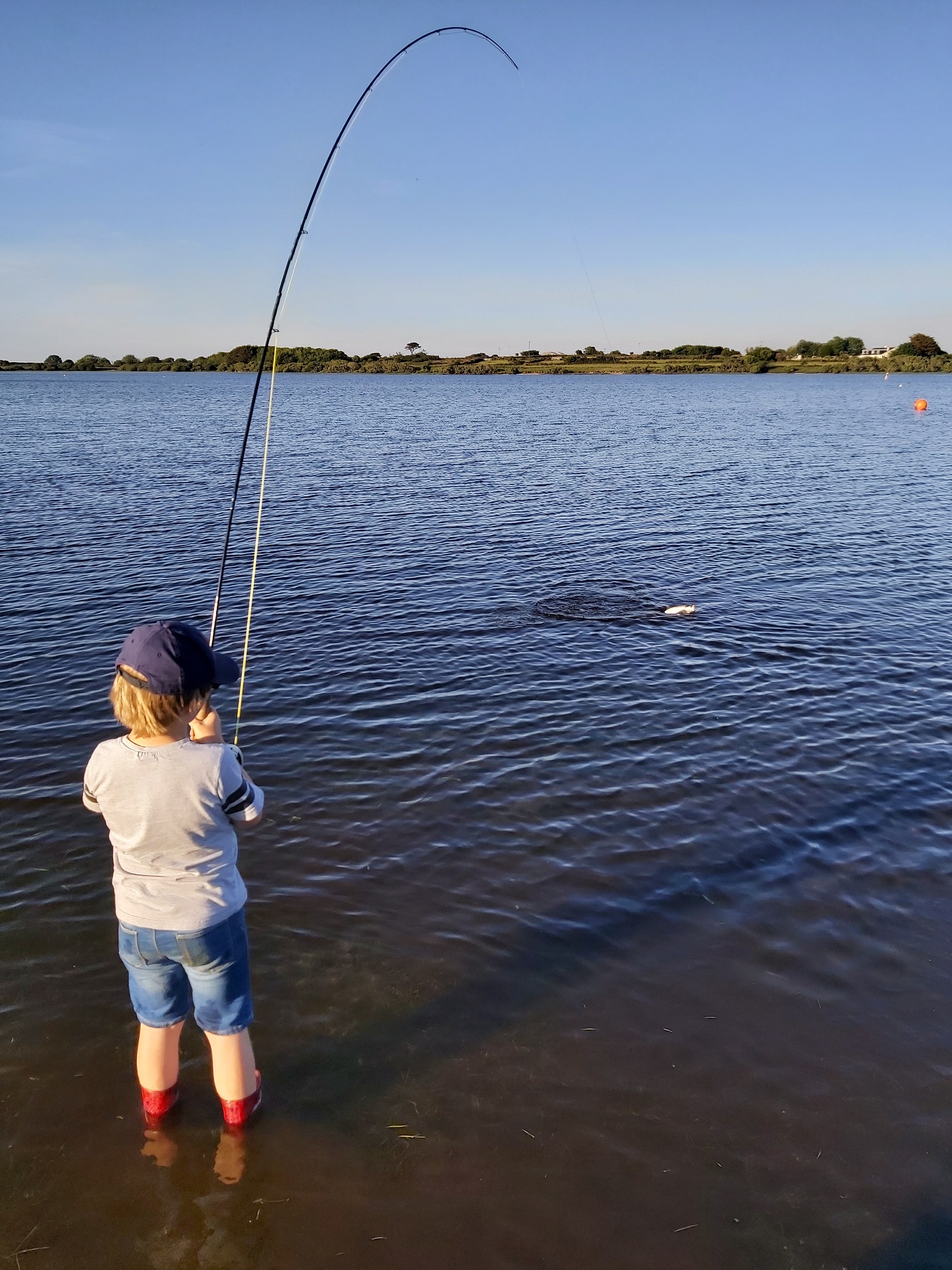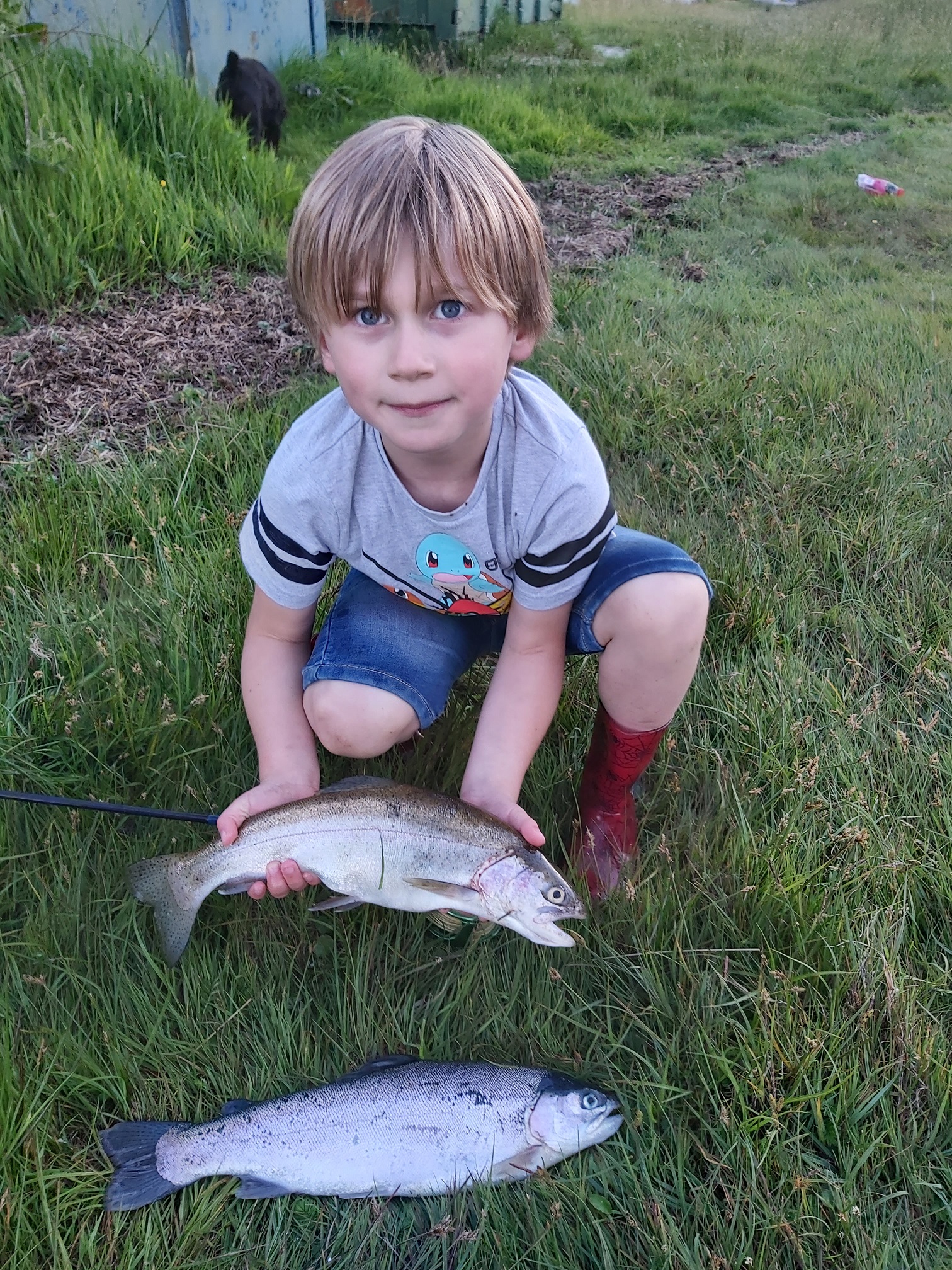 Burrator continues to produce some excellent sport and, while no particularly large fish were caught, anglers averaged 4.3 fish per visit, with many catching large bags. Boats mainly caught fish off Lowry Point or over the deeper central water, while bank anglers enjoyed good sport from Longstone, The Lawns, Pines Bay and Sheepstor Bank. The most successful dry patterns included Black Hoppers and Black Midges, while sub-surface Black Buzzers, Damsels, Montanas and Diawl Bachs caught well; productive lure patterns included Orange Blobs and Kennick Killers. With catch-and-release tickets proving popular, standout catches included 14 fish caught by Kevin Sellar, 19 fish caught by Duncan Kier (from Belstone) using Kennick Killers and Hoppers and eleven fish caught by Simon Jefferies using Blobs and Buzzers on a ghost tip line.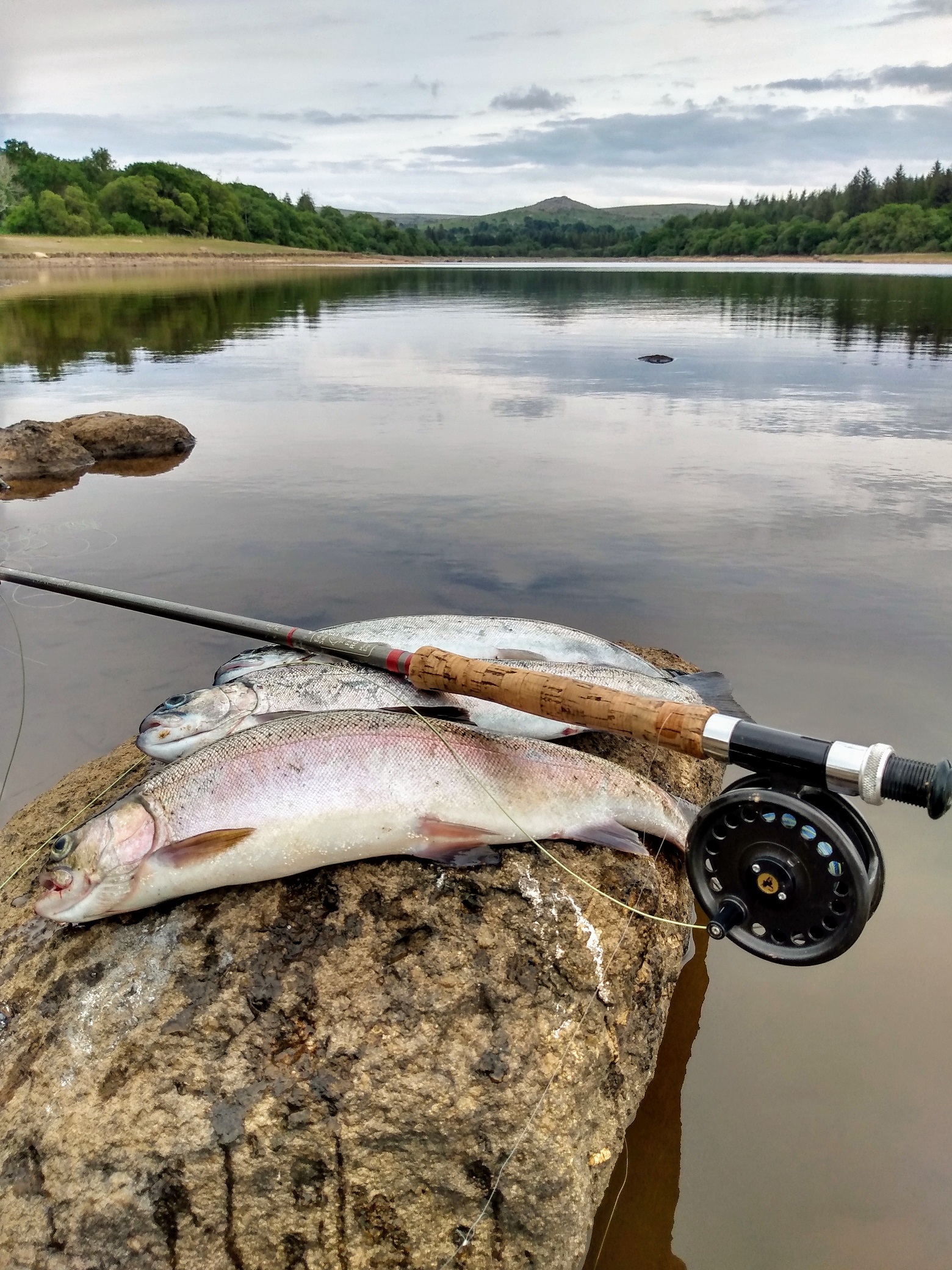 Colliford – the fishing improved as the month progressed, with the conditions determining the most successful method – one day pulled wet patterns (try a Soldier Palmer) work well, while on another day static dries (Black Hoppers, Sedges, Black Bits or Beetles) are the only patterns the fish will look at. As usual with the Colliford Browns, the best approach is to keep back from the water's edge and cover as much bank as possible, although the most productive areas recently have included the water by the Dam, Redhill Downs, The Narrows, the East Bank and The Kiln. Dean Boucher has enjoyed some truly excellent sport, catching and releasing 53 fish in four visits.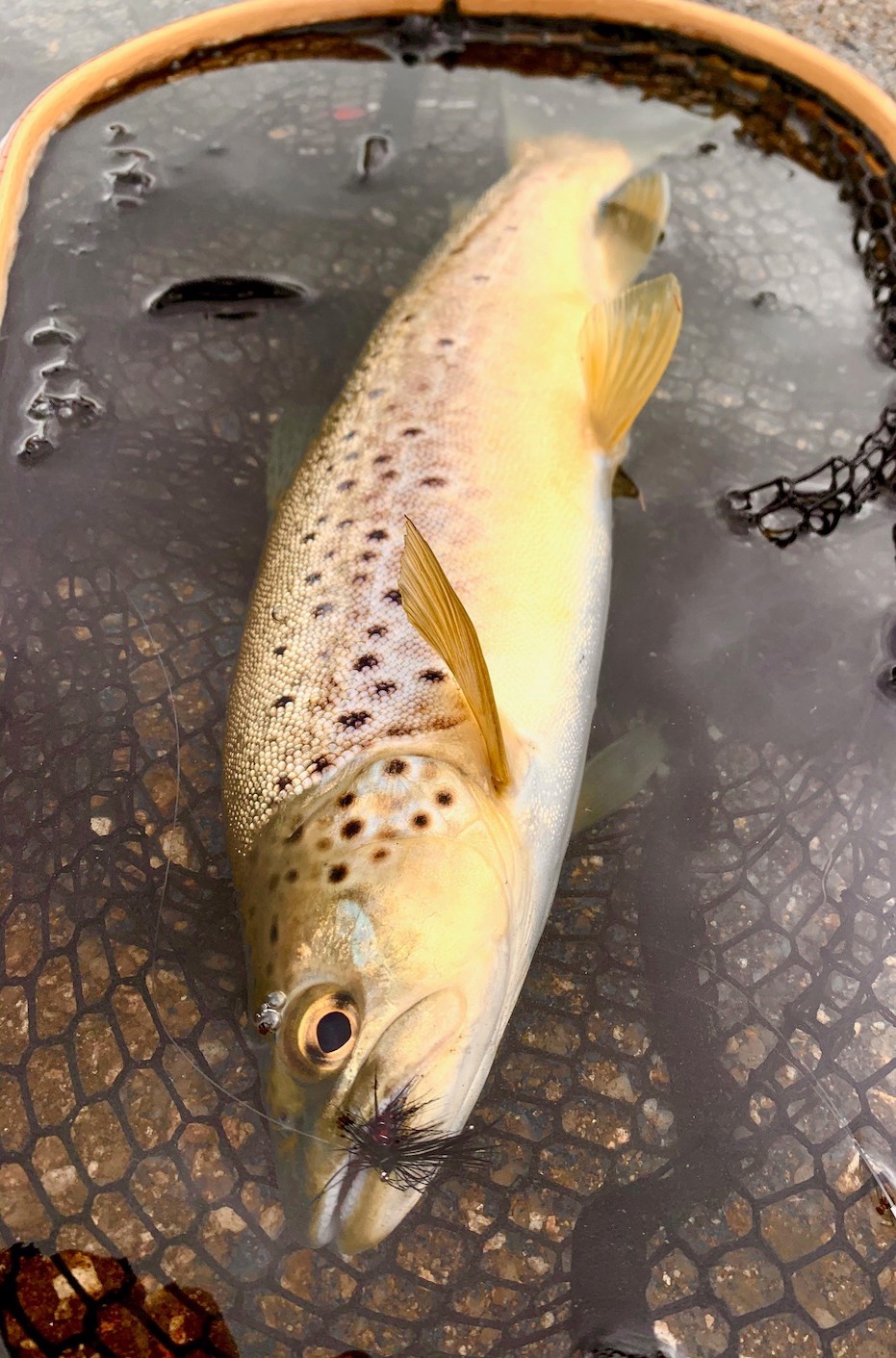 Fernworthy's fishing kept on improving as the month progressed, with many fish looking to the surface to feed as beetles were blown onto the water. Fish have been well spread out, with productive areas including Thornworthy Bank, Brownhills, Boathouse Bank and the North Bank. A wide variety of patterns have been catching fish, including Beetles, Sedgehogs, Black Gnats and Klinkhammers on the surface and Black and Peacock Spiders, Kate McClarens, Diawl Bachs and Pearly Invictas fished within the top metre of water. Anglers averaged 4.5 fish per rod, with notable catches by Charlie Beney (18 Browns to 1lb 8oz on Pheasant Tail Nymphs and Bibios), Alan Judd (14 Browns to 1lb 10 oz on Sedgehogs, Bibios and Klinkhammers) and Andy Birkett (16 Browns, all on dry beetles).