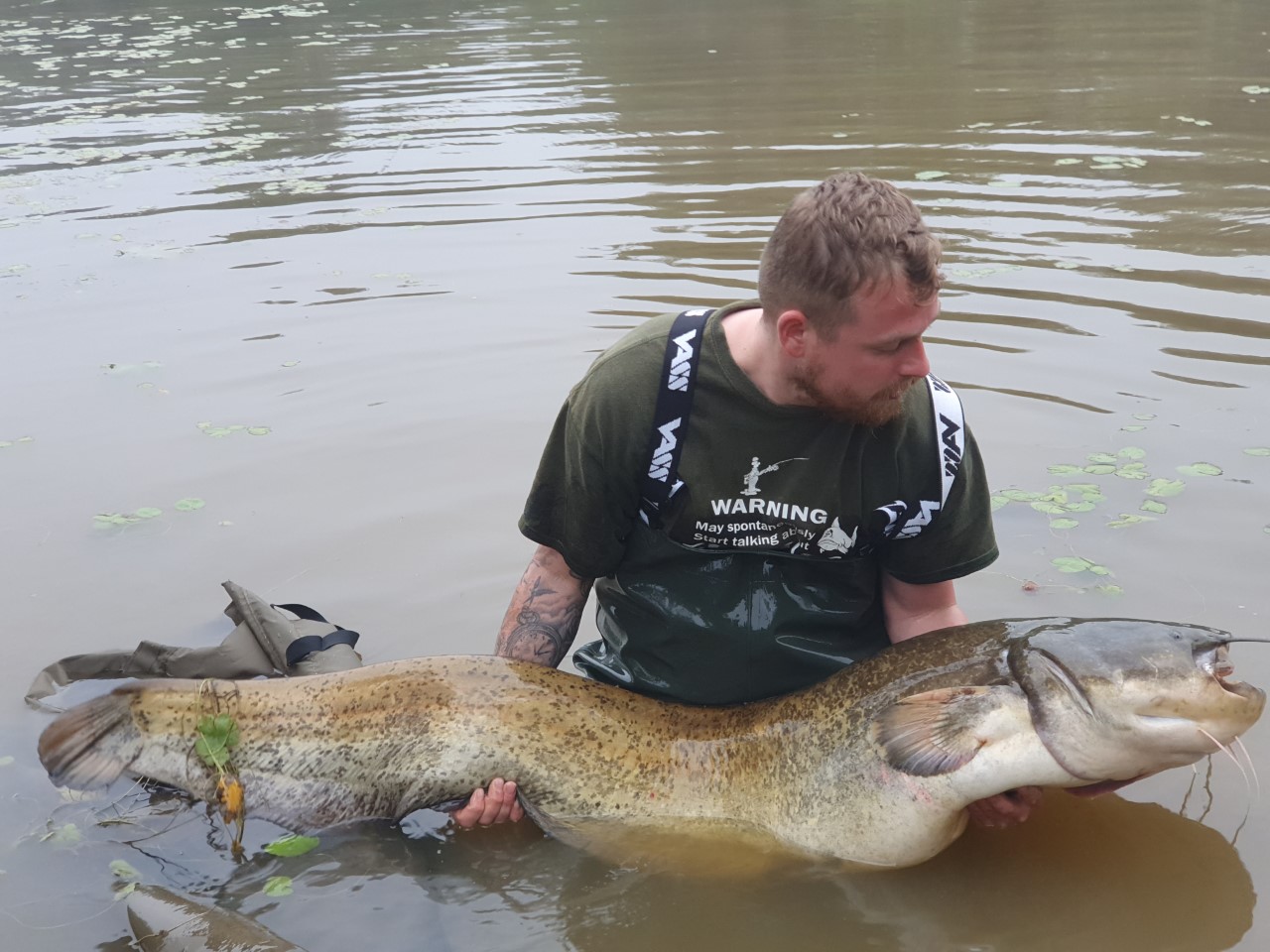 THE CATFISH ARE ON THE FEED!
Here we have Adam Whitehouse with just one of the many Cats he and Stacey Mulqueen caught between them from the Main Carp Lake, this one weighing in at 64lbs!
WELL DONE ADAM!
Make sure you TUNE into TALKSPORT2 and listen to Fisherman's Blues with Nigel Botherway on Sunday 5th July at 7.30am as he will be joined by Stacey Mulqueen to talk about her massive 94lb Wels Catfish and becoming the New Record Holder!