Boat anglers have been able to get afloat and enjoy some great sport with some of the channels predators. James Gubb Fradgley fished from his own boat off Lynmouth to tempt this hard fighting conger of 36lb.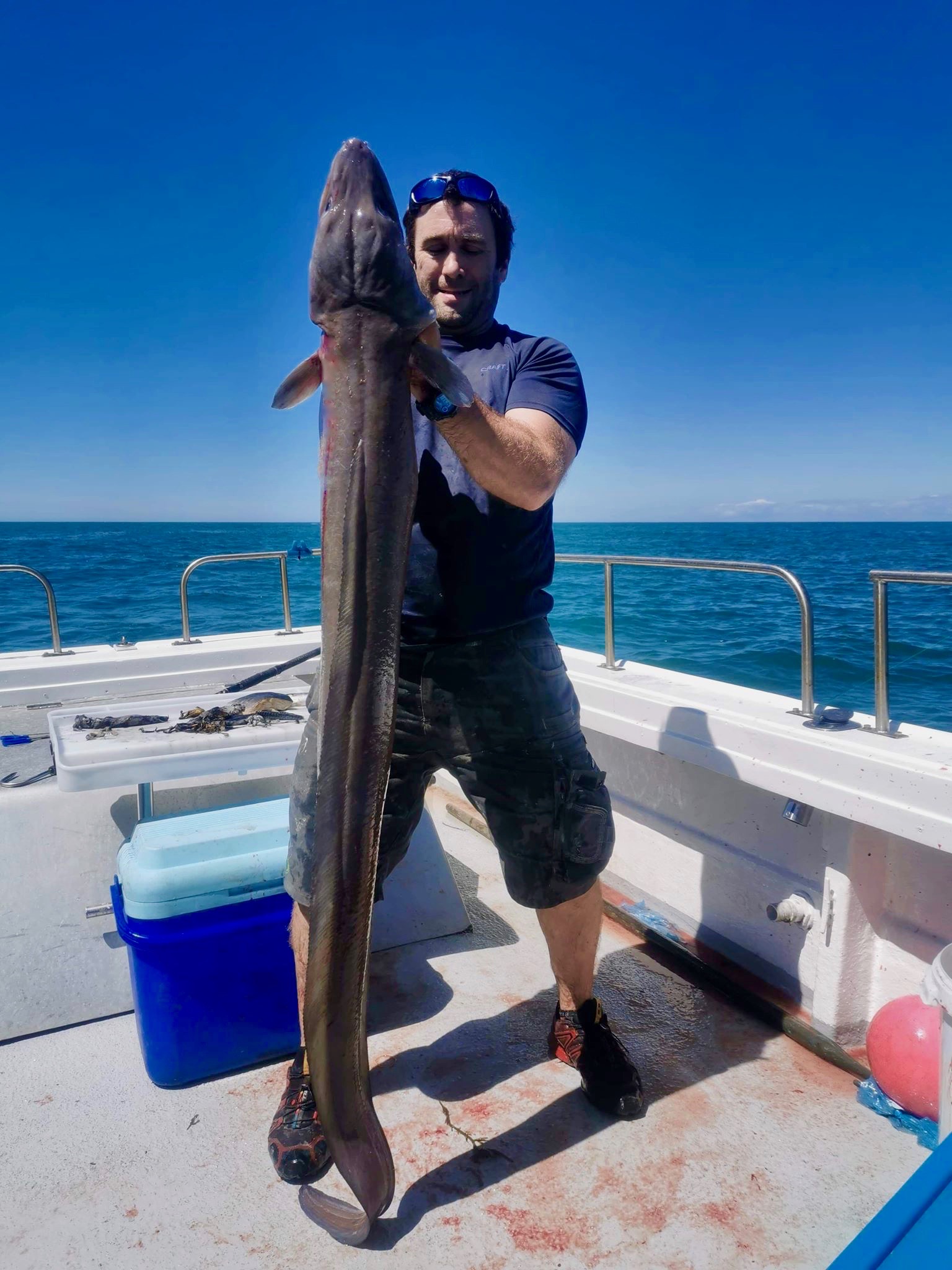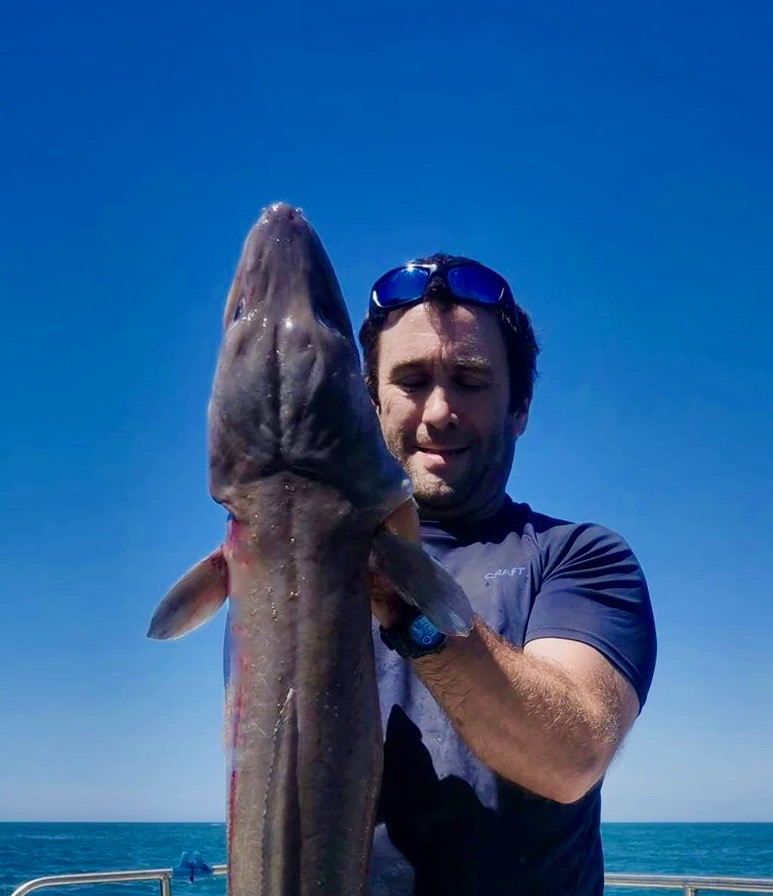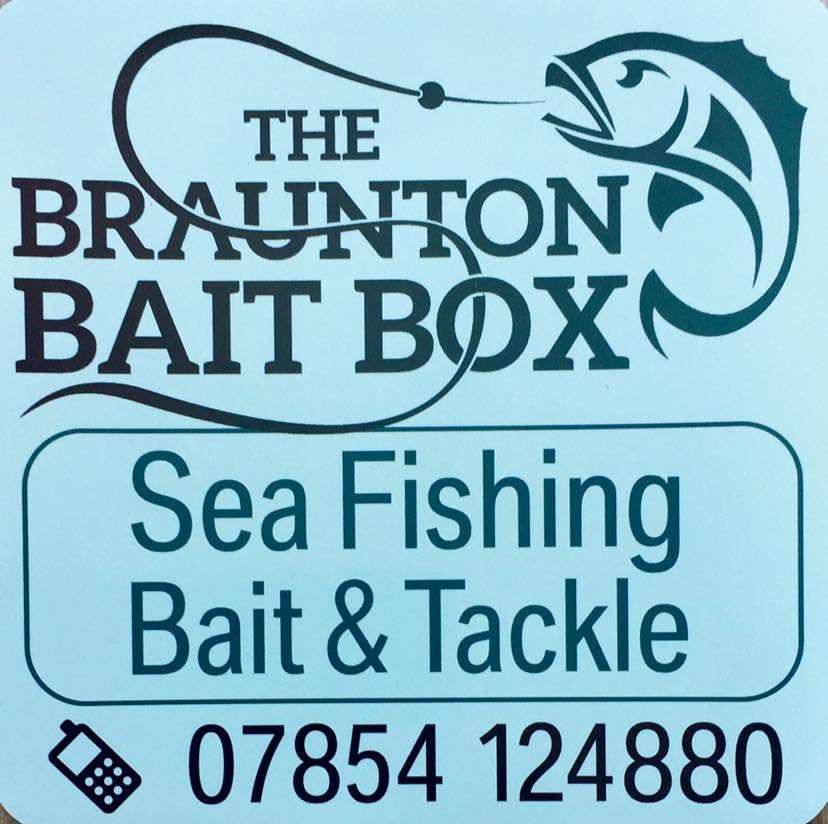 Stef Jones had a good day chasing tope boating four  best going 42lb, he also tempted huss, pollack, a nice plump codling about 4 1/2lb, mackerel and loads of smoothies best 12lb 6oz.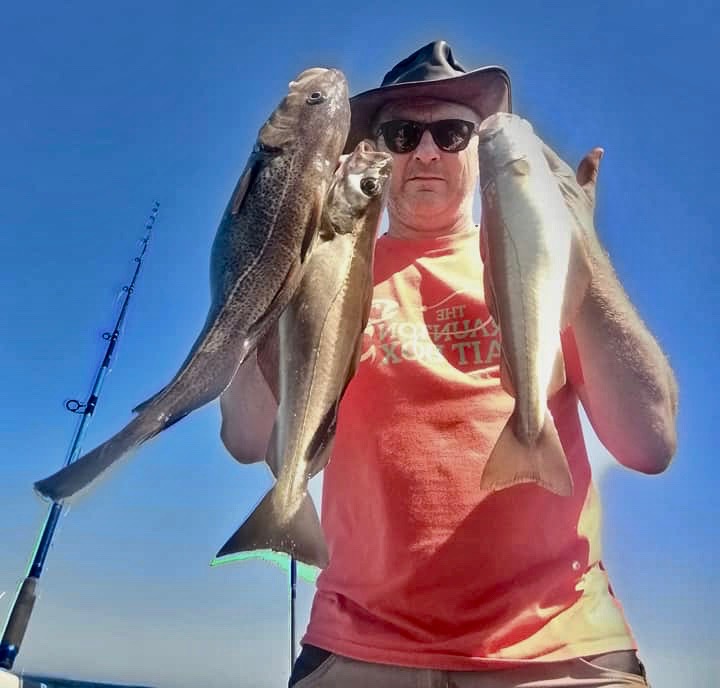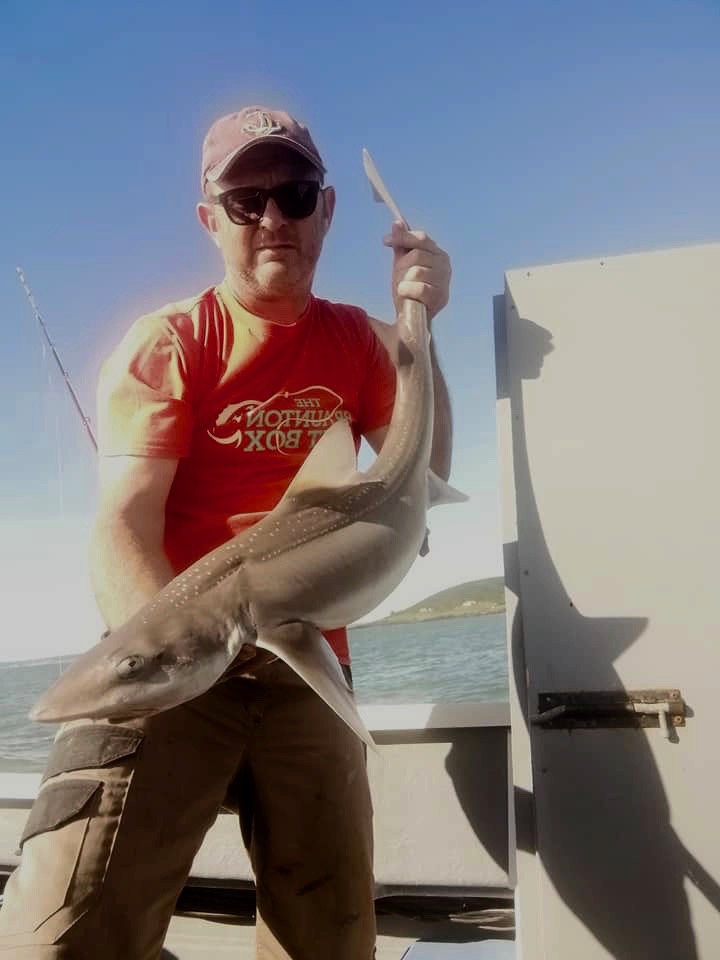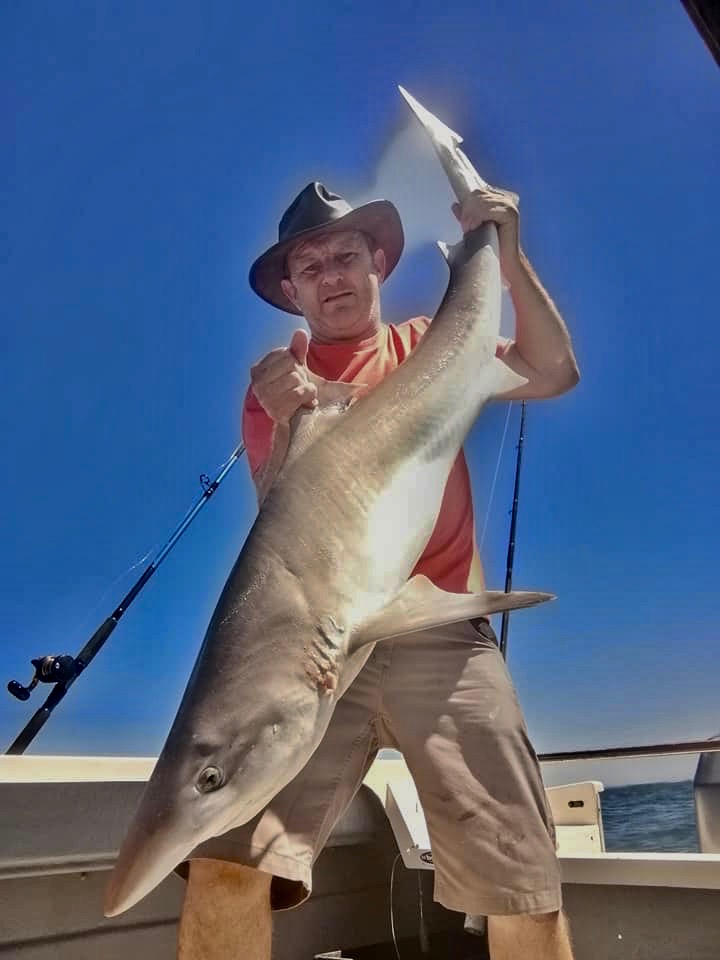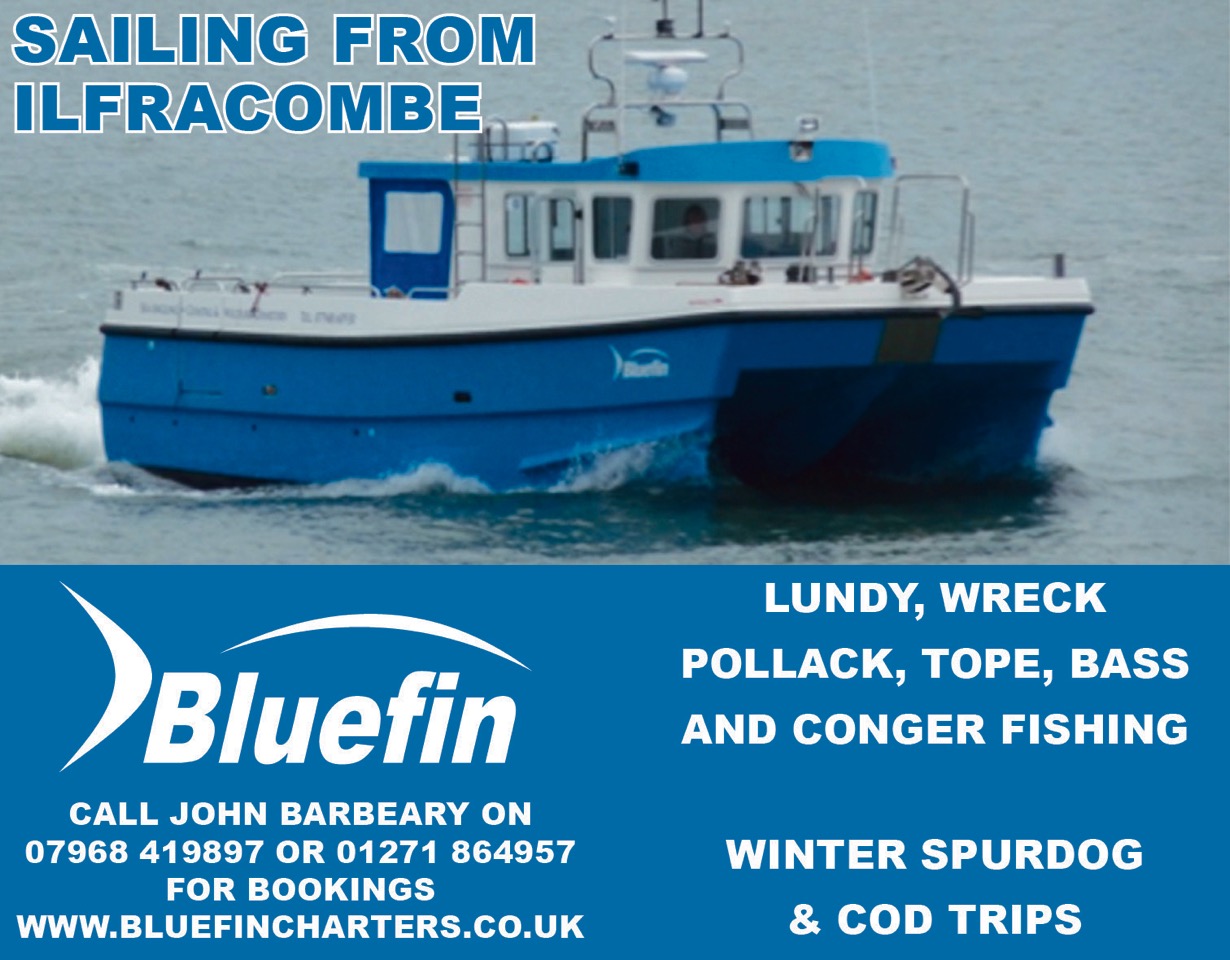 (Below) A nice tope landed on Bluefin.