South West Lakes Trust Trout Fisheries Report
July 2020
Boat and bank fishing is available to anglers, with day tickets on sale through the SW Lakes Fishing website or via telephone (01566 771930). Due to Covid19 precautions, self-service permit huts still remain closed at the time of writing. Certain restrictions continue to operate and anglers are asked to read the latest Angling Trust advice with regard to health and social distancing – this information is also available on the SW Lakes Fishing website – https://trout.swlakesfishing.co.uk. Where boats are available, these must be pre-booked and strict guidelines must be followed regarding their use (see website for details). Catch returns also need to be completed online, where the latest weekly catch reports will be available to view.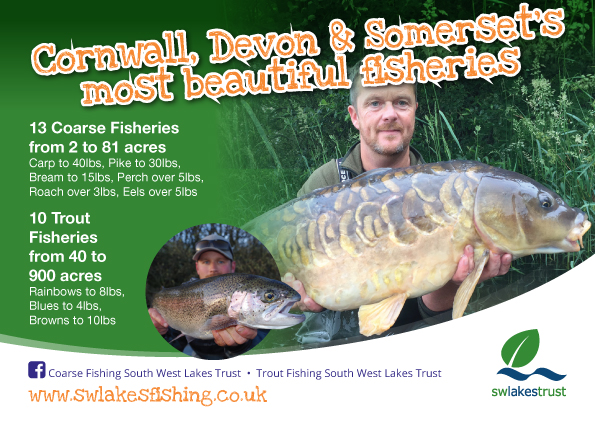 Kennick – The Rhododendrons are now in full bloom and the fishery is looking stunning. Boat fishing over deeper water has generally proved to be the most successful throughout July and, although some fish have been tempted up to look at dries and Hoppers, most fish have preferred to stay in the deeper water where Blobs and Boobies have produced good results. Plenty of fish over 3lb have been caught, with some large bags caught on catch-and-release tickets; rods averaged 2.7 fish per angler. In addition to deep-fished lures, weighted nymphs (Damsels, Montanas and Diawl Bachs) have also caught fish. Michael Herring (from Thurlstone) caught the best fish of the month – a 3lb 14oz rainbow, fishing deep from a boat. Mr. M. Ure had some excellent sessions from a boat, catching bags of 19 fish, 16 fish and 15 fish on separate occasions. Mr P.Brown caught a bag of 17 rainbows, fishing from a boat over the deeper water.
Siblyback – The changeable weather produced mixed fishing at Siblyback, with some weeks producing excellent sport (averaging 3.5 fish per angler) and superb fish, while others proving to be more challenging. Stocky Bay produced consistently good sport, while Crylla Bay, Marshes and the North Bank all fished well. Fish were still looking up to feed, and dry patterns (Black Beetles, Sedgehogs and Hoppers) all tempted fish. Sub-surface nymphs and wets (Damsels, Montanas and Black Buzzers) caught well throughout the month, with anglers also catching on fry patterns and lures (Kennick Killer and Orange Fritz in particular). Jamie Gilman caught the best fish of the month – a 5lb 8oz rainbow, as part of a bag of seven fish. A late return from George Hext reported that he had caught a rainbow of 8lb 4oz back in May – the best fish of the season (so far).
Stithians – Weekly rod averages have been up to 2.3 fish per angler, with plenty of fish over 2lb, the best being rainbows of 2lb 12oz caught by Steve Glanville and Mike Freeman. The best locations included Goonlaze, Pub Bay, Mossops and Carnmenellis, with fish being caught on a selection of dries (Sedges, Klinkhammers, Black Gnats and Beetles) or sub-surface nymphs and wets (Pheasant Tail Nymph, Mallard and Claret, Black Buzzers and Black Pennel).
Burrator – With weekly rod averages up to 3.5 fish per angler, Burrator continues to fish well and produced some outstanding days' sport – Paul Lee caught 28 fish from a boat using a selection of Boobies, Blobs and Dry patterns on sinking and midge-tip lines. Generally wet patterns and lures have produced the best results (Damsels, Montanas and teams of Buzzers, or Orange Blobs, Boobies and Kennick Killers), while Klinkhammers and Black Gnats attracted some fish to the surface. Longstone Point and Sheepstor bank produced consistent sport from the shore, while boat anglers enjoyed success off Lowery Point and in the deeper central water. Simon Jeffries caught a 3lb 8oz rainbow (as part of a full bag) from Longstone Bank using a Kennick Killer, and M. Baines also caught a 3lb 8oz rainbow from Sheepstor Bank, using an Orange Cruncher.
Colliford – Some nice grown-on brownies were caught over the month, with Dean Boucher catching fish of 2lb 4oz on two occasions and Chris Clarke catching a 2lb brownie on a Brown Nymph. In addition to keeping on the move to cover as much bank as possible (with Redhill Flats, Lords Waste, Browngelly Bay and Gillhouse Bay all proving popular), it pays to vary the fly pattern and type according to conditions – with Soldier Palmers, Zulus, Black Hoppers, Beetles, Hares Ear Nymphs, Diawl Bachs, Sedge Pupae and weighted Damsels all catching well.
Fernworthy continued to produce some great sport, with anglers averaging 2.5 fish per visit – amongst these were plenty of full bags. George Hext caught a bag of 11 fish using a Black dry Sedge and Black Beaded Nymphs, while Nigel Easton caught a grown-on brown of 2lb using a Bibio pattern. Fish have been free rising, taking emerging midges and sedges, with a selection of traditional dry and wet patterns all catching well (Kate McClaren, Silver Invicta, Bibio, Coch-y-Bondhu, Diawl Bach, Soldier Palmer, Sedgehog, Zulu and Klinkhammer). Most banks have produced sport, with Thornworthy Bank, North Shore, Fishery Hut Bay, Farmhouse bank and Lowton Bay all mentioned in catch returns, with fish often tight into the bank in less than 12" of water.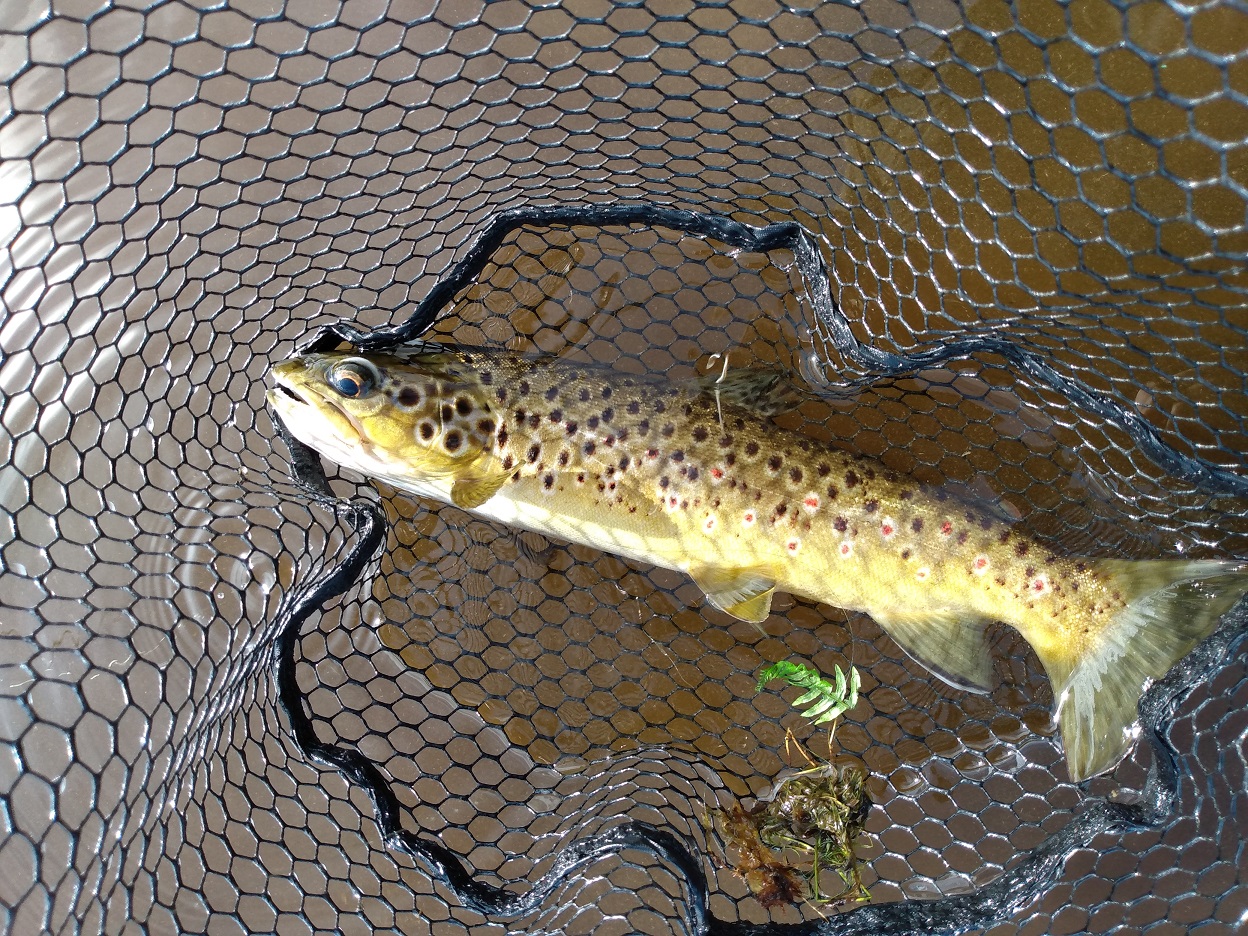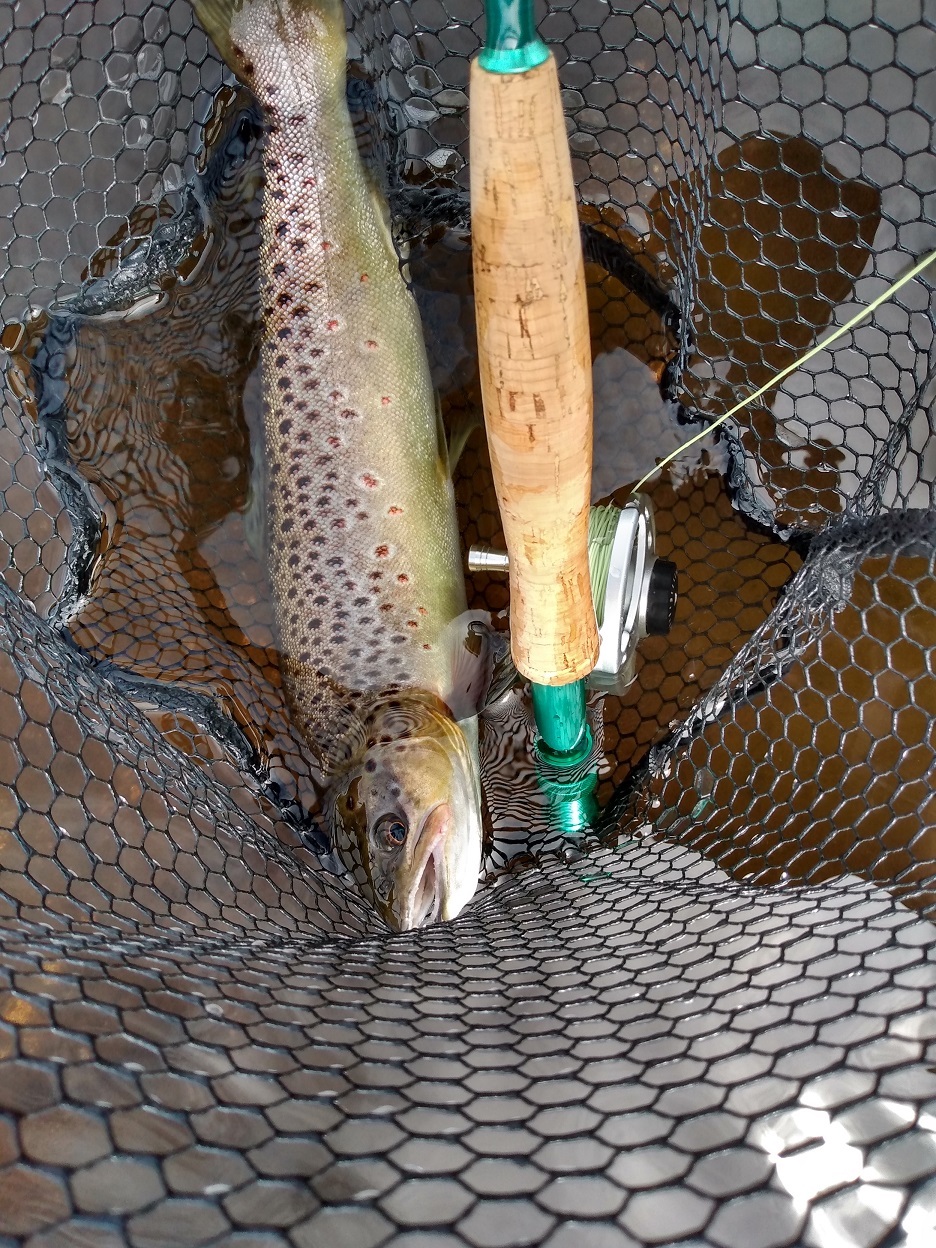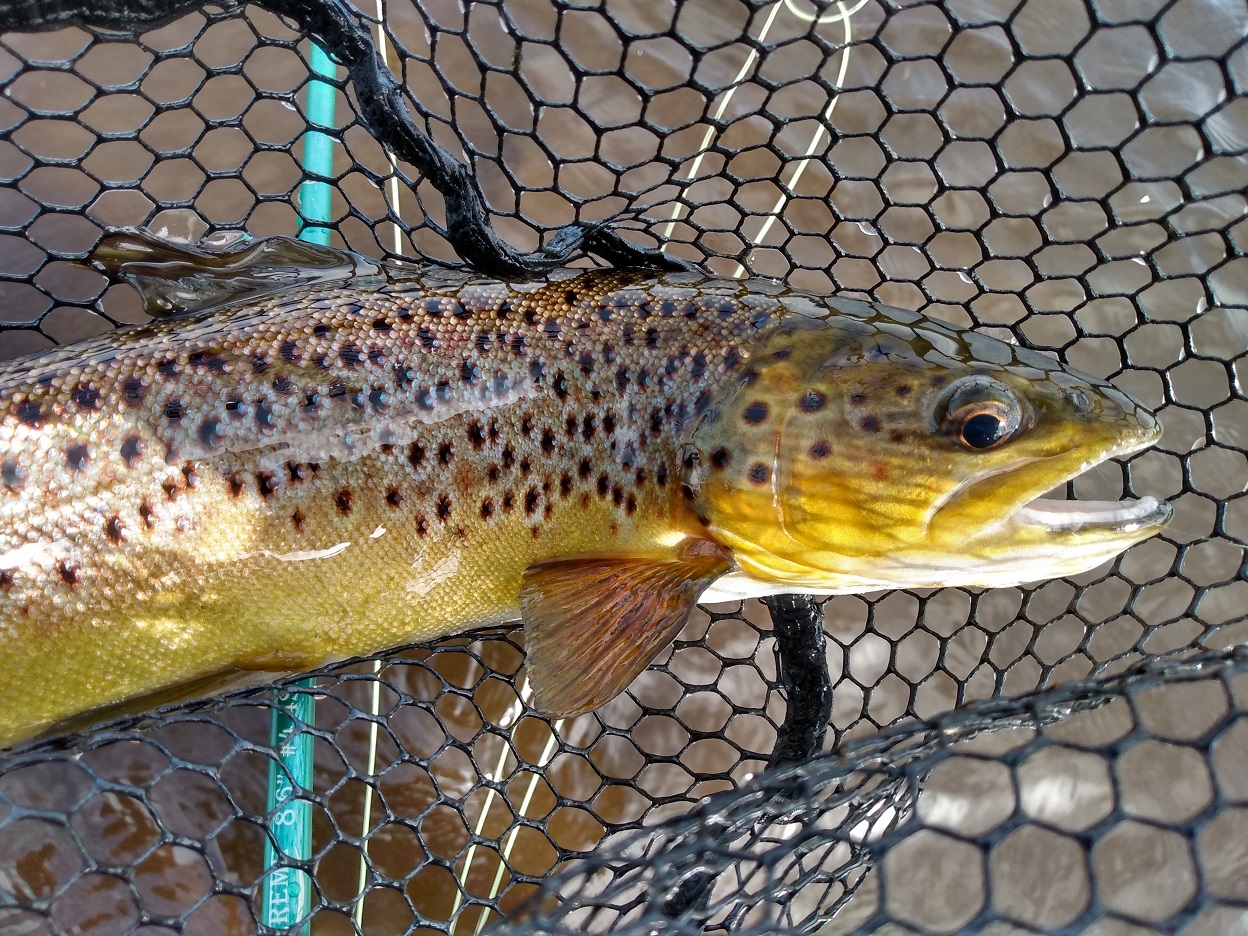 Roadford – At last the fishing has begun to pick up at Roadford! Jeff Ferguson caught 7 brownies to 1lb 4oz using small nymph patterns (Pheasant Tail nymph and Black Buzzer), while Duncan Kier (from Belstone) had a superb morning fishing from a boat over the boils – the fish were high in the water and took a fast pulled fly (Squinky) almost as soon as it hit the water. Duncan netted five fish – the best a cracking 3lb 8oz grown-on brown in superb condition. The fishing is at its best at Roadford when there is some good cloud cover – currently this seems to be a far more important consideration than the time of day.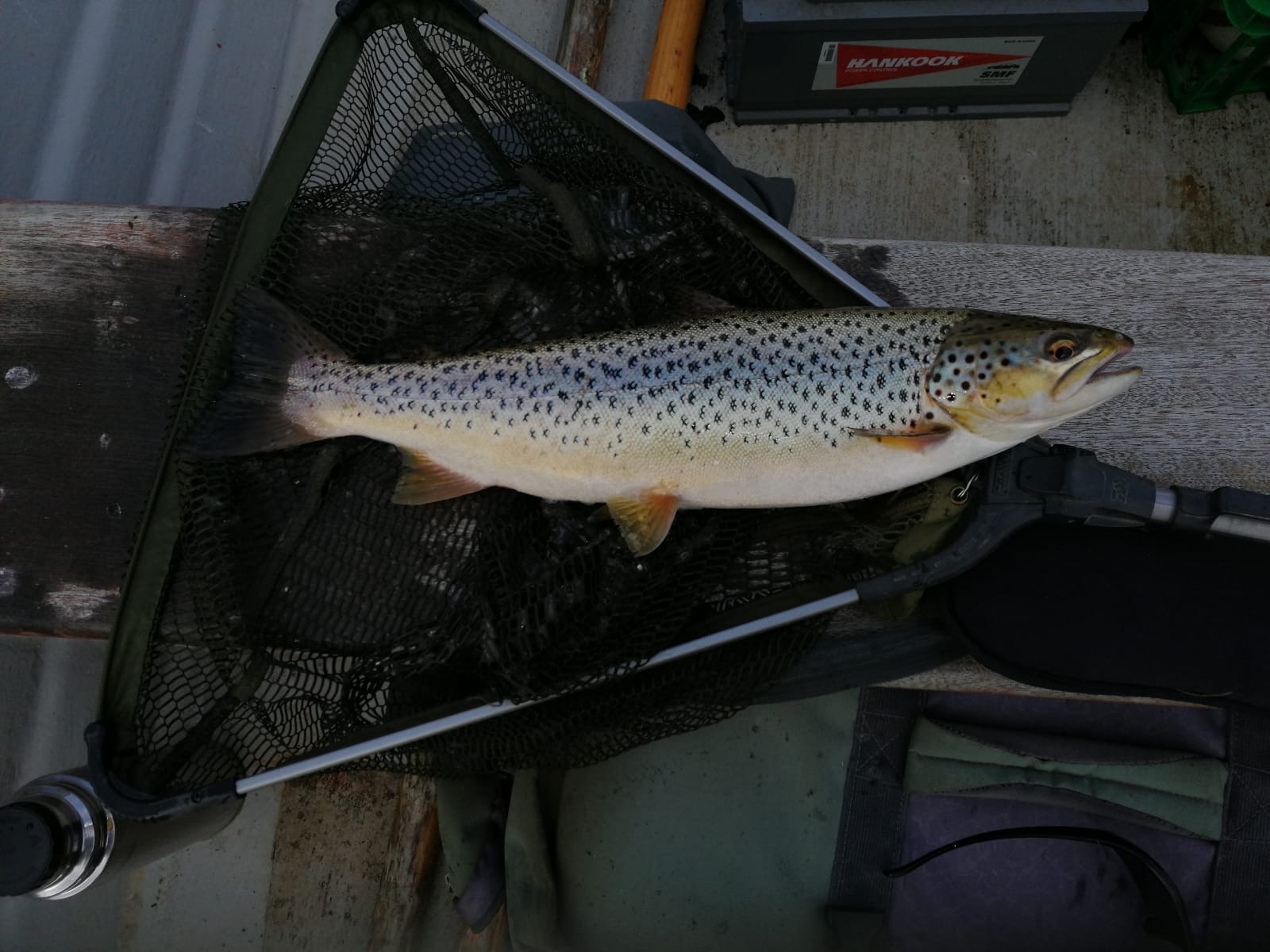 Perch fishing (from the boat only) is currently available – this must be pre-booked (see website for more details), and some great fish as well as large bags have been caught. Bruce Elston caught over 60 fish up to 2lb 8oz on one visit and over 30 fish, with five over 2lb, on another while Mike Stone (from Starcross) caught a beautiful 2lb perch.