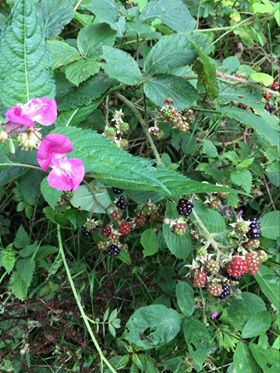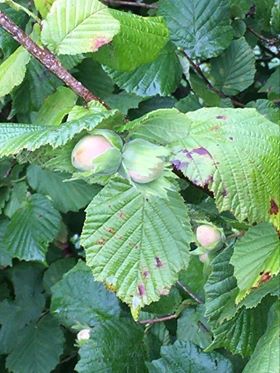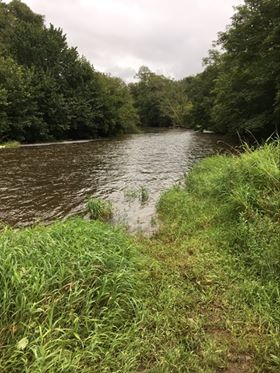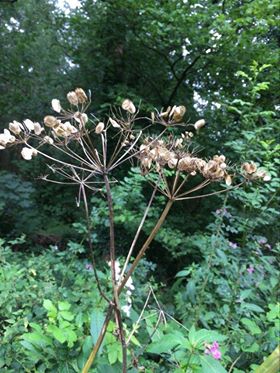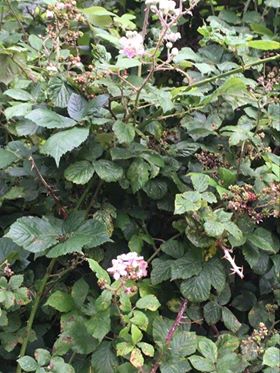 An early start on the middle Torridge this morning as the river starts to drop and the colour starts to clear there should be a silver tourist somewhere ready to take a fly? The mournful cries of young buzzards and the croak of a raven hangs in the warm air as I walk to the river.
The rivers running high and full of hope as I drift my flies across time proven lies. I start with bright and bold hues of orange, yellow and gold. Then I go subtle with a silver stoats tail.
A kingfisher flashes past, a squirrel darts from branch to branch, wagtails flit to and fro. In the shallows pinhead fry dart as I wade the shallows. Vivid blue damsels alight upon the riverside grass. Bees gather upon the pink flowers of the invasive Himalayan balsam. Hazlenuts, blackberries  and seed-heads tell of the passing season. The river is topped up and flowing well with more rain in the forecast it could be a good end to the season on both Taw and Torridge. Big tides at present and rough seas all bodes well for the September so often the salmon fishers best.
Todays blank trip is all to common but ever the optimist. Its good be at the waters edge as always.