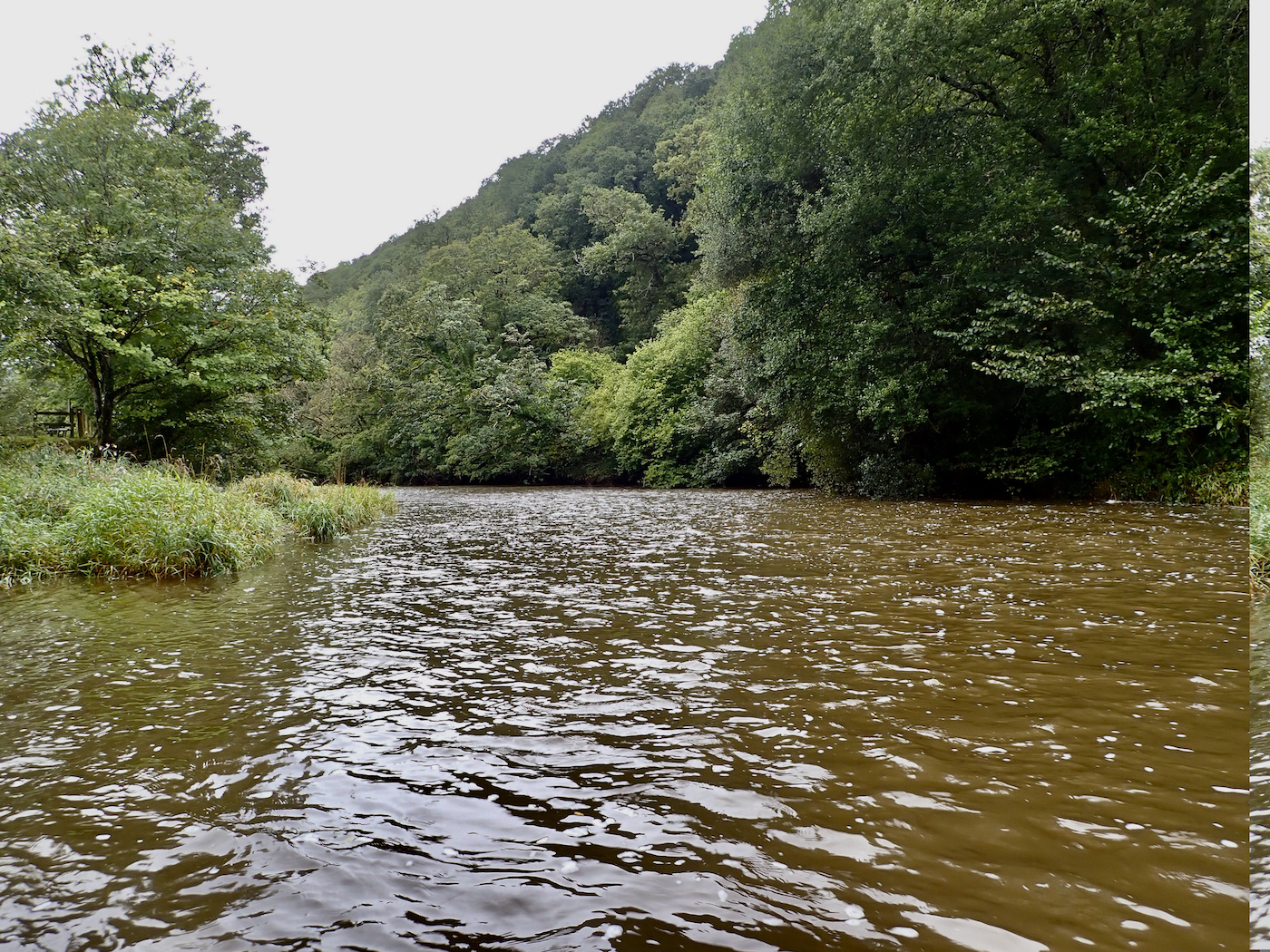 After a long dry late summer and early autumn the rains have arrived swelling the local rivers into a dirty torrent. On the last day of the salmon season following rain earlier in the week the rivers had started to drop. I took my rod to the Middle Torridge and swung the fly more to say goodbye to season as in expectation of catching.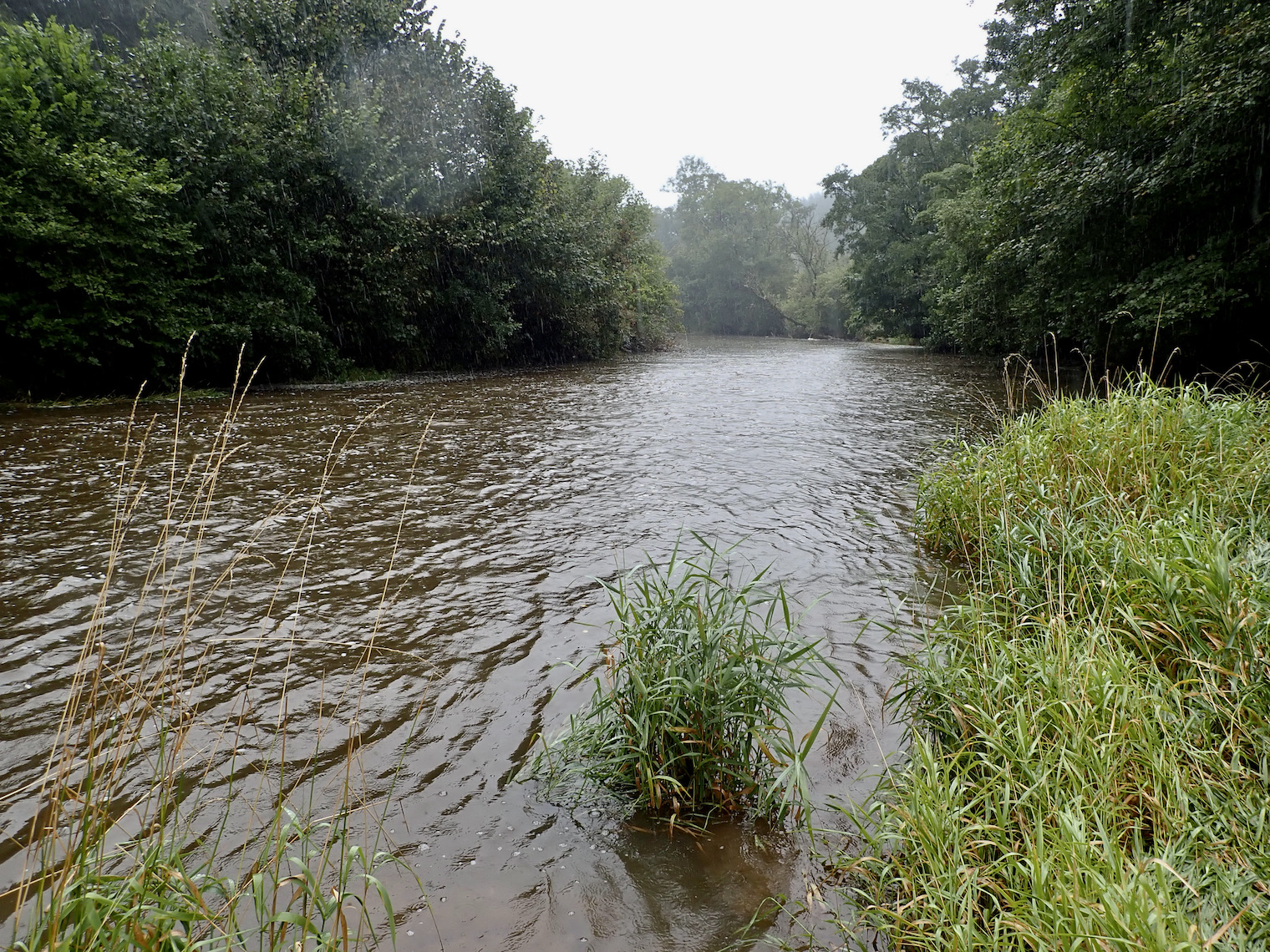 The river was at a good height but visibility was no more than 6″. I put on a big orange tube fly in the hope that it could be seen. The water was dark and turbid and rain beat down. The Bankside trees and vegetation showed little sign of the changing season. I savoured the sights of the river bank, the invasive Himalayan balsam has spread widely in some areas. Its pink flowers added colour, water droplets shone like jewels upon  seed heads that popped as I walked past. Rose hips added a splash of colour as persistent rain beat down on this grey final day of what has been a disappointing season. In a few days the river will have fined down and will hopefully be full of salmon and sea trout forging up river to spawn high up on the redds.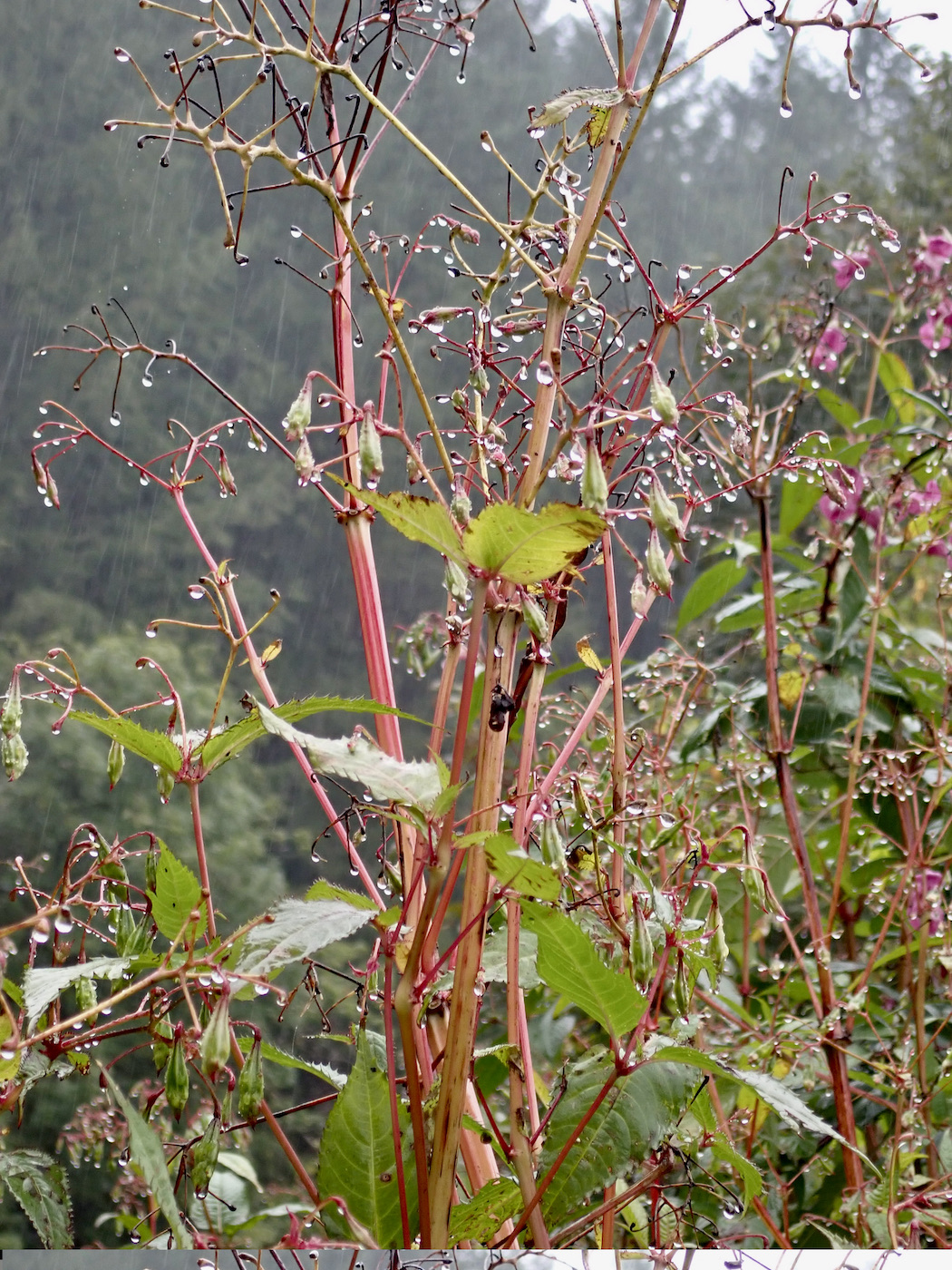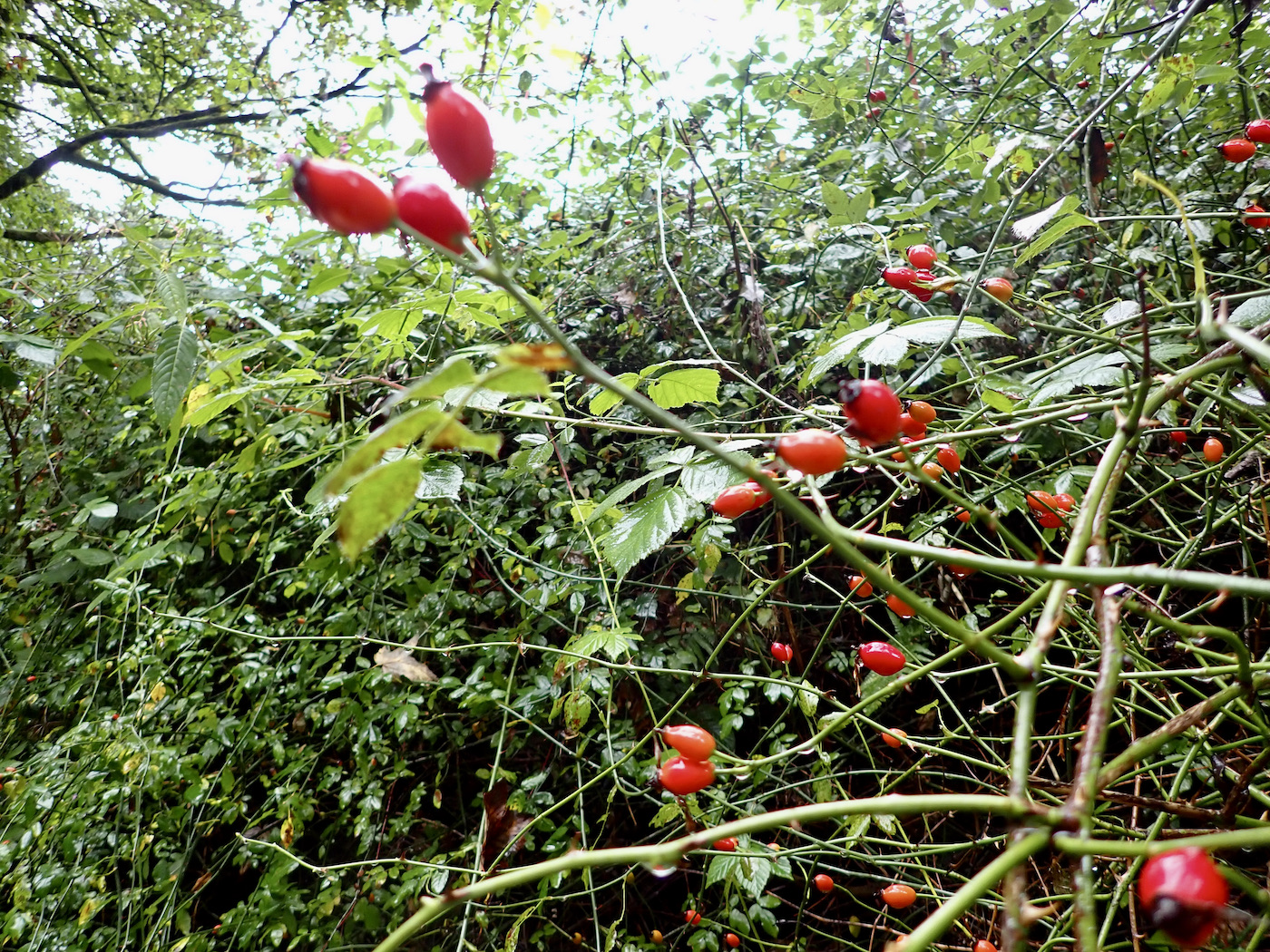 We are living in strange times the ash trees suffering from ash die back some already dead and cut into lengths. Nature will heal of course I read recently of the loss of the nations elm trees during the dutch elm disease outbreak during the  60's and seventies when an estimated 25.000,000 elm trees perished in the UK.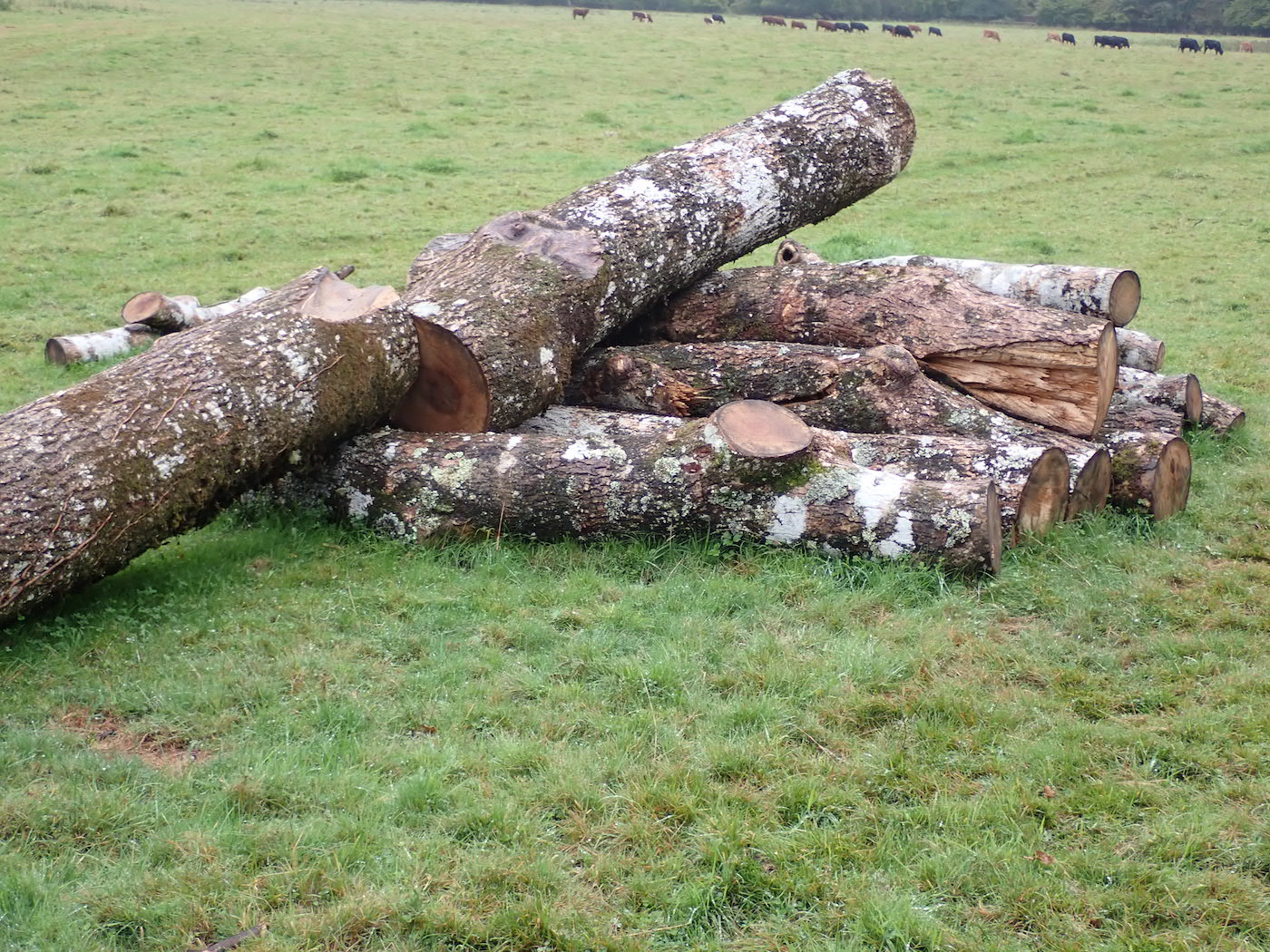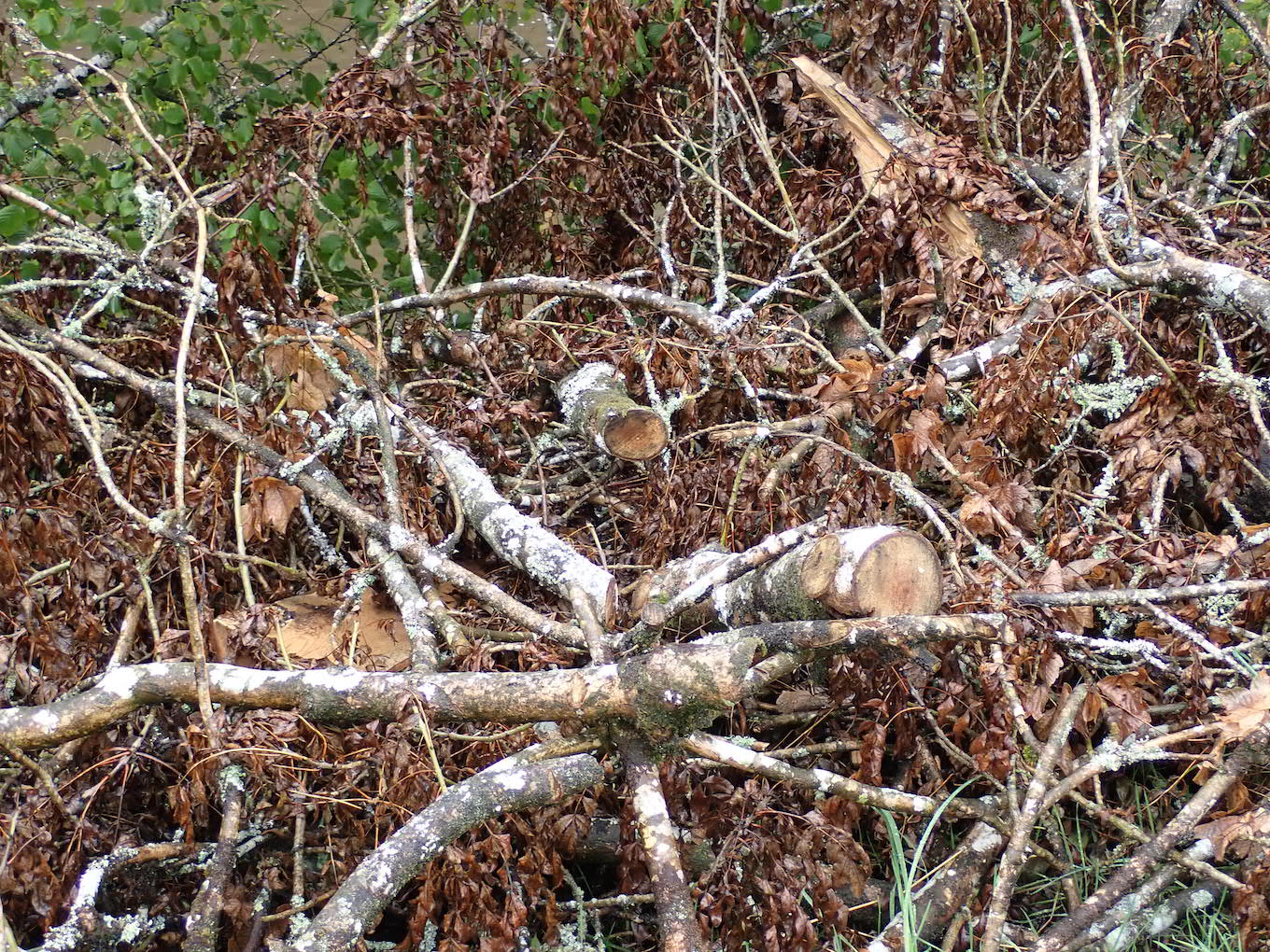 It is hard to believe that another season has passed by and for me a season without a salmon. As an all-round angler there is much to look forward to as autumn arrives and I will be torn as to where to cast my line. Until the wild daffodils once again decorate the banks I will no longer cast in hope of silver.