As autumn descends upon us the evenings draw in and it seems essential to try and fit in those short evening sessions with the lure rod before darkness descends and many of us turn to bait fishing. There is of course the opportunity to catch bass after dark with the lure but this is something I always intend to try but tend to shy away from as I feel slightly uncomfortable wading the boulder strewn marks I prefer whilst fishing alone.
This season I have fished far more using weedless soft plastics and have enjoyed some success using the Megabass spindle worms.  This 5.5 inch lure gives me confidence as it is retrieved sending a pleasing pulsing action back through the light braid to the rod. I love fishing really shallow water as the tide floods in and have discovered that the bass will move into water less than a foot deep.
Whilst I carry a selection of lures I only tend to alternate between half a dozen patterns.
I arrived at my chosen mark as the tide was starting to flood and searched the shallow boulder strewn foreshore after ten minutes a flash of silver appeared just a few feet from where I stood slamming into the lure with ferocity. After a spirited battle at close range the bass of around 3lb 8oz was beached.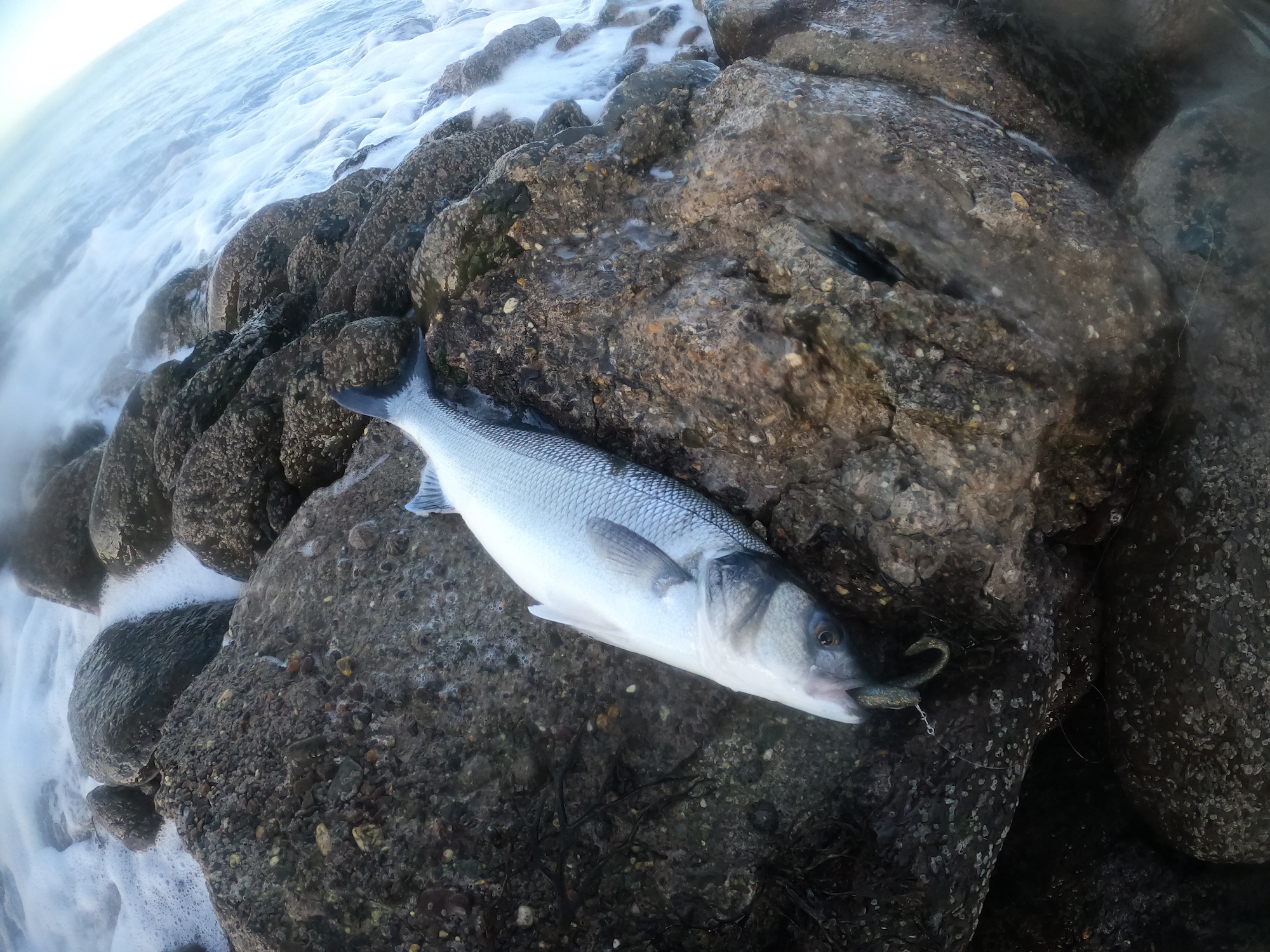 I fished on confident of further success and twenty minutes later the lure was hit by a far bigger fish that made an impressive reel screaming dash for freedom in the shallow water. A handsome bass of around 6lb was admired and its image captured before release.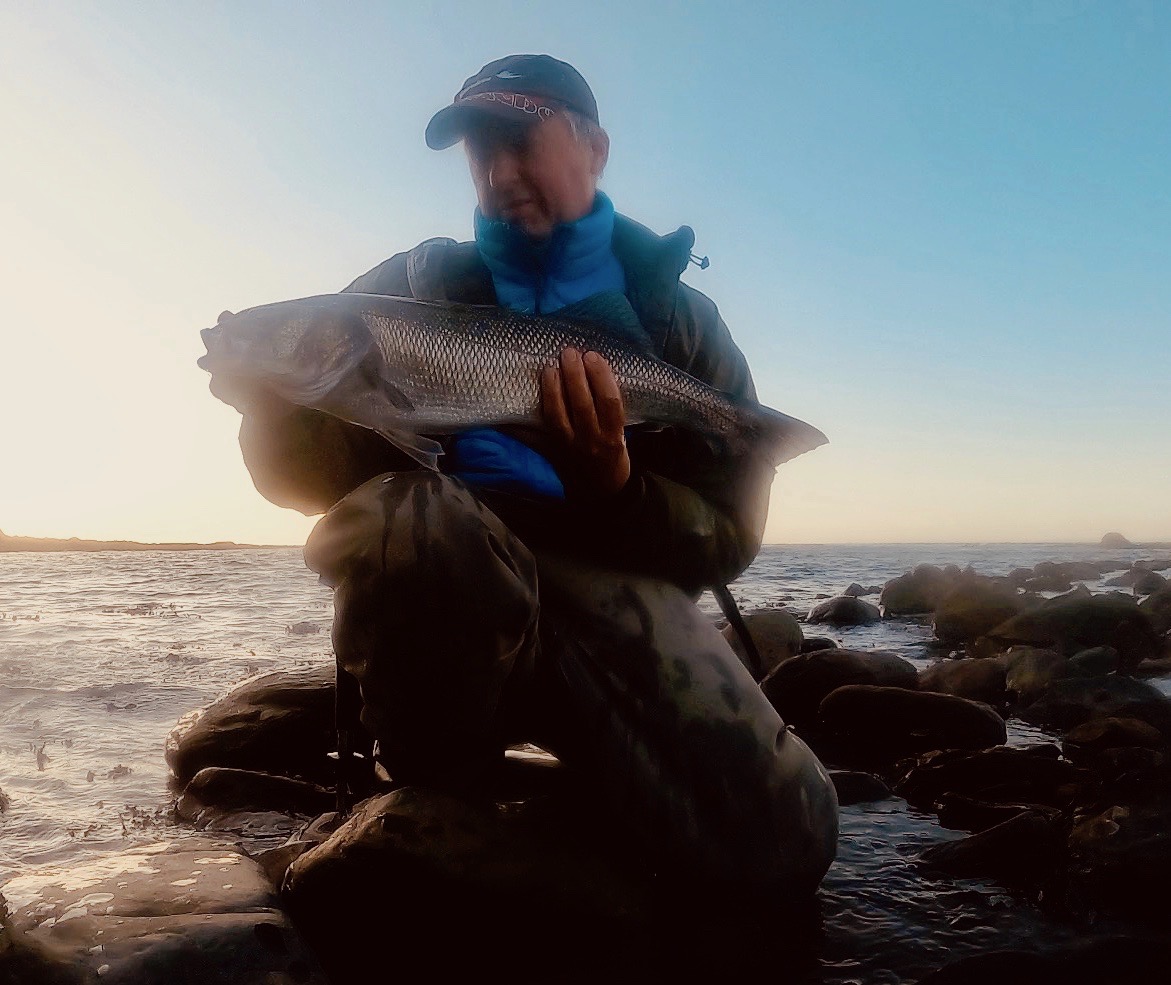 The autumn months can offer the best chance of the year to catch that elusive double figure bass. At one time I believed the best chance of a double lay with a big bait. Now I am not so sure and feel confident that persistence with the lure will pay dividends eventually.