South West Lakes Trust Trout Fisheries Report
September 2020
Boat and bank fishing is currently available to anglers, with day tickets on sale through the South West Lakes website or via the telephone (01566 771930). Most of the self-service permit huts are now open, but anglers should confirm this before buying tickets on site. Certain restrictions continue to operate and, before fishing, anglers are asked to read the latest Angling Trust advice with regard to health and social distancing. Information is also available on the South West Lakes website – www.swlakesfishing.co.uk.
Where boats are available, these should be pre-booked, and strict guidelines must be followed regarding their use (see website for details). Catch returns can be completed online, where the latest weekly catch reports will be available to view. The fishing has generally proved to be hard on the Rainbow waters, with the best results had where there are Brown Trout or other species which can be caught on a fly. Fish will now start to feed again more actively as the conditions cool down.
Kennick – High water temperatures have meant that generally the fish have stayed deep, with boat anglers enjoying the best sport, generally fishing over the deeper central water, using sinking line tactics with either Boobie patterns, shrimp or tadpoles. Bank anglers have caught fish using intermediate lines, particularly in Clampitts Bay, using Damsel Nymphs and Pheasant Tail Nymphs. Michael Herring (from Thurlstone) caught the best fish of the month – a 3lb 10oz Rainbow, as part of a bag of six fish using an orange shrimp on a sinking line fished from a boat. The ever-popular Peninsula Classic bank competition will be held at Kennick on 11 October this year – later than usual because of the Covid restrictions which were in place earlier in the season.
Siblyback –The hot conditions and water temperatures made the Trout lethargic and the fishing very challenging – however, now that temperatures have started to drop and freshly stocked fish are introduced to the water, the prospects for some exciting sport in late September and October are promising, with Stocky Bay and Crylla the best locations to try.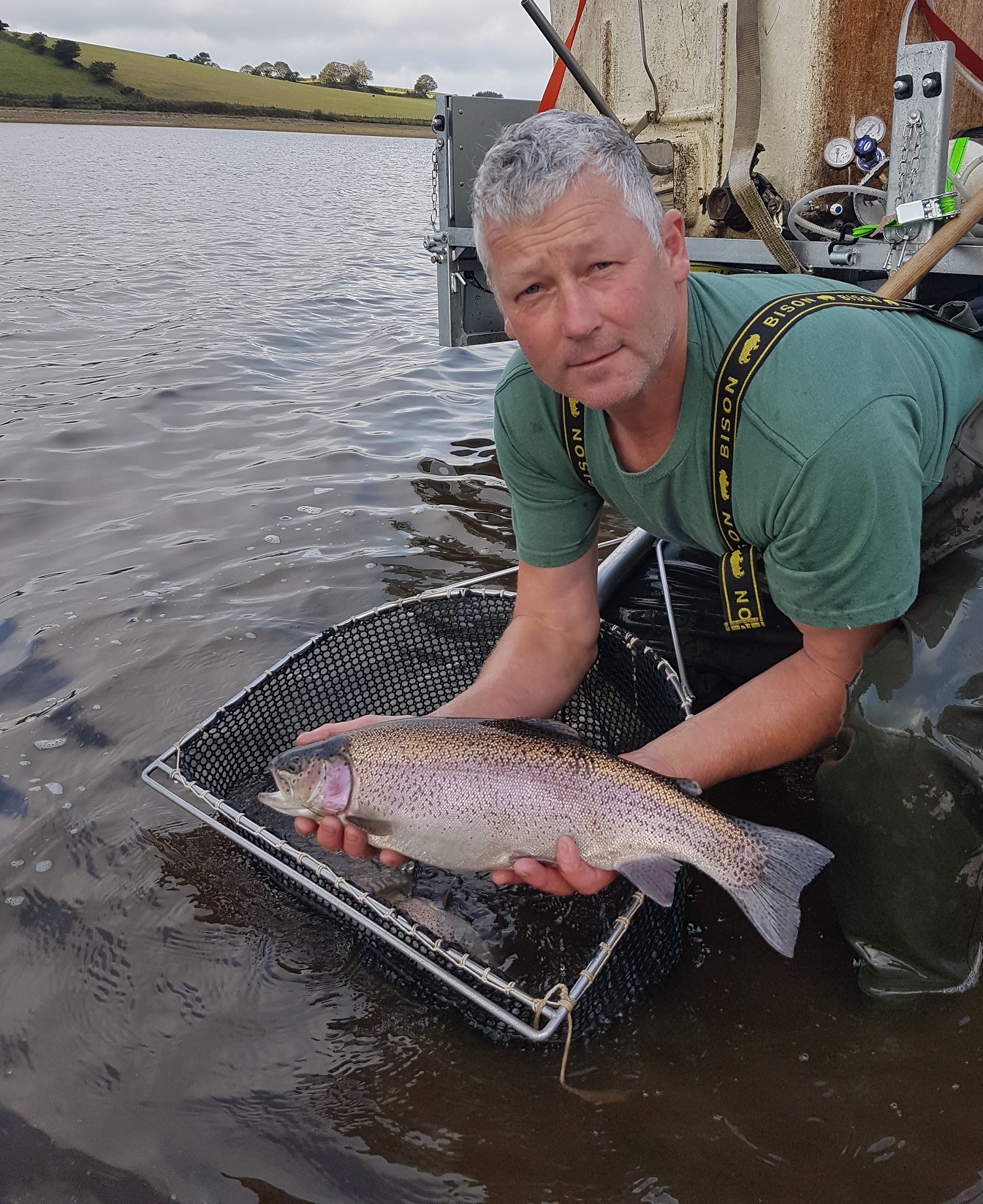 Stithians – The Rainbow Trout fishing has been difficult during the hot weather at Stithians, but anglers have still enjoyed some exiting sport with the resident Brown Trout, as well as with the Rudd, some of which have been caught up to 1lb, and which on lightweight tackle, provide a lively alternative to the regular Rainbows. Recommended patterns to try include Deer Hair Sedges, Daddies, Yellow Mayflies, Black Buzzers, Greenwell Spiders and Parachute Emergers, fished on floating lines.
Burrator – The fish have been down in the deep water and not enthusiastic to feed. The best results have been fishing from a boat with a sinking line, using a Boobie pattern. Early in the month, Matt Baines had an excellent day's sport, catching nine fish from a boat in Longstone Bay, using boobies on a sunk line.
Colliford – The Brown Trout at Colliford provided some excellent and consistent sport throughout the month, with plenty of rising fish to dry patterns (Sedges, Black Bits, Hoppers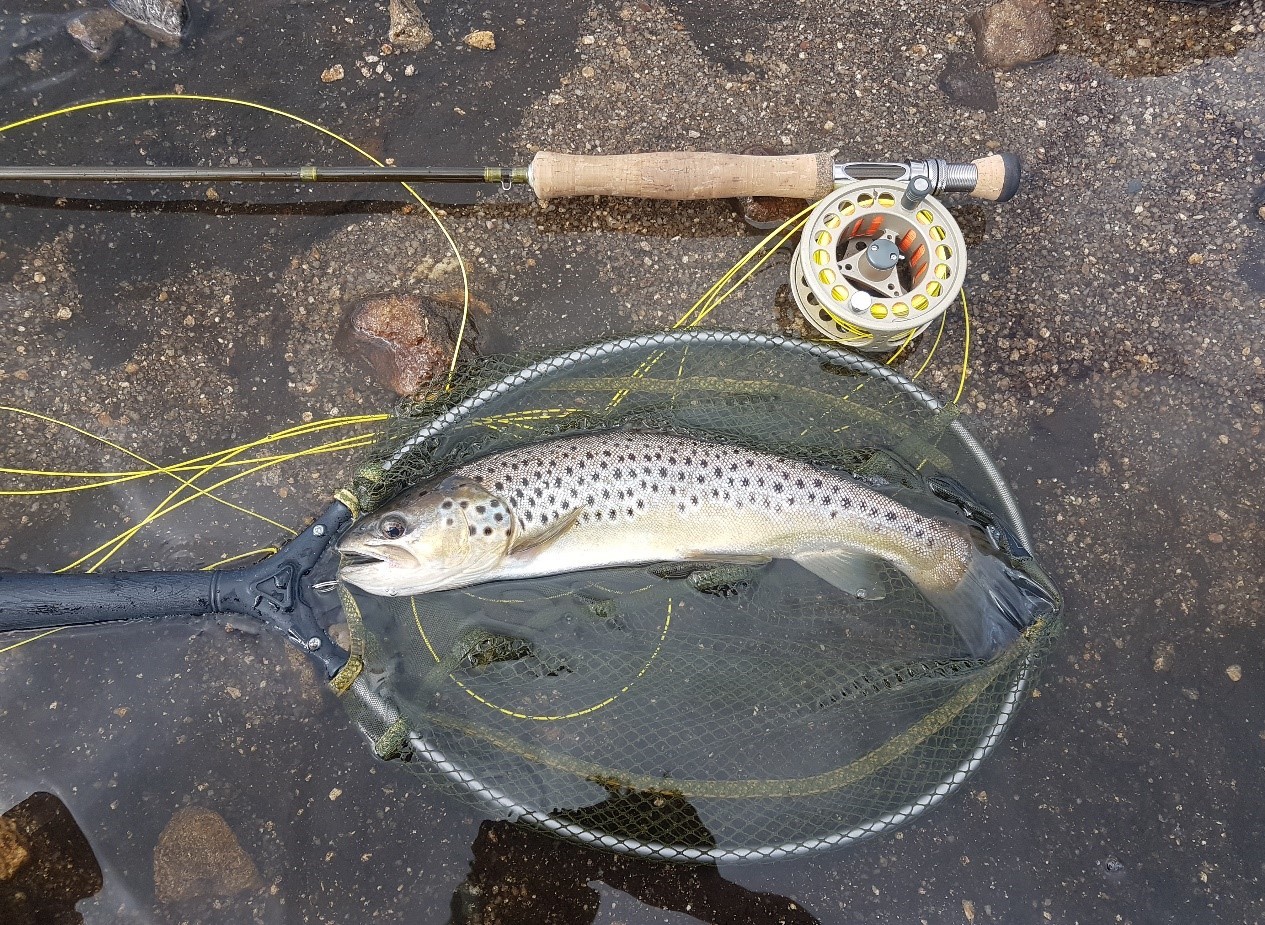 and Black Gnats) – sometimes cast to rising fish and sometimes catching when fishing blind on a ripple. Sub-surface feeders were taken on Hares Ear Nymphs, Black and Peacock Spiders, Zulus and Soldier Palmers. Phil Messenger-Rogers caught a 2lb Brownie, while Paul Ackland (from Plymouth) caught a bag of six fish, which also included a Brownie of 2lb, using a wet Black and Peacock variant and dry sedges.
Fernworthy – The Brown Trout sport was variable at Fernworthy in September, with weekly rod averages varying between .5 fish and 3.1 fish per angler. On good days plenty of fish were rising, and could be caught on a variety of patterns (Sedgehogs, Foam Ants, Daddies, Black Gnats and Deer Hair Sedges). If the fish were not on the top of the water, subsurface Bibios, Crunchers, Soldier Palmers and Kate Mclarens, all fished well. Jeff Ferguson had the best result, catching eight fish up to 1lb on Black Sedge Pupa and Kate Mclaren patterns, while Paul Ackland caught a 1lb fish on a dry sedge.
Roadford – While fishing at some of the other waters proved challenging over the month, Roadford proved to be the exception to the rule, with the fishing just getting better and better! Anglers averaged 5.8 Brownies per rod, with dedicated specimen Perch fishing (boat only) also available. These Brownies are in superb condition, with a number of grown-on fish in excess of 2lb being caught. The banks at Daveys, Wortha, Big Oaks, North Shop and Grinnacombe all produced some excellent sport and, if small Perch became a problem, one just needed to find some water with a good ripple to get into the Trout again. Boat anglers were most successful when casting into the bays around the edge of the lake. While foam beetles and Daddies brought some fish to the surface, most Trout were caught on sub-surface patterns (Spiders, Soldier Palmers, Zulus, Bibios and Claret Pheasant Tail Nymphs), with lures such as Tadpoles and Zonkers on Di3 lines also catching well. John Rumbold enjoyed an excellent day, catching 14 fish to 2lb 4oz. Dean Boucher landed 50 fish up to 18" in four visits. Later in the month Dean landed another 41 Browns in three visits, with two fish over 2lb.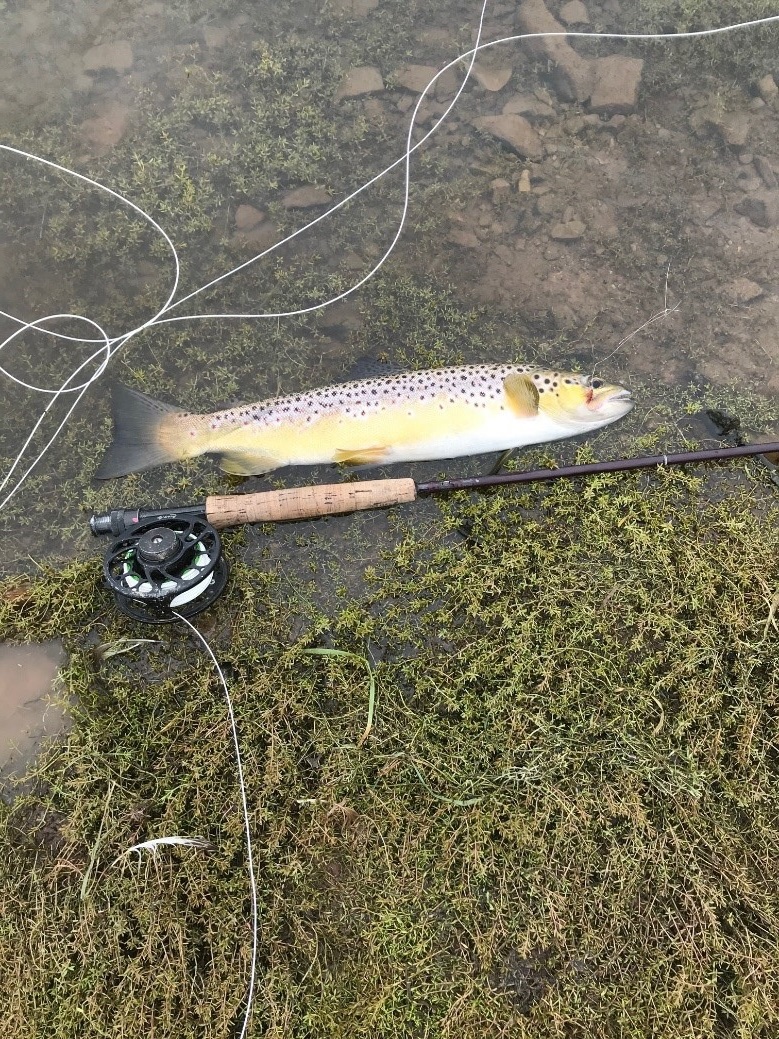 The Perch fishing continues to be a great success, with plenty of fish to 2lb being caught. The best Perch of the month was a beautiful 3lb 4oz specimen – a personal best for George Hutton who, on a previous visit, had caught 50 Perch up to 2lb 2oz, when fishing with his father, Pete.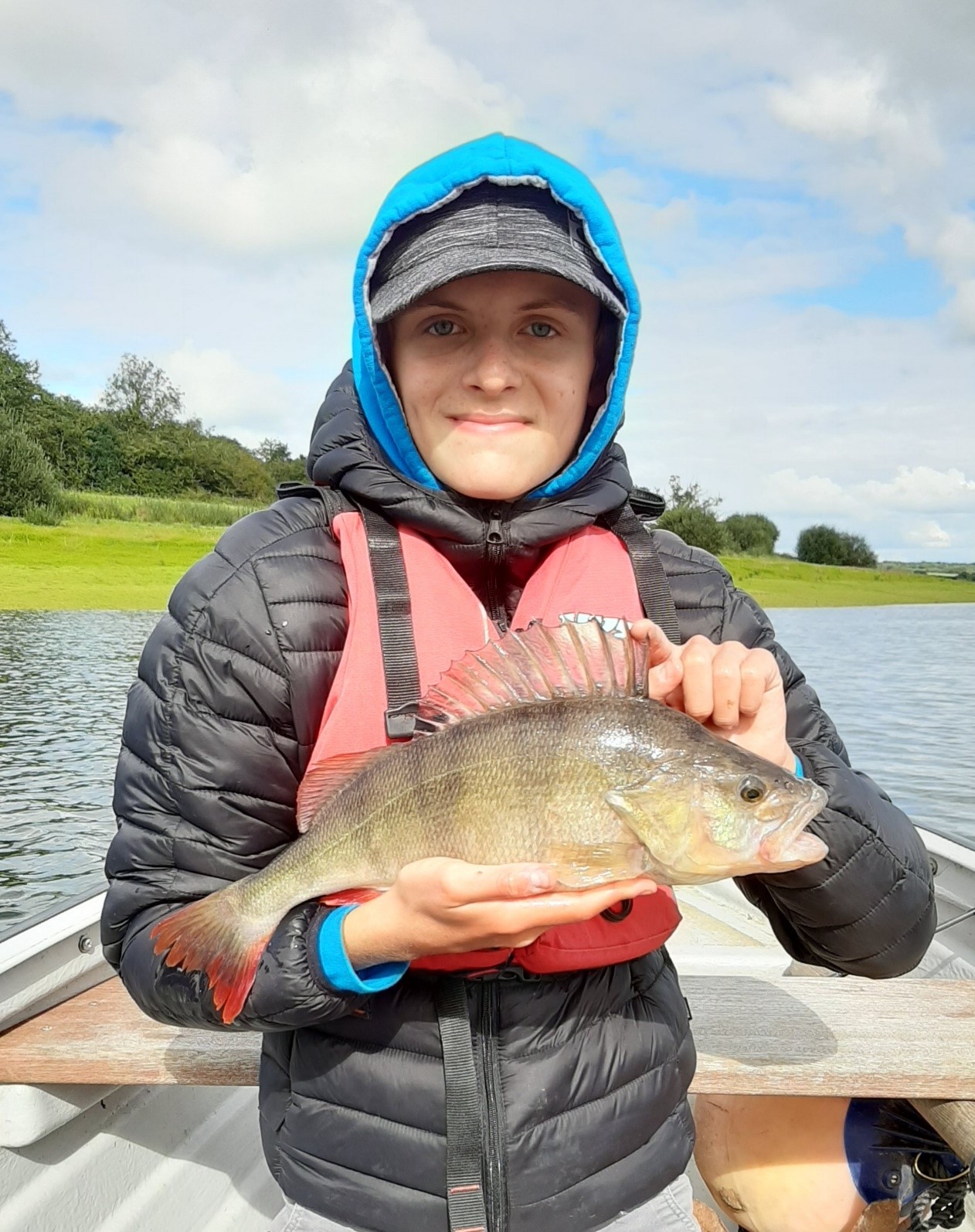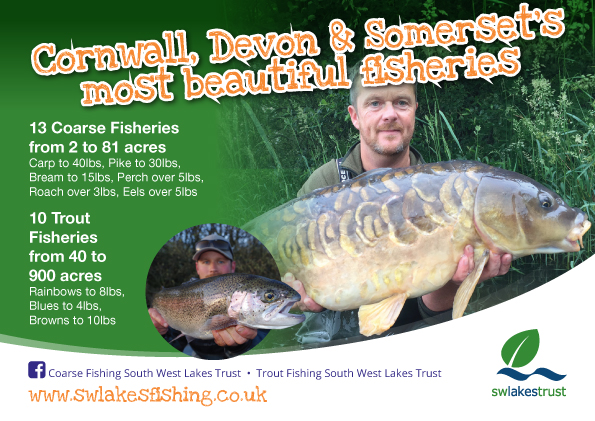 Please visit the South West Lakes website (www.swlakewsfishing.co.uk) for more information and the latest updates.
Chris Hall (September 2020)
For more information, please contact:
Rosie Vine
Customer Communications and Marketing Manager
South West Lakes Trust
01566 771930