The cold frosty days of winter are to be enjoyed as the rainbow trout seem to relish the cooler waters. The recently expanded lake at Bulldog Fishery is certainly giving fine sport to visiting anglers.

Tim and Andy were certainly glad they made the 100mile round trip to fish Bulldog today!
After making the trip the boys wasted no time in wetting the fly.  After a slightly slow start, the bites soon came in hard and fast in the afternoon. The result – a fantastic day on the bank!
Biggest of the day weighing in at 4lb4oz with a lot of the catch not being far behind!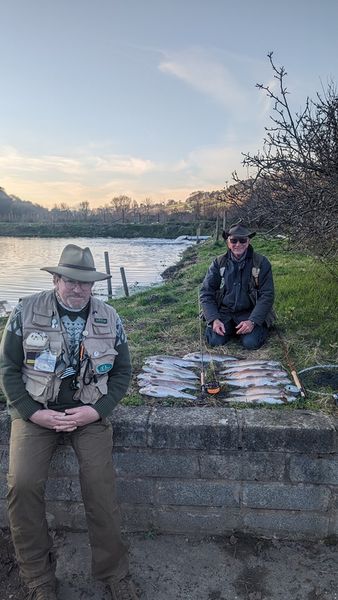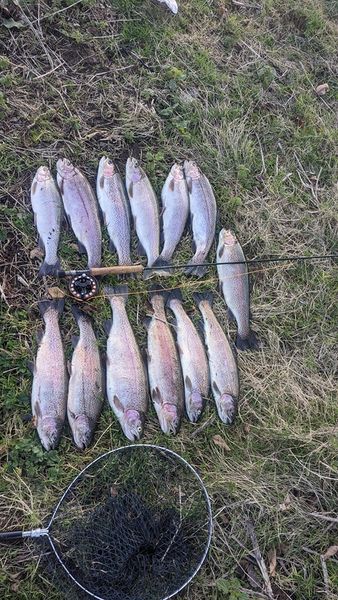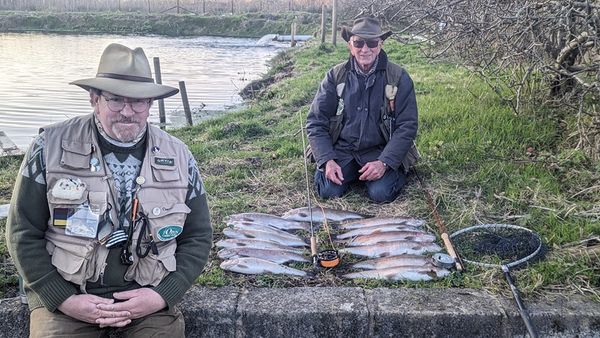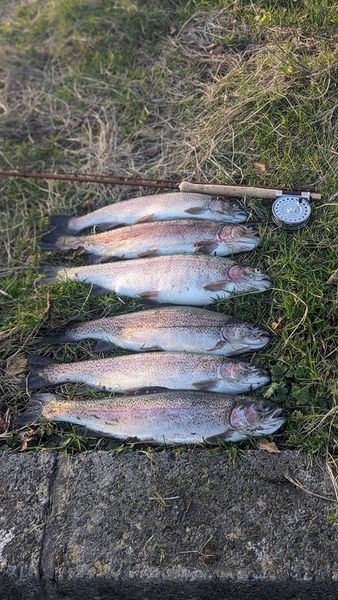 CHRISTMAS GIFT
Looking for the perfect Christmas gift this year? Look no further how about surprising your loved ones with a gift voucher for the fishery!
Simply call or message with the details of what ticket you'd like to gift, and we will post the voucher directly to you
It couldn't be easier
Ticket prices:
Fly lake
3fish = £35
6fish = £45
(Payment via bank transfer)