Fly Fishers are enjoying some great autumn sport at Wimbleball Reservoir with hard fighting rainbows and stunning wild brown trout. Harry Plant banked five rainbows including a stunning rainbow of 7lb 8oz. Barry Ware boated a prime conditioned brown trout of 6lb 8oz.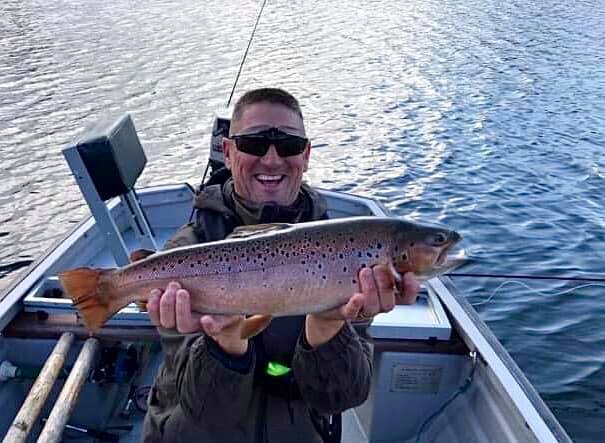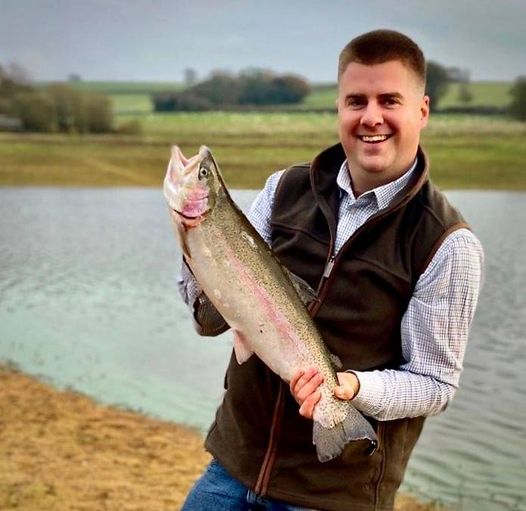 Mark Underhill comments
'Receiving lovely comments like this just make our day'…
"These are the best quality and condition stocked rainbows I've ever caught. Certainly hardest fighting fish we've ever had pleasure to catch. We had a couple of real monsters break us off on 7lb fluorocarbon – buying stronger leader for next time! Trevor was super friendly & helpful. All in all a cracking days fishing – so thank you all involved."
Tom & Max had 11 fish between them & lost several more…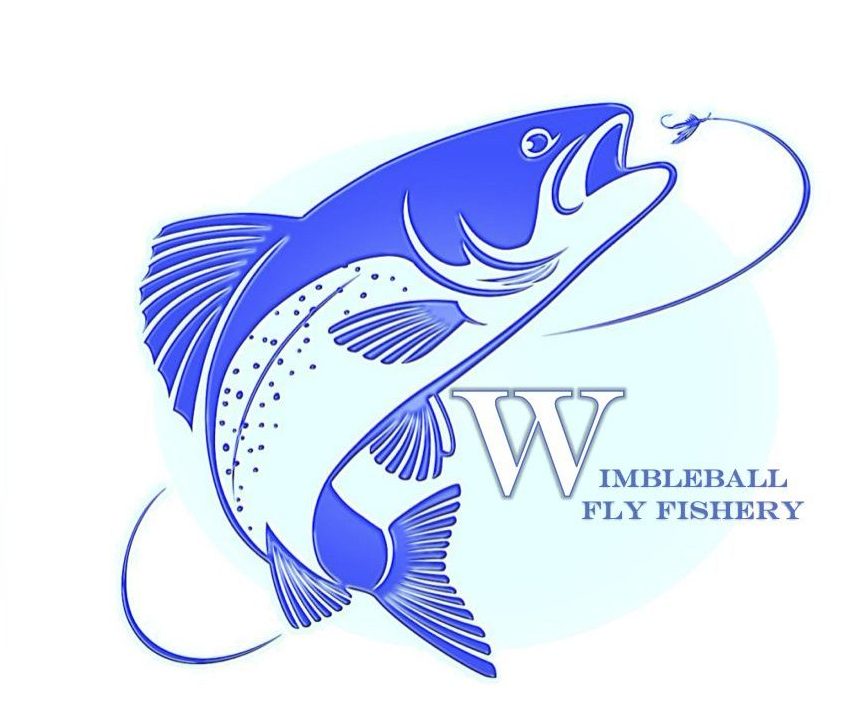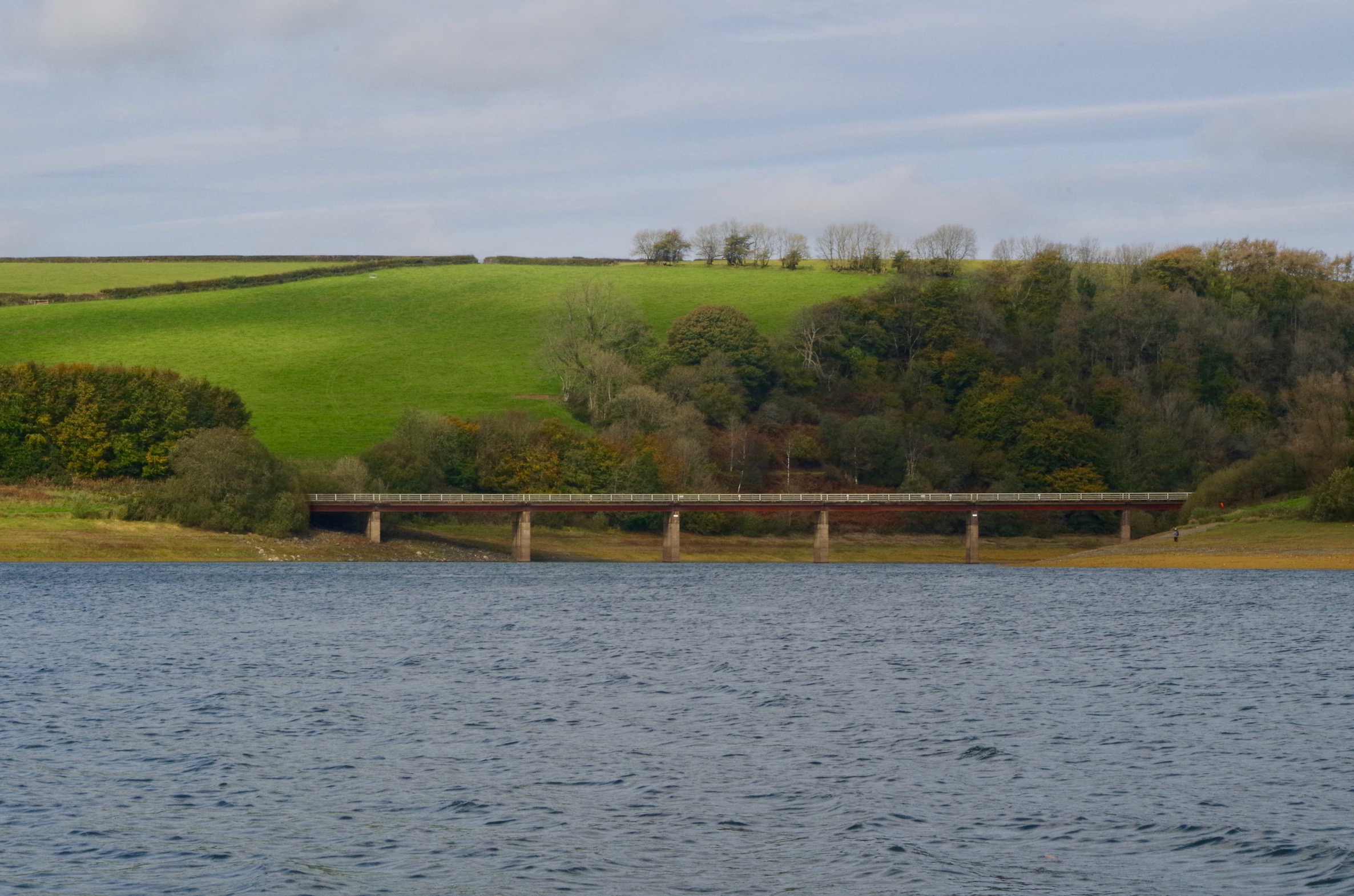 Wimbleball Lake is attracting Fly Fishers from all over the country as its reputation for producing hard fighting rainbows and stunning wild browns grows ever stronger.
I was keen to get back on the Lake and booked a boat and a day off work to share with our son James in mid-October.
In life not everything goes to plan and James Fiancée's raging toothache resulted in James staying at home leaving me to take the boat out alone.
The drive over Exmoor in the early morning light was a delight with bronzed beech hedge rows illuminated as the leaves took on their rich autumn hues.
I had arranged to launch the boat at 9.00am and arrived shortly after this to be greeted by the ever enthusiastic Trevor who told me that the fishing had been a little slower in recent days in calm sunny conditions. The brisk South East wind should improve matters and this view was reinforced as two anglers were already enjoying bent rods in the sailing club bay.
I eagerly loaded my gear onto the boat and set off up the lake. I dropped the anchor part way up the Lake towards Bessom's and tackled up. An intermediate Line an olive damsel on the point and diawl bach on the dropper. A few casts and then I up anchored, put out the drogue and started a drift up the lake 30-yards off the shoreline. After a dozen casts or so there came that thrilling jolt through the line as a trout hit the lure. I failed to connect but there was plenty of time ahead and more chances to come.
A couple of hours later my confidence was ebbing after searching several areas of the lake. The wind was picking up and had become a little challenging at times. I changed tactics frequently. Set up a second rod and had short spells drifting a set of buzzers on a floating line. With no fish showing I went to a sinker searching with black lures and the olive damsel. The other two anglers had left the Sailing Club Bay and were fishing close to lakes inlet. Their tally was up to five each with an orange blob the successful pattern.
A moment of hope came as a large rainbow materialized behind my lure, an image that remains etched on my mind's eye as I type this account of the day.
As the hours drifted past at an alarming rate I decided to try the Sailing Club Bay. By now the wind was uncomfortably strong and getting the anchor to grip was a challenge. With plenty of rope out I got the boat to hold firm thirty yards off the bank and sent out my lure and blob combination. First cast and I felt a good tug. Next cast another. Then after fifteen minutes I hooked rainbows on consecutive casts both coming adrift after a few seconds with the rod well bent.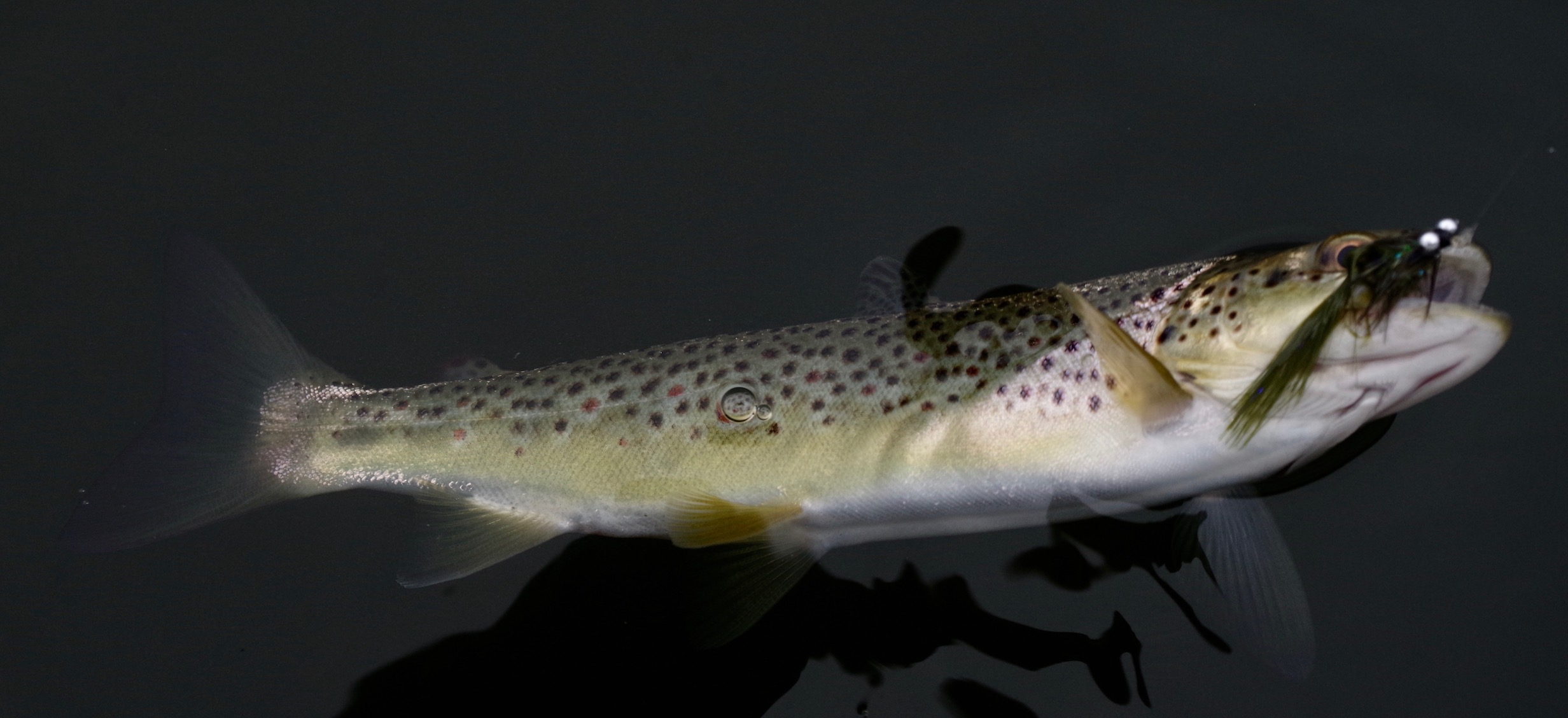 A handsome wild brown trout of around 8oz eventually saved a blank. At 5.30pm I reluctantly admitted defeat. Disheartened? Not at all I often liken fishing to a game of chess with nature and on this occasion the fish had won the day. The fishing at Wimbleball is not always easy the the fish it holds are without doubt a worthy prize. I will be back in search of success as soon as possible. As autumn enters its final month the weather may be cruel and frosty mornings may sting the fingers but those hard fighting rainbow will be waiting and really need that reel to sing!