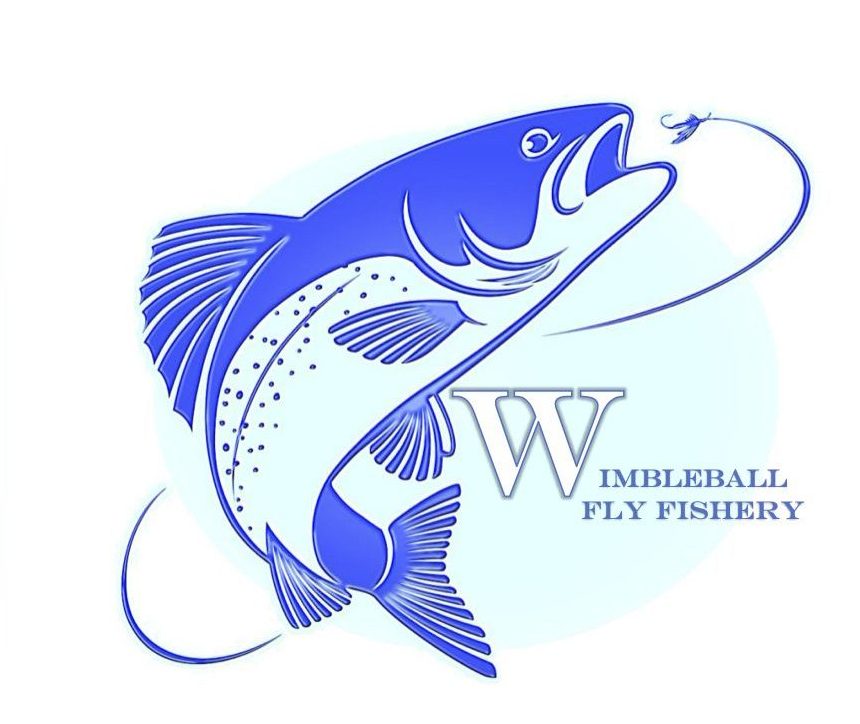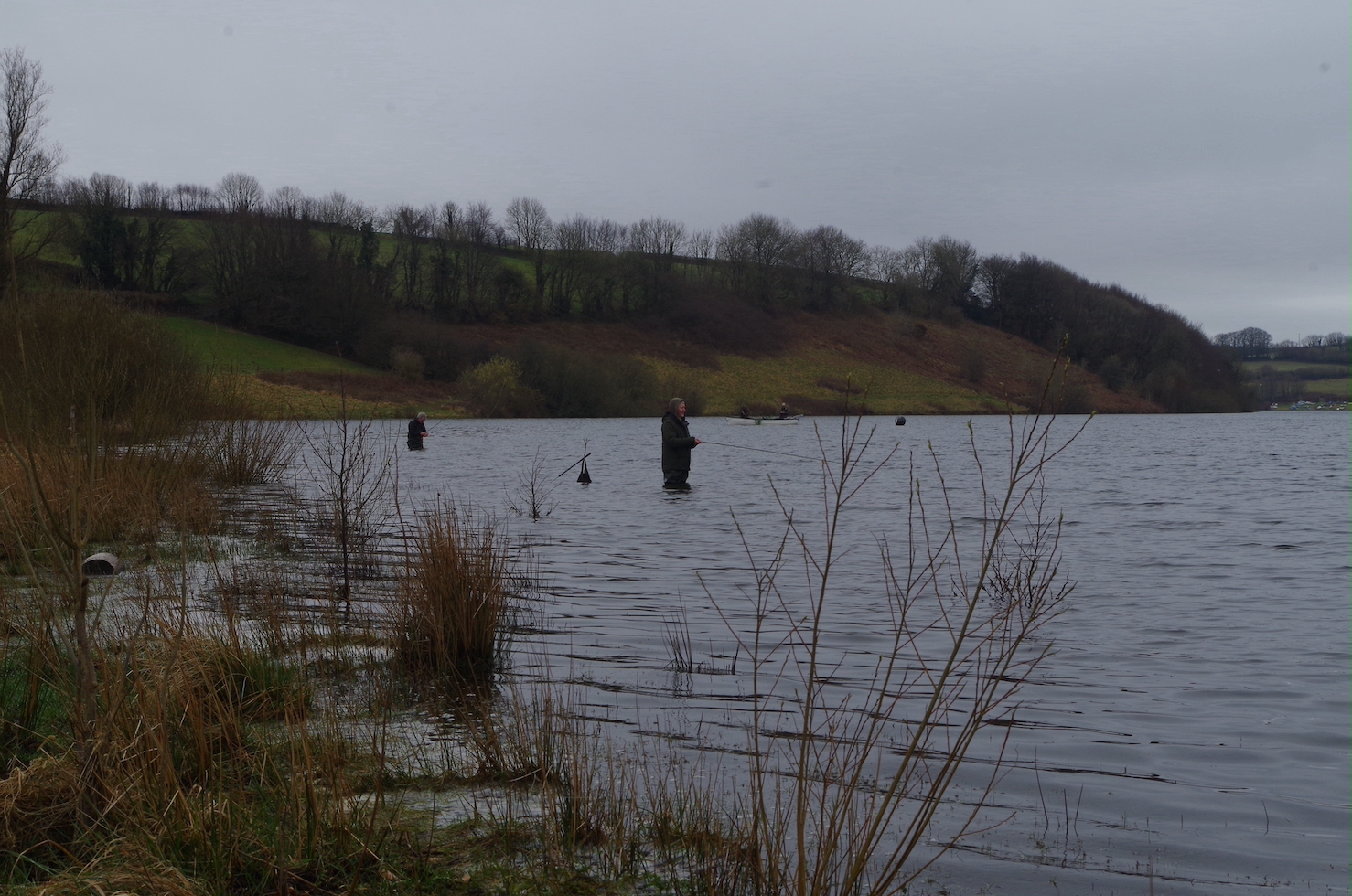 I took advantage of the partial easing of lockdown on Monday and travelled to Wimbleball Reservoir high on Exmoor in search of the venues hard fighting rainbows. On arrival a cool breeze was blowing and mist shrouded the hills, with sunshine forecast later in the day it was likely that the best sport would come early in the day. The water was certainly cold as I waded out to begin searching the water. A floating line and long leader with small black lures proved effective and soon brought a few pulls before I eventually stayed connected to a hard fighting rainbow of around 3lb. This was followed by two more similar sized fish before midday when the sun broke through as forecast.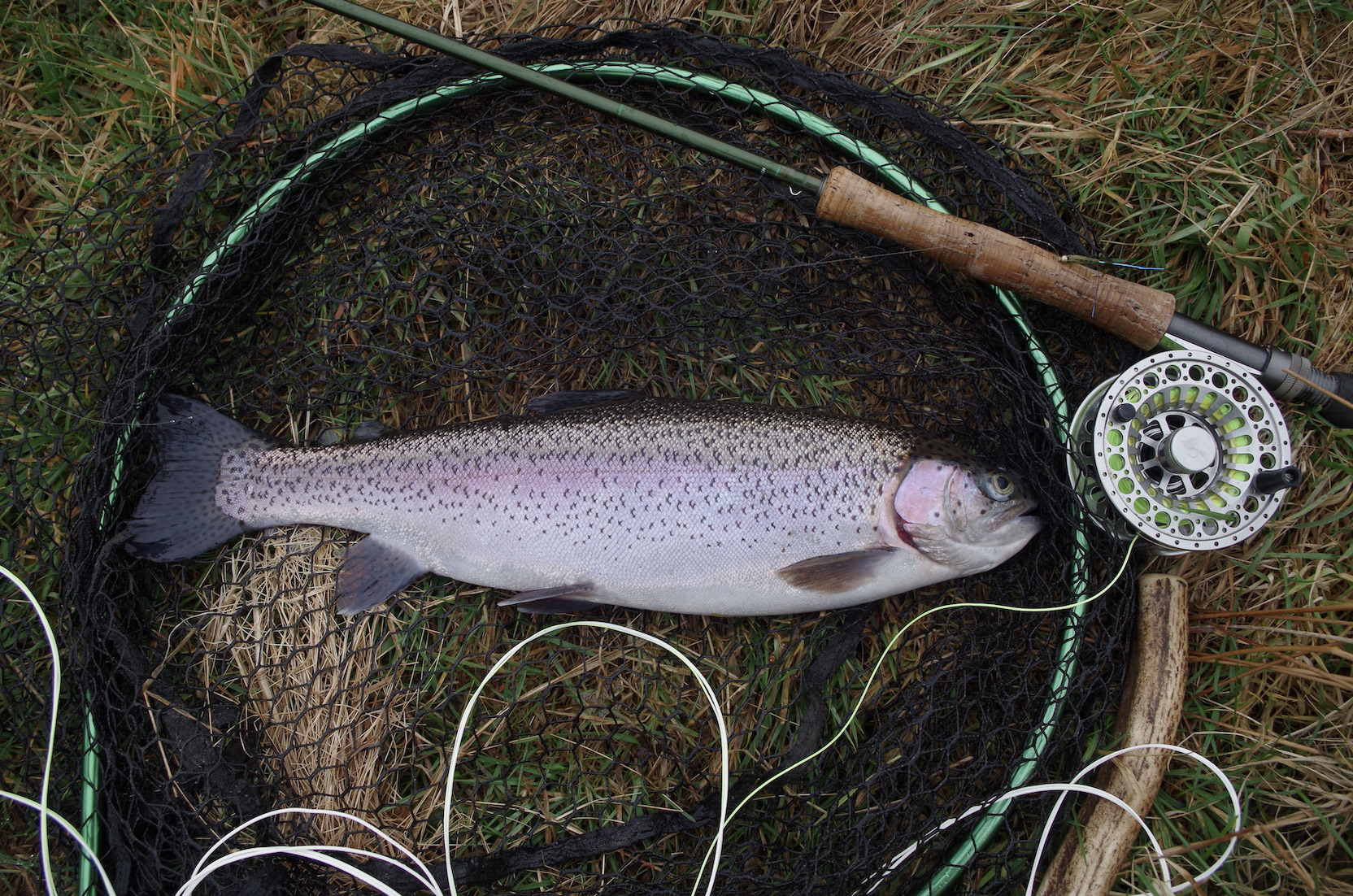 The lakes surface reflected the blue sky and shimmered brightly, birdsong reverberated all around, buzzards soared high above and a pair of greater crested grebes flirted in the spring sunshine. The croaking of toads drifted across the water and fresh buds where bursting out from the tips of the bankside trees. There is far more to this fishing lark than catching fish!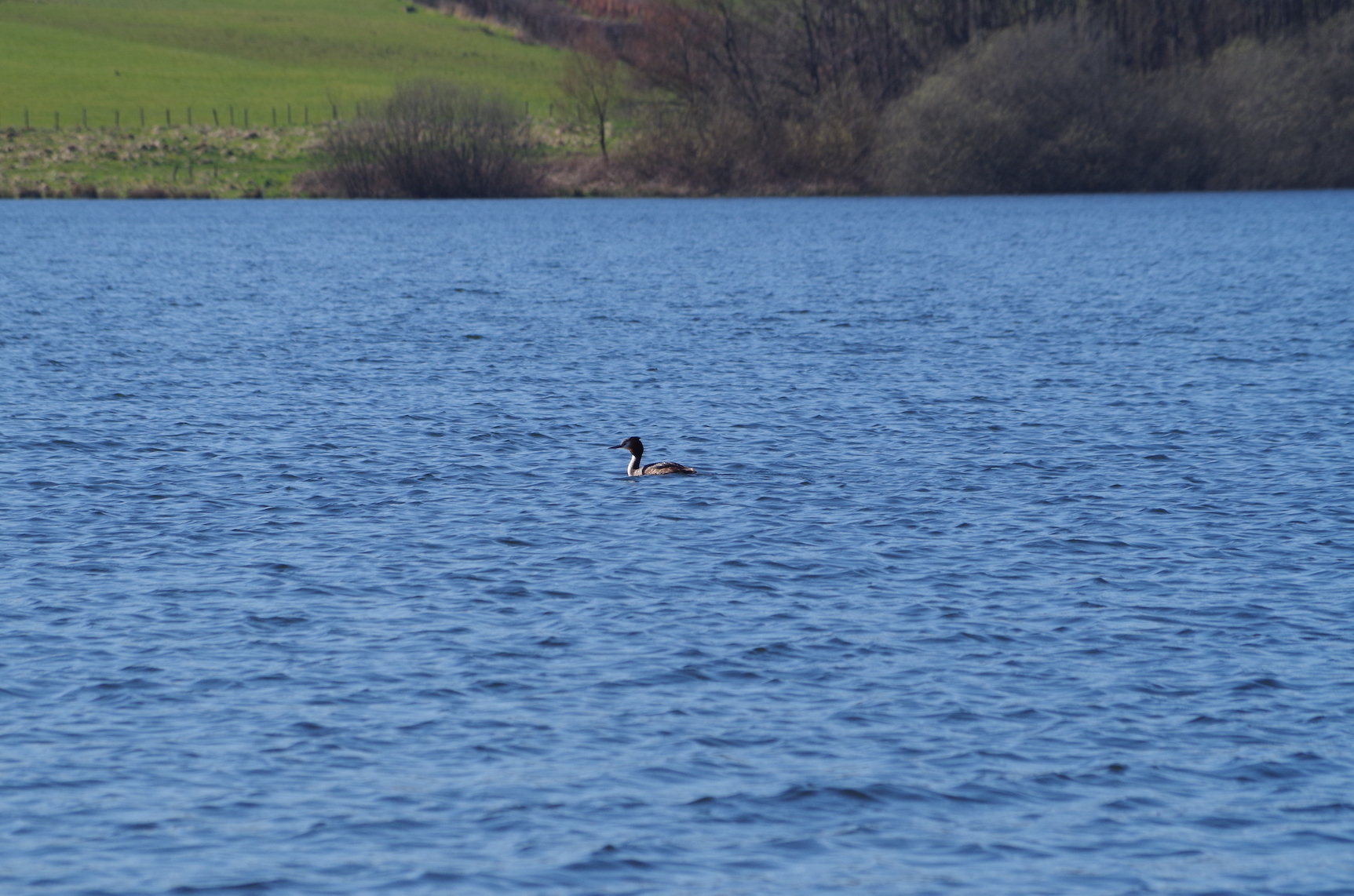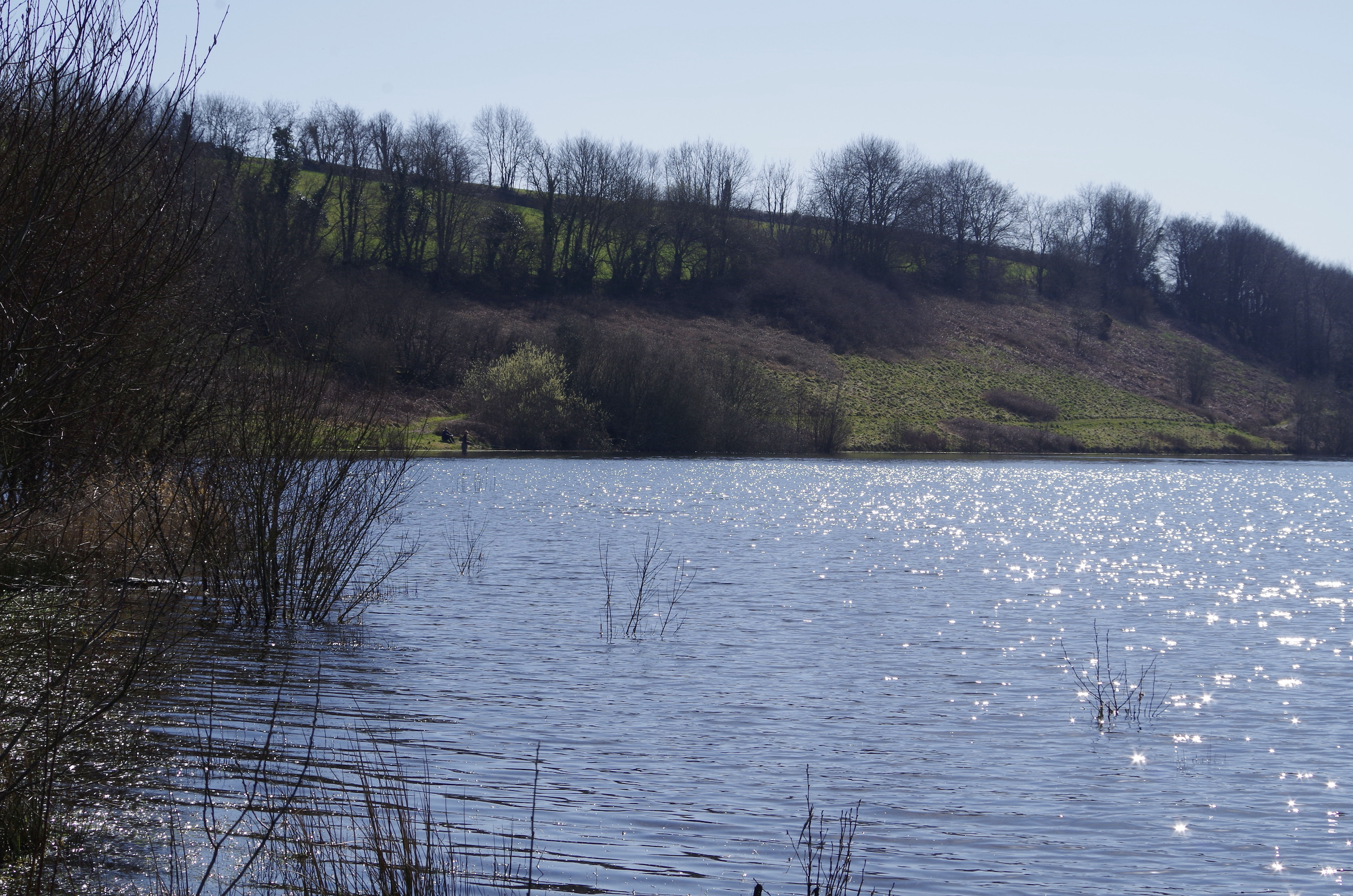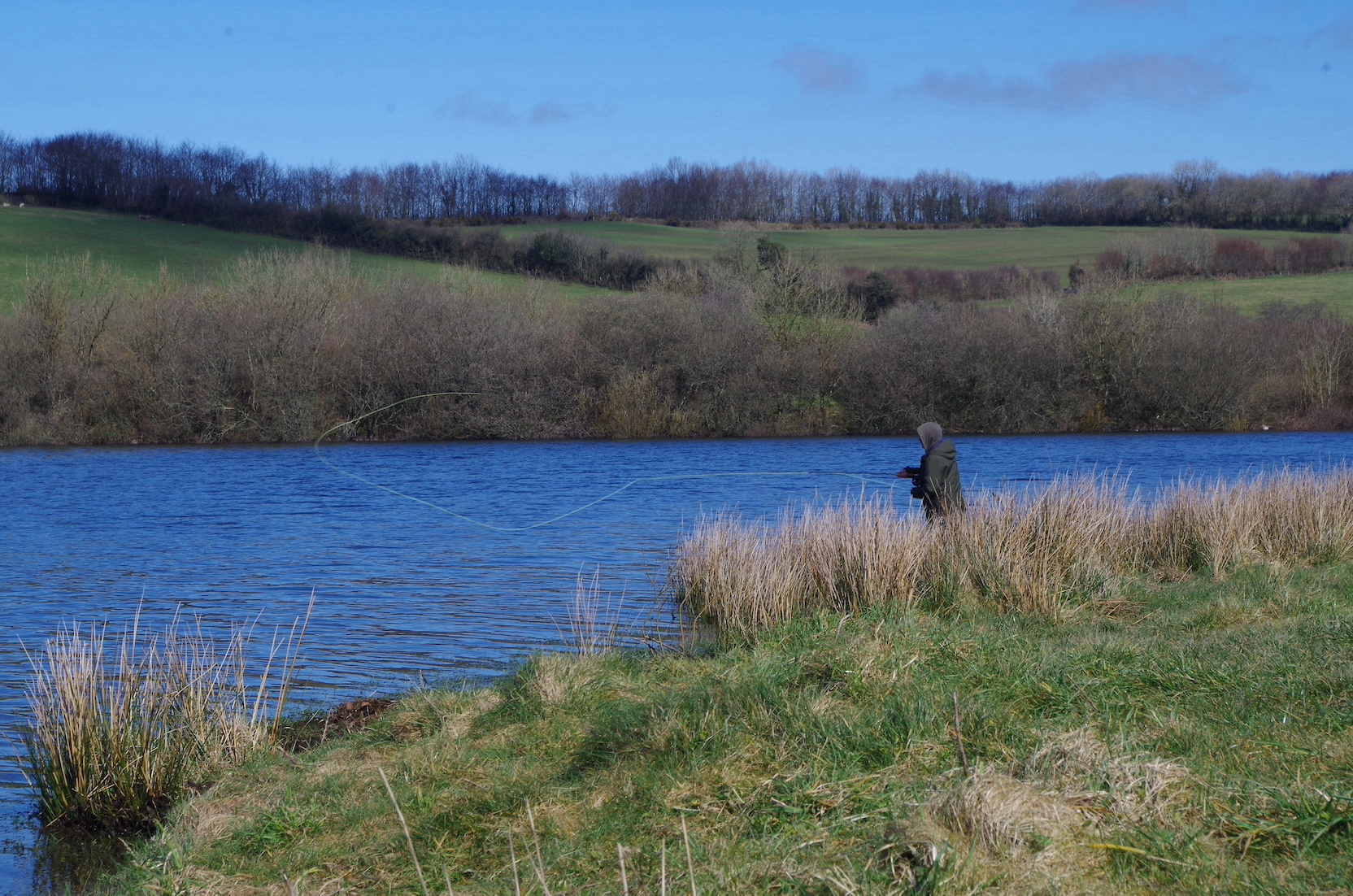 As expected the fishing went quiet for a while but a change to an intermediate line in late afternoon brought further action with a wild brown trout and a brace of superb rainbow the biggest estimated at over 6lb.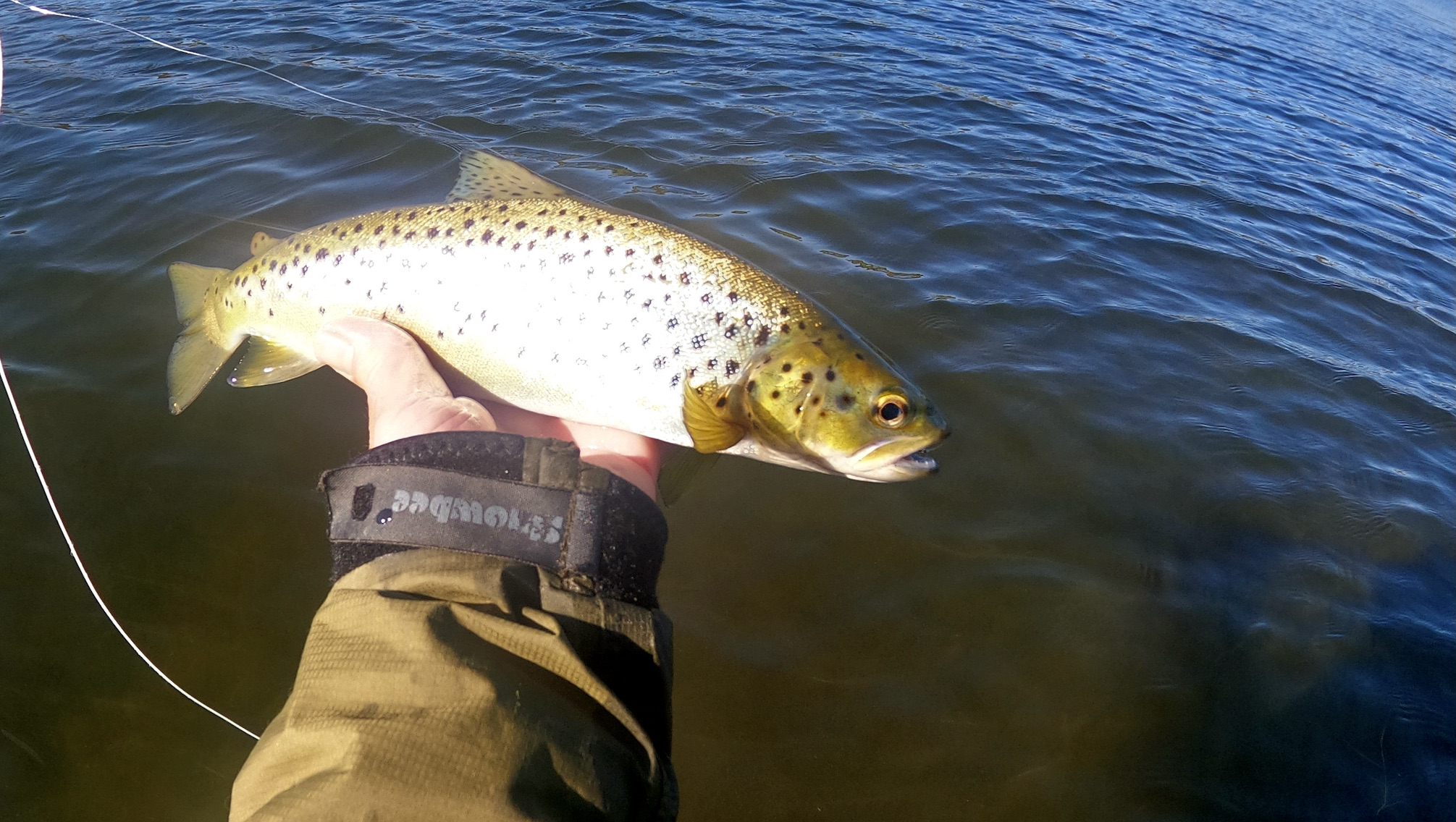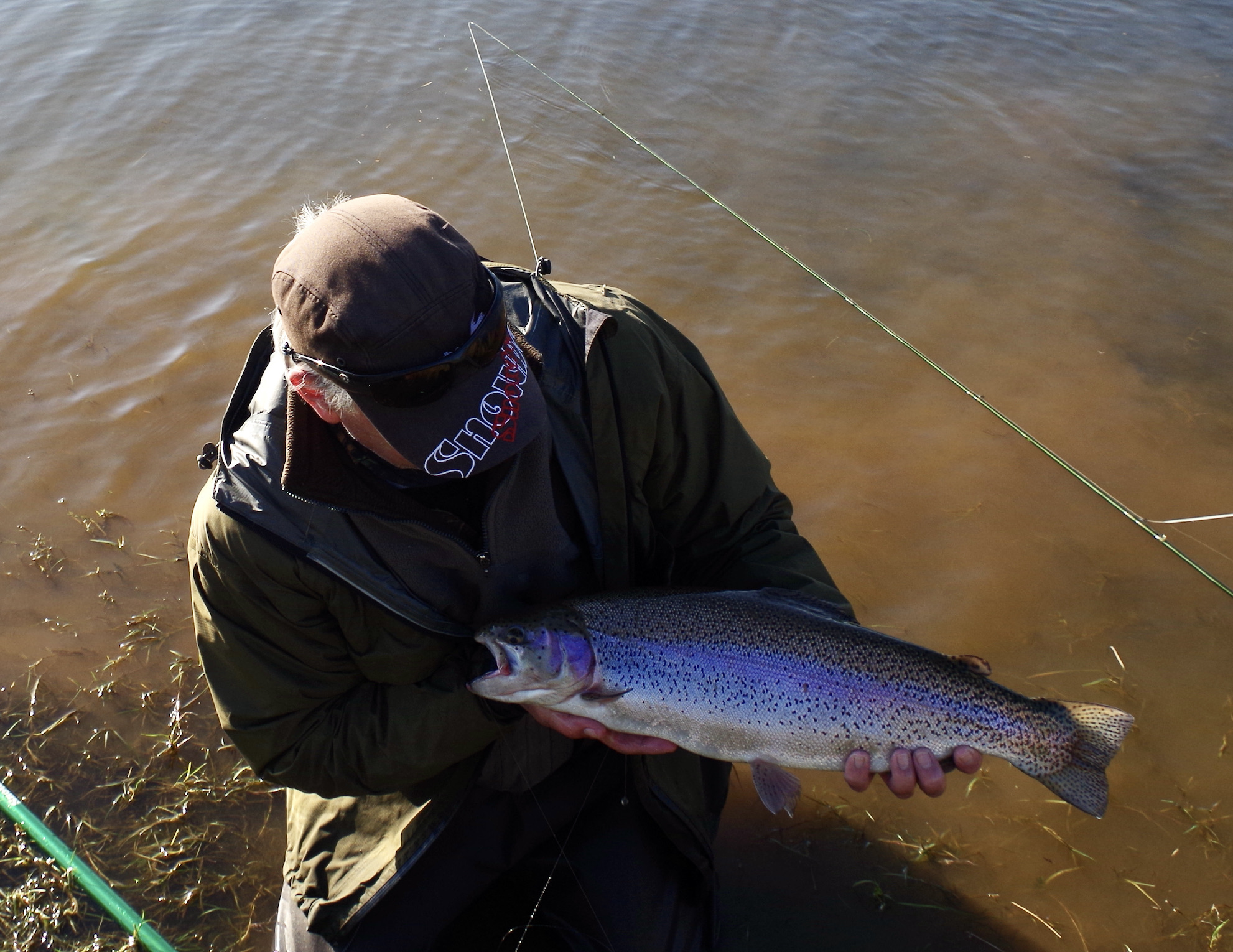 Throughout the day I changed my flies several times in search of the correct pattern for the moment. I often ponder upon the value of changing patterns and its actual impact on results. The six trout I tempted were tempted on the following patterns; black wooly bugger 2,  Blue flash and olive Damsel 2, black buzzer 1 and orange blob 1. It is important to remember that there are many other factors to take into consideration beyond the choice of fly/lure including feeding depth, light values and rate of retrieve. It is also worth asking the question as to whether we are trying to imitate natural food that forms part of the trout's diet or trying to stimulate a reaction? Generally early season I tend to go for black or olive and probably had  a black lure of some type or a damsel on the point throughout 95% of the day and fished a team of 3 flies throughout. The biggest fish of the day fell to the orange blob yet I only put this fly on late in the day when I had swapped to an intermediate line and speeded up the retrieve. Most decisions are made on the basis of an educated hunch and for most of my fishing I stick to the tried and trusted though this has changed over the years as patterns have come in and out of vogue.
It is this continual search for the answers that keeps us fishing the fun part is that each day has a different set of questions and different answers.