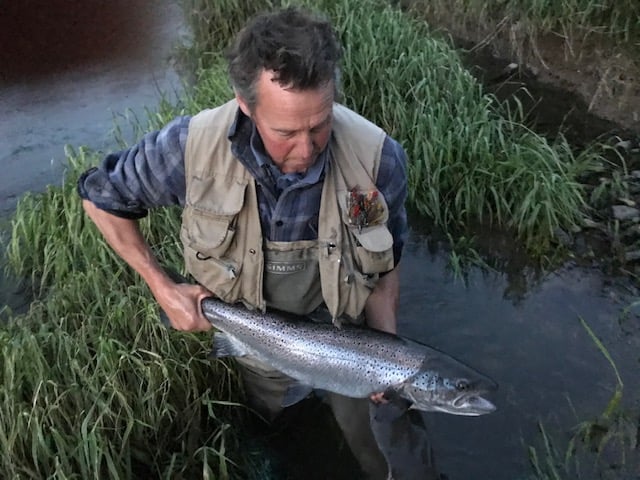 Richard Nickell co-owner of Blakewell Fishery followed up recent successes with salmon and Twaite Shad tempting this stunning sea trout estimated at 10lb 8oz.
As the rivers drop back after the recent summer spate sea trout will provide exciting fishing for the nocturnal fly fisher.
Salmon numbers after the big summer spate have been disappointing with around half a dozen reported from both Taw and Torridge. This could be as a result of reduced fishing effort from the ongoing COVID crisis or possibly as a result of the salmon run being well spread after the prolonged spate.