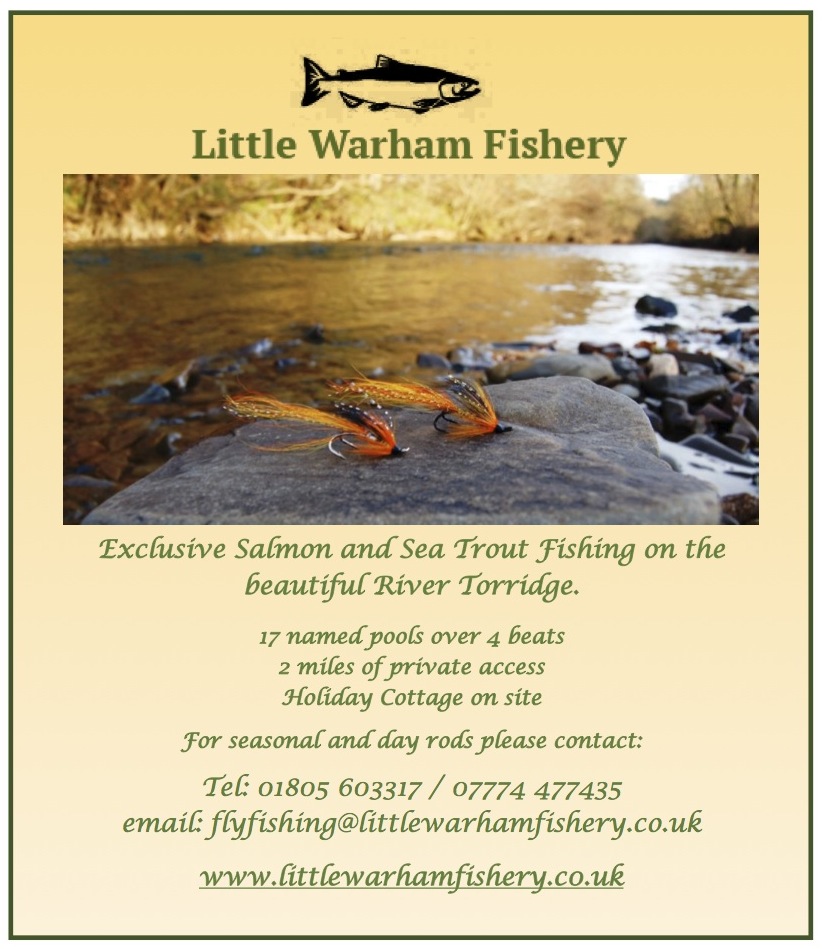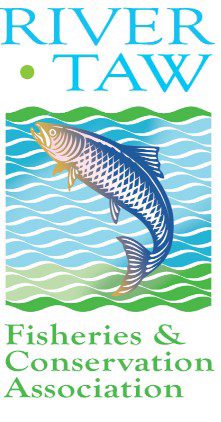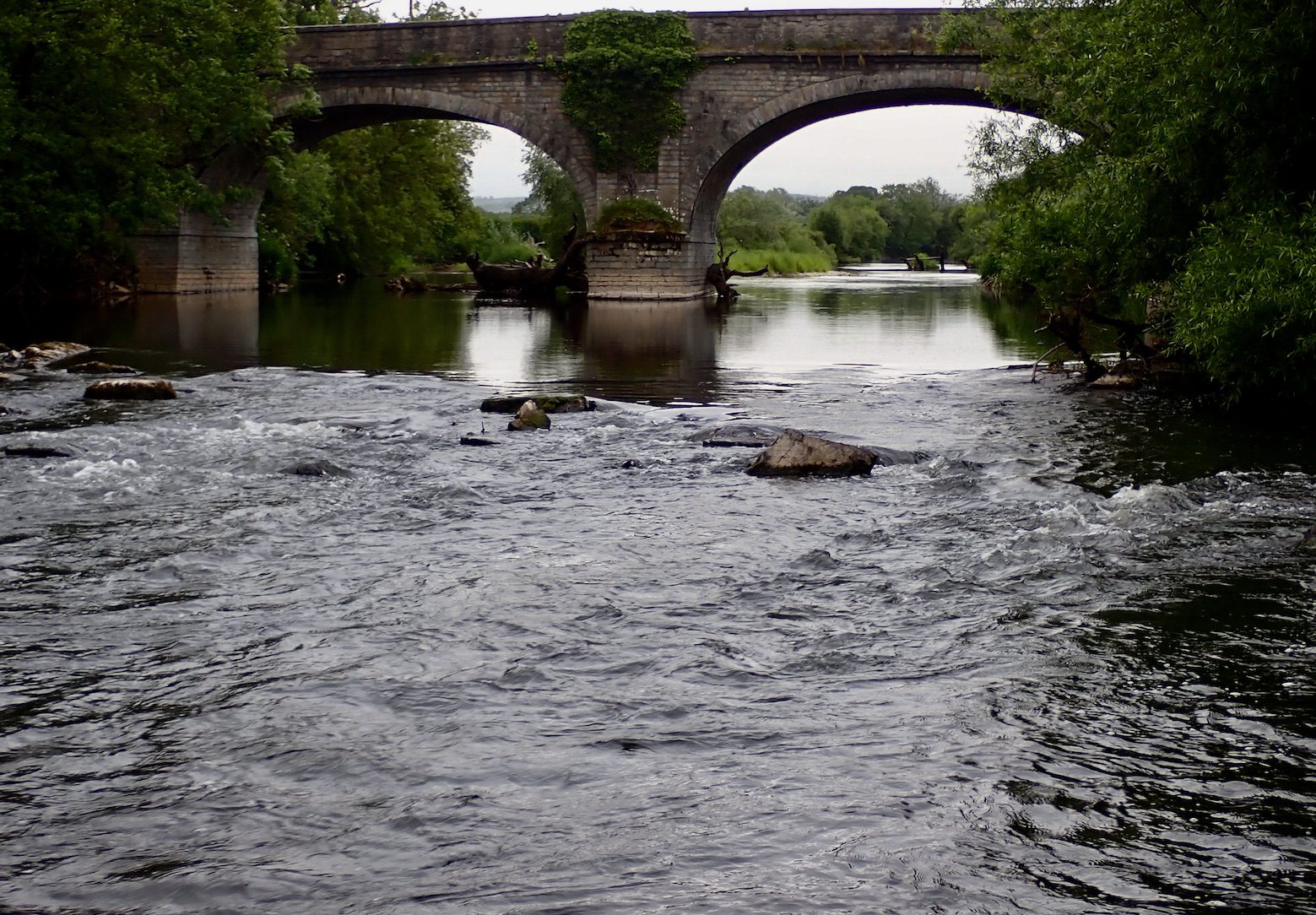 It was good to be there; walking into the river surrounded by the vibrancy of late Spring. Lush green growth lined the river bank and birds flitted to and fro disappearing into the dense foliage to feed their broods. I stood in the river and put a line across the flow allowing it to drift before imparting a bit of life to the fly with a few pulls on the line. The river was very low but a few spells of light rain had perhaps put a slight tinge of colour into the water.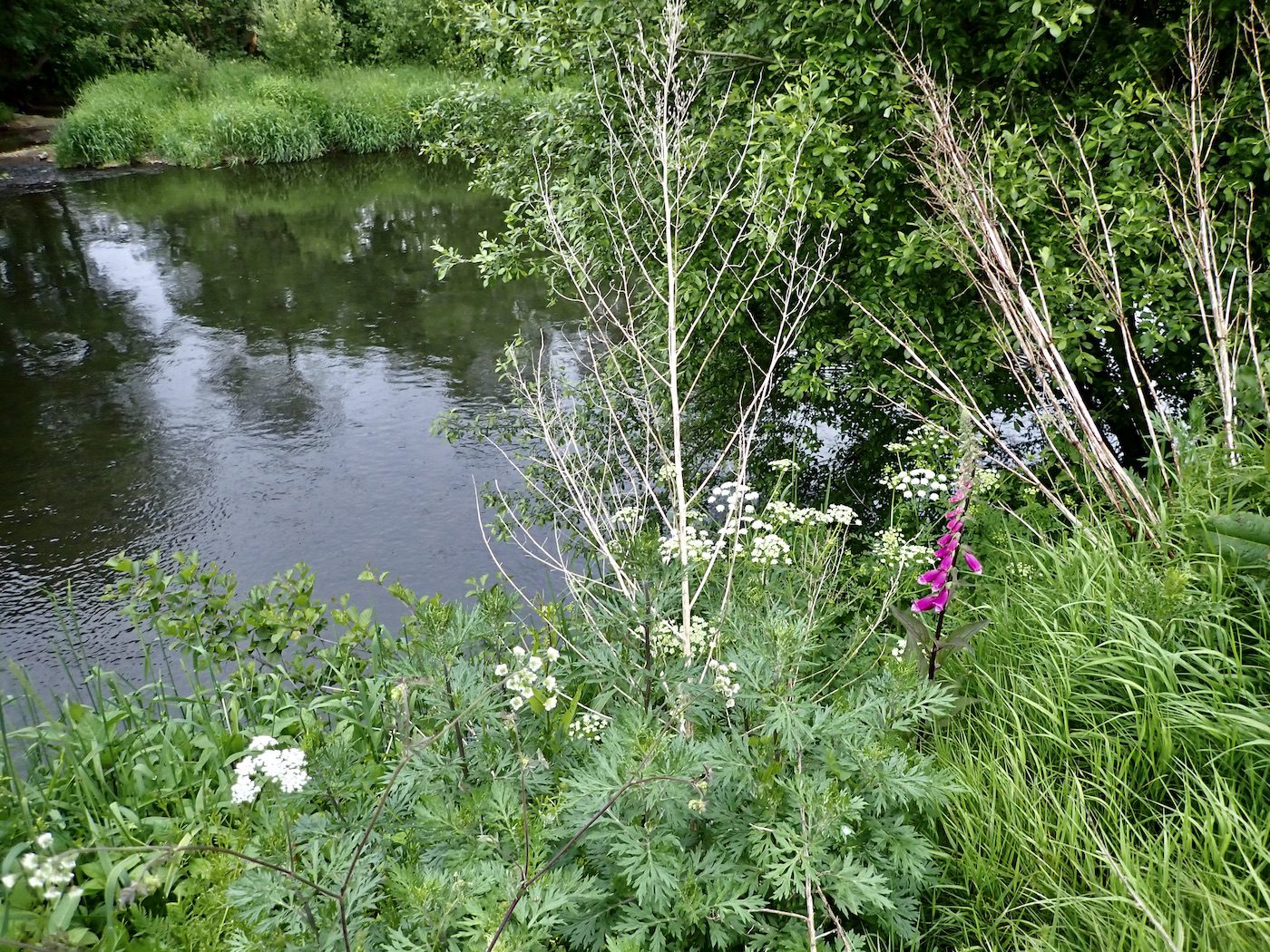 I was delighted to note large numbers of swifts swooping in the evening sky occasionally swooping low over the water  emitting their characteristic screeching cry. Sand martins too in profusion with an abundance of insect life propelling a feeding frenzy.
After fishing the first run I moved on down and noticed a fish bow waving at the tail of a pool. Sea trout or shad I wasn't sure; it wasn't a mullet that can often be glimpsed here on the club water well above the tide.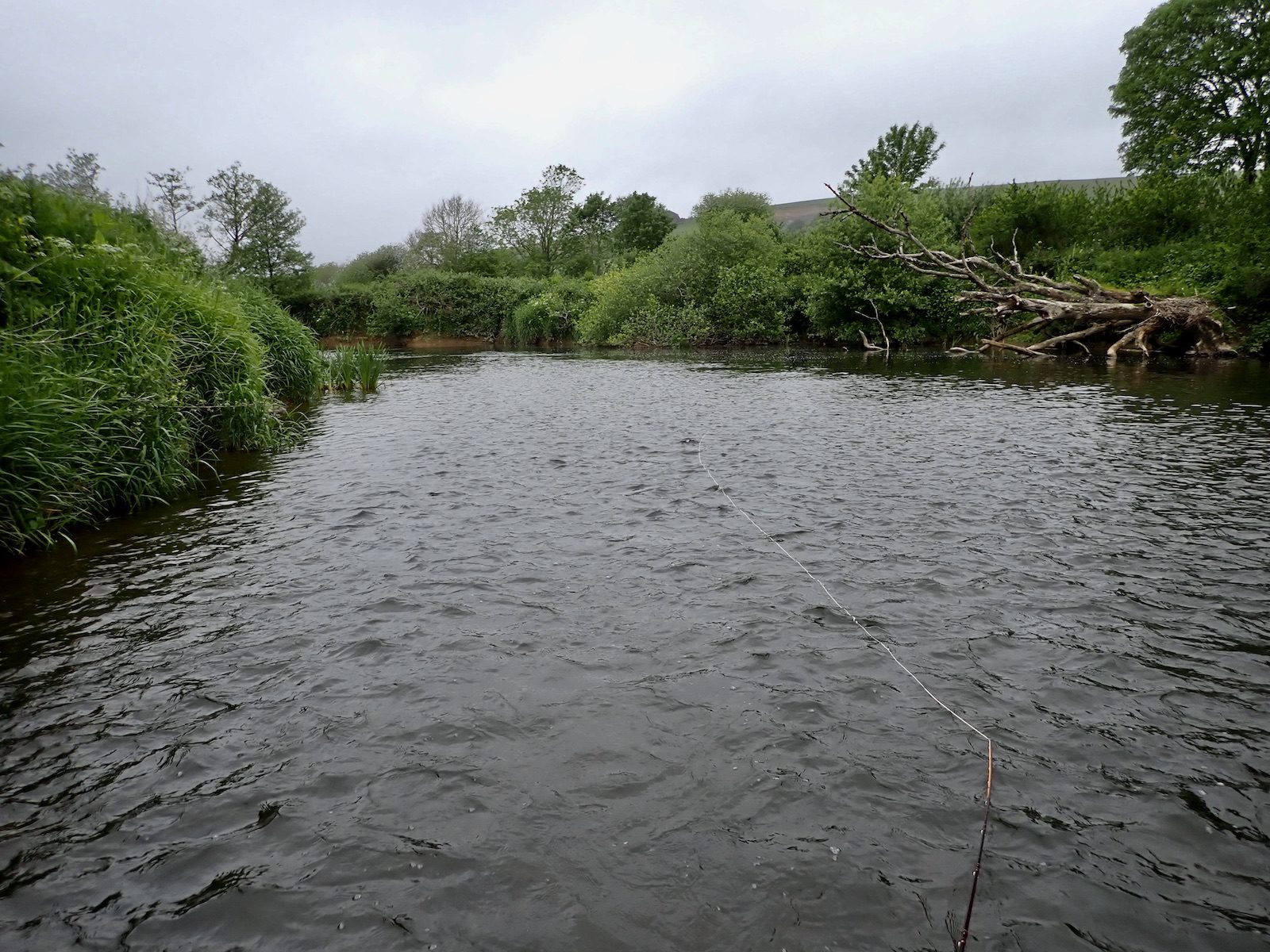 I waded out into the next run and was thrilled to see a salmon leap from the water opposite. This brought about a feeling of expectation that was fuelled further as two more salmon leapt from the river further down the run. The river felt alive and for a the next half an hour I believed it could happen.
Then a cool wind picked up blowing upriver making casting more difficult. The river seemed to switch off and my confidence ebbed away. My phone rang; "Are you heading home its getting dark".
I walked back to the car across the the field as drizzle began to fall. It had been good to be at the river and to see a salmon leap was reward enough for it renewed the belief and showed that silver prizes still await.