Well done to Bideford for their efforts in promoting angling to a young generation.
Junior event No. 3 Results Over 14s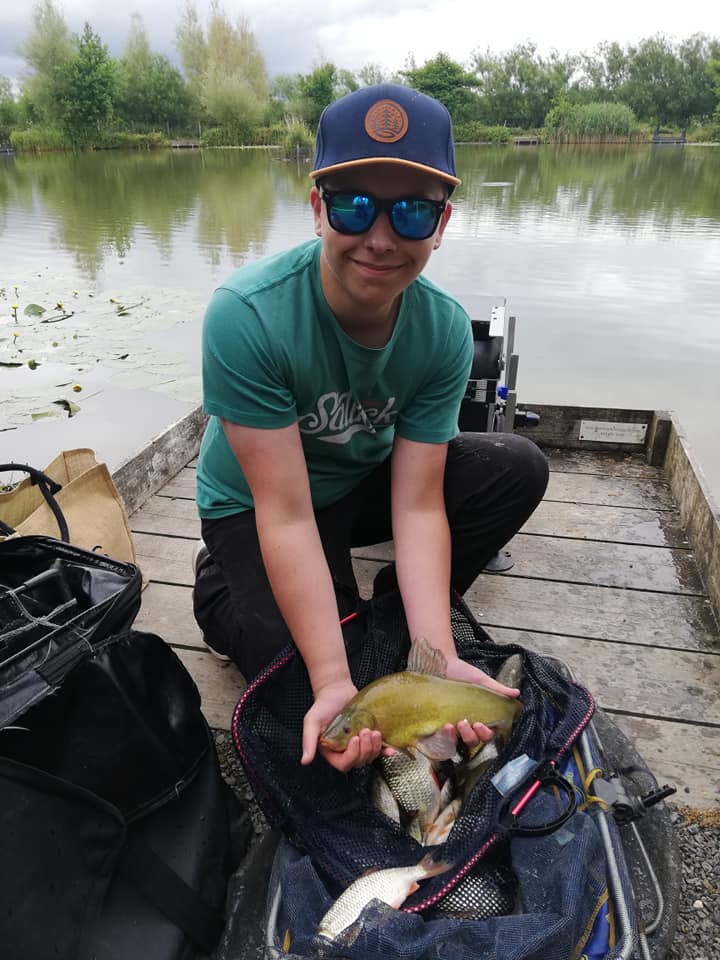 1st Adam Wheeler 8lb 5oz
2nd Tyler Scott 7lb 10oz
3rd Thomas Scott 6lb 12oz
Under 14 age group 1st Charlie Heddon 10lb 3oz 2nd Brodie Allin 8lb 12oz .
Using pegs 4 to 11 the junior event produced some great catches, in this , the third match of the series. Top weight on the day was youngster Charlie with a lovely double figure net of skimmers and tench ( and terch! ) on peg 7 in the 3 hour competition . Prizes were kindly donated by BaitTech and Summerlands.