Please see below the latest report from SWLT. Not included in the report but shown in the pictures are several coarse fish landed by Fly Fisherman. These coarse fish can offer excellent sport with carp present in Roadford, Colliford and Kennick. Large numbers of Rudd also offer great sport at Wistlandpound and Stithians. Large perch are also present at Roadford where lure fishing boats are available.
All of the South West Lakes Trust trout fisheries continue to be operated under strict Covid-19 restrictions, in line with the Angling Trust and Government guidelines. At the time of writing, the on-site permit huts are still not yet open, so day tickets, season tickets and boats should be pre-booked online (www.swlakestrust.org.uk/trout-fishing). Water levels are currently about 90% full.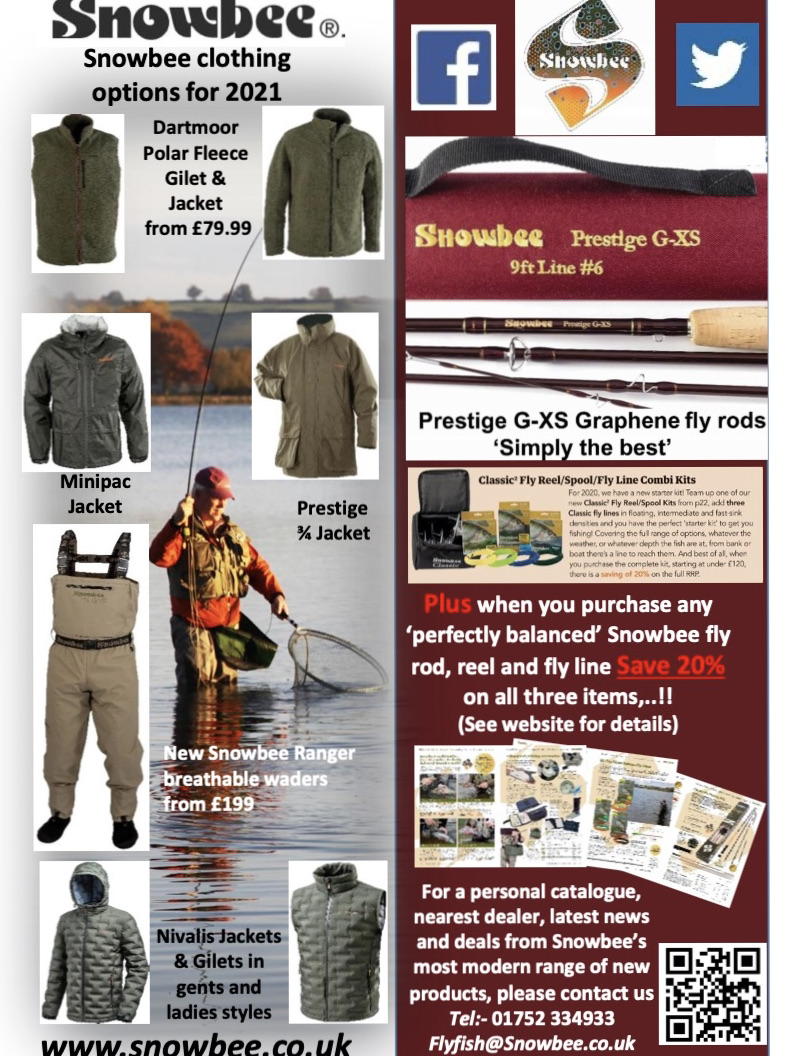 Fishing:
Kennick – The month proved to be one of very mixed weather, with some very hot bright days, followed by heavy rain and winds – the main overriding feature was of warm muggy conditions, and water temperatures gradually rising (to 19º), which in many cases drove the lethargic fish to deeper cooler water, with boat anglers tending to achieve the best results. In spite of plentiful hatches of sedges, buzzers, and damsels, surface feeding was mainly restricted to early mornings and late evenings. Generally intermediate or sinking lines with a slow retrieve proved to be the most successful method, with a wide selection of nymph and lure patterns all working well, although the occasional floating pattern (Claret Snaffler, Black Gnat, Daddies and Hoppers) did bring fish to the surface, with fish well spread out over the lake. Mark Skelley enjoyed a great dry fly session during a buzzer hatch, catching six rainbows between 2 and 3lbs, as well as a beautiful 2lb brown. Matt Baines had great sport from a float tube, catching nine 2lb rainbows; Adam Dale caught six 2lb rainbows using a Booby fished from a boat on a sinking line.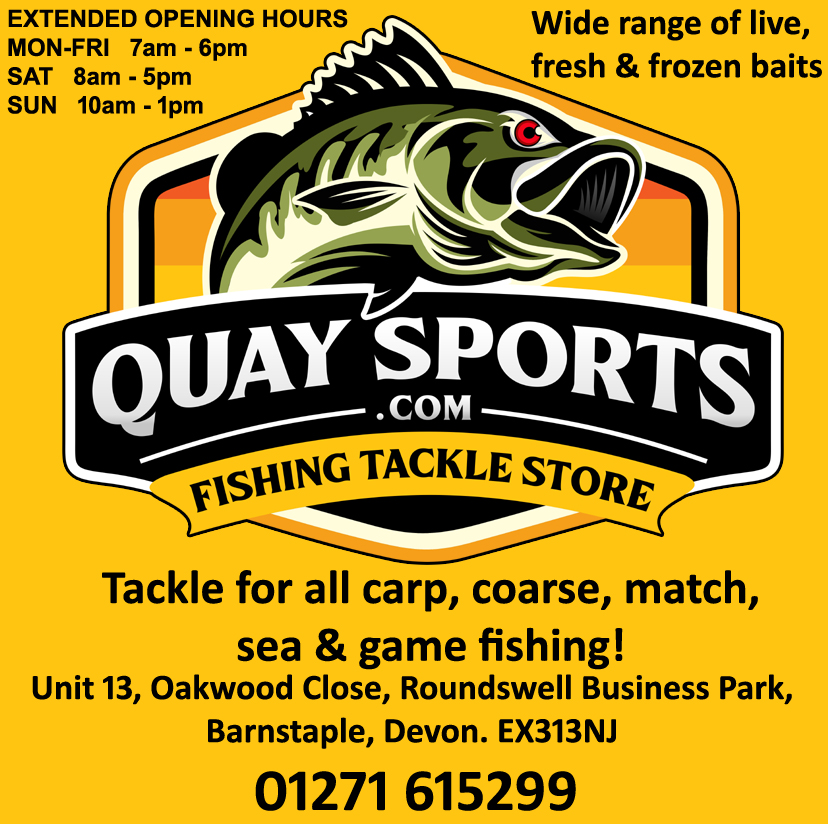 Siblyback – A tough month's fishing at Siblyback produced disappointing results, particularly at the beginning and end of the month. The majority of fish caught were taken from Stocky Bay or North Bay (from a boat), with most of the action in the late afternoon or early evening. A slow retrieved Bibio on a floating line produced a 2lb rainbow and an 8oz brown for Andy Dexter, while Phil Messenger-Roberts caught five rainbows up to 2lb 4oz.
Burrator – The fishing proved challenging this month, with the warm conditions making the fish lethargic and not keen to feed, although sport did improve toward the end of the month. A variety of methods worked, and fish were caught on both floating and sinking lines, with a variety of retrieval speeds. Longstone and Pig Trough Bay produced the best fishing, with both nymph (Buzzers, Hares Ears, and Damsels) and lure patterns (Persuader, Kennick Killer, and Woolly Bugger) catching fish. The best fish caught in the month was a 3lb rainbow caught by Jon Rood; M. Cekella caught three rainbows to 2lb 8oz.
Stithians – The fishing improved at Stithians, with weekly averages up to 2.11 fish per angler, and fish chasing fry in the margins. Pipe Bay, Goonlaze Point, Pub Bay, Chapel Bay as well as the deeper water by the dam all produced good sport, with a wide selection of dry, nymph and lure (including fry) patterns all catching fish,  and floating line and washing-line tactics working well. Simon Peters (from Truro) enjoyed two excellent sessions, catching seven rainbows to 2lb in one, and two rainbows and three browns to 1lb 8oz four days later, using a washing-line set up (FAB on point, with Daddies and Hoppers) and slow figure-of-eight retrieve. Simon Peters caught 11 rainbows using a Damsel Nymph.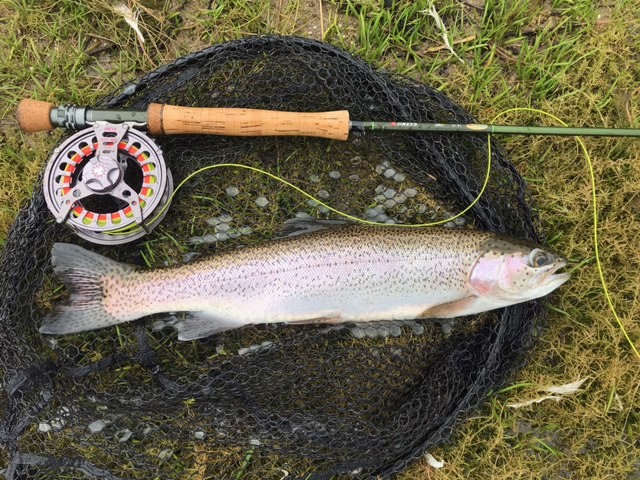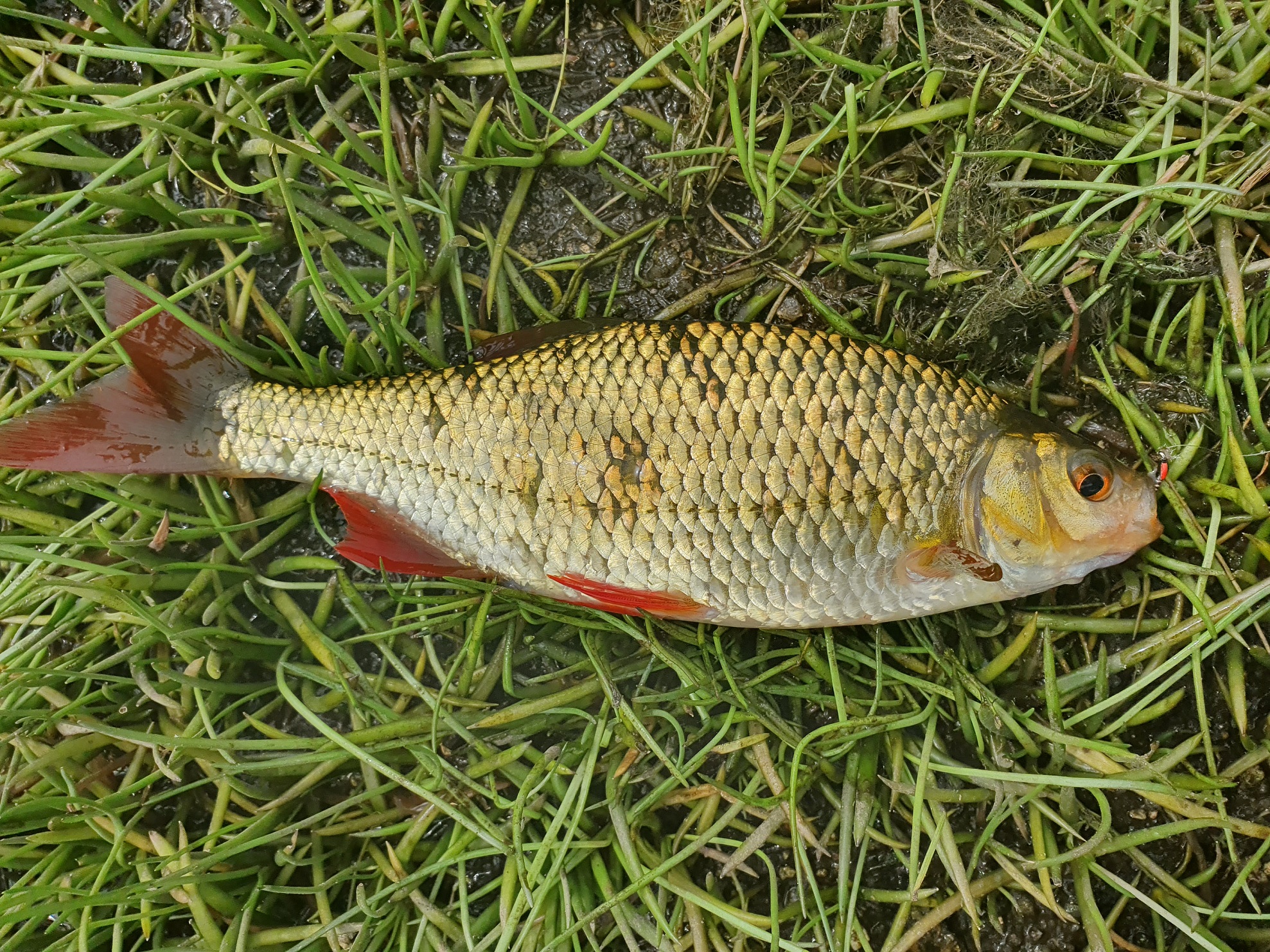 Colliford – The warm conditions did nothing to deter the eager feeding brown trout at Colliford, with anglers enjoying an overall monthly average of 4.2 fish per rod. Fish were well spread out around the lake (the best approach here is to keep on the move and cover as much water as possible), and floating lines were the most productive approach, with a selection of dry patterns (Beetles, Hoppers, Sedges, and Black Gnats), nymphs (Hares Ears, Damsels, and Bibios), and some lures (Black Tadpoles and Cormorants) as well as pulled Soldier Palmers all catching well. Dean Boucher caught twenty eight fish in two visits, using a red Hopper and foam Beetle. Chris Tillyard caught fourteen fish in two sessions using a dry Hares Ear and a Black Spider pattern; Chris also caught nine browns to 30cm on dries on another visit, and 5 browns to 33cm using a Silver Sedge dry and a Soldier Palmer Snatcher on yet another session.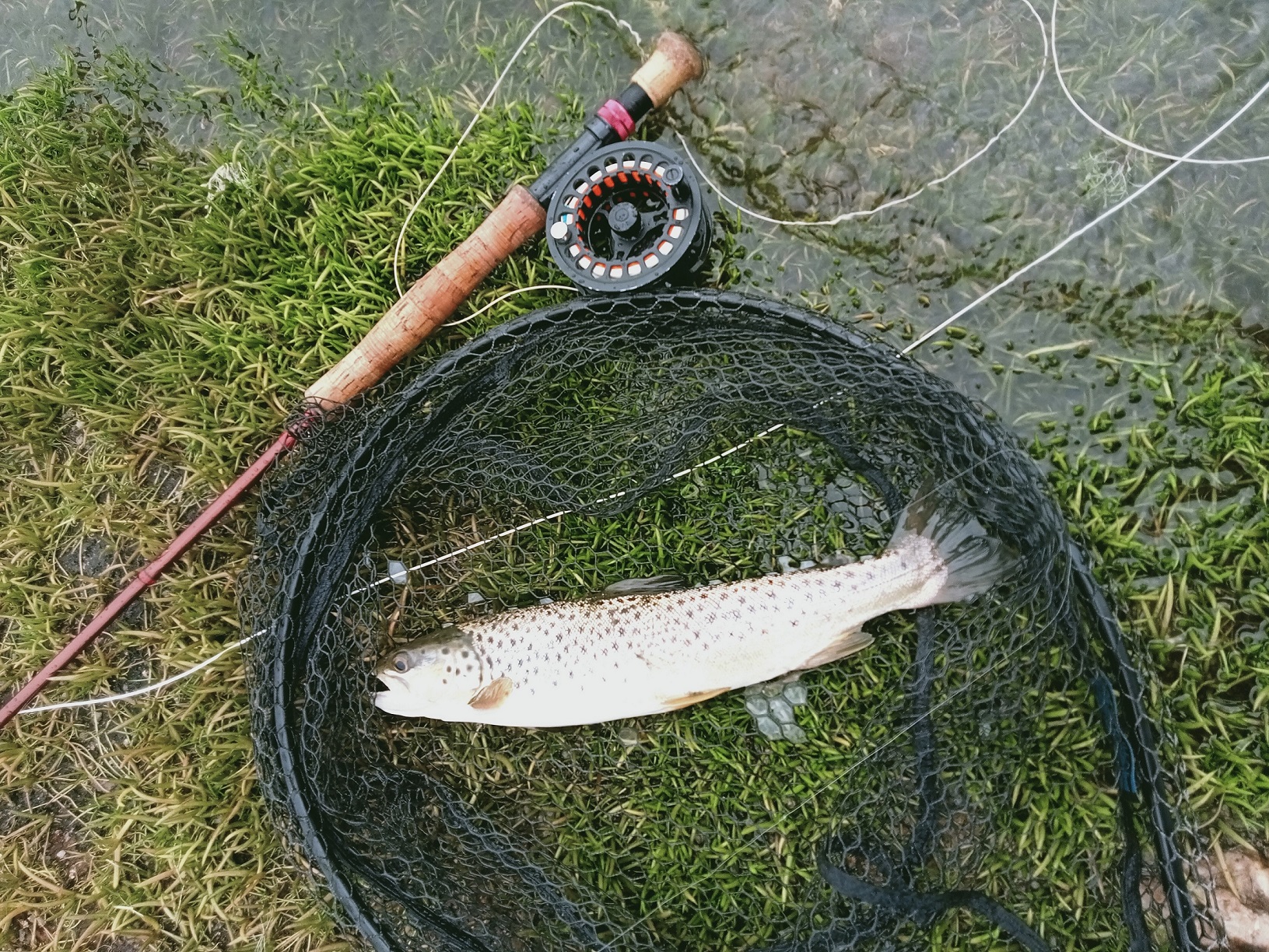 Fernworthy – The fishing improved as the month progressed (the conditions were too hot earlier), and fish started to feed near the surface (mainly on Buzzers and Sedges). Thornworthy Bank and the South Bank proved to be the most productive locations, with Black Gnats, Midges, Beetles, Dry Sedges, Hawthornes, and Bibios fished on a slowly retrieved floating line producing the best results. Simon Madden caught a 2lb brown using a Damsel Nymph, Clive Garland (from Bampton) caught nine browns on a dry sedge, and Patrick Murphy (from Plymouth) caught six browns on a team of midges.
Roadford – The middle of the month produced the best results at Roadford, when anglers averaged just under four fish per rod. Daveys Bank, Gaddacombe, and the deeper water by the dam all fished well. Sub-surface patterns produced the best results, with either nymphs (Damsels, Montanas, Bibios, Buzzers, and Daiwl Bachs) or dark lures (Black Tadpoles, Black Wooly Buggers) producing the best results. Jamie Gillman (from Plymouth) caught ten browns to 2lbs using a Diawl Bach; Duncan Kier (from Belstone) caught eight browns to 2lb 8oz; Dean Boucher caught twelve browns in two sessions, all on a floating line.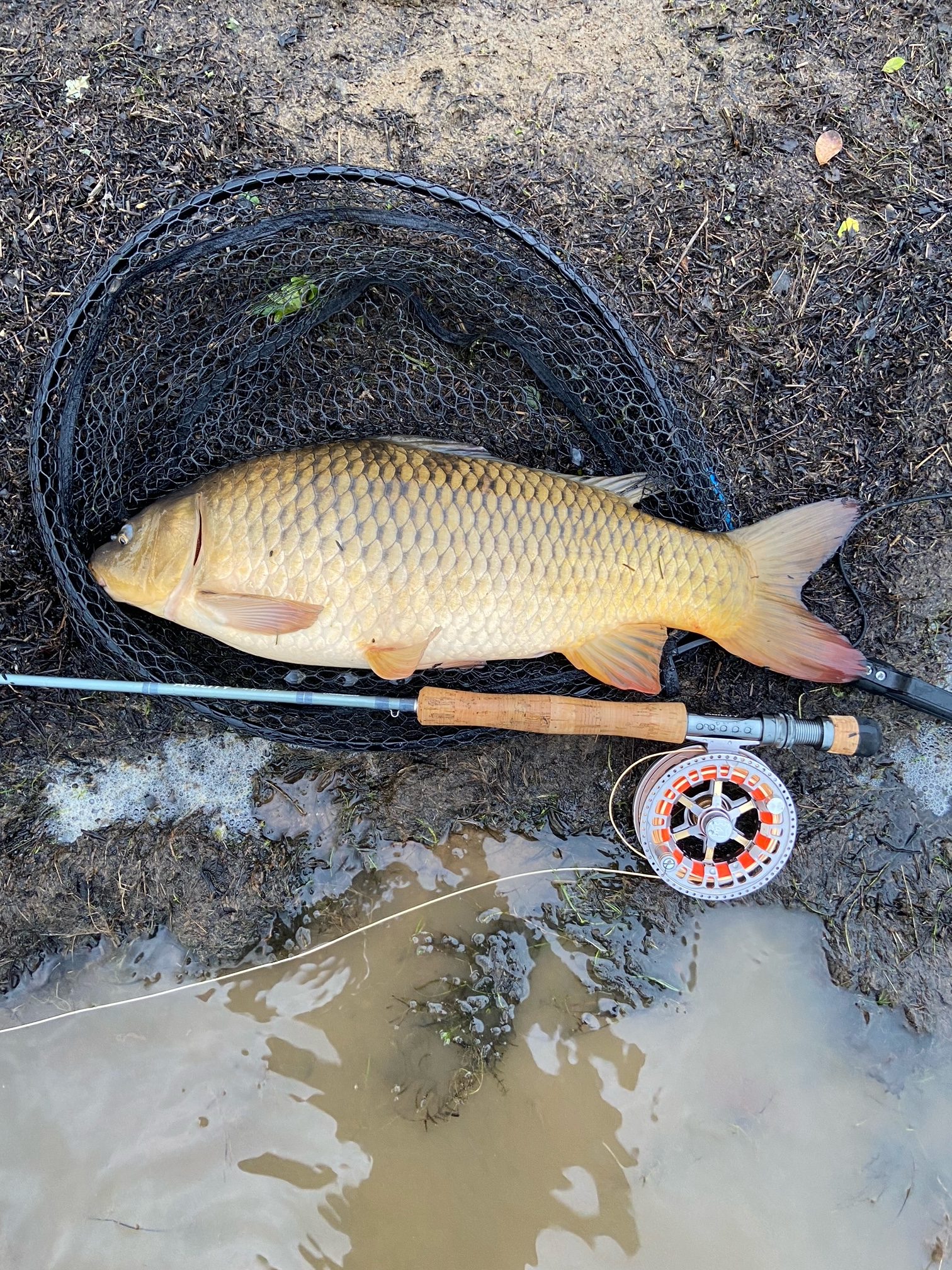 Please visit the South West Lakes Trust website (www.swlakestrust.org.uk/trout-fishing) for details on ticket prices, fishery information, clubs, competitions, and boat availability.