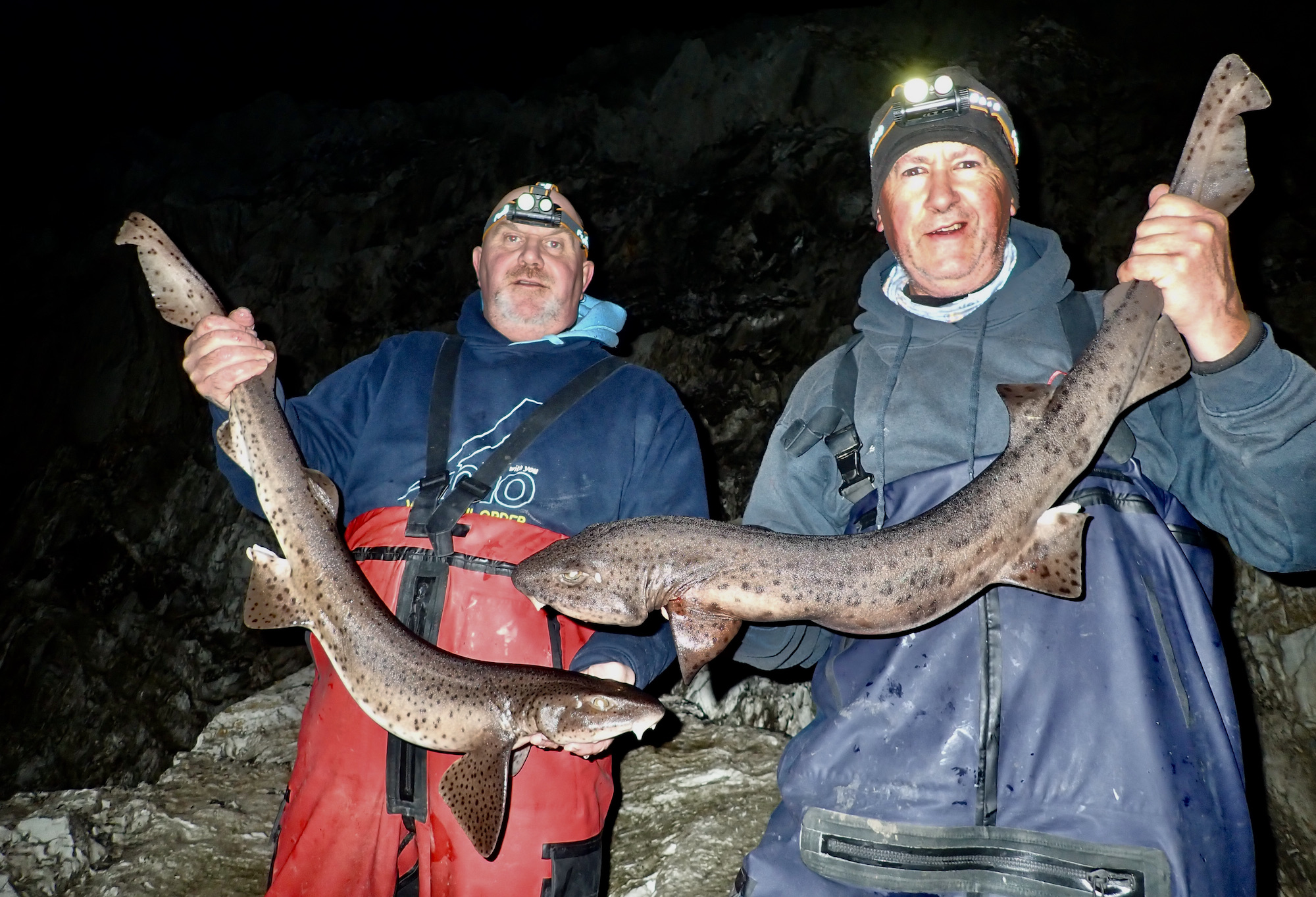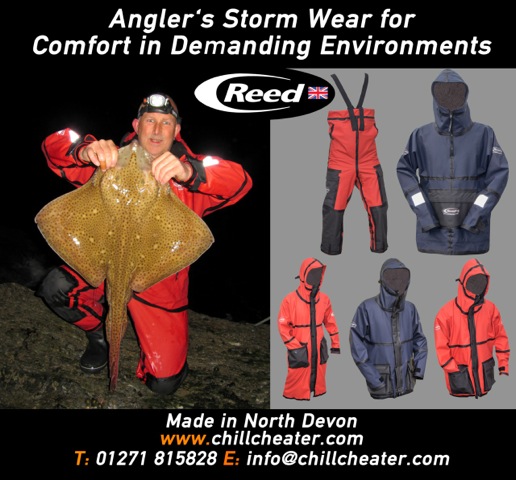 Combe Martin SACs January Rover was fished by ten club member with a wide range of marks fished. Bull huss dominated the result with David Brook (above left) securing first place with a huss of 7lb 13oz. Shane Pavio Hookway was runner up with a huss of 7lb 10oz and myself third with a huss of 6lb 10oz ( Above right).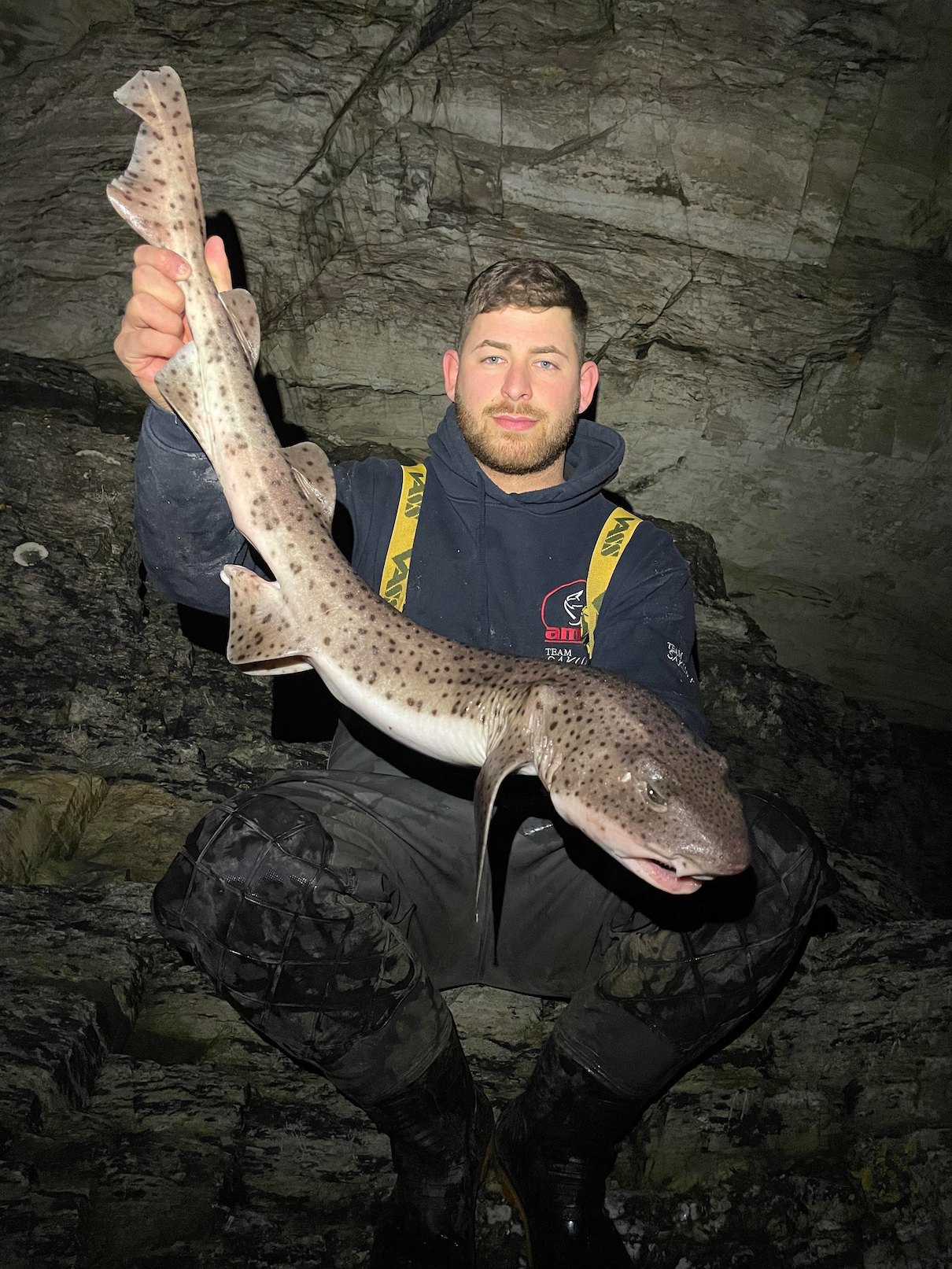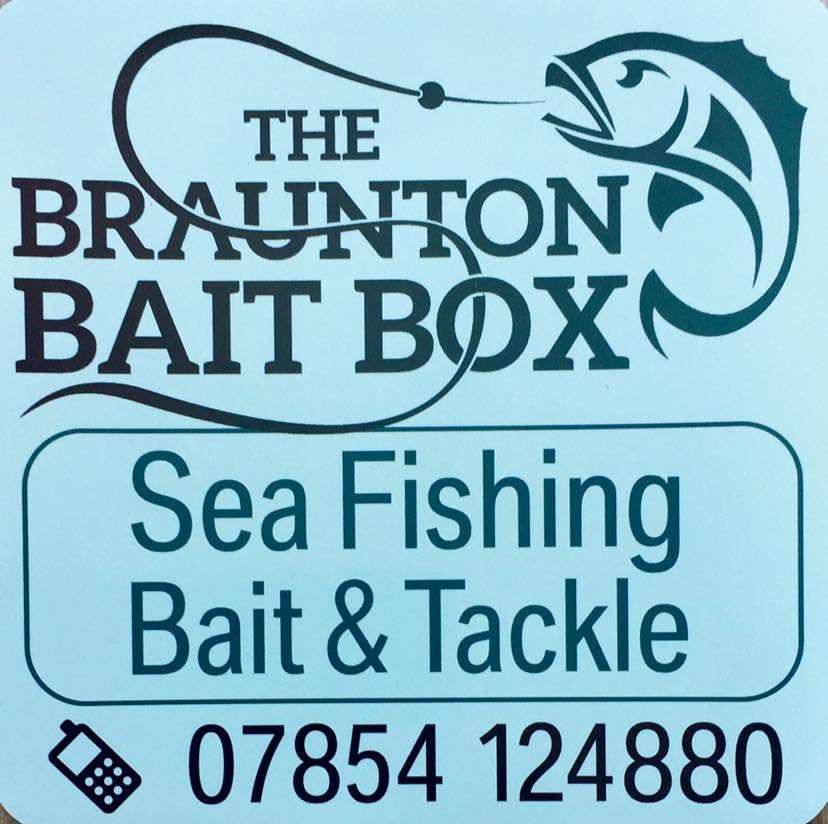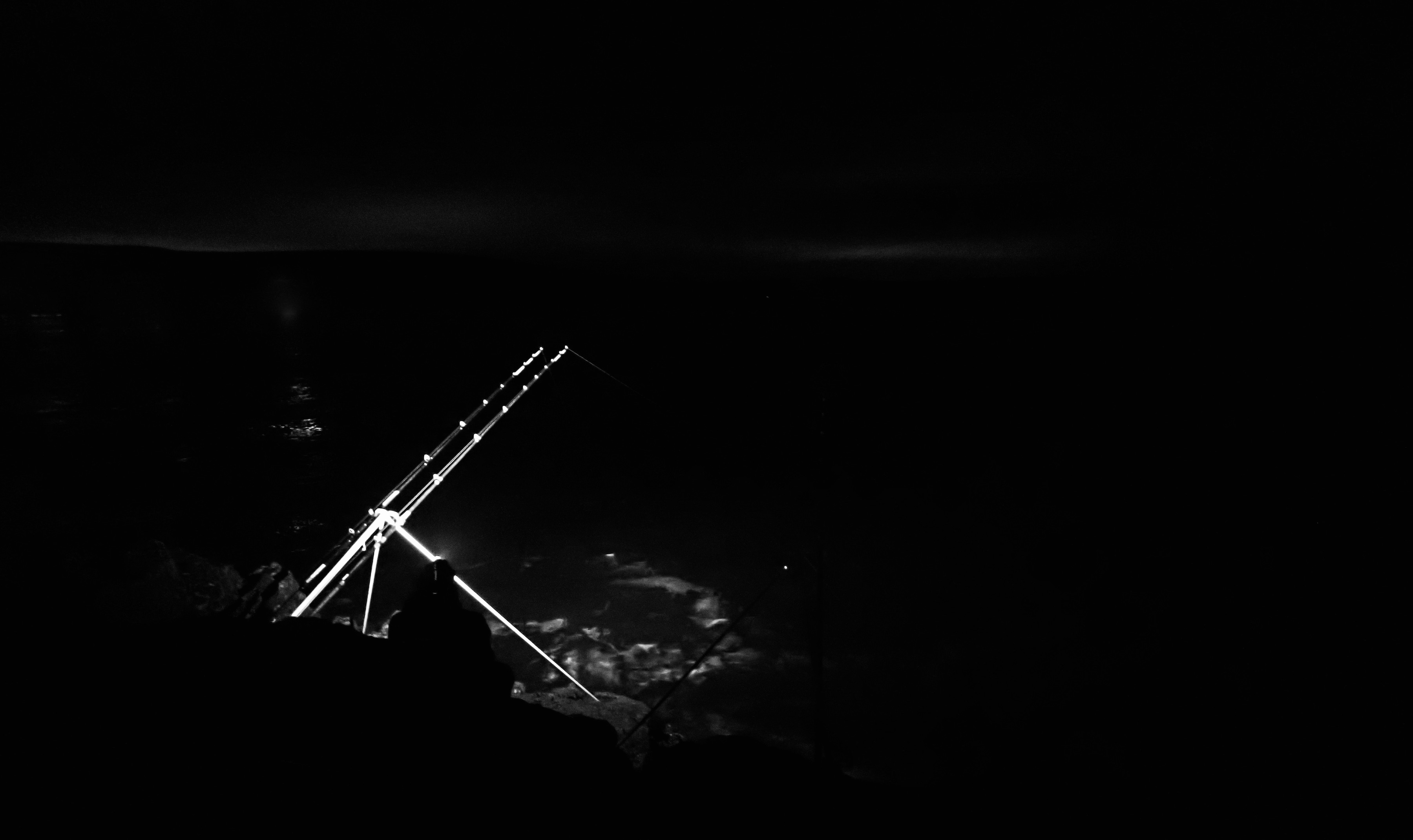 The recent settled weather has resulted in clear water along the coast and a lack of quality fish close inshore. With this in mind I joined Kevin Legge and Dave Brook at a remote rock mark that gave access to thick kelp and seriously rough snaggy terrain. At times I questioned the sanity of clambering around the slippery and jagged rocks at the age of sixty but in truth I have no intention of giving up just yet. It is good exercise after all and I still love being out there in the dark night casting out in that mysterious dimension wondering whats lurking beneath the waters surface?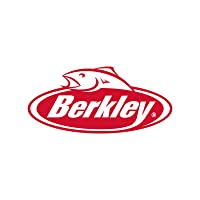 Strong tackle is a must with 25lb b.s Berkley Big Game Line,  a single strong catfish hook and a rotten bottom. Tackle loses can be high but in calm clear conditions getting in amongst the rough stuff can pay dividends. It is very much a case of tightening up the clutch and giving it plenty of stick when a fish is hooked. With luck if a good fish is hooked it can be bullied clear of the snags if it gets stuck it will often come out after leaving the rod in the rest for ten minutes. if not more often that not the rotten Bottom link will break allowing the fish to be retrieved. I personally tend to use one rod in these situations with a second rod all set up ready to cast out if the gear is lost.