Over the past couple of years, I have been trying to catch grey mullet on the fly without success. On my latest excursion I joined fellow Combe Martin SAC member and mullet enthusiast John Shapland.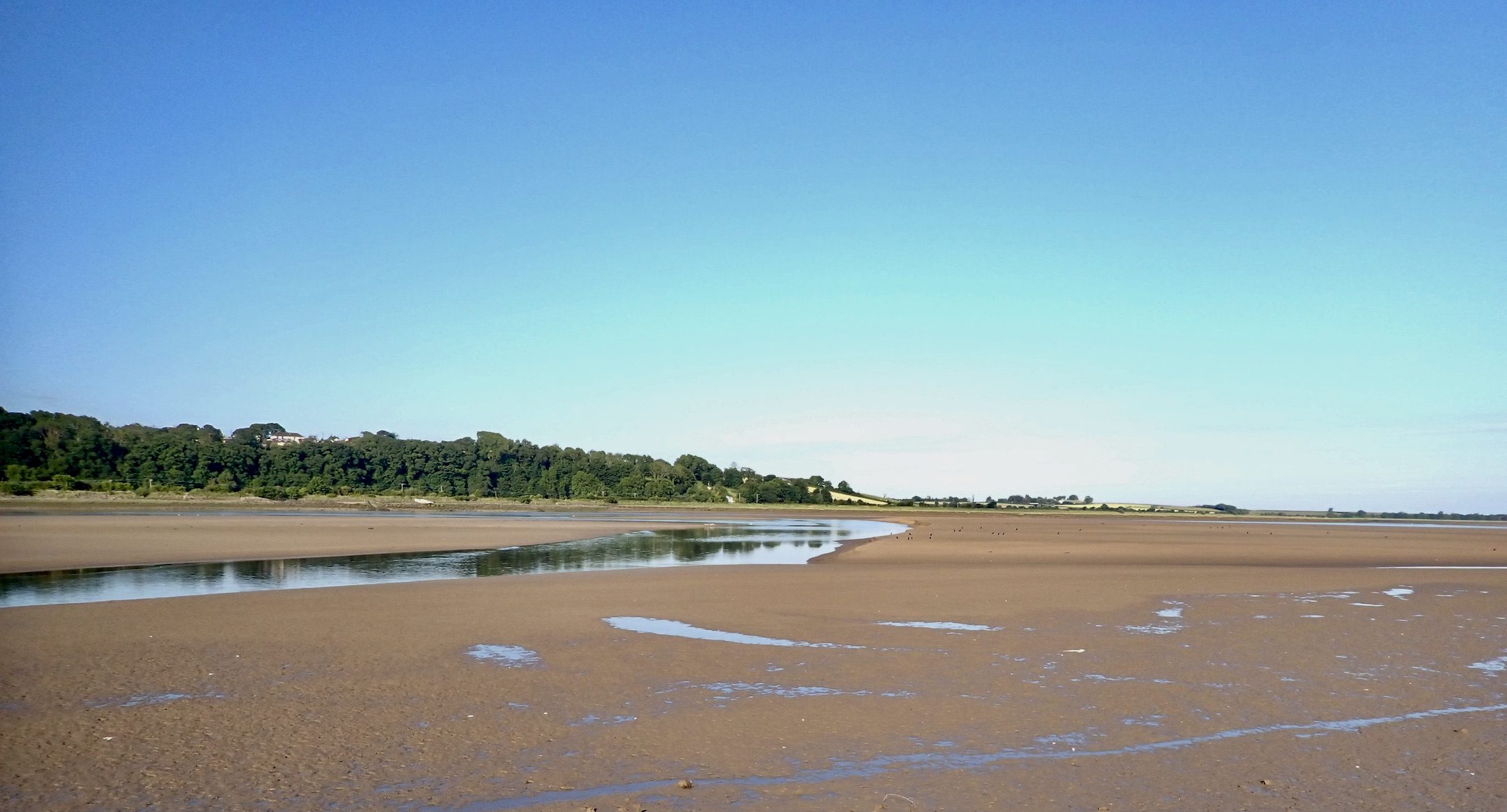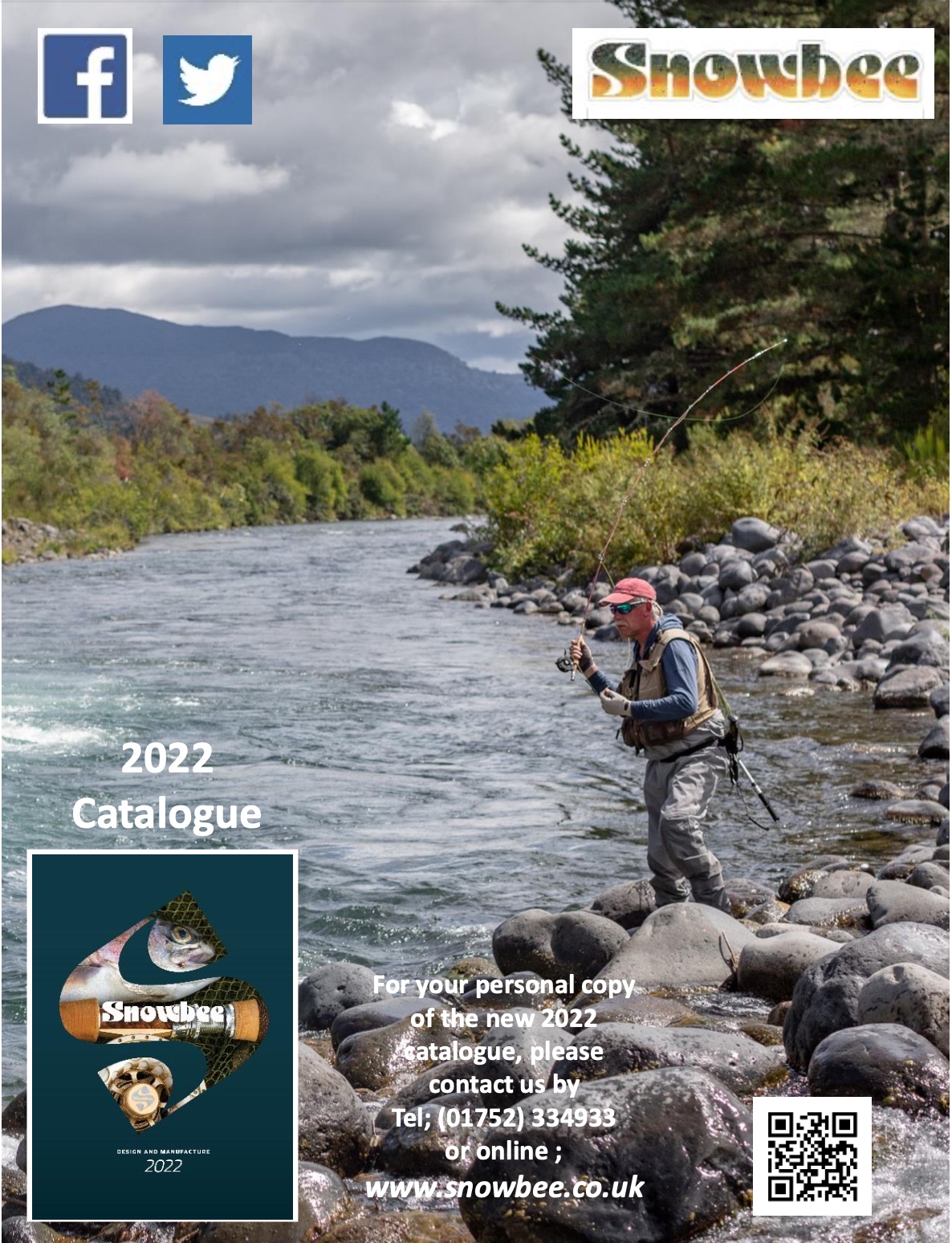 John took me to a mark in the Taw estuary where he has enjoyed some success recently using traditional mullet tactics. John had noted that the mullet were feasting on small sand shrimps and had corresponded with the fly fishing for mullet maestro Colin McCloud whose excellent book "Mullet On The Fly" has inspired many fluff chucker's to target the wily mullet. With a bright blue sky and not a breath of wind it was a joy to be at the waters edge.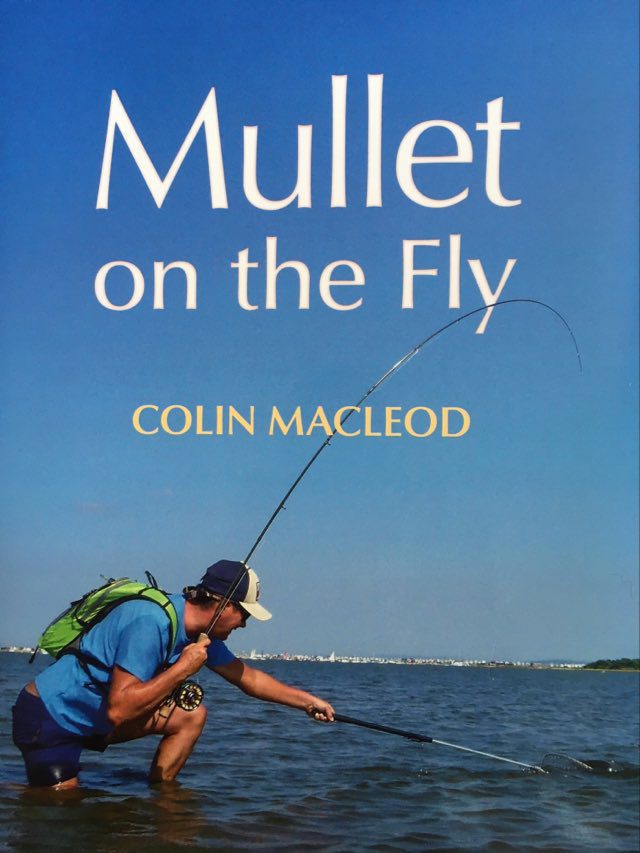 John and I arrived just as the tide started to push. We set up our tackles and watched the water for signs of mullet. As the tide gained momentum swirls on the surface showed the presence of good sized fish. I put out a line with two shrimp imitations and allowed it to drift with the current giving the occasional twitch to impart life.
            The numbers of fish increased and my optimism grew as these fish were undoubtedly feeding. I missed a couple of pulls that raised expectation further. Suddenly the line zipped tight and I connected. The rod hooped over and I glimpsed a silver flank. Disappointingly  It was a bass of around 1lb that saved a blank and was added to later in the session with a second bass slightly smaller.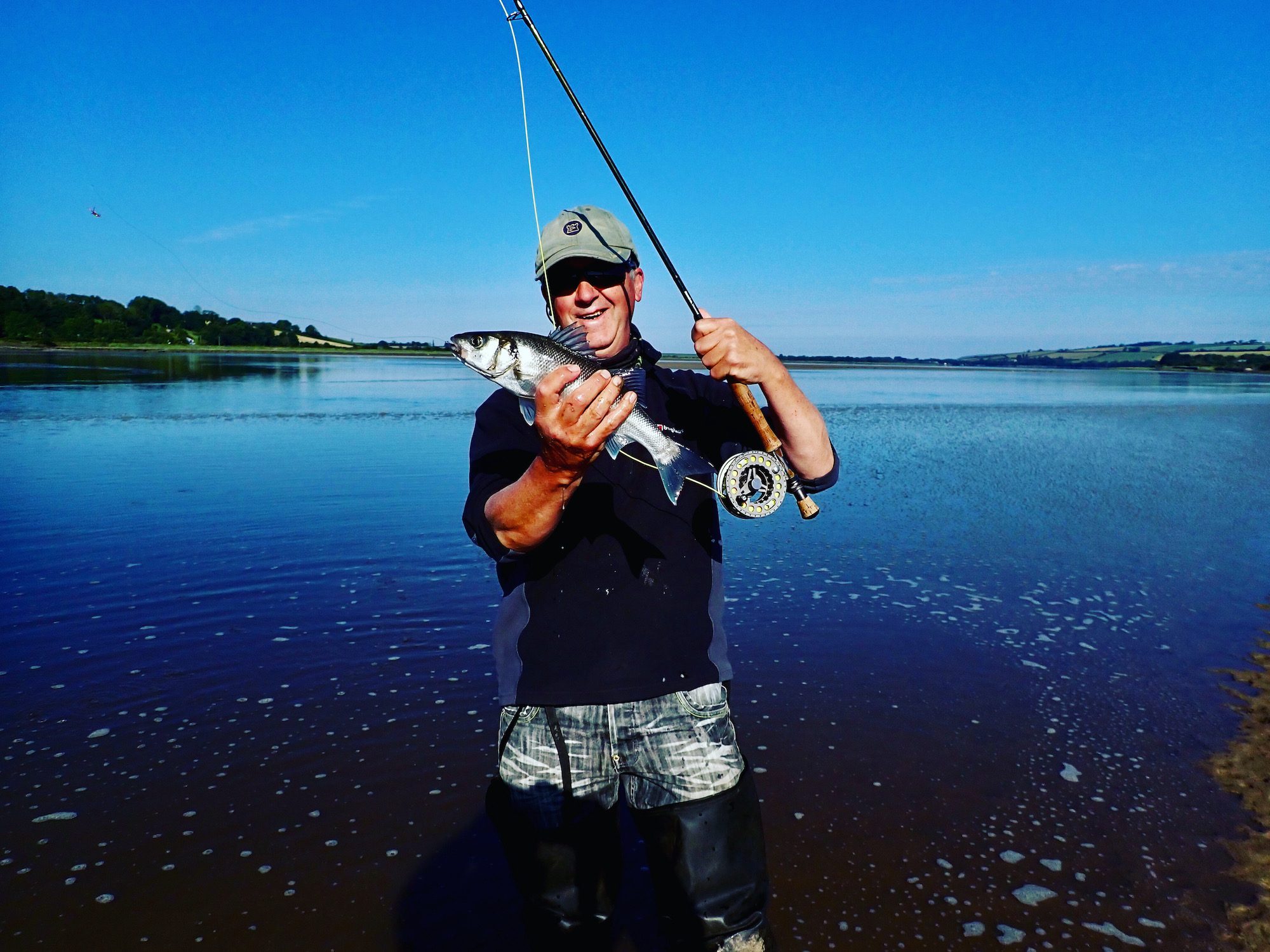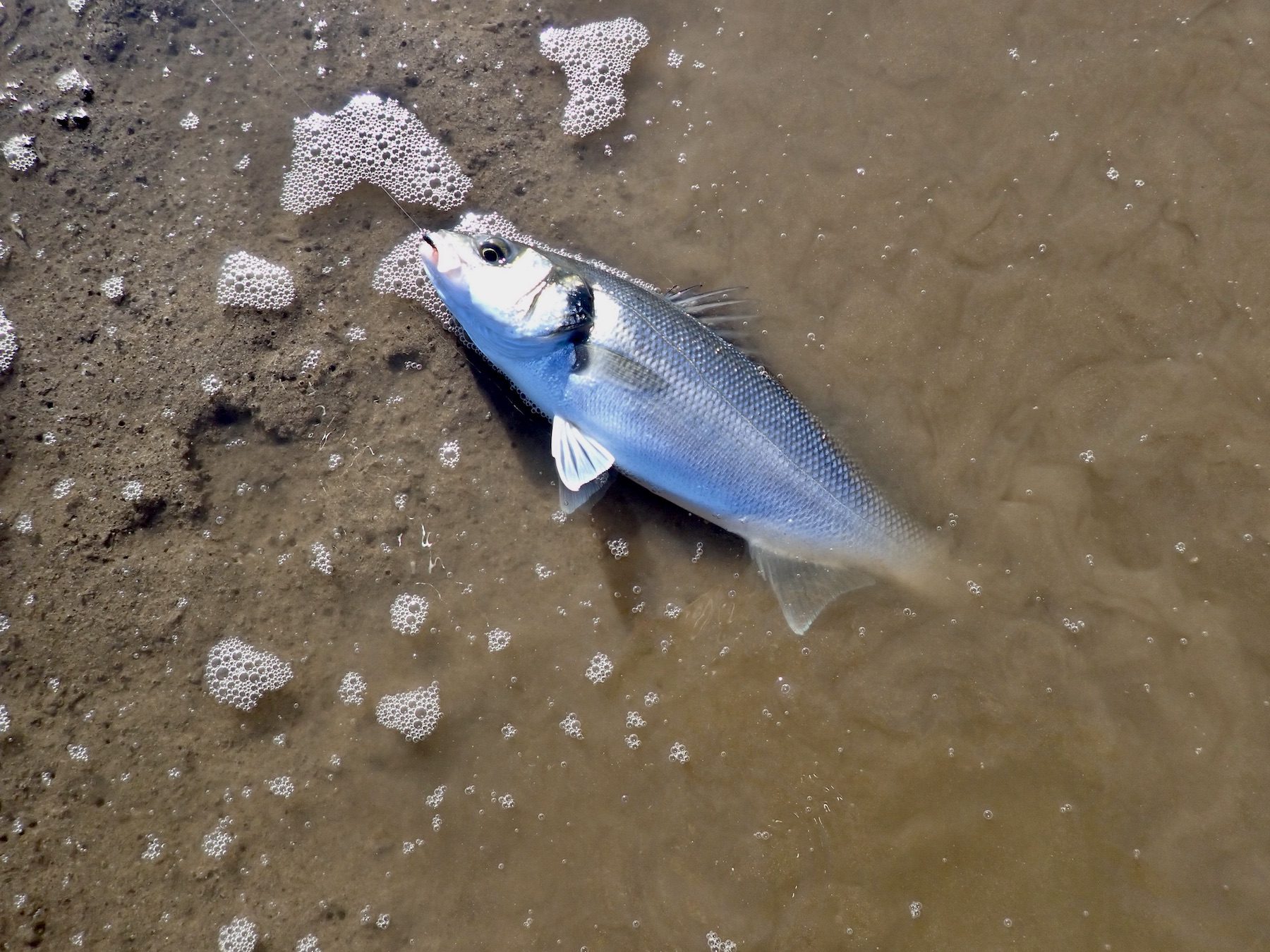 The mullet were undoubtedly feeding on the sand shrimps and could be seen slurping them off the surface like nymphing trout. I feel I had a few near misses with the frustrating grey ghosts. I will be back again. It was good to fish with John as he fished traditional bread bait tactics and also blanked on the mullet. If I had fished alone with the fly I would probably have though I would catch if I had been using bait.
            Catching fish on the fly can be seen as an elitist tactic it can also be an extremely effective method in its own right adding another string to the angler's repertoire.