Young Solly Welch aged 8 fished with his father Daniel from their Private boat and caught three fine bass on lures bought from High Street Tackle. The bass of 57cm and two of 58cm put Solly into second place in Combe Martin SAC's lure fishing competition sponsored by High Street Tackle.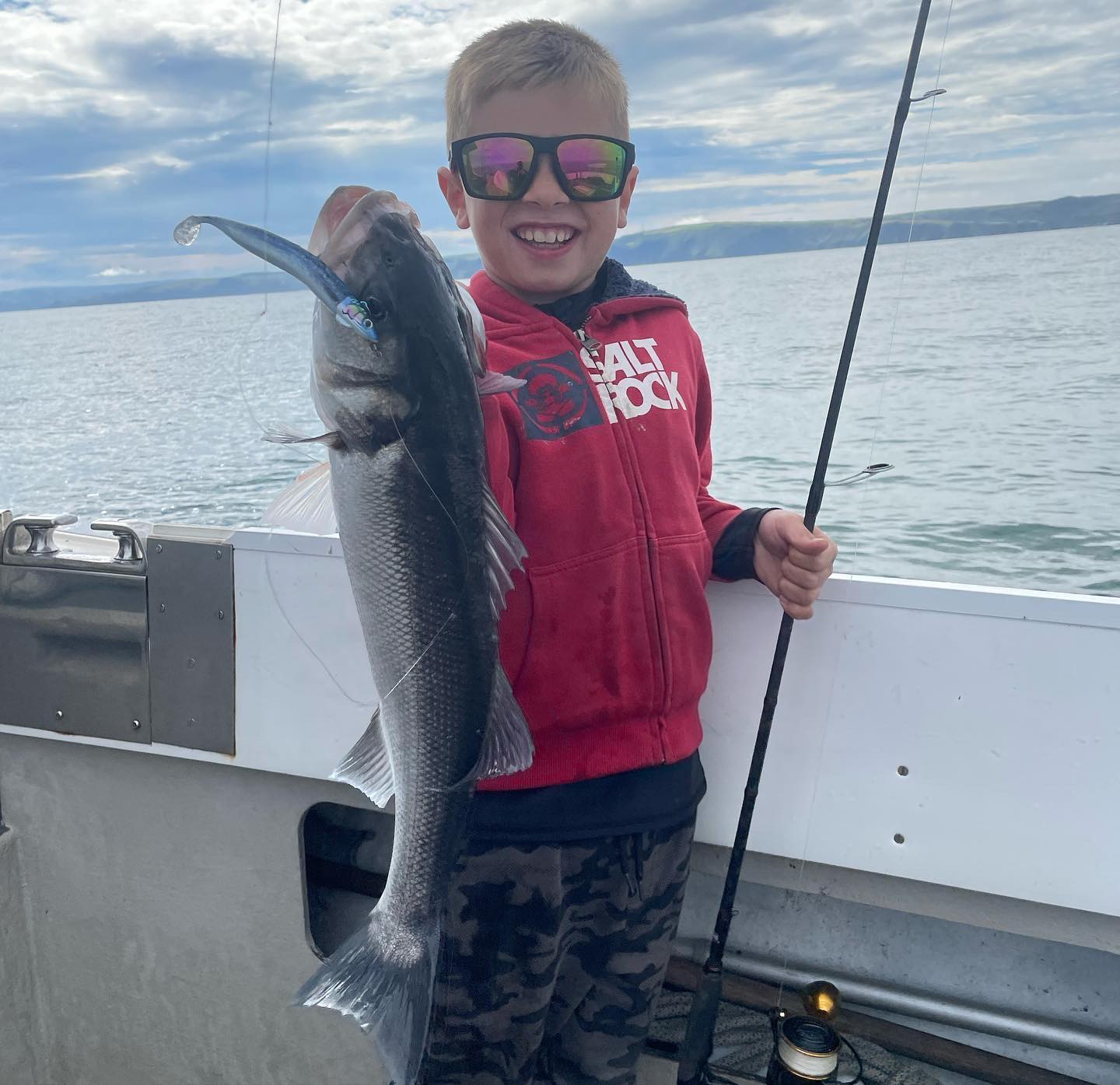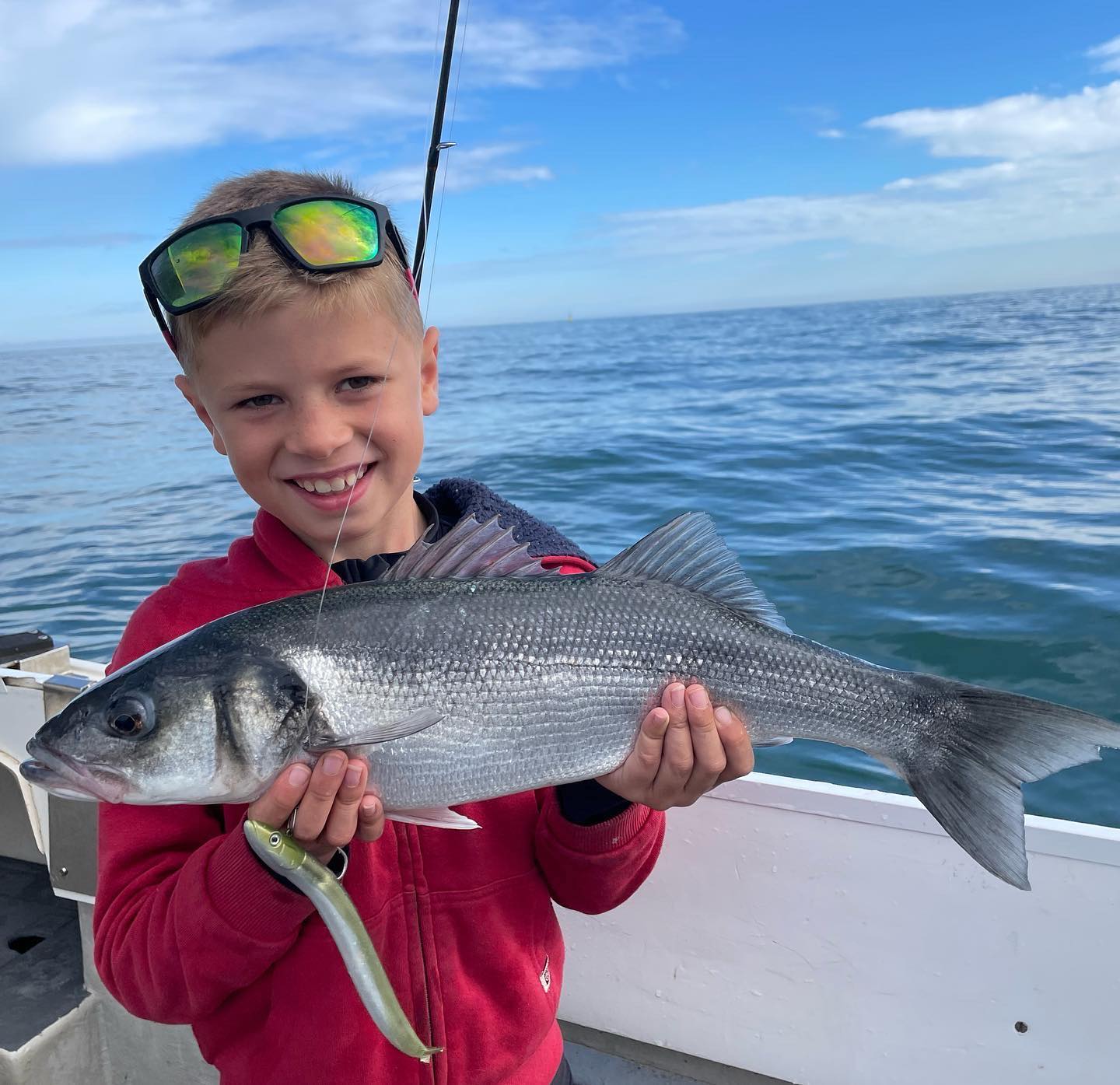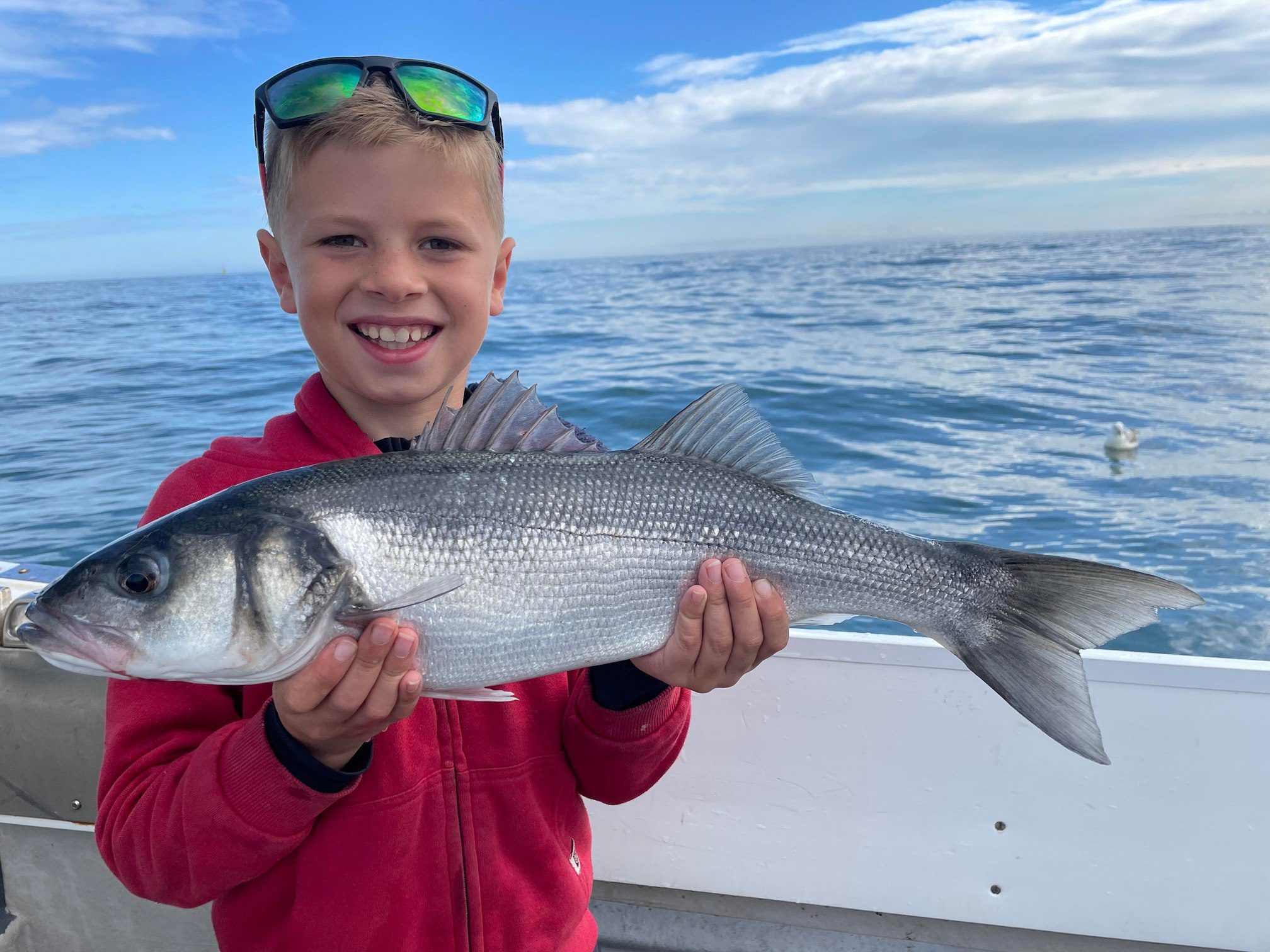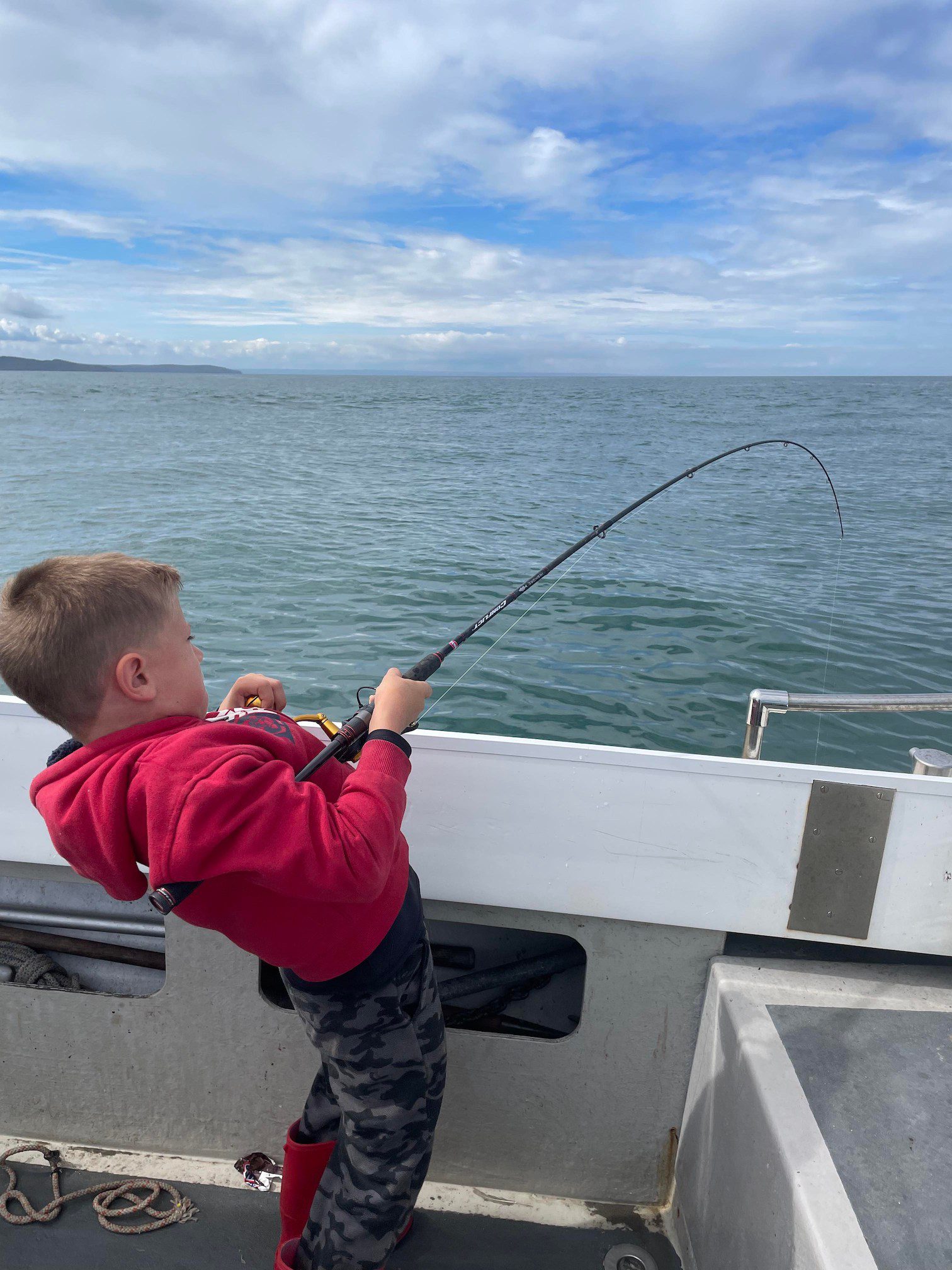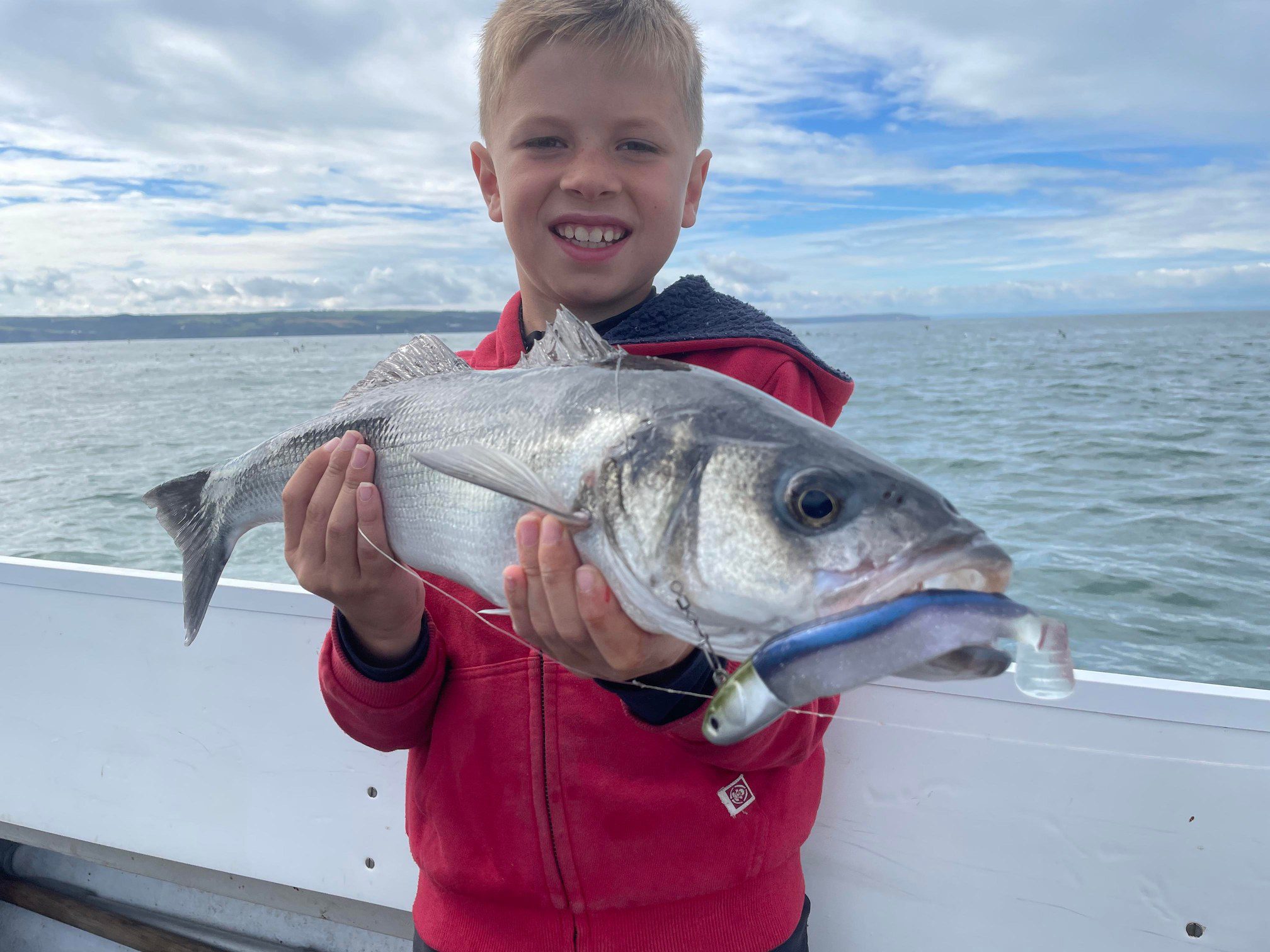 Combe Martin SAC Lure Fishing Competition
1st Daniel Welch three bass – 195cm
2nd  Solly Welch three bass  158cm.
3rd James Corner – 2 bass 122cm