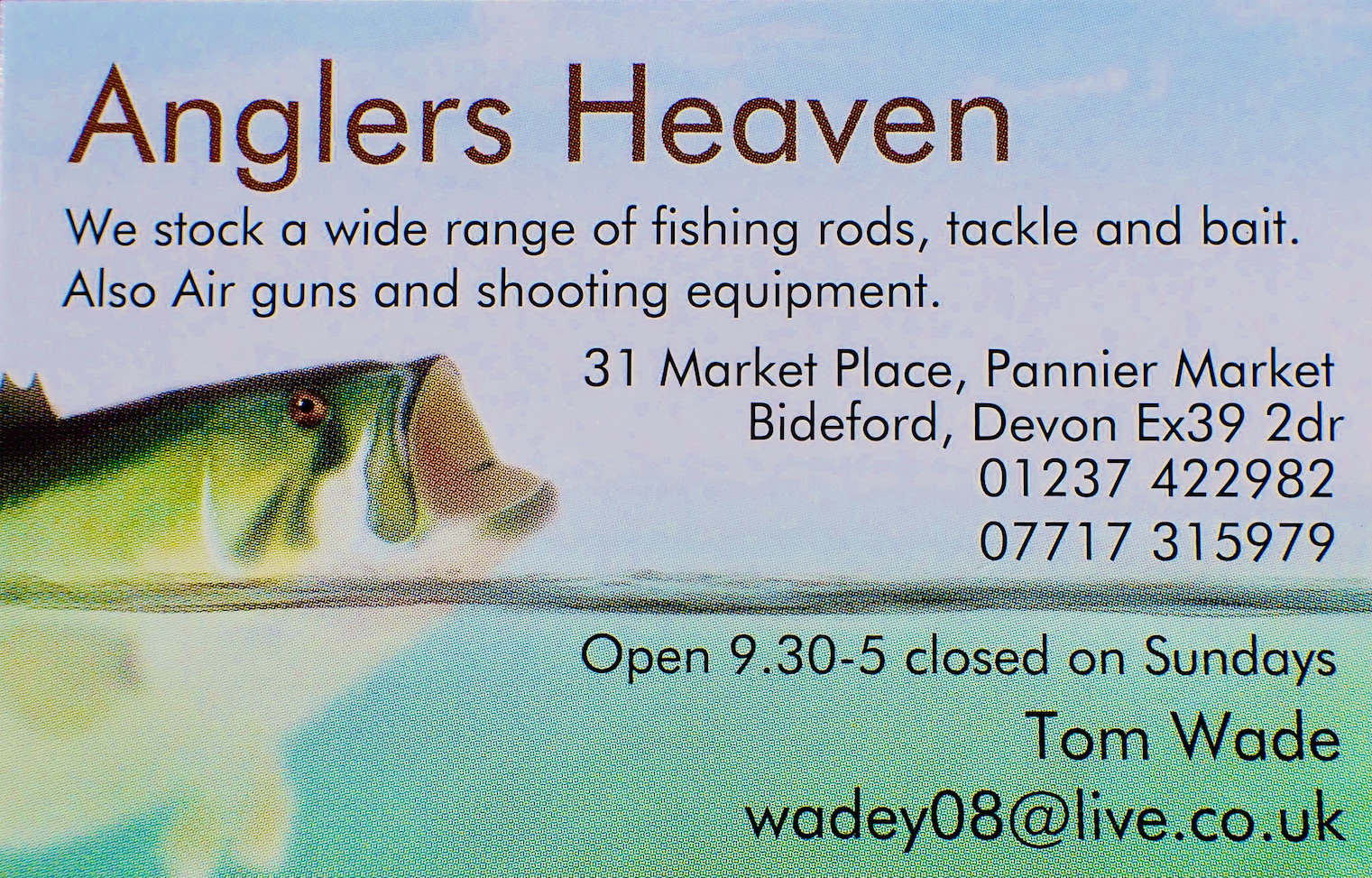 Bideford and District Angling Club
Junior Event
Results:
1st Ted Blight 15lb 1/2oz
2nd Charles Heddon 13lb 15 1/2oz
3rd Brodie Allen 12lb 7 3/4oz
4th Leo Davies 10lb 13 3/4oz
5th Jake Seddon 8lb 8 1/4oz
6th Billy Butler 7lb 6 1/2 oz
7th Albi Clements 7lb 1 3/4oz
9th Imogen Babb 5lb 12 1/4oz
10th Kash Hawkins 5lb 9 1/4oz
11th Fletcher Hawkins 3lb 8 1/4oz
12th Lewis Hathaway 3lb 7 1/2oz
13th Rudyjames Nicholas 3lb 6 1/4oz
14th Maci Brambley 2lb 10 1/4oz
15th Isaiah Seddon 2lb 7 1/4oz
16th Willow Davies 2lb 1 3/4oz
17th Bailey Bramley 2lb 1 1/2oz
18th Archie Brooks 1lb 7 3/4oz
19th Taylor Charlton 1oz
Fantastic ,
19 young members have turned up to fish the second event of the year, George's lake has produced bumper
catches for our lads and lasses.
Really close results, Ted topped the field from peg 14
with a lovely net of carp all on the method feeder.
Charlie's second spot fell to paste on the pole off peg 12 , Brodie took 3rd on peg 1.
The weights were taken on an assortment of techniques and all around the lake.
Everyone went home with a prize, a suntan and l hope, a smile.!!…
Many thanks to the senior helpers and to the sponsors for our prize table.