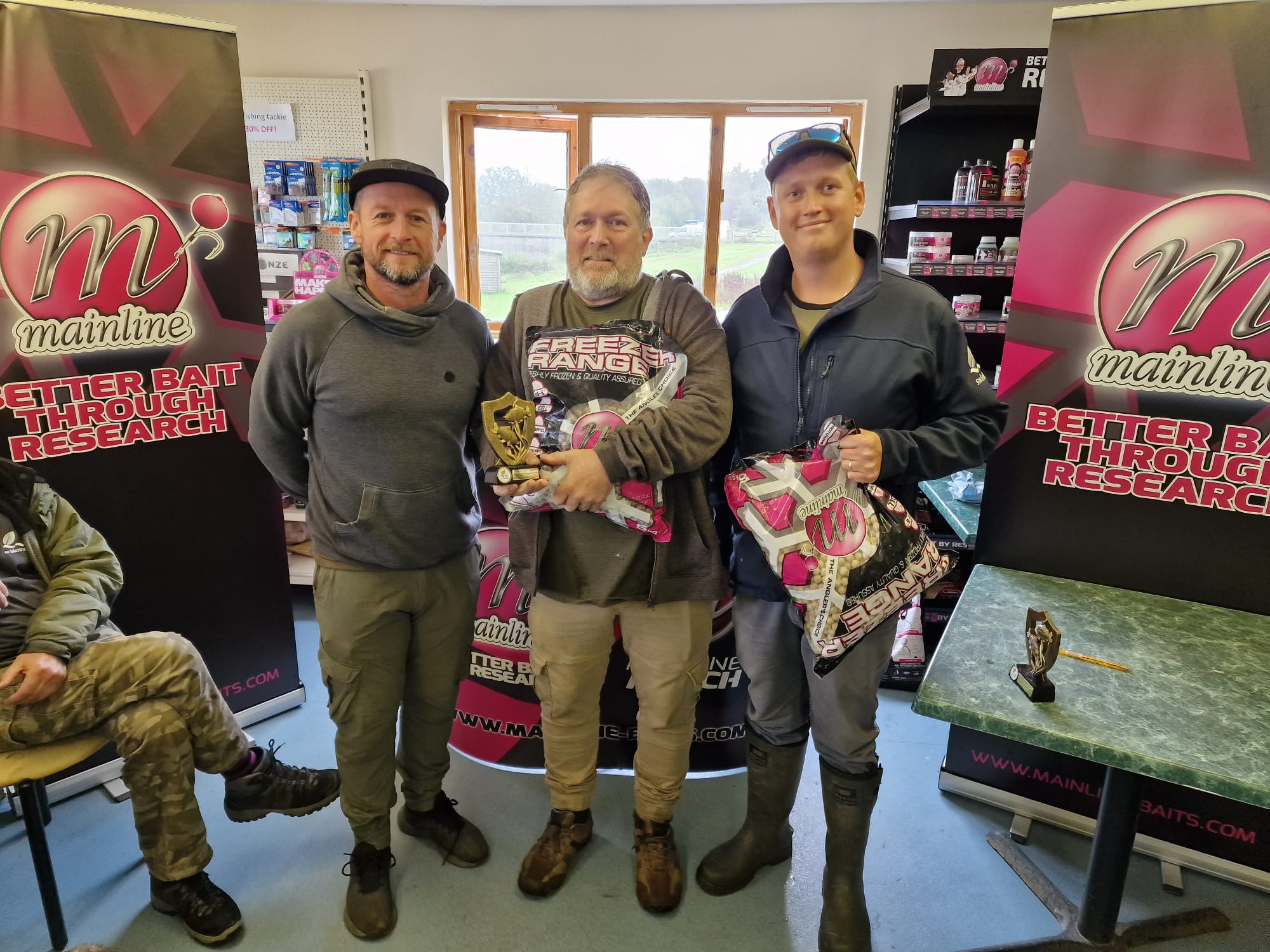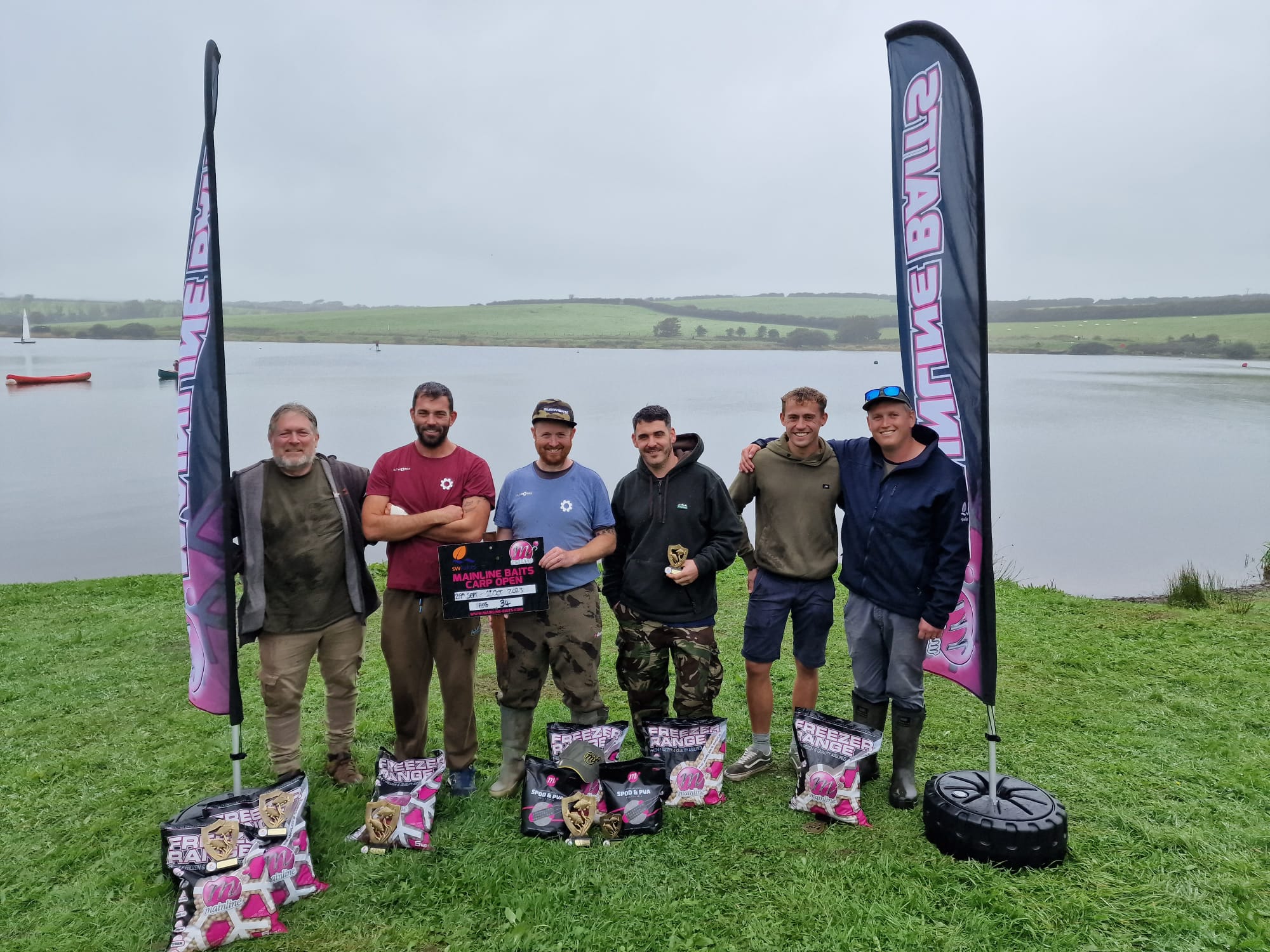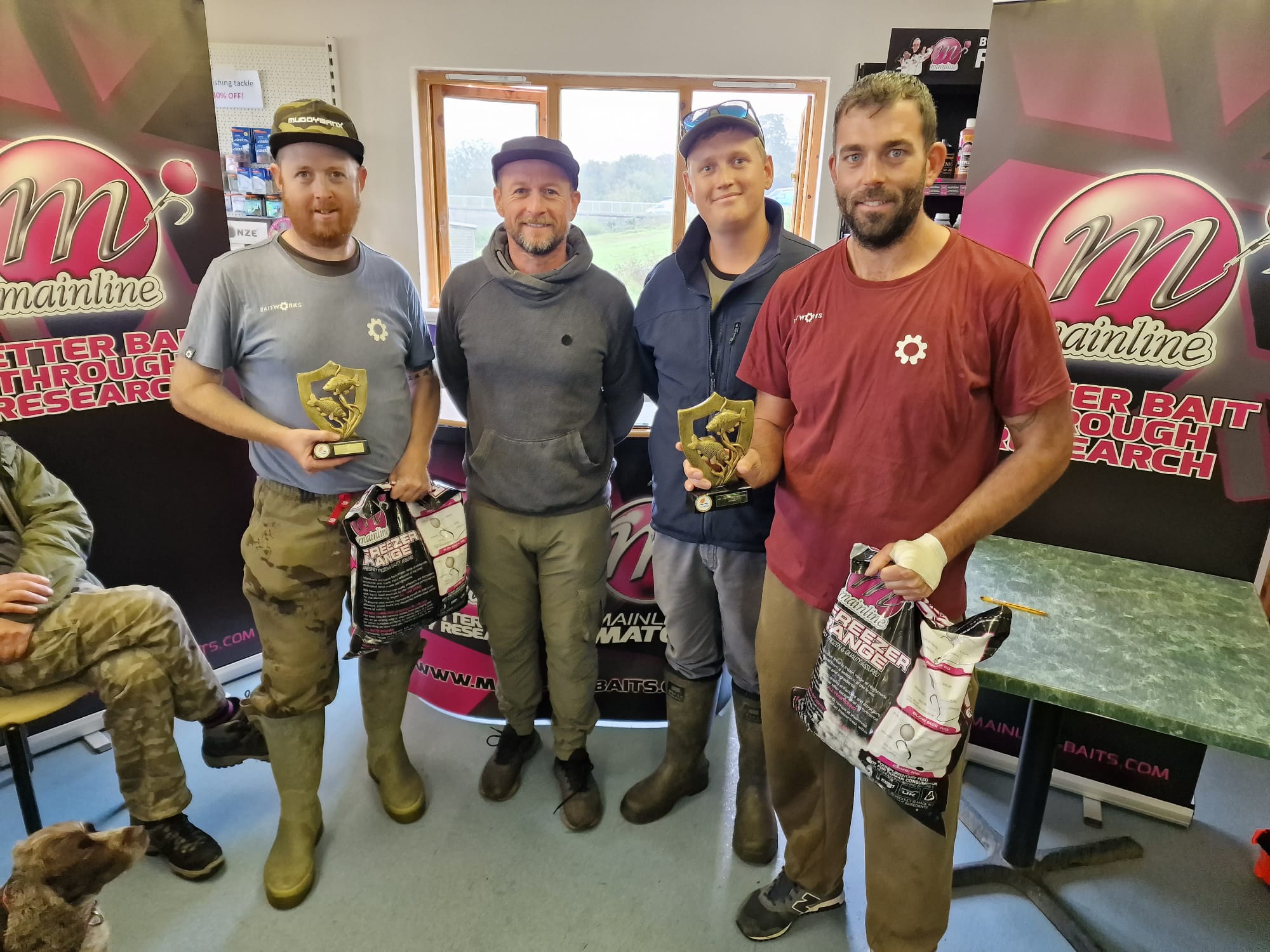 Its all over and what a mornings fishing at the climax of South West lakes Mainline Baits Pairs Competition. it was in peg 34 for Mike Toms and Aaron Rundle, starting the morning down in 6th place. Two runs this morning changed everything with a 20lb 1oz mirror and a 18lb 3oz common, shooting them up to the top place with 52lb 11oz. They take home the £2000 first prize.
Stefan Dziadulewicz in peg 30 fished incredibly well on his own coming second with 40lb 04oz. He takes £1000 prize money for his efforts.
Rich Harman and Richie Eaton in peg 28 hold on to 3rd place with 38lb 13oz to bag the £500 prize.
Section winners were:
Section One – Nige Woods and Rich Ford
Section 2 – Matt Pepperell and Chris Hudson
Section 3- Chis Budd and Chris Wadge
Section 4 – Nick Harvey and Stuart Rann
A massive Thank you to Mainline Baits for sponsoring the event, all the bailiffs and volunteers for helping with the marshalling, cafe for food and everyone that took part.
We will announce dates for next year so keep your eyes peeled for the announcements.
That's it now for this years South West Lakes Trust Mainline pairs competition. We look forward to welcoming you next year.