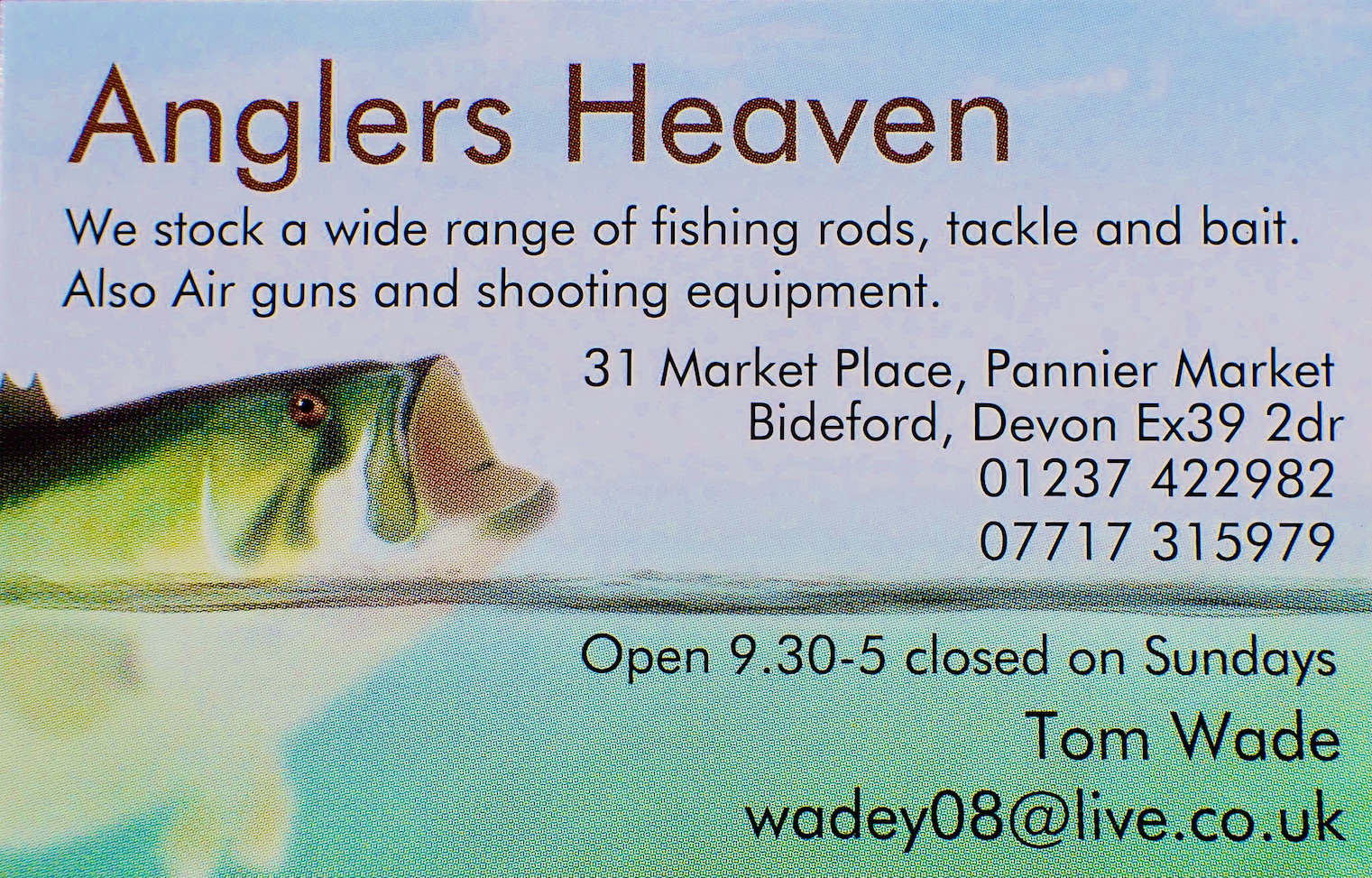 Bideford and District Angling Club
October coarse section monthly competition.
Results:
1st Kevin Shears 39lb 4oz
2nd Stephen Sheller 32lb 14oz
3rd Martin Turner 31lb 3oz
4th Stefan Clarke 29lb 3oz
5th Les Polden 28lb 10oz
15 members fished.
A number of our regular match anglers were unable to attend this month's match. This allowed us to use only the deeper pegs ,this ensured one of the closest competitions of the season.
Kevin has fished a great match, putting almost 17 pounds of quality silver fish in one net, added to the some carp for a clear victory.
He has fished a short pole with corn and maggots over 4mm pellets on peg 14 .
Peg 12 ,saw Stephen land mainly carp on paste for 2nd prize.
Martin has fafted around on pole,feeder and waggler for third spot on peg 15.
Kevin moves up one place into second spot in the league.