The Bristol Channel Federation of Sea Anglers was founded in 1961 and was for many years a very successful organisation with a loyal following from member clubs throughout the Bristol Channel. The federation was perhaps at its peak during the 1980's when several hundred anglers would attend the annual awards ceremony to collect prestigious awards. I remember these events with great fondness and was proud to be presented with several awards myself along with other members of the CMSAC.
Sadly recent years have not been good for federation with membership declining for numerous reasons. The hard working but ageing committee have soldiered on for the past few seasons but without up and coming young blood it became clear that the federation was ailing. As fish recorder for Combe Martin Sea Angling Club I have registered many fish with their retiring fish recorder Keith Reed who has a vast wealth of knowledge regarding the fish of the Bristol Channel. Keith has maintained a remarkable degree of enthusiasm throughout his fifty years of service. I will miss our monthly chats.
The COVID- 19 outbreak has perhaps been the final nail in the federations coffin. See letter below from the federation.
The Angling Trust now the most important organisation representing anglers and I would urge all clubs to join up.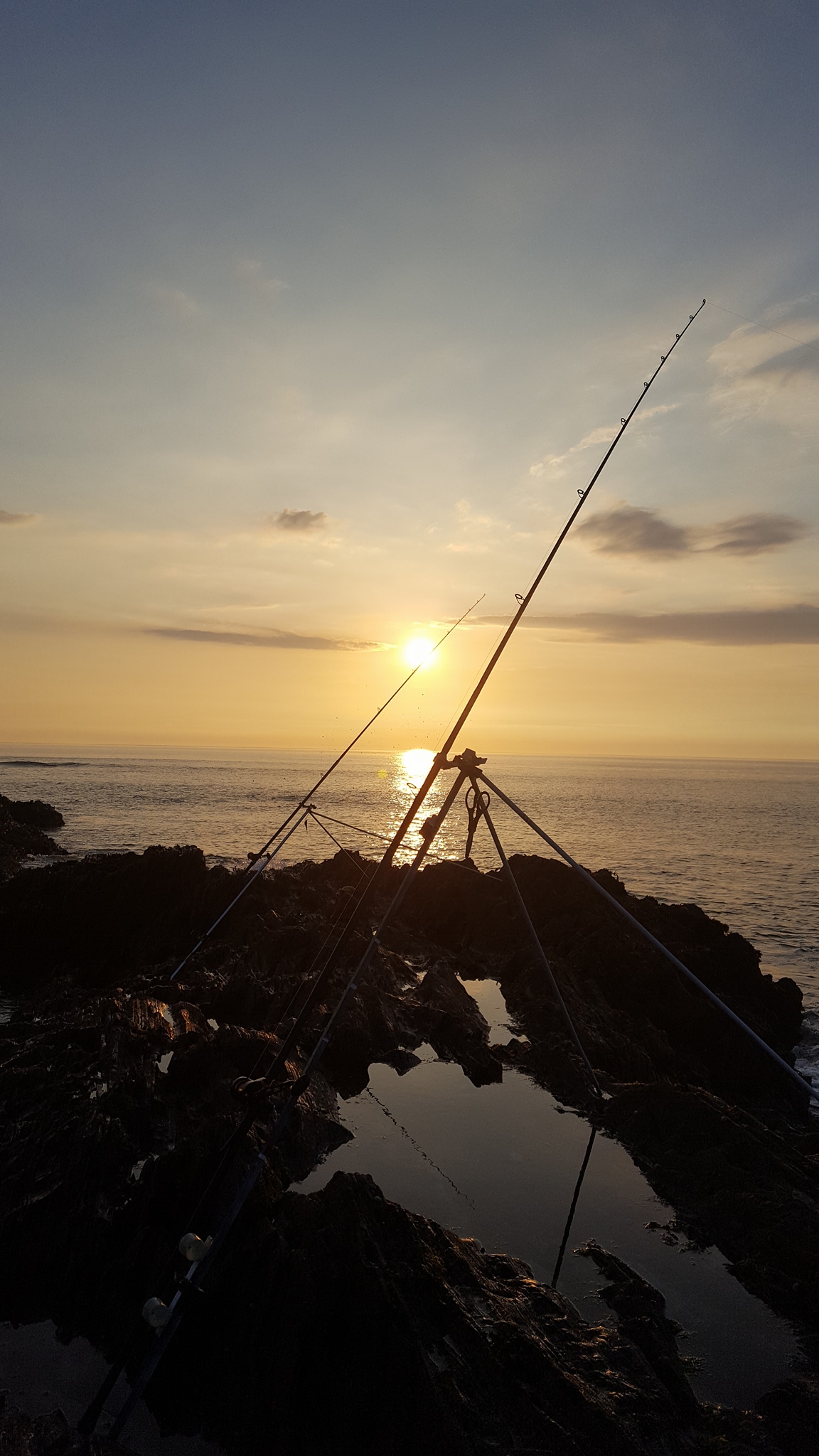 October 2020
To  All BCFSA Affiliated Clubs.
Earlier this year we sent out a letter from our President John May, to all Member Clubs asking for help to manage the Federations business. Unfortunately, despite the fact that all the Federation events have had very good support on the day there have been no volunteers to fill the vacant Committee positions.
As you all should be aware Keith Reed the Federation's Fish Recorder gave notice to retire at the end of the year. Keith joined the Federation in 1965 as a Delegate and took up the position of Fish Recorder in 1971. That will be fifty years' service, with all the history that goes with it. We think Keith deserves a well-earned rest for all the hard work he has put in over the years.
Our Shore Secretary James Redman has unexpectedly had to stand down due to serious health issues. In the short period James was in this position he has put in 100%. Introducing a new format for the 4 Man Team event and had plans to make the Shore events more interesting and enjoyable.
Unfortunately, this currently just leaves four Committee Members and from January 2021 there will only be 3 (3 from 3 Clubs out of 22) and this is not enough.
This year we have been forced to cancel all of this year's Boat Competitions due to the ramifications of the Covid crisis and are unable to make any bookings for next year due to the ongoing uncertainties. The effects of Lockdowns, Social Distancing & Shielding have particularly affected the Team Events.
The Shore Team & Open events have also been cancelled for this year and there are no plans for next year due to the same Covid restriction uncertainties & compounded by no longer having a Shore Secretary.
The Handbook is also not being produced for next year. This is due in part to the Covid restrictions & lack of manpower but also to the uncertainty of how many Clubs, Tackle Shops & even Charted Boats will survive during these trying times.
Normally in these unprecedented circumstances an Extraordinary General Meeting (EGM) would be called. But the ongoing Covid situation denies this. Even the Annual General Meeting (AGM) will probably not be able to take place.
We have discussed at some length & decided that we have no alternative but to suspend all Federation activities from the end of this financial year (30th November). If, as it seems a distinct possibility the situation remains as it is after a twelve month period, then the Federation will formally have to close down completely, unless any suitable ideas are put forward during this time.
The Specimen Fish Awards have continued throughout and will continue to do so until the end of November (claims to be with the Fish Recorder by the 30th December, to allow the Certificates to be sent out). Any Claims for December & subsequent months will depend on whether we have a Fish Recorder or not.
All applicable awards, certificates & badges for this season will be honoured.
There will not be a renewal fee due for 2021 (normally due by the end of the year). Your Membership will automatically be rolled over. However as a consequence the Federation Insurance which is due in February 2021 will NOT be renewed.
The Committee.