Stormy weather that stirs up the water is not ideal for the lure angler but is often a blessing for the bait fisher. Fishing as the storm abates is often productive with big odour oozing baits fished on big hooks likely to attract a specimen bass. Distance is not an issue with fish often found right in close feasting on food dislodged by the surging waters.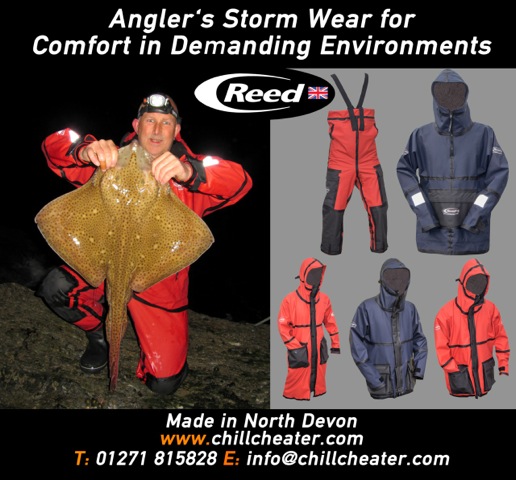 Safety is obviously paramount during rough conditions and marks must be chosen with care. Always look for somewhere with a degree of shelter and never fish where there is no chance of safely landing the fish you hook. Study the tide, weather charts and google maps. Wear a life jacket, do not fish alone and allow a sensible margin of error between you and the sea. Don't linger as the tide pushes in. Use strong tackle to ensure you can bully a big fish into the net. Take a long handled landing net to allow netting without getting too close to the water.
(Below) Rob Scoines tempted this beautiful silver flanked bass from a North Devon rock mark using launce.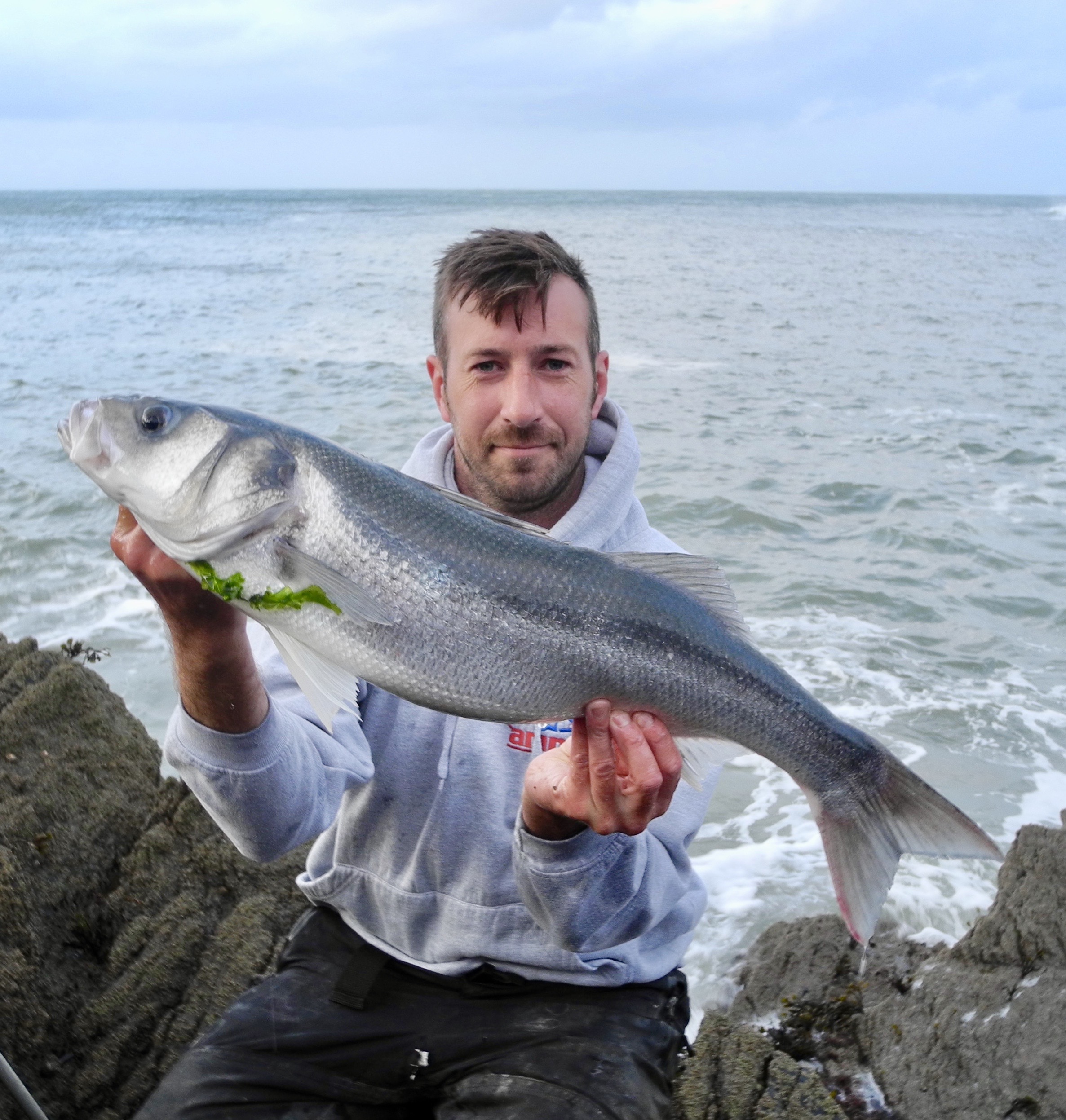 (Below) Rob is about to release his prize back. If you want to keep a bass fish of 4lb to 5lb make great eating bigger fish are best returned alive after a quick picture.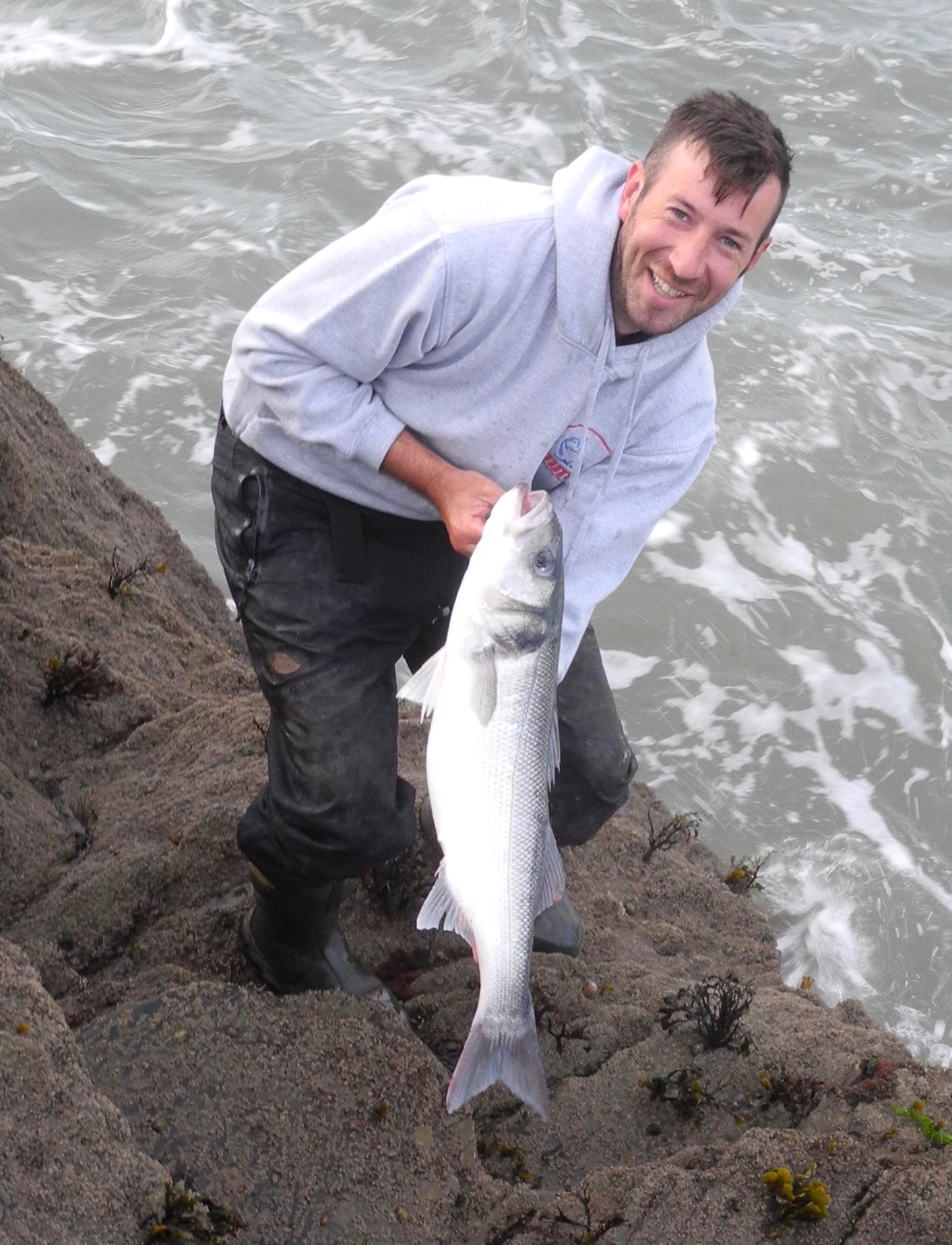 (Below) Paul Saunders tempted this bass during a stormy session at Ilfracombe.