Exe Valley Fishery is fishing well in this mild December weather with catch and release options ensuring anglers get the opportunity to enjoy superb value. Throughout the year the trout can be tempted using small immitative patterns the fact that the trout are sometimes slightly more discerning could well be because of tne catch and release policy. One of the joys of these small still waters is that they allow anglers of all ages to enjoy time beside the water as in the case of 81 year old Jim Hattin pictured further diown the page.
WINTER PERMIT OFFER – Buy 4 permits and have your 5th outing on Exe valley!
Don't forget our Winter Permit Offer starts on the 27th December 2018
We are pleased to be able to announce a Winter Fishing Permit Offer *(subject to T&Cs) to those of you who would like to support the fishery when the fishing is great … but the weather isn't the most pleasant!
From Thursday 27th December 2018 to Sunday 31st March 2019 inclusive BUY 4 PERMITS & GET THE 5th PERMIT – FREE!!! You are free to choose whatever 5th permit you like … the deal is you must visit and pay for 4 full price permits within the allotted time published above, that's it!
* Terms & Conditions 1) Pre-paid gift voucher permits DO NOT qualify for this offer. 2) All permits MUST be completed in full to register as a visit. 3) Return slips MUST be completed at the end of each session to register as a visit. 4) A permit purchased and not matched to a return slip will not be counted. 5) ONE FREE PERMIT of the anglers choice (C&R, 2, 3, 4 or 5 fish) will be issued after 4 full price visits subject to the T&Cs 6) The FREE permit will be valid for one visit only which must be taken by 30th April 2019 7) This offer can be enjoyed more than once between 27/12/18 & 31/03/19 – e.g. Fish 8 times and receive 2 FREE PERMITS 8) The FREE permit is non-transferable and has no cash value.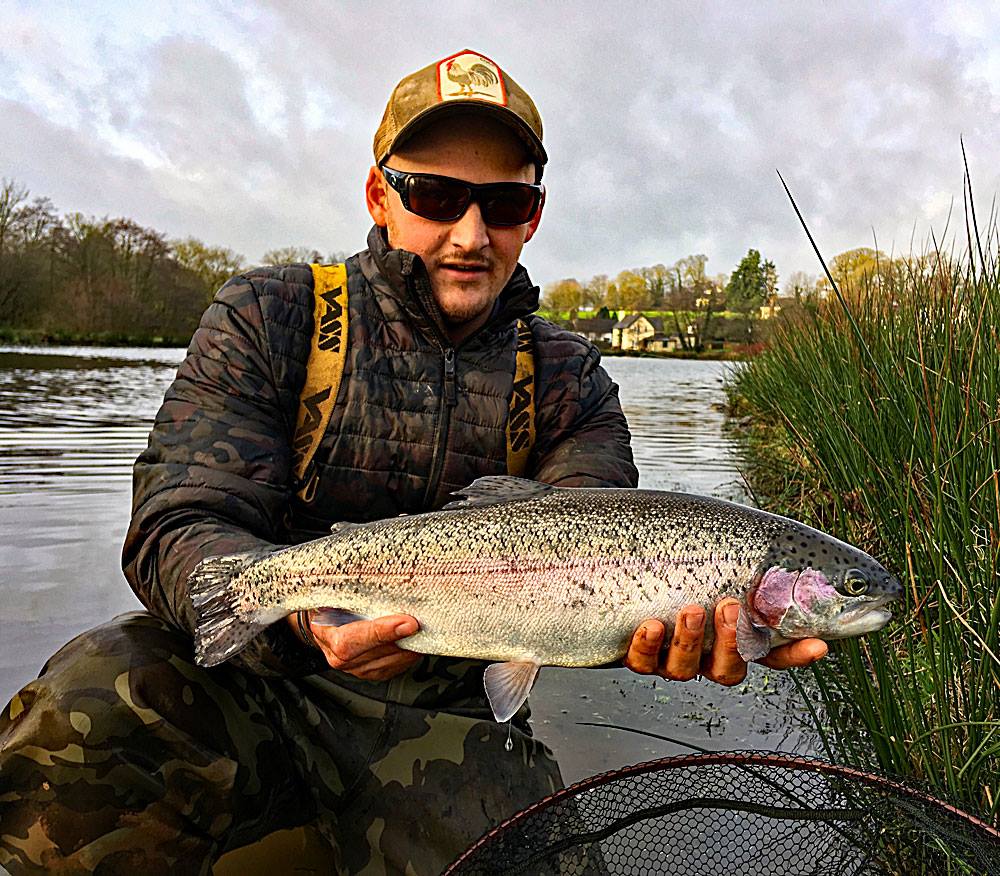 (Above) Blair Woodlland with a cracker taken on Saturday 22nd, December . He and his 3 mates caught and returned 40 fish between them including several on dries!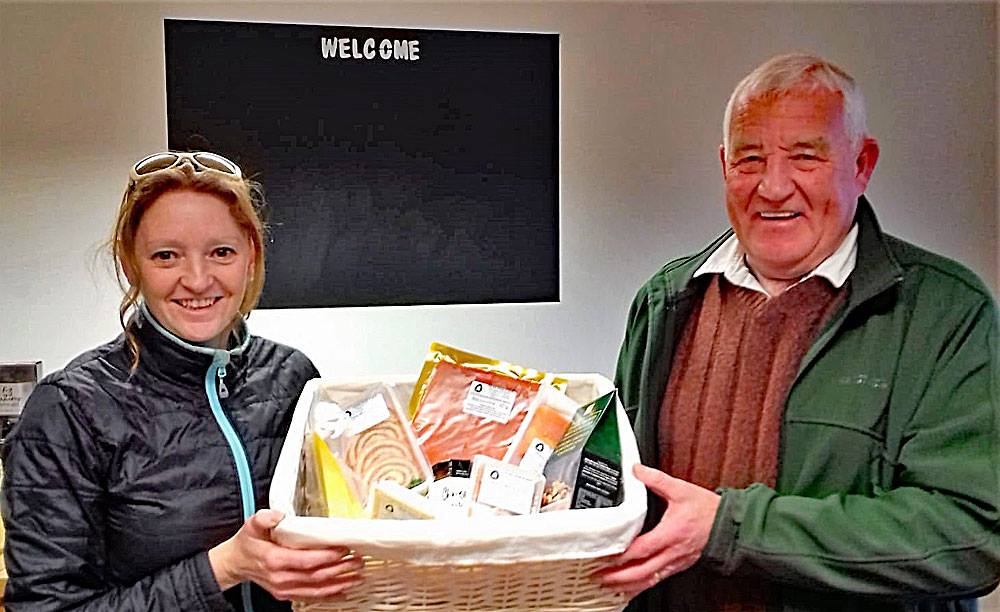 (Right)Steve Edmonds took part in our Christmas prize draw and was first out of the hat, having fished with the South Molton club a couple of weeks ago. He went home with a hamper worth £50. Well done Steve, we hope you enjoy!
(Below)  Eighty-one year old Jim Hatim  was undergoing surgery just last week and yet a few days later he was enjoying the mild December weather and looking very pleased with these three prime rainbows.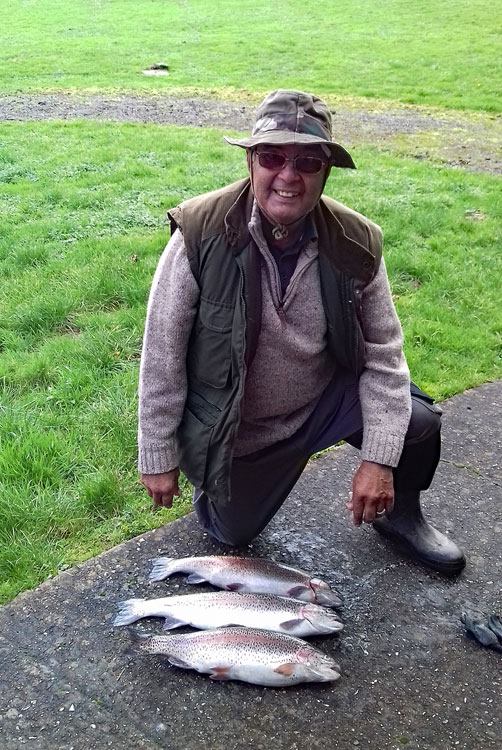 .