The first week of 2019 has been far from Ideal for carp angling with high pressure along with cold days and nights. Despite this anglers have caught some good carp from Stafford Moor a fishery that can be relied upon to keep producing a few results in even the worts conditions.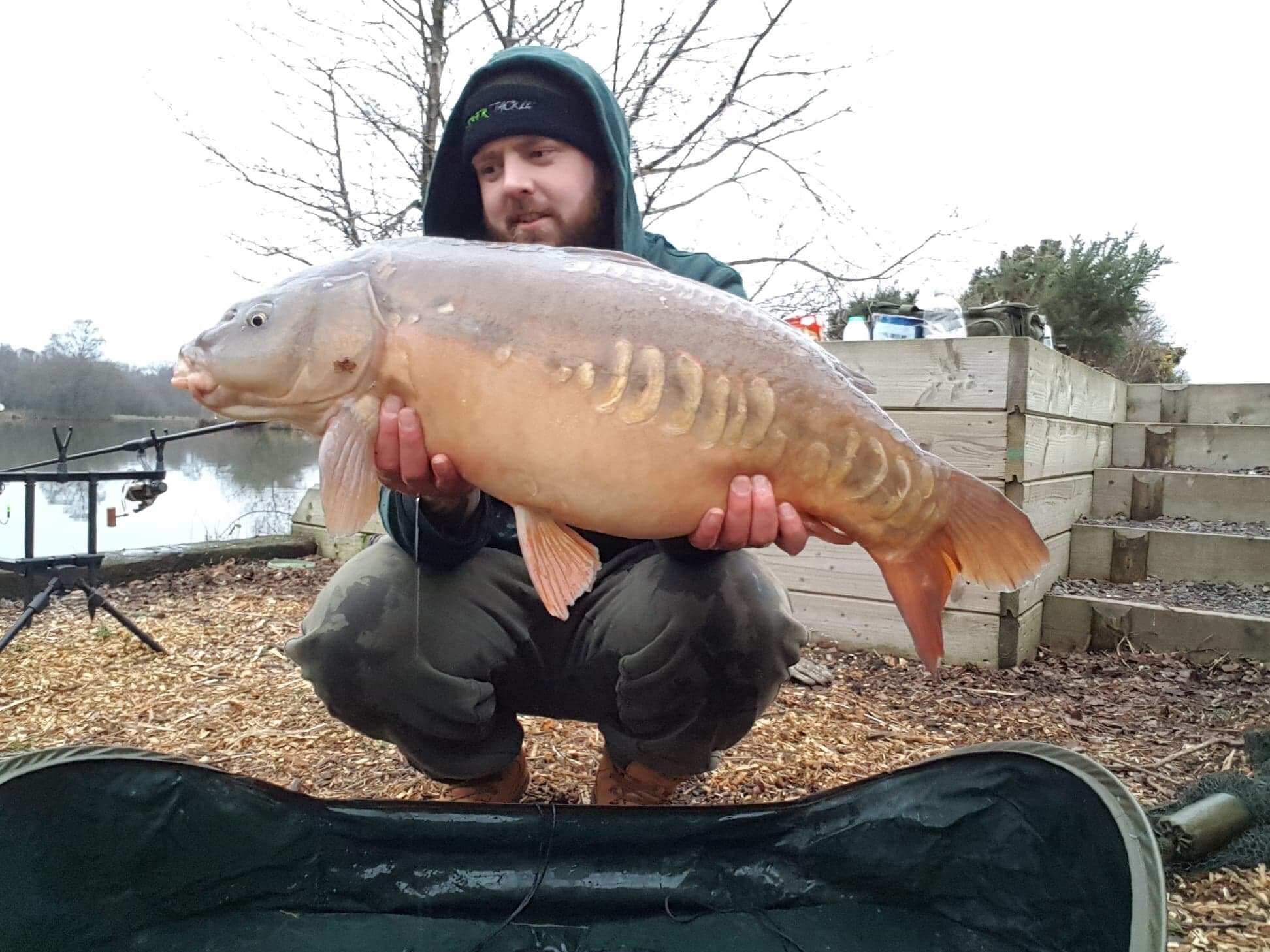 (Above)Andrew Levett  caught this mirror from swim 5 up on lodge lake caught on a Krill dumbbell topped with half a 10mm pink citrus.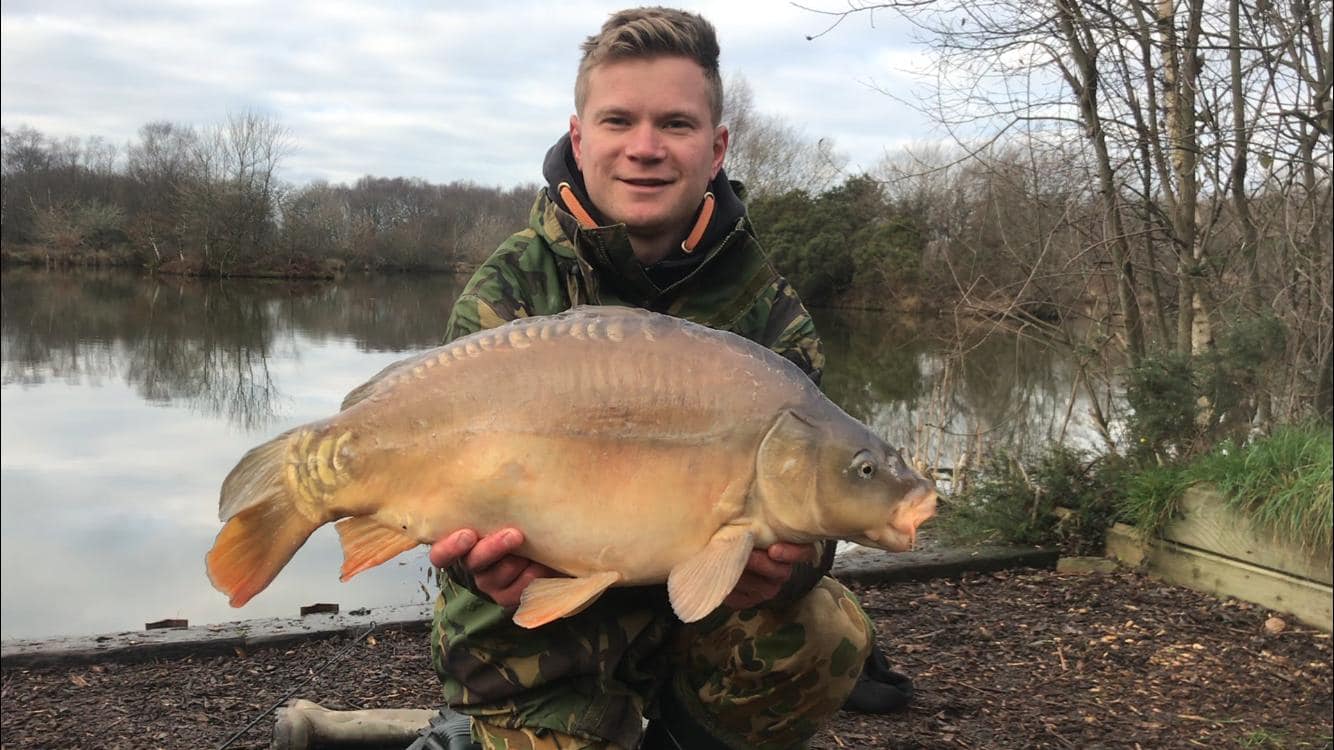 (Above) Ben Hopkins  fished up on swim 1 on lodge lake yesterday and had 3 fish out in 24 hrs all caught on pink homemake wafters.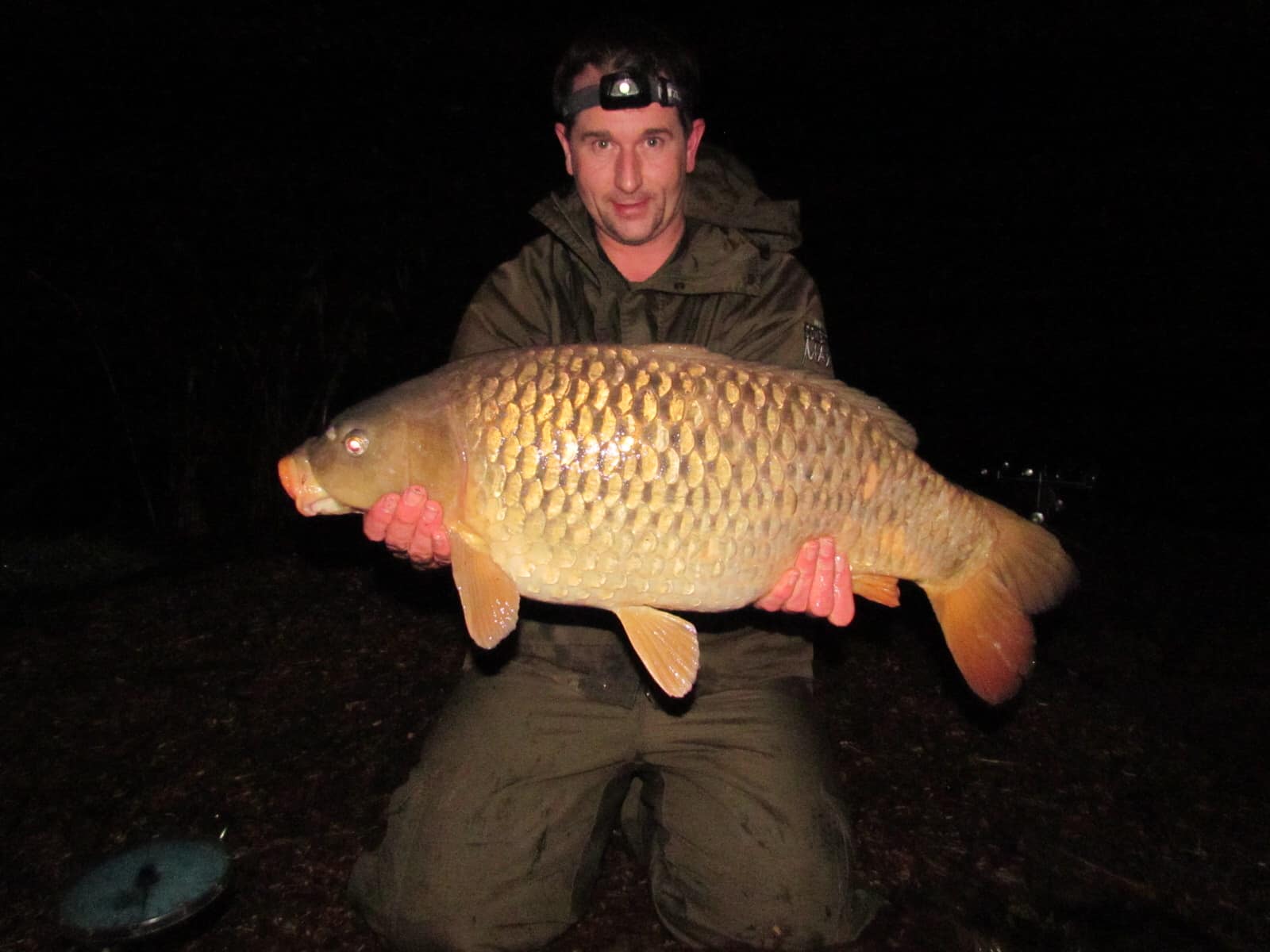 (Above)Ross Smith who was here with friends who fished on the summer hut swim on Beatties lake last week and and had 7 fish out between them.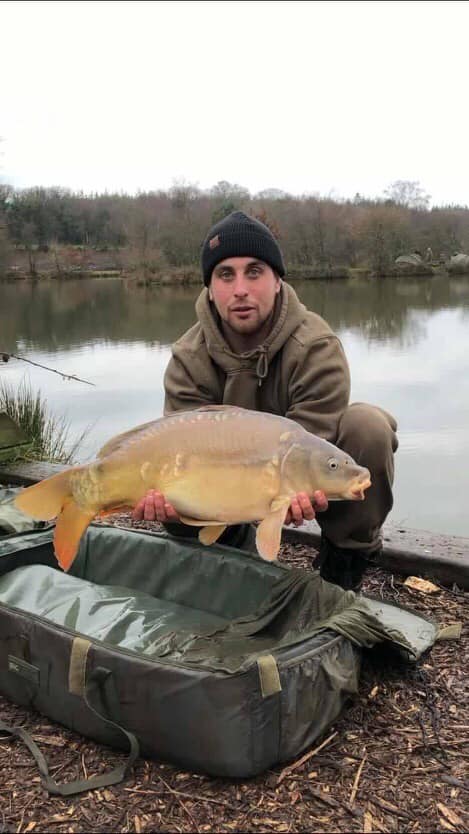 (Above) Louie Morgan – Russell  had 7 fish out in 24 hours up on swim 2 on lodge lake yesterday all caught on cell boilies topped with corn.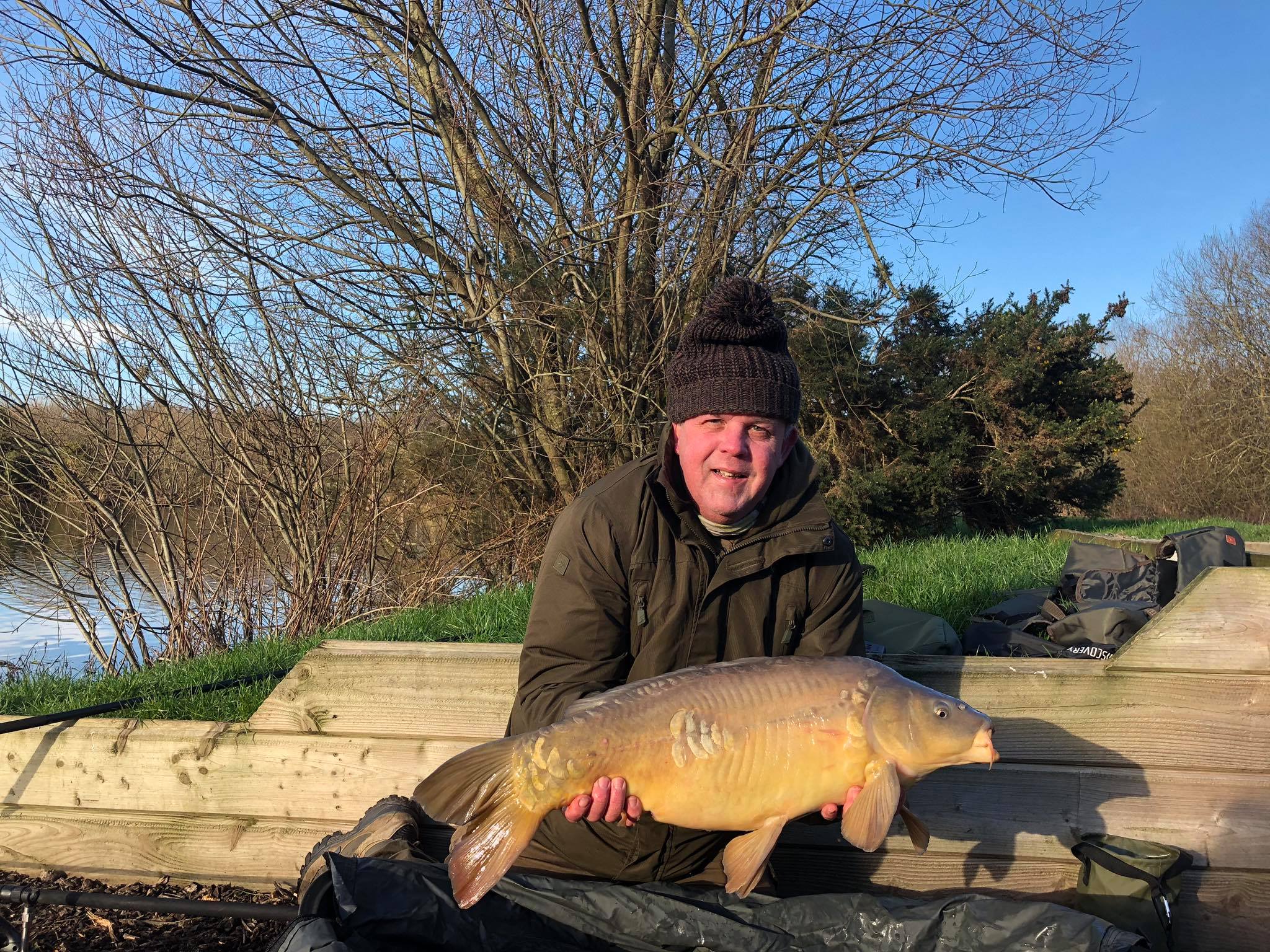 (Above)Graham Beer who fished on swim 2 on lodge lake , Graham had one fish out on a day session caught on Sticky Baits Krill boilies.
(Above) Sam Ward who fished here for the first time landing 2 fish out up to 20lb 8 oz from swim 6 on the dam wall up on lodge lake today on a day session caught on Sticky Baits Manilla boilies.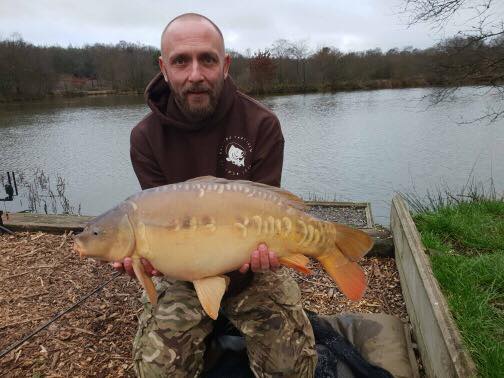 (Above) Graham McKenna who fished up on lodge lake and caught on Northen Bait Evolution Popup on a Hybrid Tackle spinner rig.