Stafford Moor has been producing plenty of carp despite the cool Spring weather.
Findley with his  uncle John Bailey and between them they banked nine carp to 24lb 8oz from Fraggle rock swim 8 up on lodge lake.
All fish were caught on Sticky baits Krill wafters.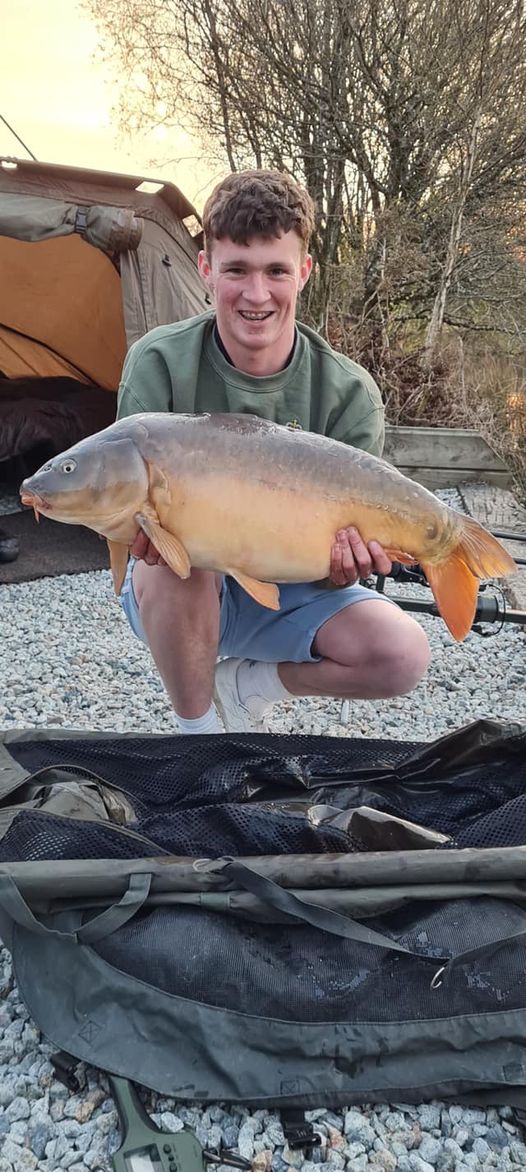 (Below) Ben Hopkins who was fishing on the inlet swim on Beatties lake and had 15 fish out up to 30lb (common ) all fish were caught on home made boilies.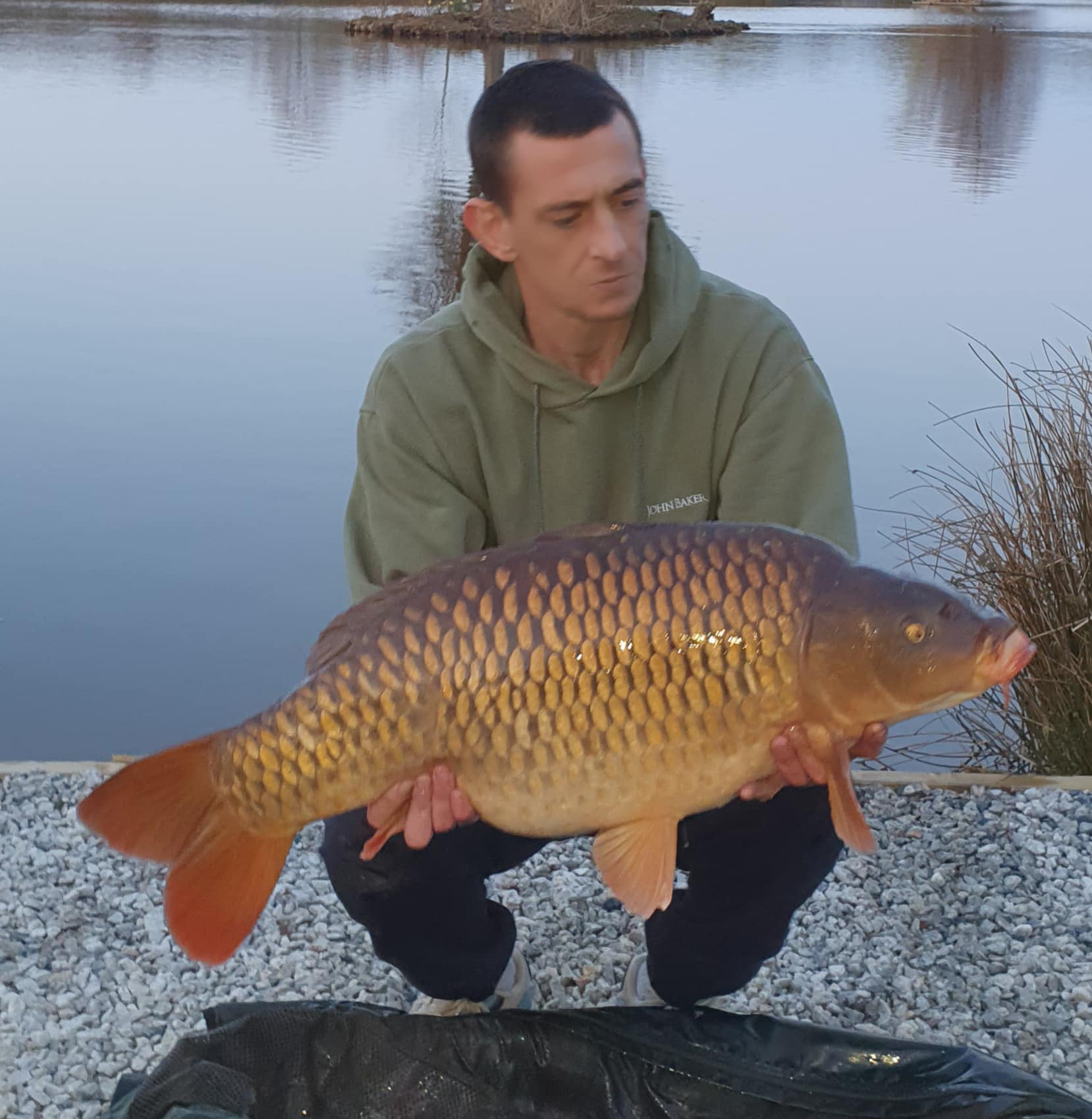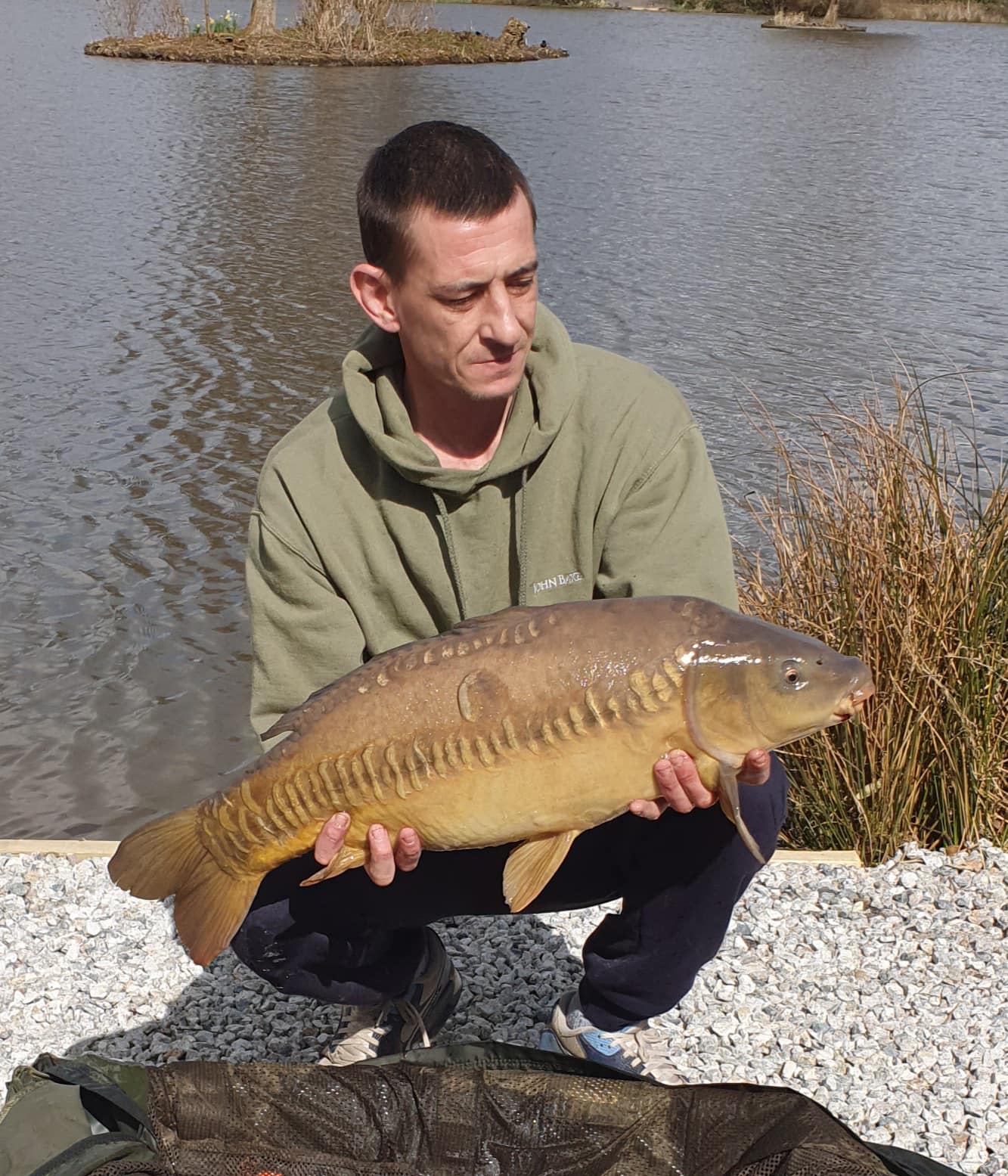 (Below)Matt Dryer (Brixham bait and Tackle) had 9 fish from swim 1 on the dam wall on Beatties lake up to 27lb 8oz. All fish were caught on CC Moore live system boilies.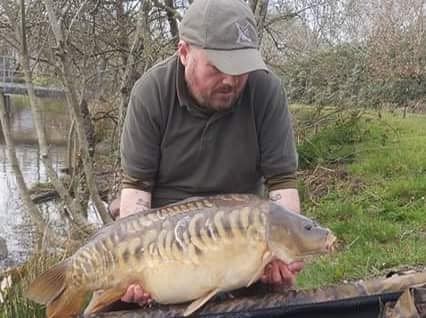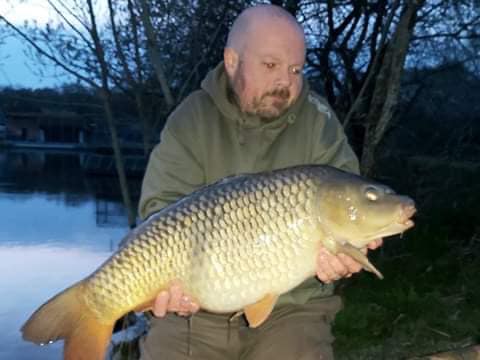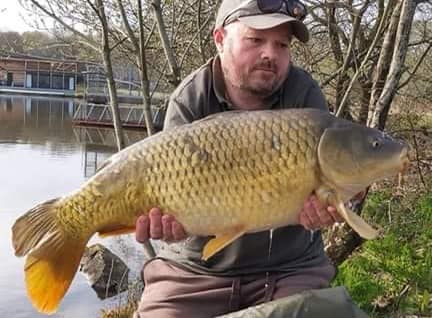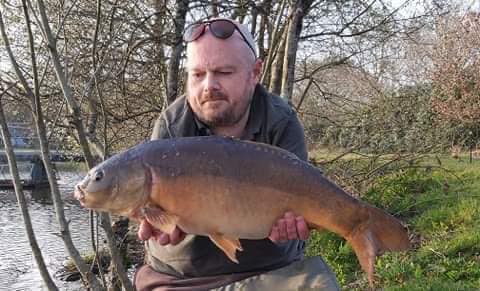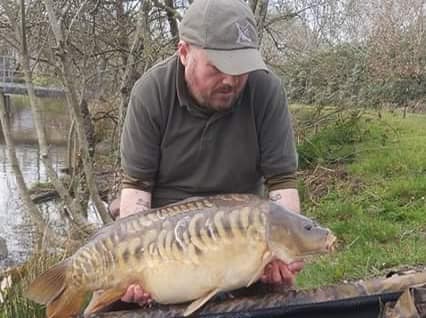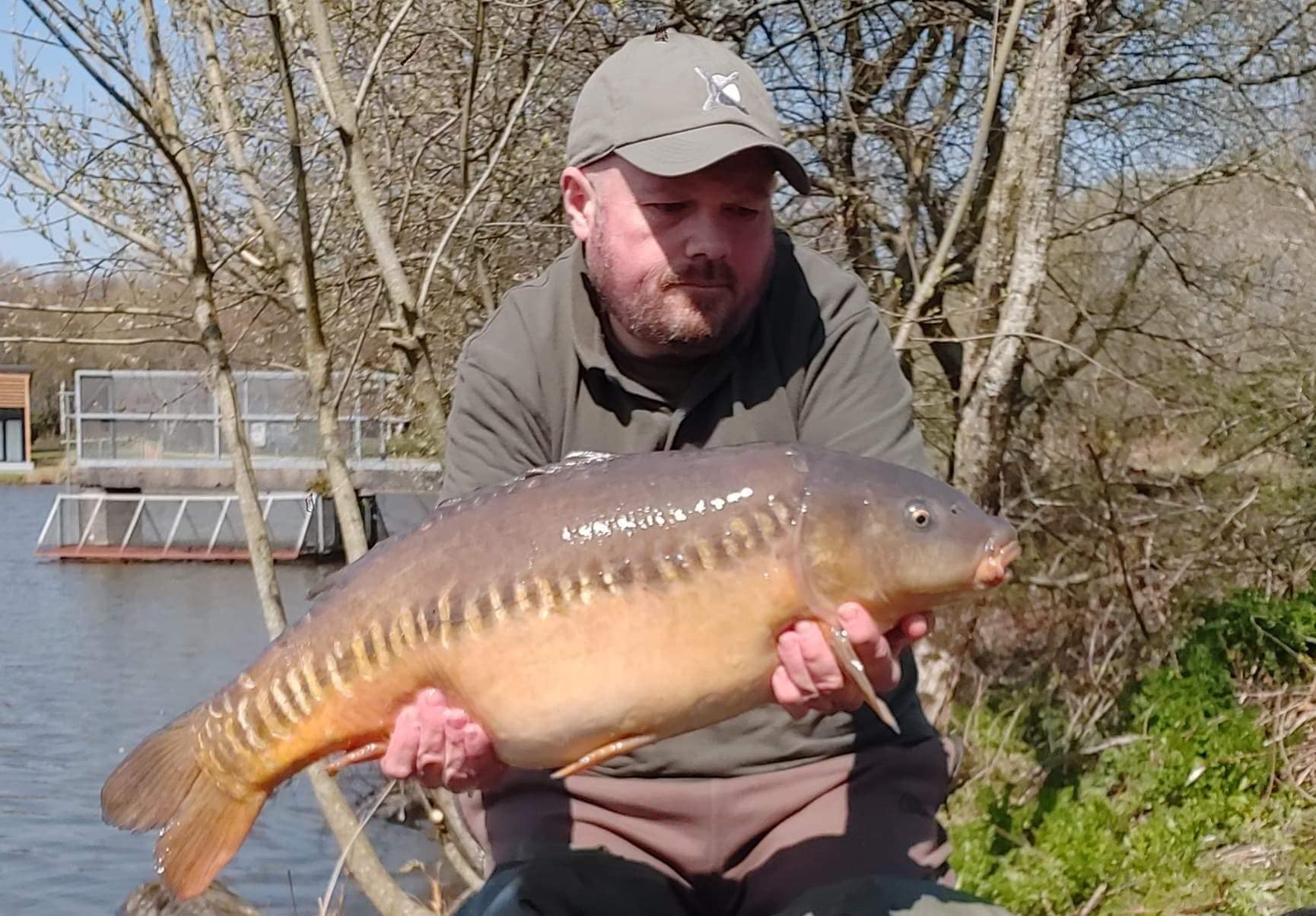 (Below)Harvey Chamberlain who stayed with us in Silver birch specimen lodge on Beatties lake with Ebony who are now engaged !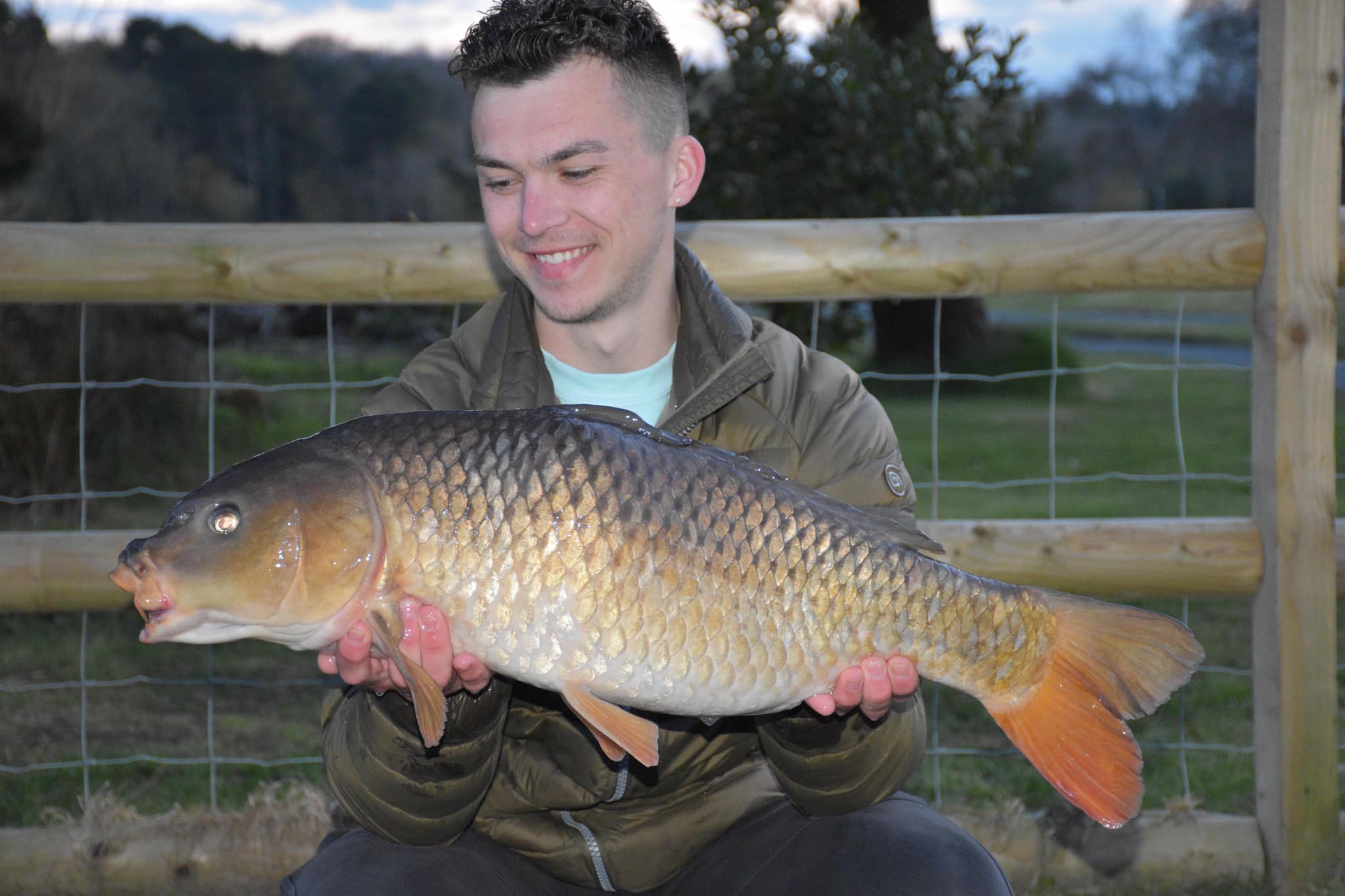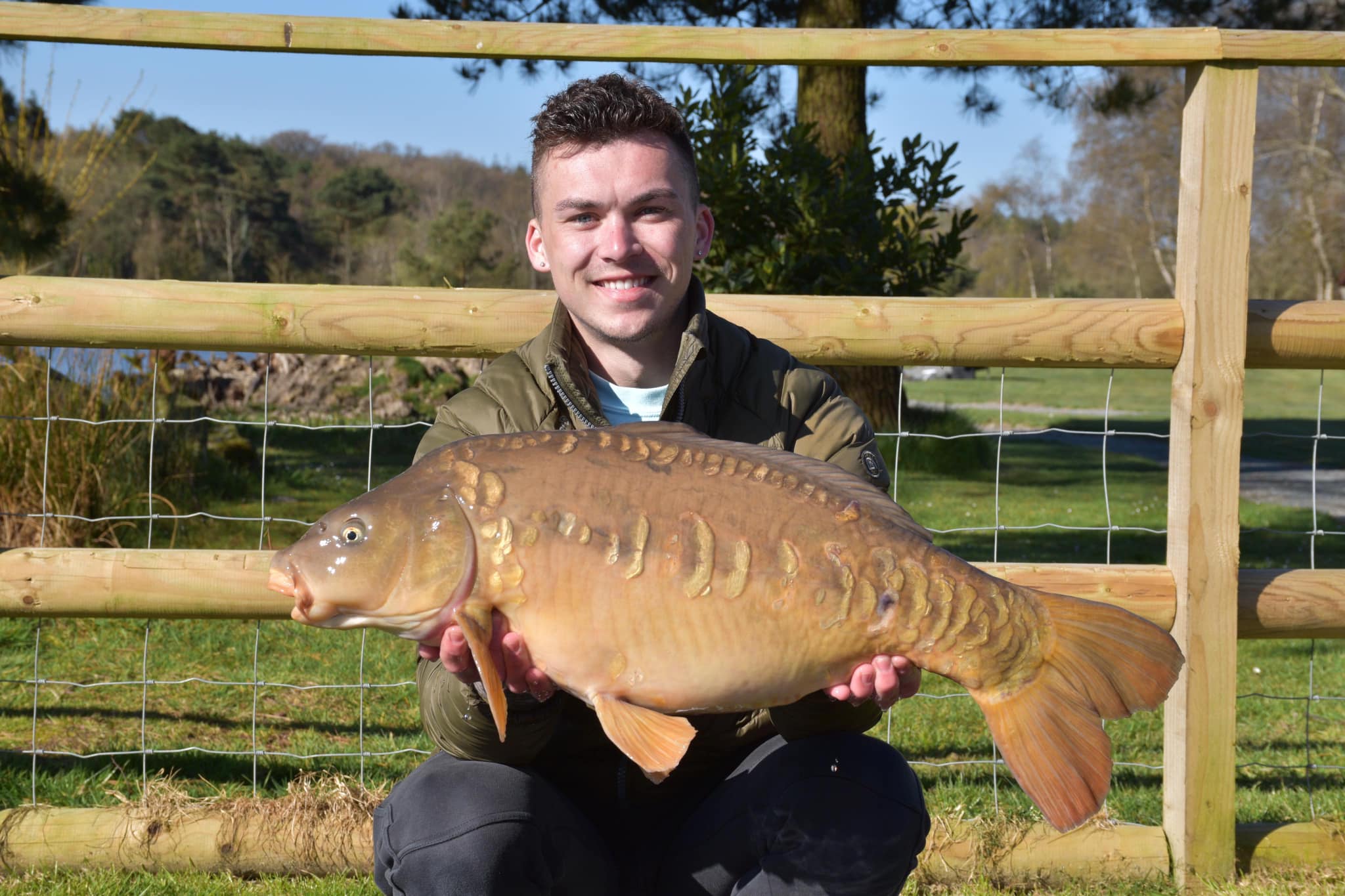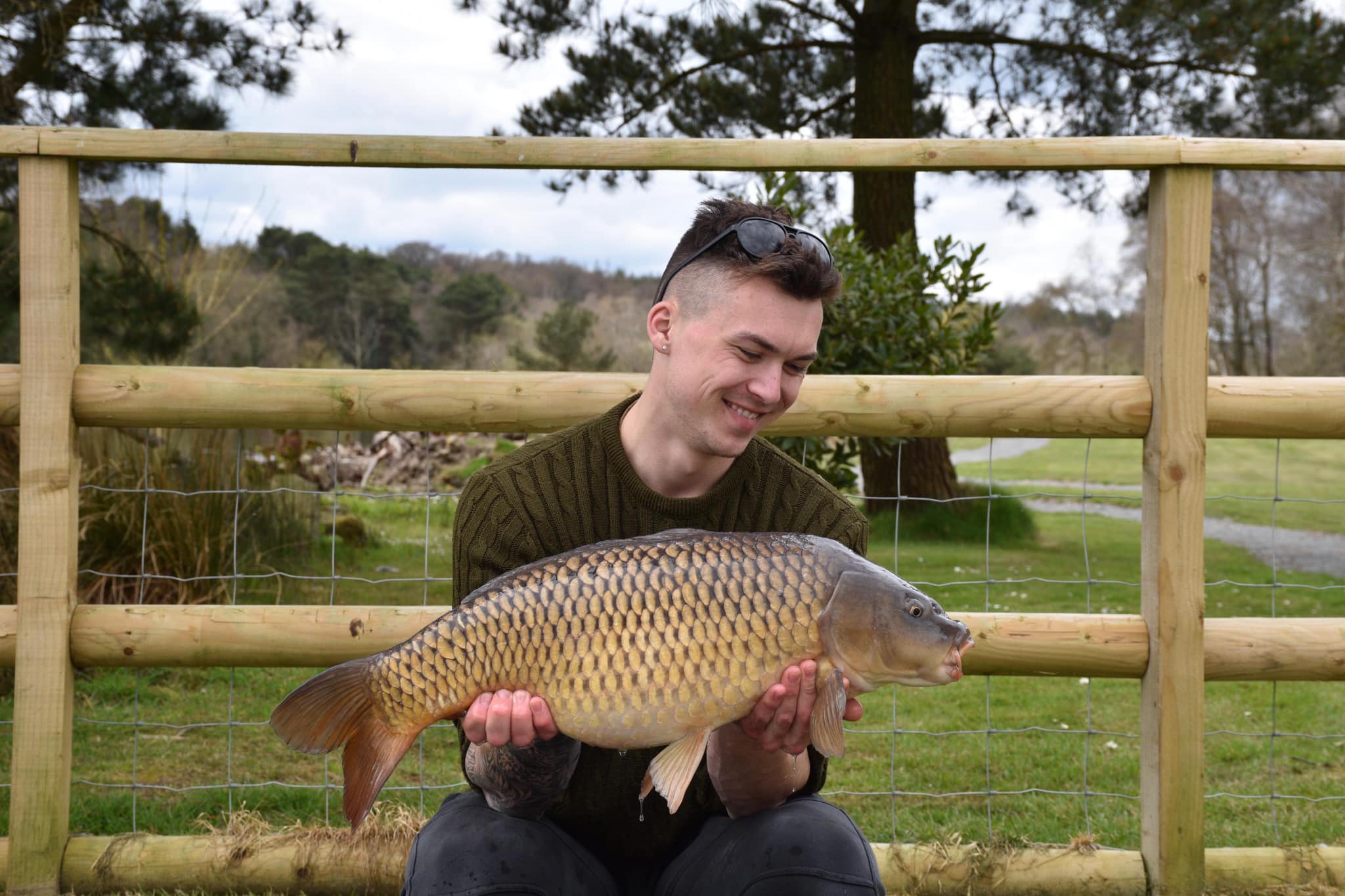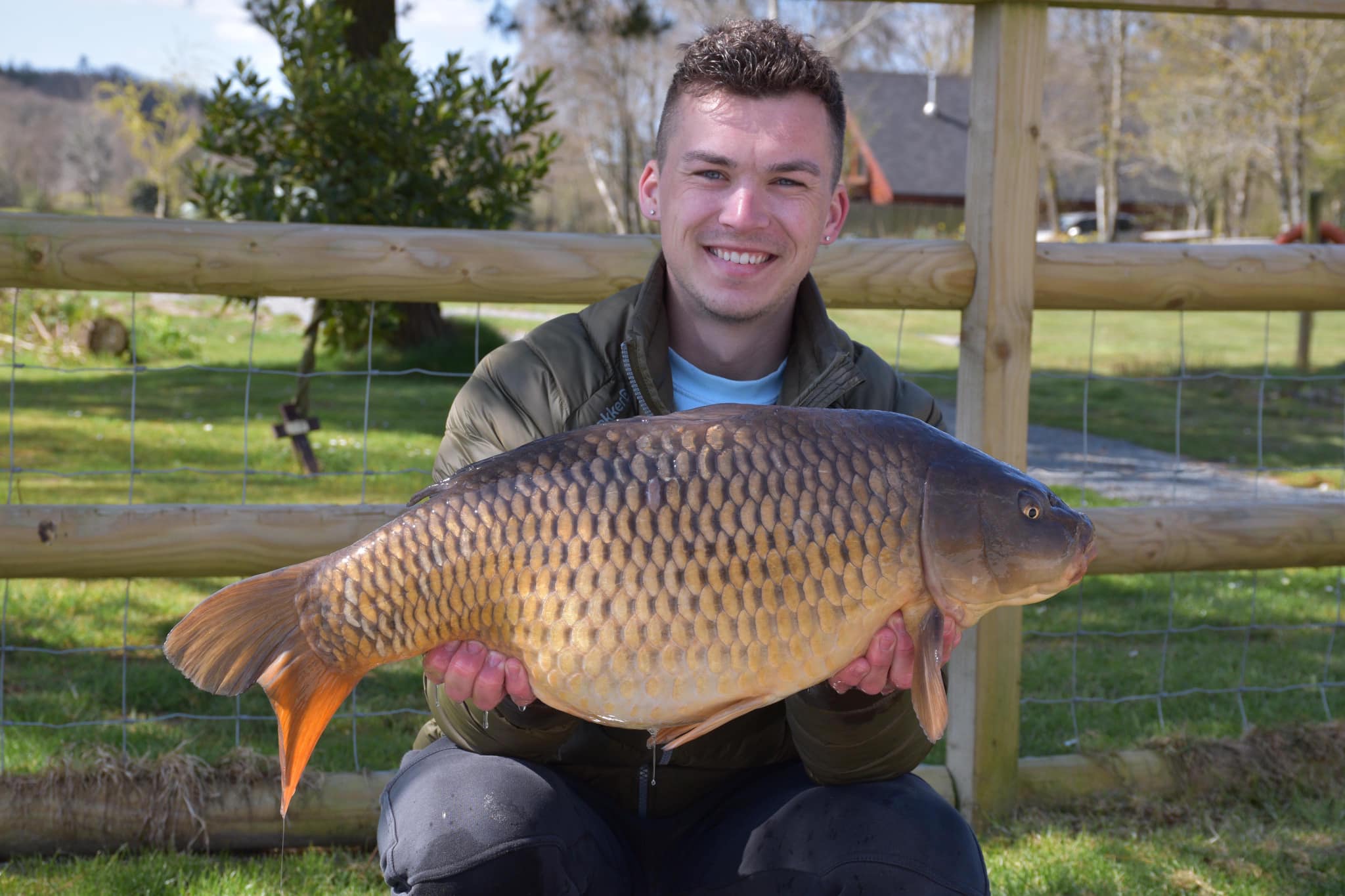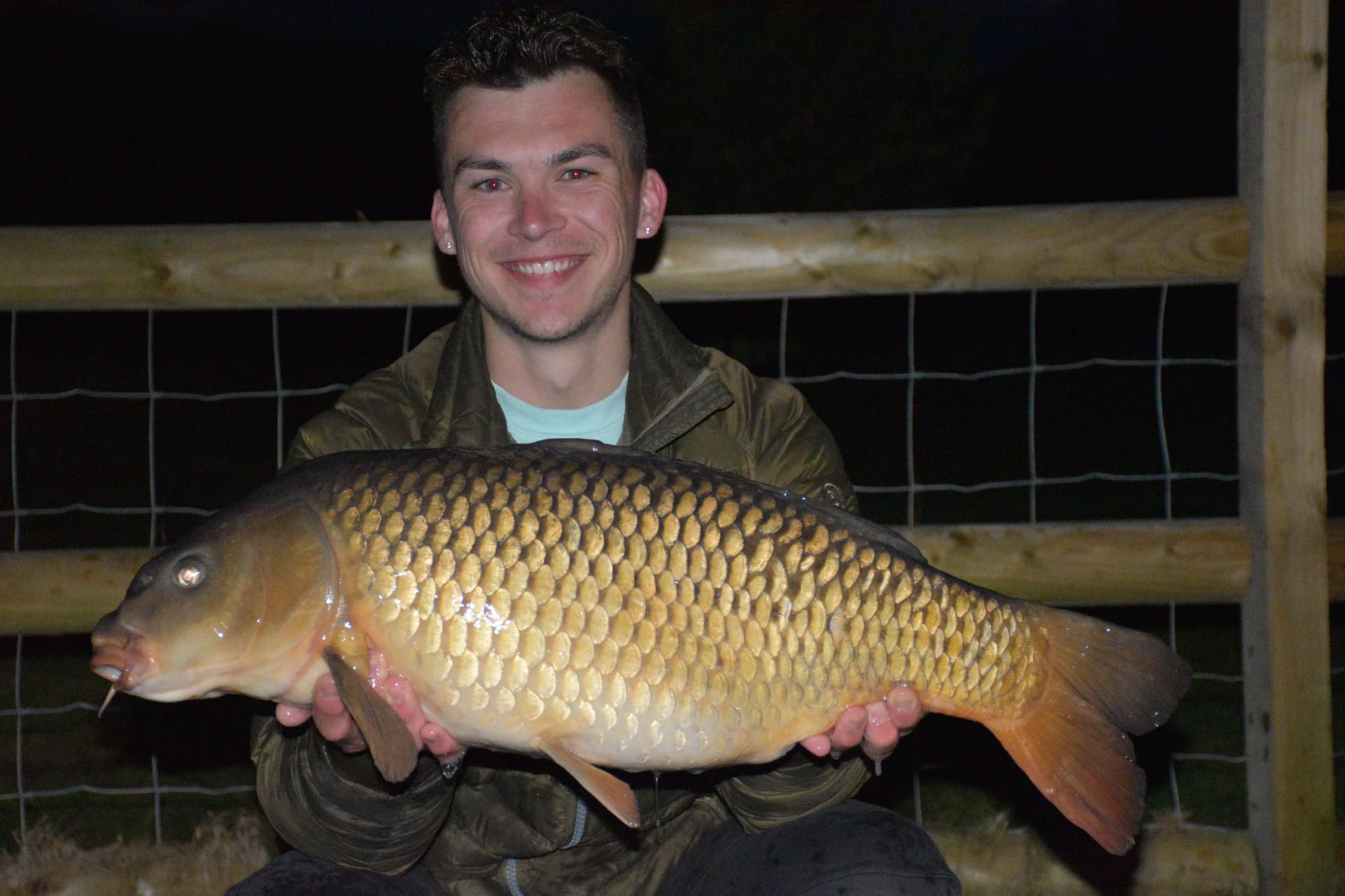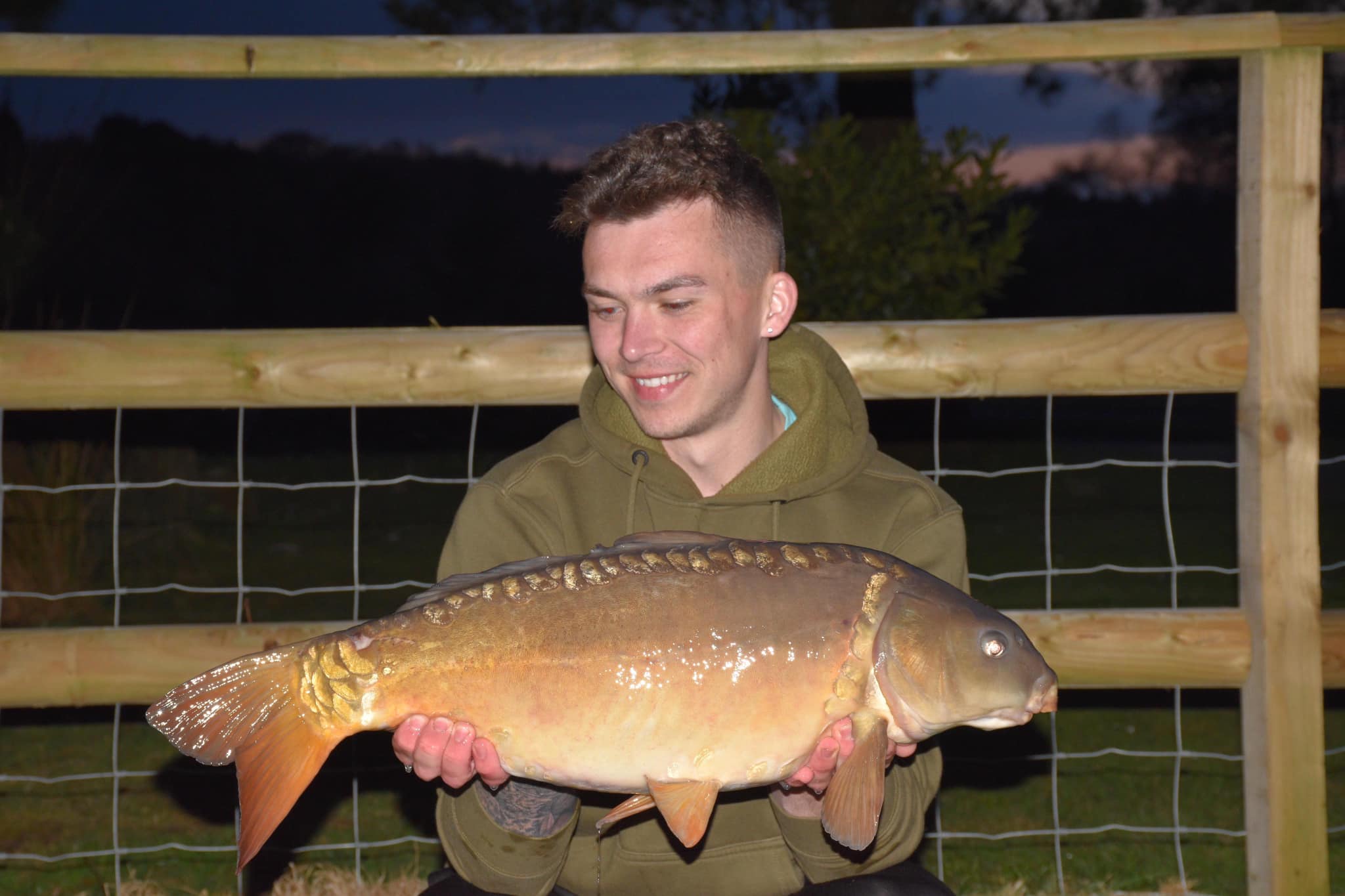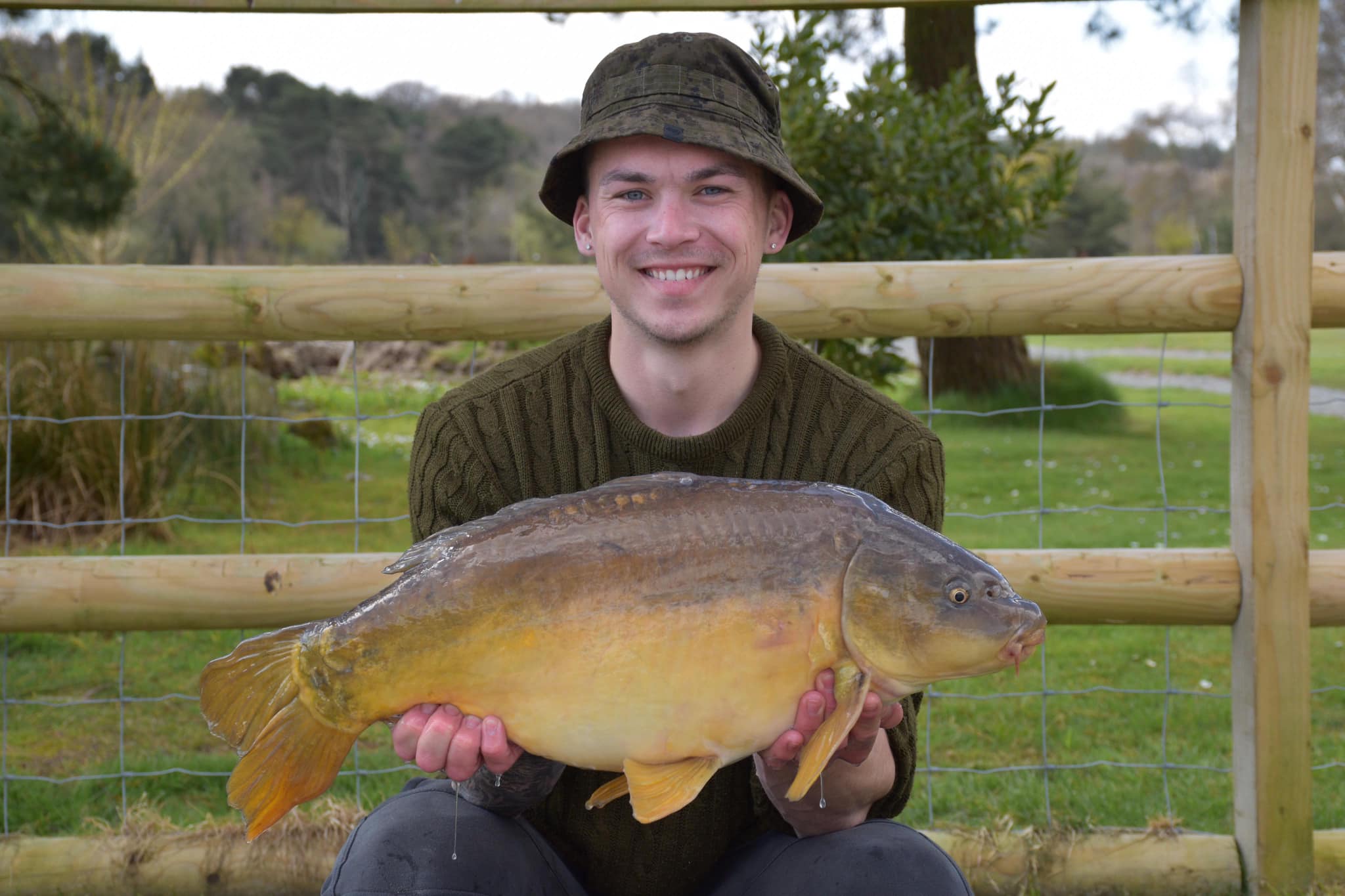 (Below)Matt Thomas and Beth who fished up on Albert square on lodge lake and had six fish in a 24 hour session.  All fish were caught on Sticky baits krill and house pellets. Matt's best carp weighed 28lb 1oz and Beths best scaled 18lb 3oz.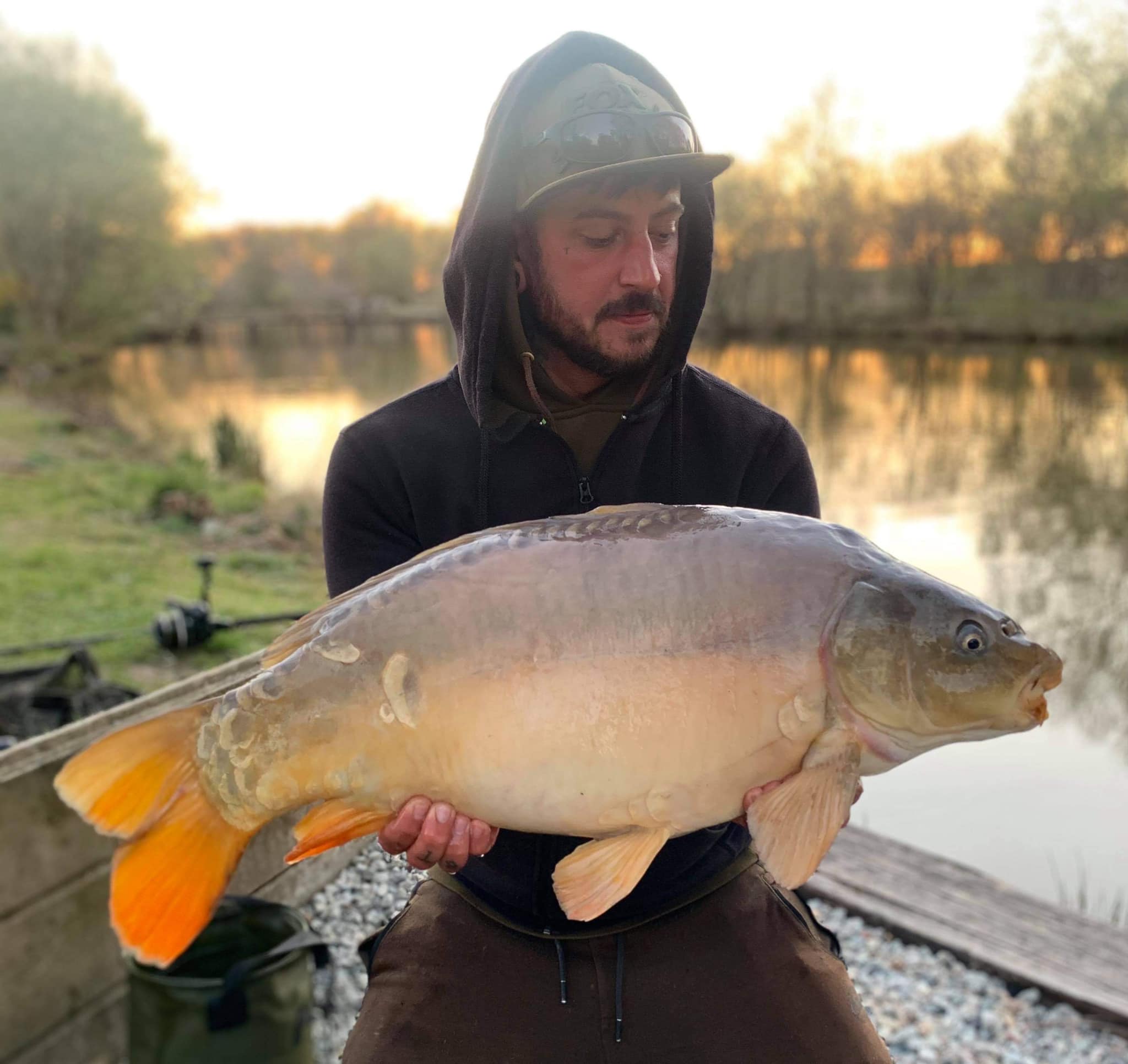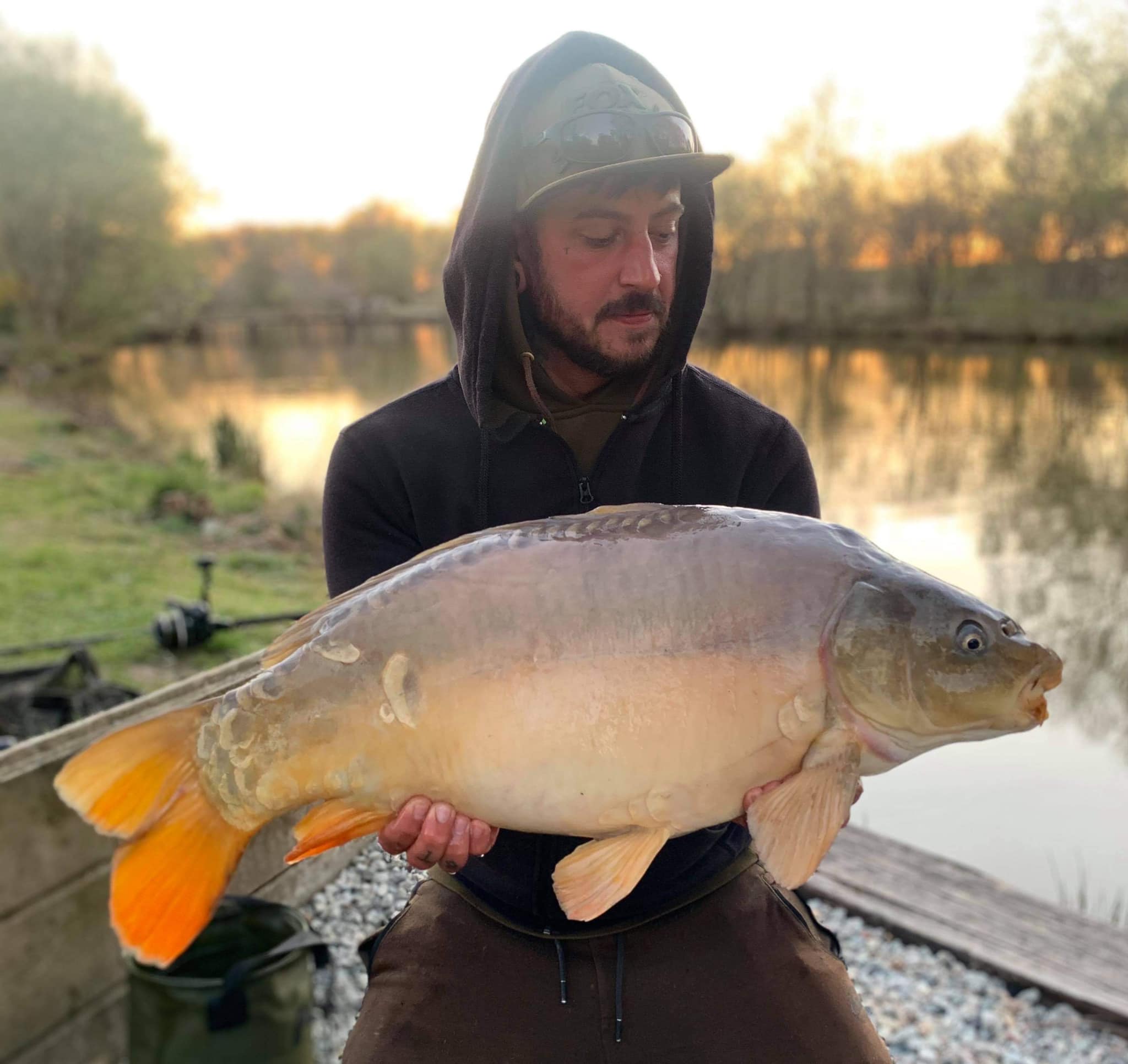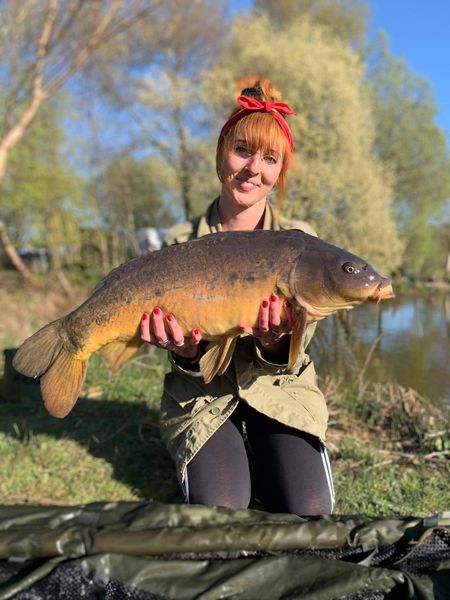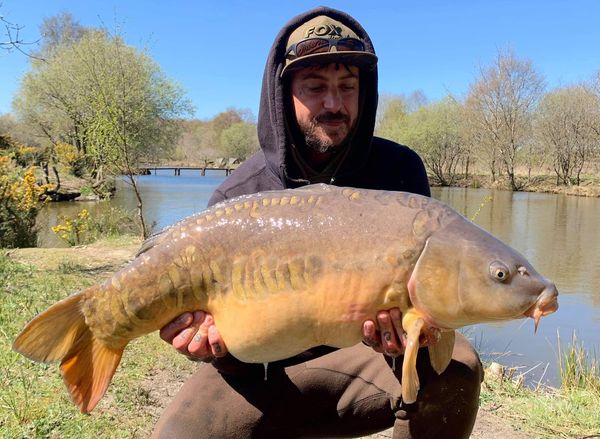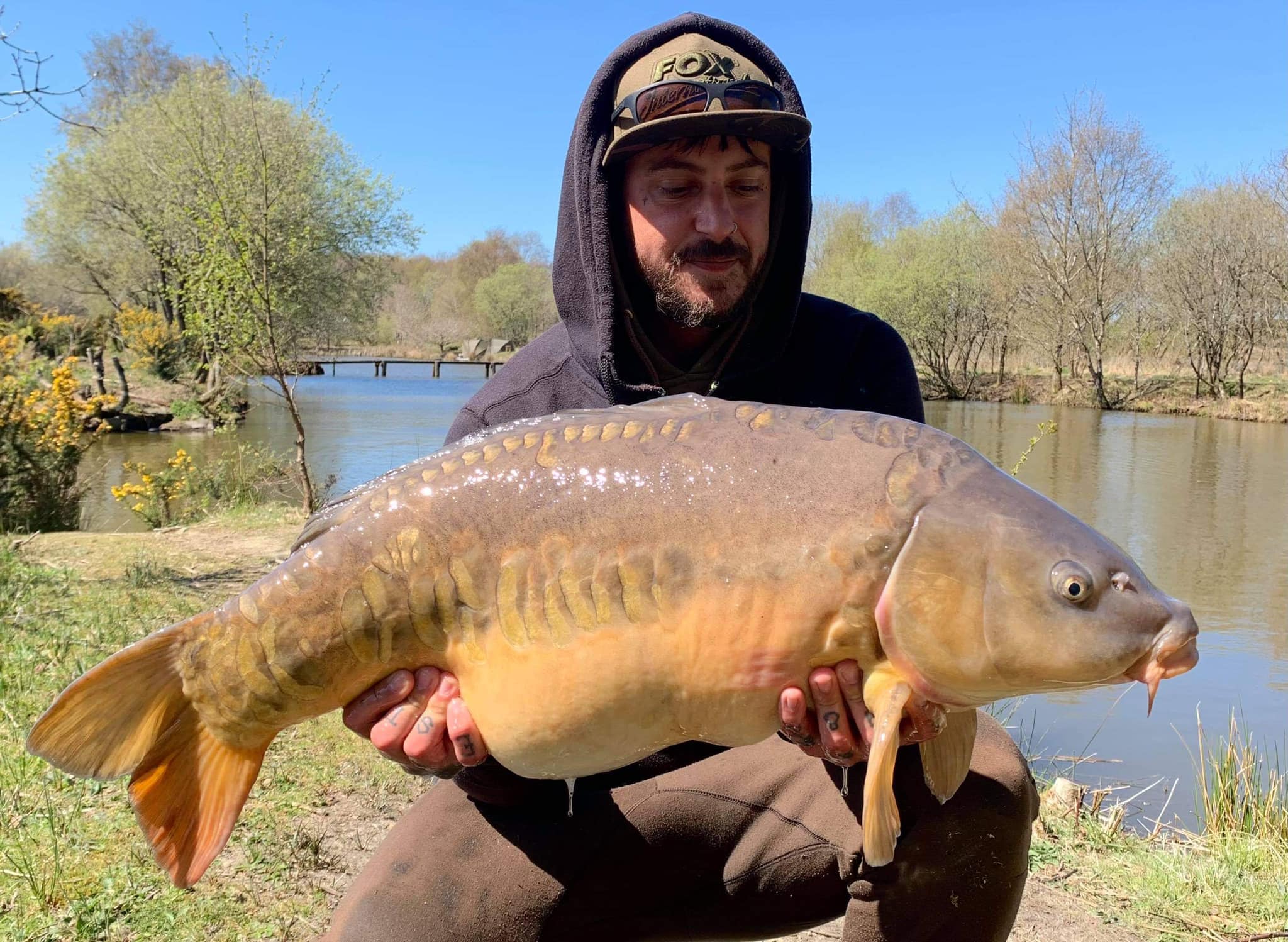 ( Below) Lewis Tregale who had 31Lb 6oz mirror out from swim 6 up on lodge lake caught on DNA slk boilies over slk pellets.