The latest report from South West Lakes Trust shows that some fine sport has been enjoyed with the regions two brown trout fisheries offering great loch style sport. At Wimbleball catches have been impressive as Danny Fords latest report indicates :-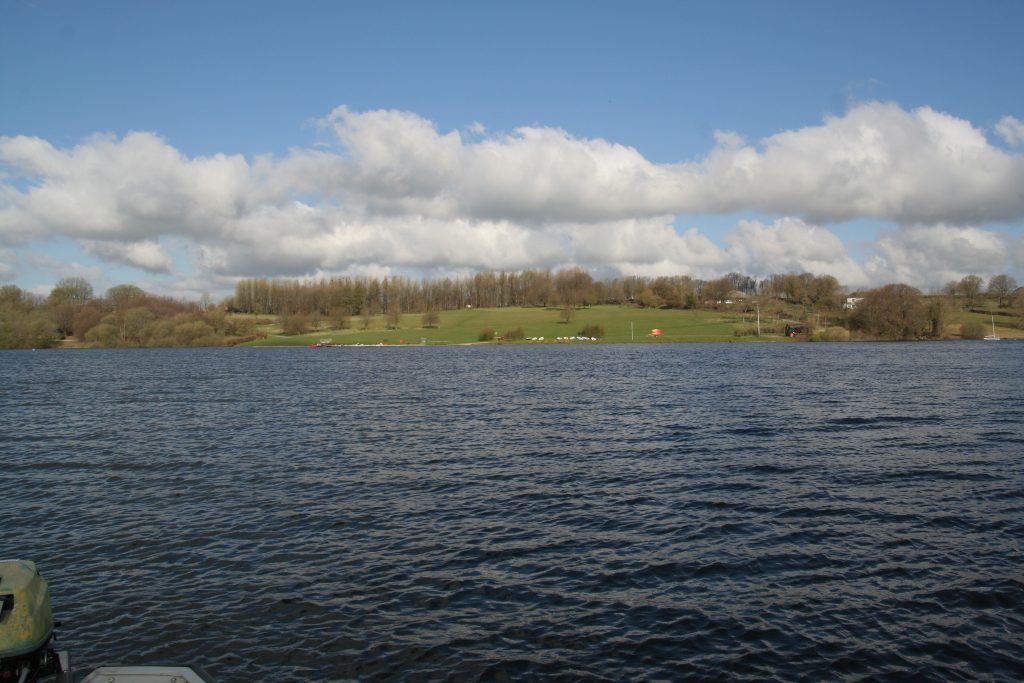 Wimbleball The fishing still continues to produce top sport where bank anglers can enjoy a return of 5.2 and boats achieving 4.5 per angler.
Mr Vinall caught the fish of the week with a stunning 6lb 15oz Rainbow from the Dam end (pic attaced). Mr Vinall was using a Black Magic Nymph when the large fish took his fly. He also went on to return a further 4 rainbows and 2 browns. Well done! This fish is a strong contender for fish of the season, and I'm sure the largest in a few years. Ill check and get back to you. Terry Bridgman was also amongst the fish last week, catching and releasing 22 over 2 days.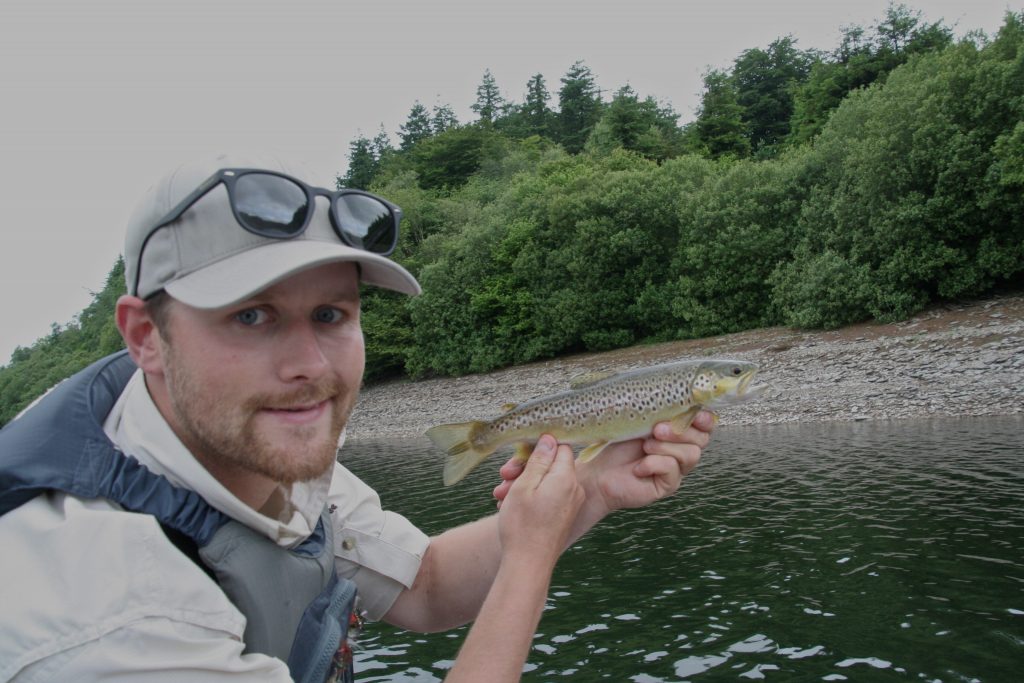 Wistlandpound – The Beach, Hide Bay, Gordon's Bay and the deeper water near the dam proved to be the best locations; Brownie Point is now accessible (levels are down by about 12') to bank anglers, with boat anglers catching well at this location, especially drifting with a team of Nymphs. Dry patterns, especially Hawthorns, Sedges and Black Gnats, have caught well, particularly in the mornings and evenings, as have sub-surface patterns (Pheasant Tail Nymphs, small montanas and spider patterns) fished on a floating line throughout the day. Jon Ogborne and Peter Coleman-Smith had a very successful day on the boat fished loch- style, netting 29 Brown Trout between them.
Roadford – Wortha Bay is now open to anglers and starting to produce results, especially for boat anglers on short drifts. Although there is plenty of fly life about, most of the fish are being taken on sub-surface patterns (mainly dark, such as Small Black tadpoles, Black Pennells and Bibios) fished on a floating line. Stephen Jones caught the best fish of the month – a beautiful grown-on Brown of 4lb 14oz.
With water temperatures rising, boat anglers can expect some exciting sport, fishing over the boils, where some huge fish have been caught in recent years.