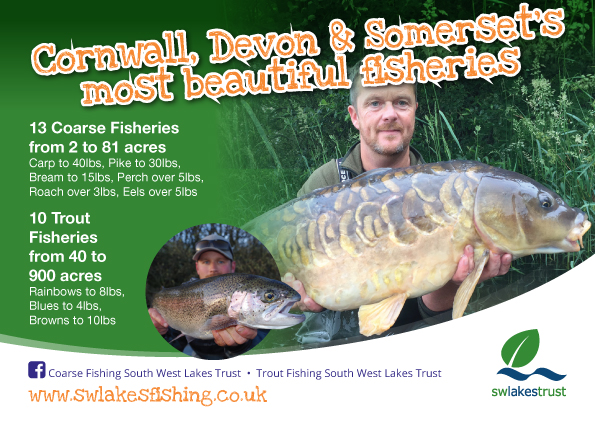 I took a stroll around Wistlandpound Resevoir rod in hand as afternoon drifted into evening beneath a cloudless blue sky. It was good to be out enjoying these longer Spring evenings as birdsong fills the air and fresh growth is bursting forth all around. With just a few flies in my waistcoat pocket, a net on my back and a five weight rod I had no intention to stay in one place.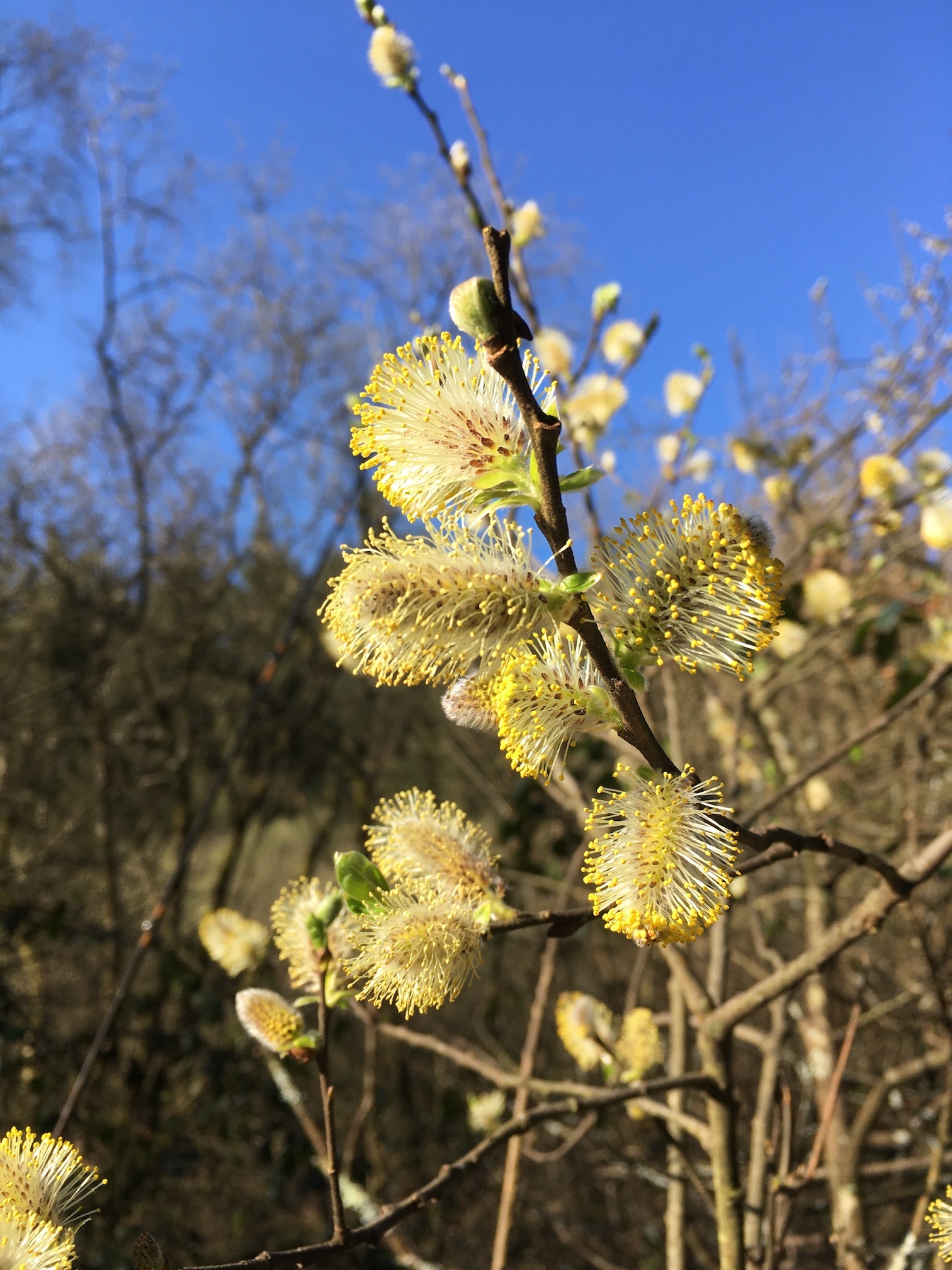 It felt good to cast a line out across the calm water. A small bead headed PTN on the point and small black spider on a dropper. The open bank brought no interest in the flies so I moved on to the inlet shallows where shoals of Rudd were cruising amongst the weed. I flicked the flies into a passing shoal and watched a red finned Rudd divert to converge with the fly. The line zipped tight and a colourful Rudd was brought to hand. Flanks of burnished gold and silver, fins of crimson red a pleasing prize that was quickly followed up with another sparkling jewel.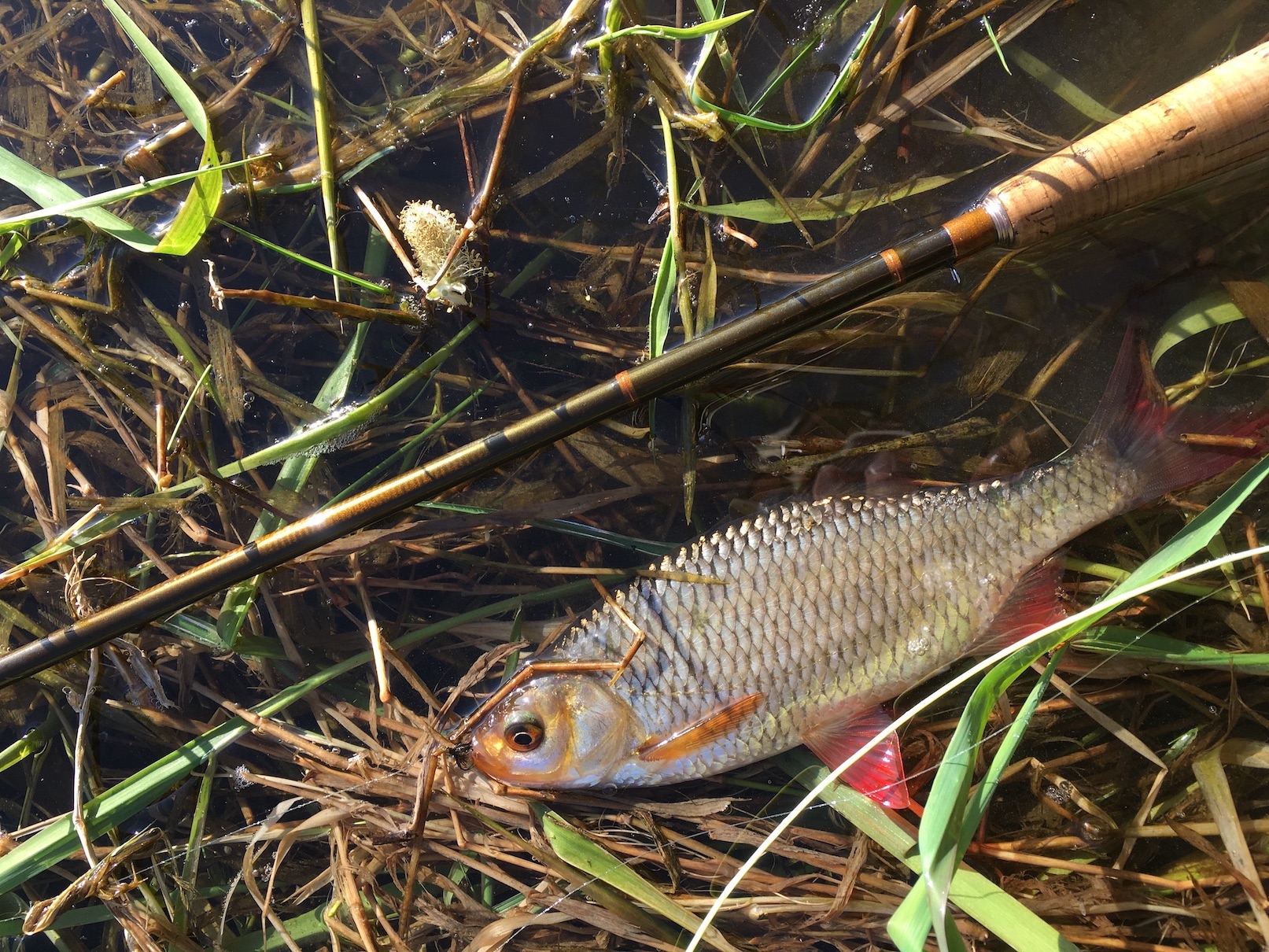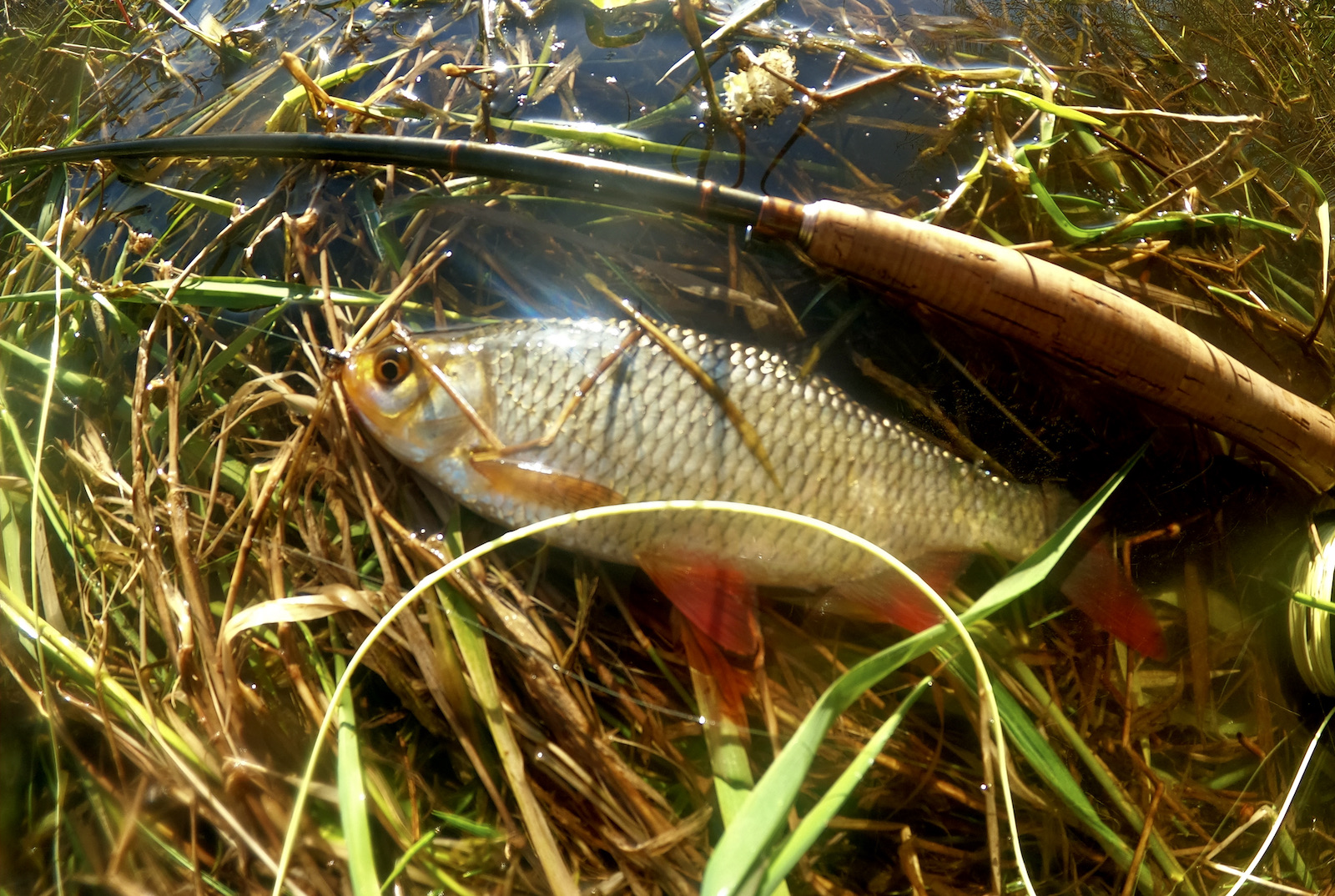 I moved on and began a search of the windward bank casting the flies out and allowing them to drift around in an ark taking  a step along the foreshore with each cast. Suddenly the line zipped tight and the rod took on a pleasing curve as a wild brownie dashed to and fro.
A pristine wild brown trout slipped into the net. The barbless spider slipped easily from its jaws, I admired its golden spotted flanks illuminated in the evening sun as I slipped it back into the gin clear water.
To book online visit –https://www.swlakestrust.org.uk/book-now#e