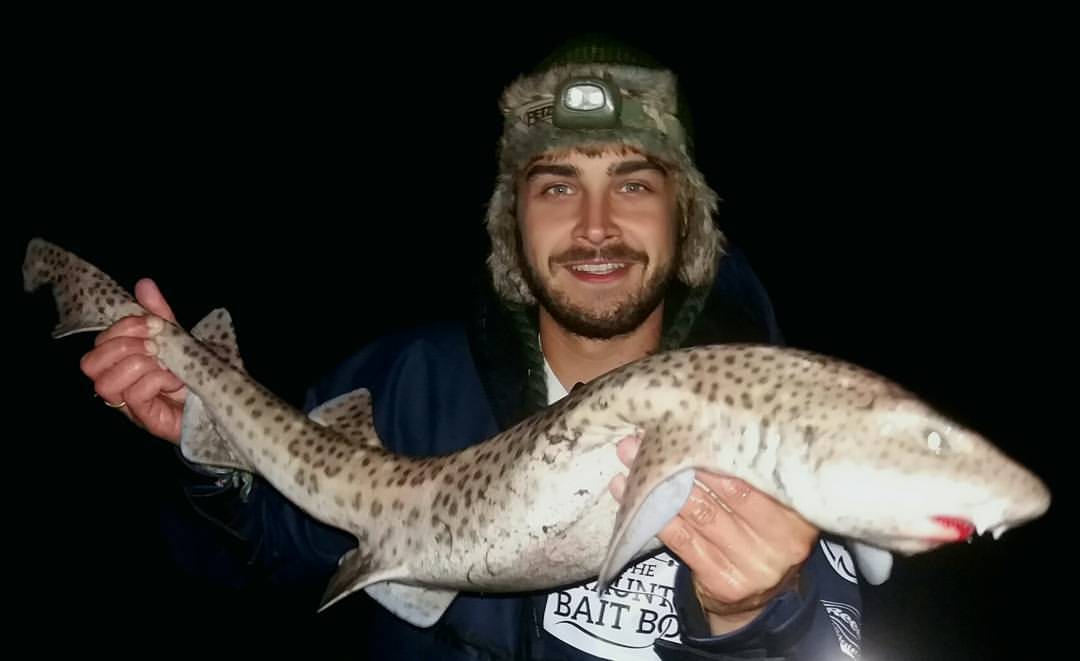 Ollie Passmore fished a local rock mark to land a personal best bull huss of 8lb 2oz.
Combe Martin SAC member Ian laird fished a North Devon Rock mark to land this brace of huss and smoothound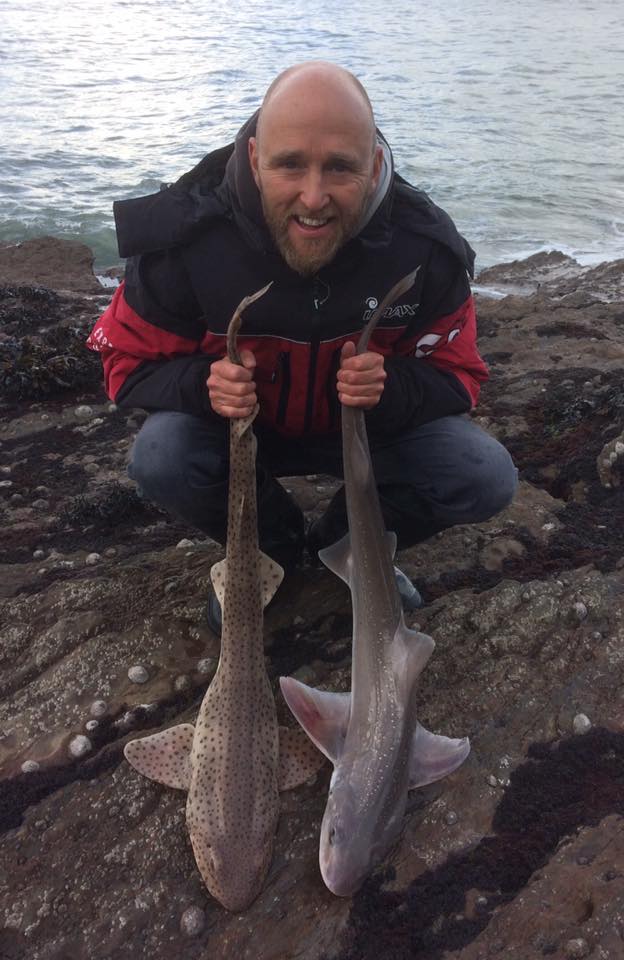 Whilst this should be the best time of year for shore angling it does not follow that it will always be easy. I have enjoyed two sessions this weekend one in hope of tope the other after the frustratingly difficult to tempt grey mullet. Mullet were present in good numbers a few big fish ghosting around ignoring the bread-flake offerings totally. Hundreds of tiny mullet attacking the baits if dropped into the murkier water.

My only catch was a shore rockling caught on a 6/0 hook and a squid and mackerel cocktail. Its leopard type markings unlike any I have seen previously.

The estuary has been on fine form for flounder enthusiasts but unfortunately did not fish well on the big tide fished by Triple Hook Club members on Sunday October 16th. Only three flounder were caught by the 12 anglers fishing the best to Julian Stainer weighed 1lb 23/8oz. In runner up spot was Dennis Toleman with flounder of 1lb 3/4oz and in third Steve Luxton with a flounder of 151/4oz.
If you have any news or good sea angling pictures please send to North Devon Angling News.