Bideford November's Rover results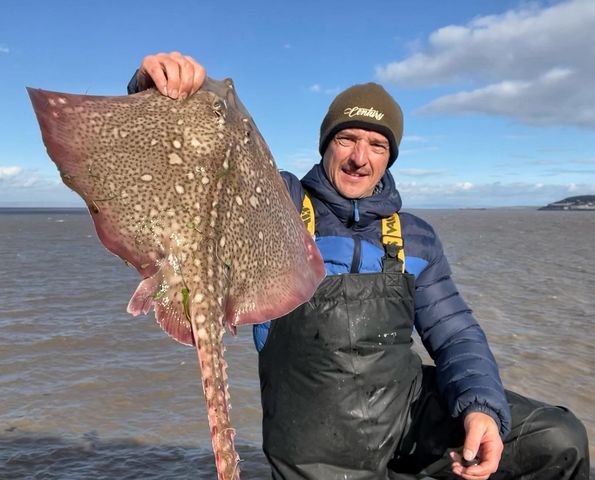 1st Stephen Found Flounder 2lb 4oz 112.4%
2nd Jon Stevens Thornback Ray  101.041%
3rd joint Andrew Clements  & Stephen Found Flounder 1lb 13 1/2 92.187%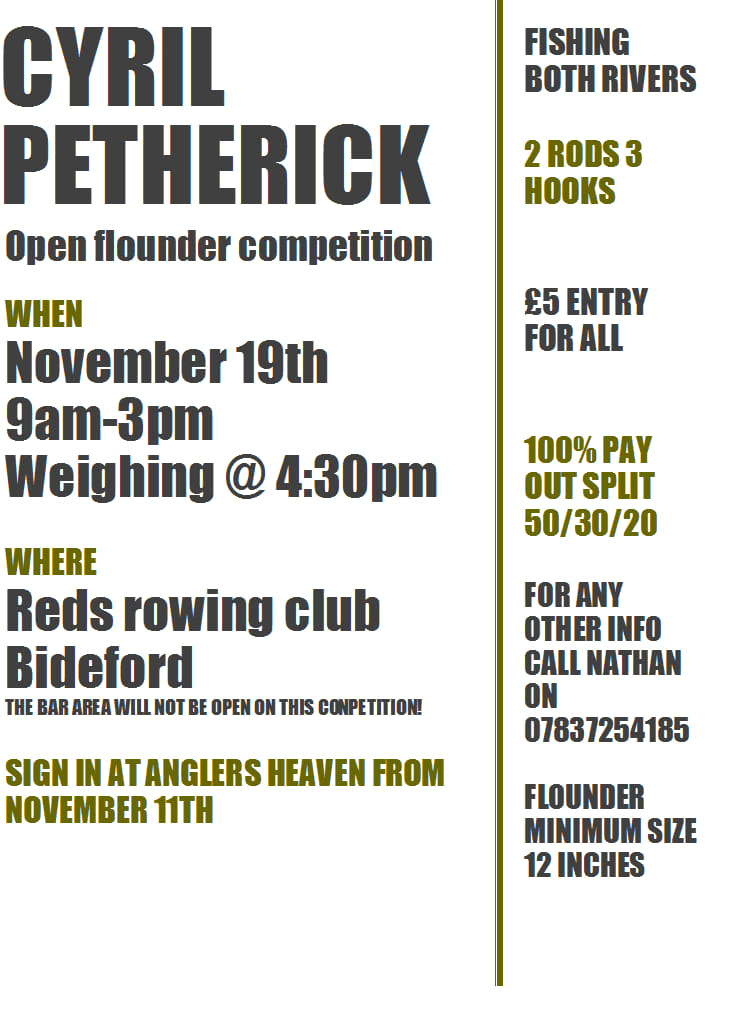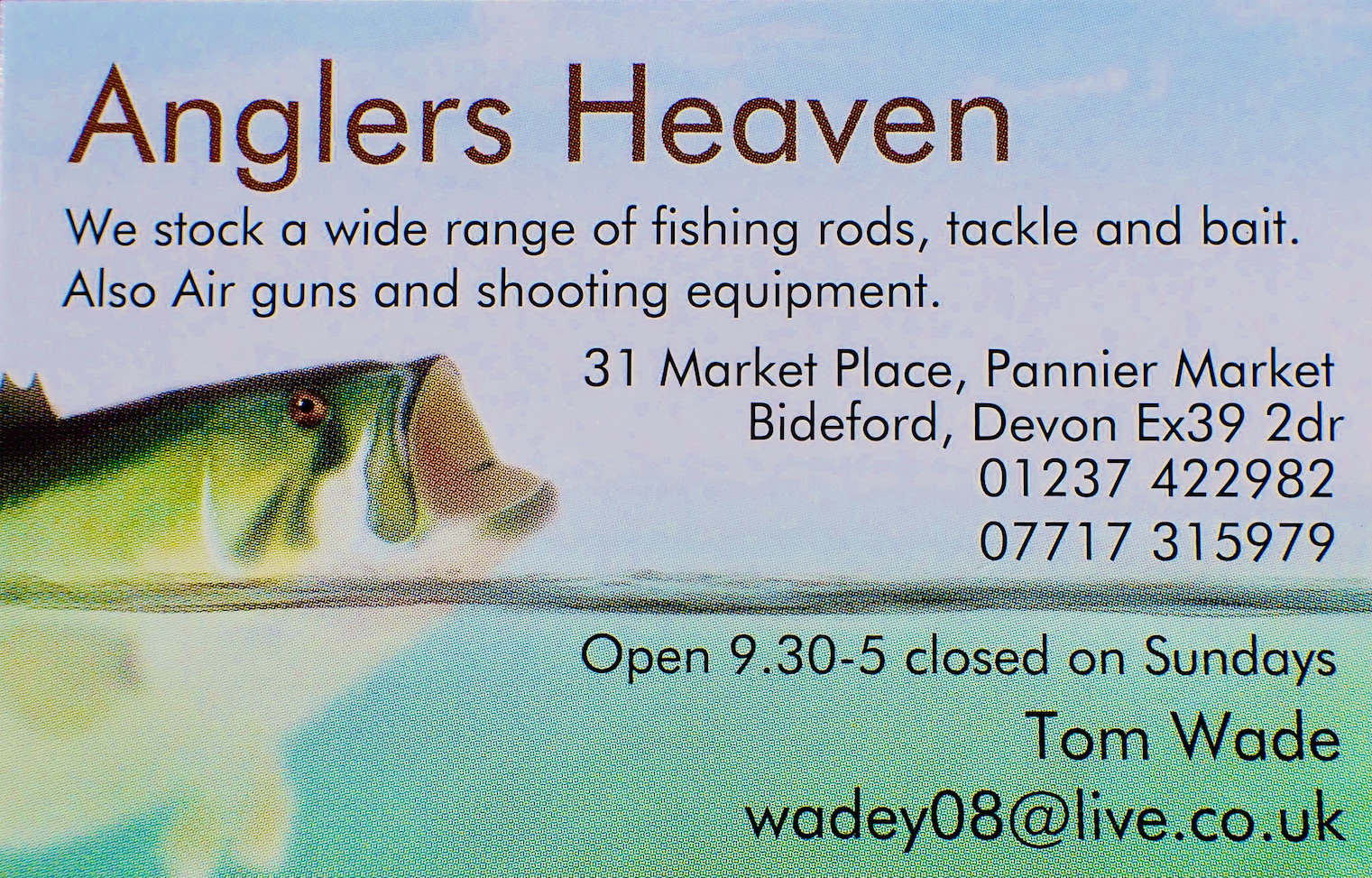 Appledore Shipbuilders Monthly Sea Rover Results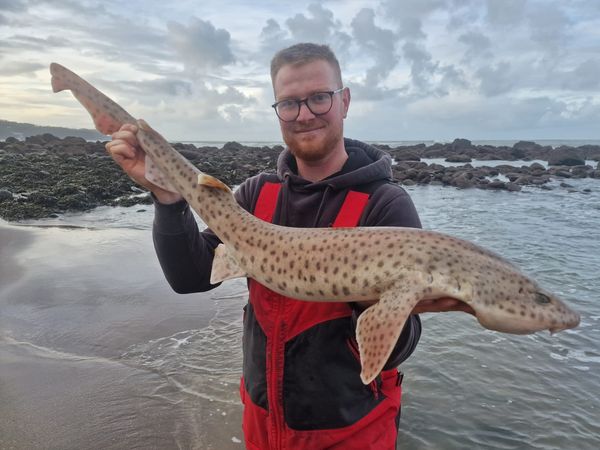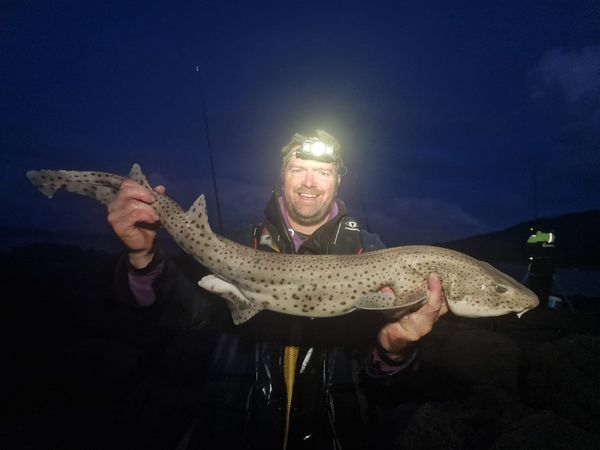 15 members fished the November Rover today.
Some challenging conditions both at sea and In the rivers but most anglers managed to find a few fish. Reports of a lot of tiny bass pinching the baits for the people targetting Flounders and several flounders caught around the 1lb mark.
Best Flounder weighed in was 1lb 10 1/2ozs which wasn't quite big enough to place.
Winner today was Josh Atkinson with a Bull Huss of 9lb 8ozs. Josh also managed to take 2nd place with another Huss of 9lb 3 3/4ozs.
Andrew Atkinson picked up the final place also with a Bull Huss of 8lb 9 1/4ozs.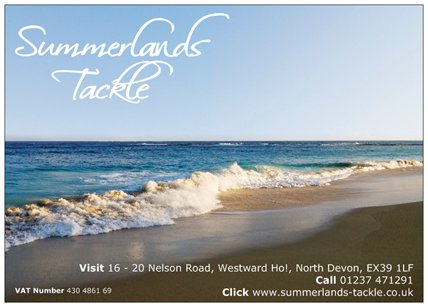 Barnstaple Triple Hook Club Open Flounder – Result
1st Mario Manley – Flounder 1lb 77/8oz
2nd Mark Hancock flounder 1lb 73/4oz
3rd – Robbie Hancock – Flounder 1lb 51/4oz