Small still water trout fishery's like Blakewell are perfect venues at this time of year as both brown and rainbow trout thrive in the lower water temperatures. They also provide the ideal antidote to the absence of salmon fishing on the rivers giving the opportunity to take a rod to the waters edge and feel that exciting life at the lines end. Fishing is seldom difficult with a damsel nymph/ lure fished on a long leader in conjunction with a floating line likely to work on most days. Several double figure trout have succumbed to anglers offerings over recent days and weeks.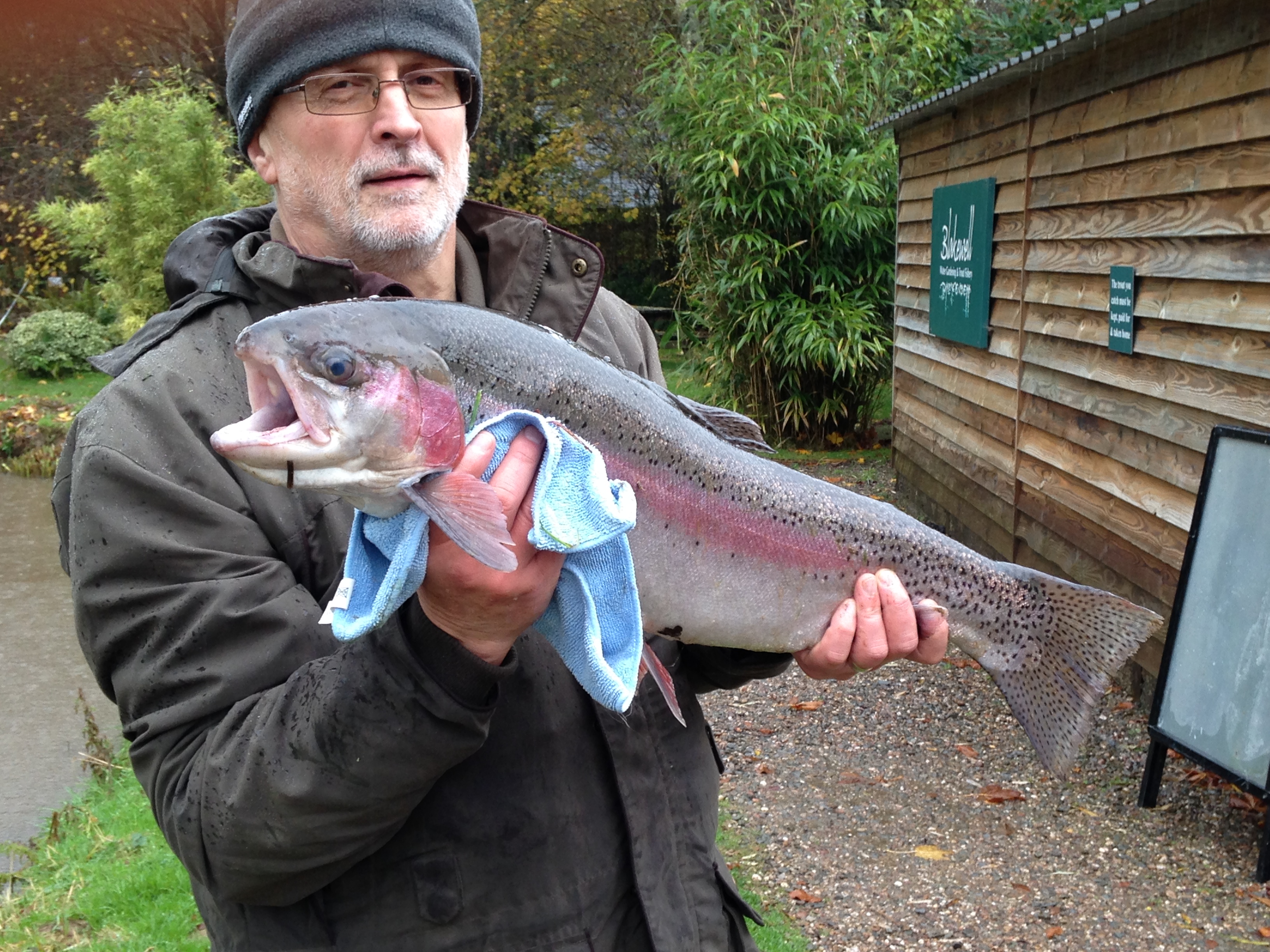 (Above) Peter Bridges 11lb rainbow' part of a bag totalling 24lb 4oz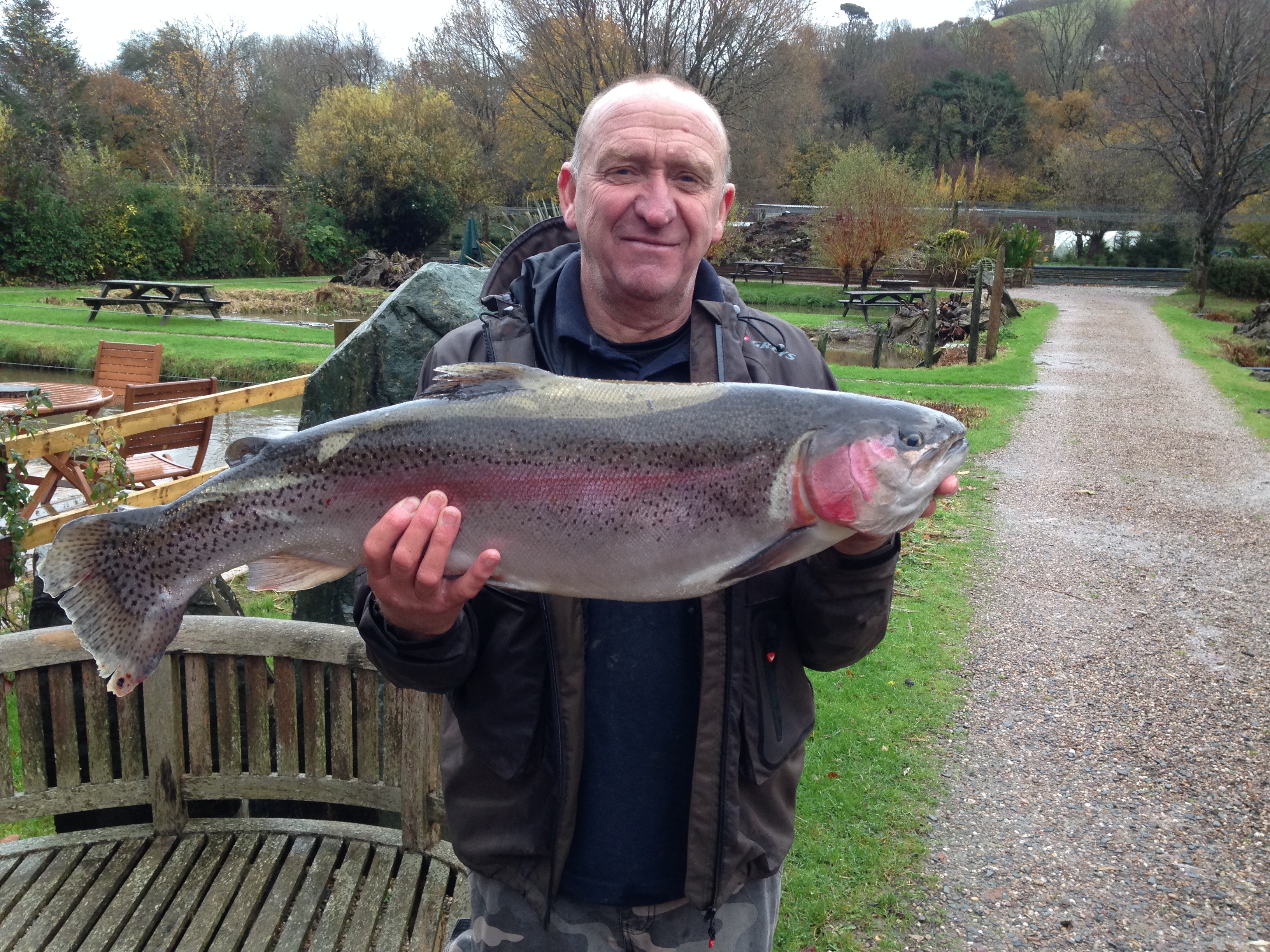 (Above) Phil Colwill from Bude with a 15lb rainbow trout, part of a 25lb bag.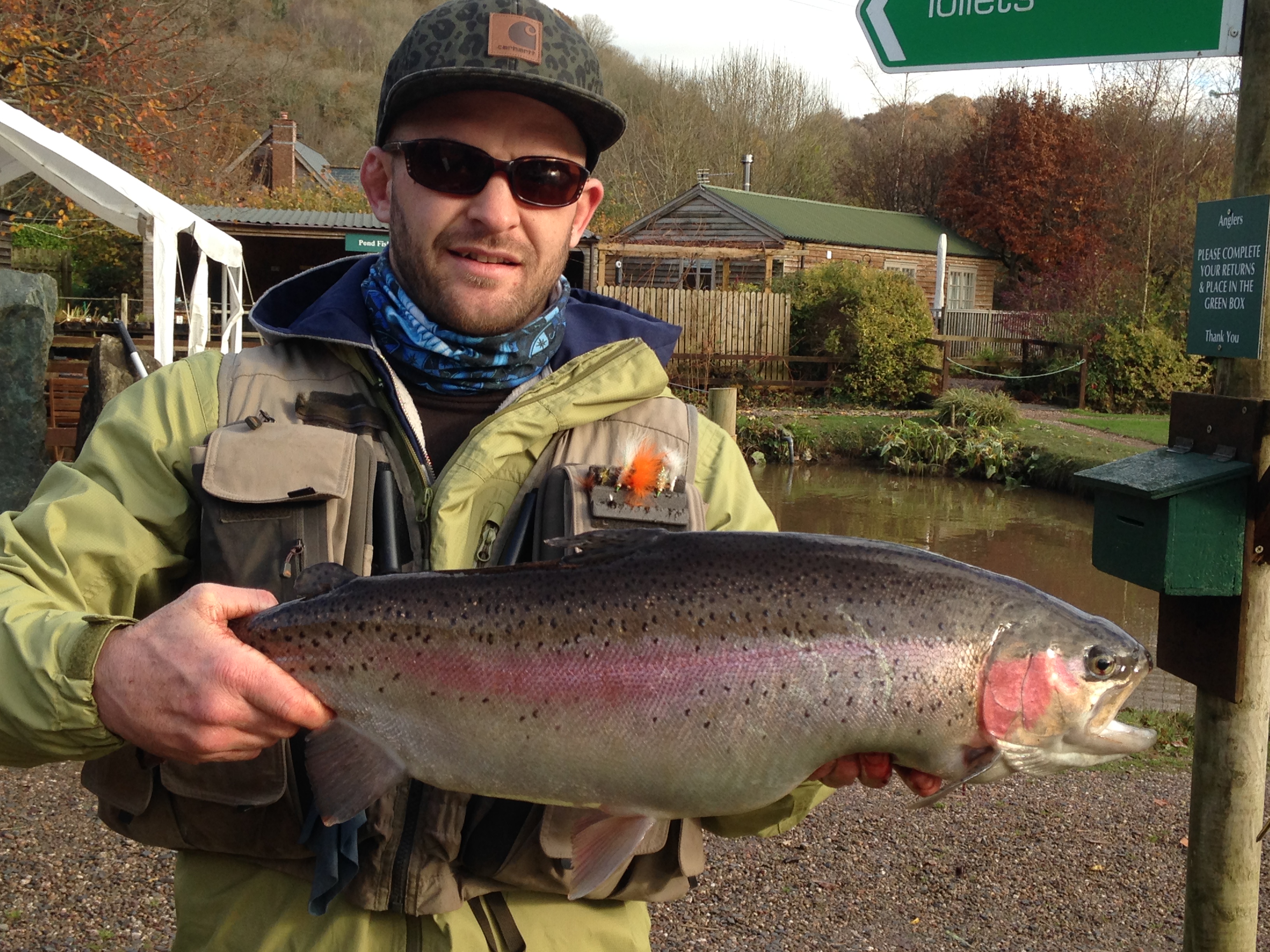 (Above) Kyle Bishop with a fine rainbow of 11lb 2oz.