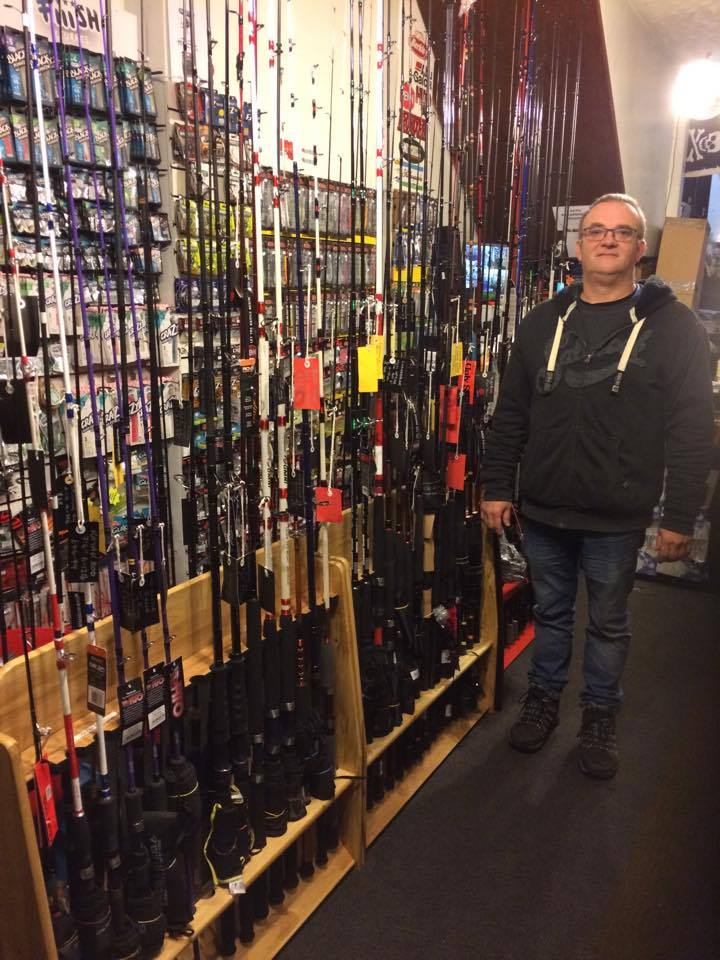 How time flies I thought when  Danny Watson at Ilfracombe's High Street Tackle told me that he and his partner Pauline Chard had been running the shop for three years. In that time they have built up an impressive range of stock covering all disciplines of angling. Danny has a particular passion for lures which is reflected in the range of lures carried in the shop with top brands represented including Fiiish Black minnow, Delande, IMO, HTO and several GT Ice cream surface lures. I was discussing lure fishing in depth with Danny and the application of lures outside of the traditionally accepted season. Strangely this was highlighted when I received reports of a good catch of bass from a North Devon mark using lures.
In addition to lures the shop also has an impressive selection of rods and reels by top brands including Penn and Tronix. Looking along the rod racks it is amazing what is available these days at a very modest cost with plenty of rods retailing for less than £50.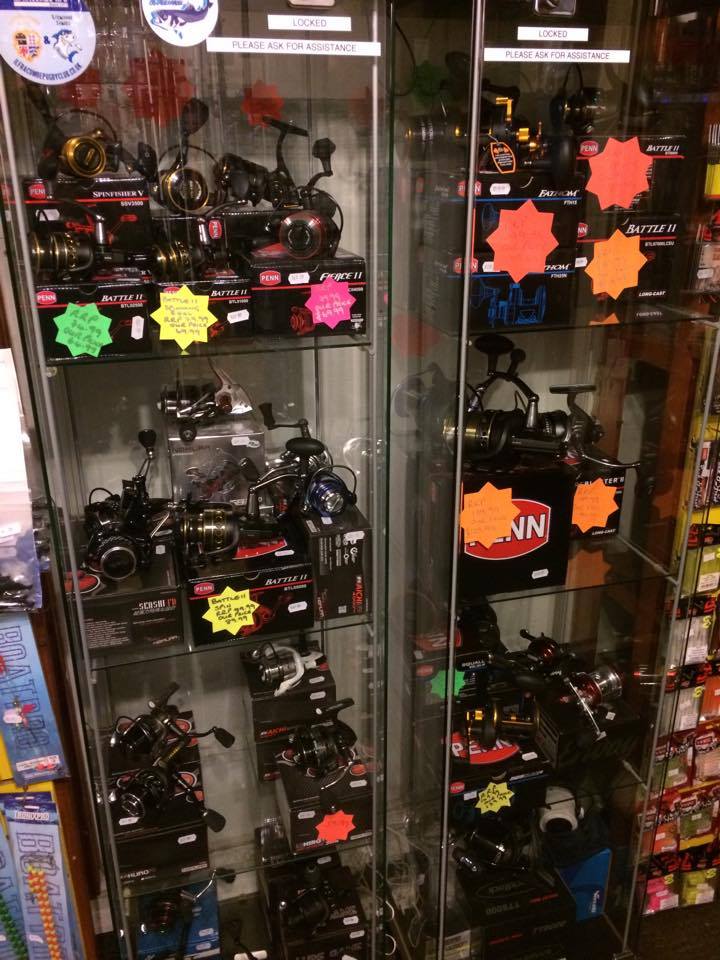 They also have a good stock of frozen bait including AMMO. Next Summer High Street Tackle are proud to be supporting Combe Martin Sea Angling Clubs Fun Fishing Event in conjunction with the SEA-ILFRACOMBE FESTIVAL.
In the run up to Christmas High Street Tackle certainly has plenty to offer with a wealth of stocking fillers to please any angler.