It's been a great start to the sharking season for anglers aboard charter boat Reel Deal sailing out of Ilfracombe.
With a couple of big porbeagle already caught this season a party off anglers headed down to North Cornwall for the chance of another big early season shark. It wasn't long before the Ammo supplied chum brought a shark to one of the baits. After a short tussle the first fish managed to shed the hook. But this wasn't the end of the action as a big shark approached the boat later in the day nudging the floats as it circled around in the rubby dubby trail. Frustratingly the big fish seemed uninterested in the baits and the anglers thought their chance had slipped away. But with time ticking towards home time one of the frozen Ammo mackerel was taken and a long battle commenced with each angler taking fifteen minute turns on the rod.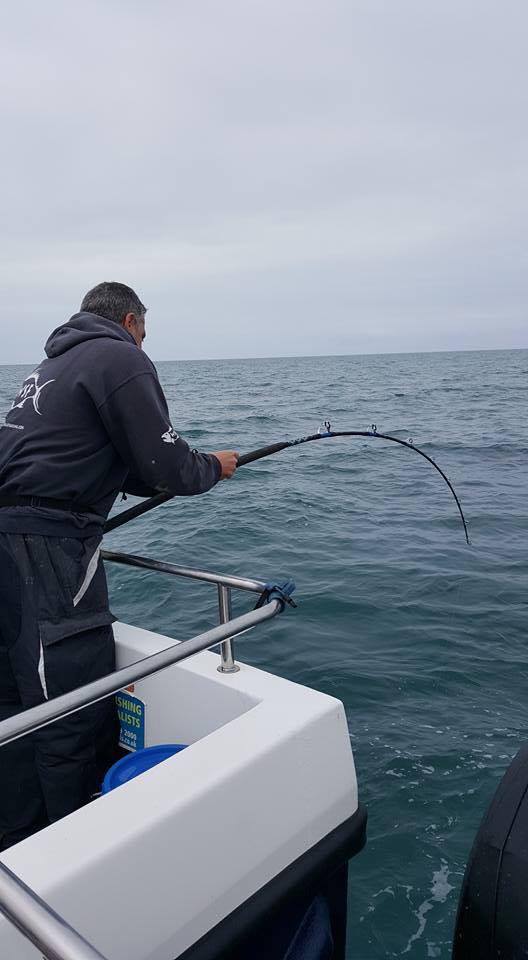 Eventually the mighty fish was glimpsed in the clear water.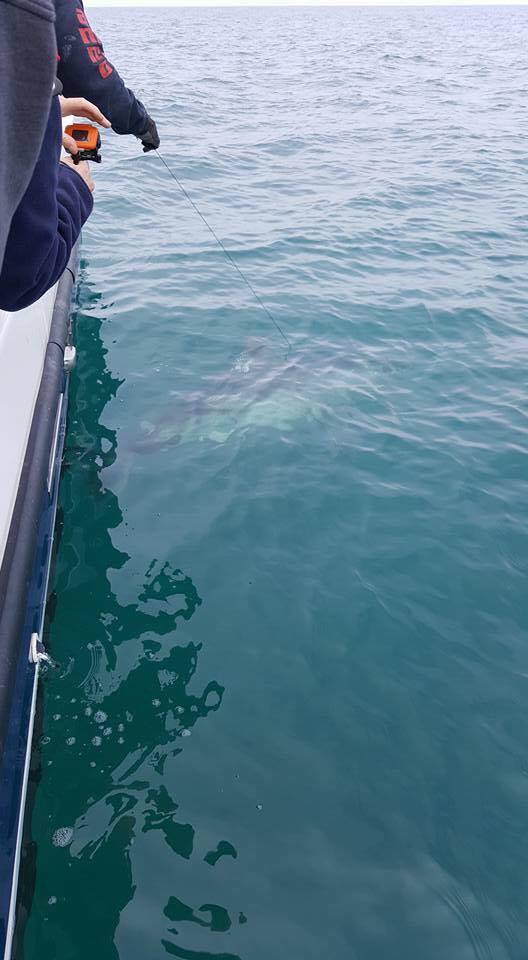 Dan has a policy of releasing all shark at the side of the boat to minimize stress to the fish ensuring that these awesome fish will continue to hunt the clear waters off the rugged North Cornwall coast.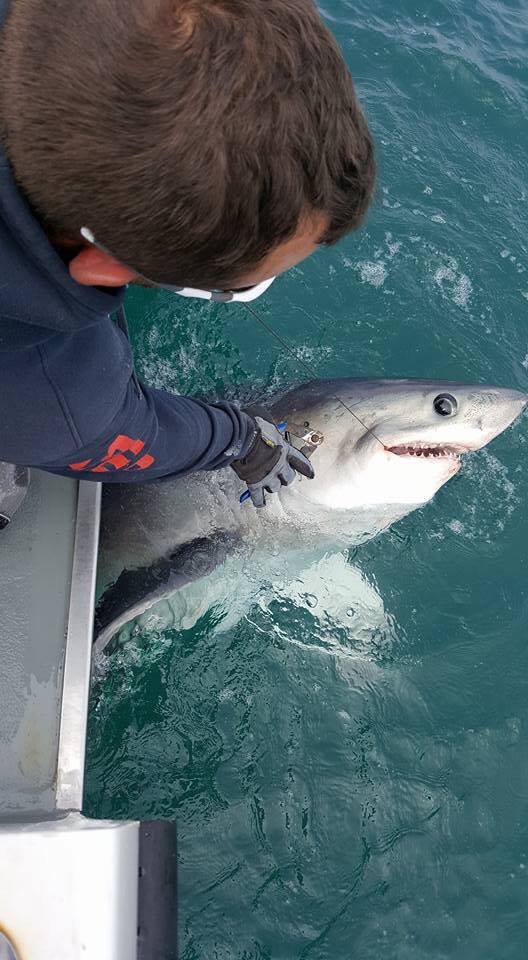 The huge fish was estimated at 450lb and was tamed on top quality tackle supplied by Veals Mail Order and tempted on bait supplied by Ammo Baits. The landing of the shark was team effort by Clive, Shaun, Paul,Dean and Daniel.
Dan Hawkins can reach the sharking grounds off Cornwall in the speedy purpose built 9m Colne Catamaran powered by 2×150 HP Mercury outboards in around two hours giving anglers a full days fishing with plenty of pollock and other species to catch whilst the rubby dubby works its magic.