A glance over the bridge at Umberleigh revealed the Taw running with a slight color perfect conditions for a fish a two.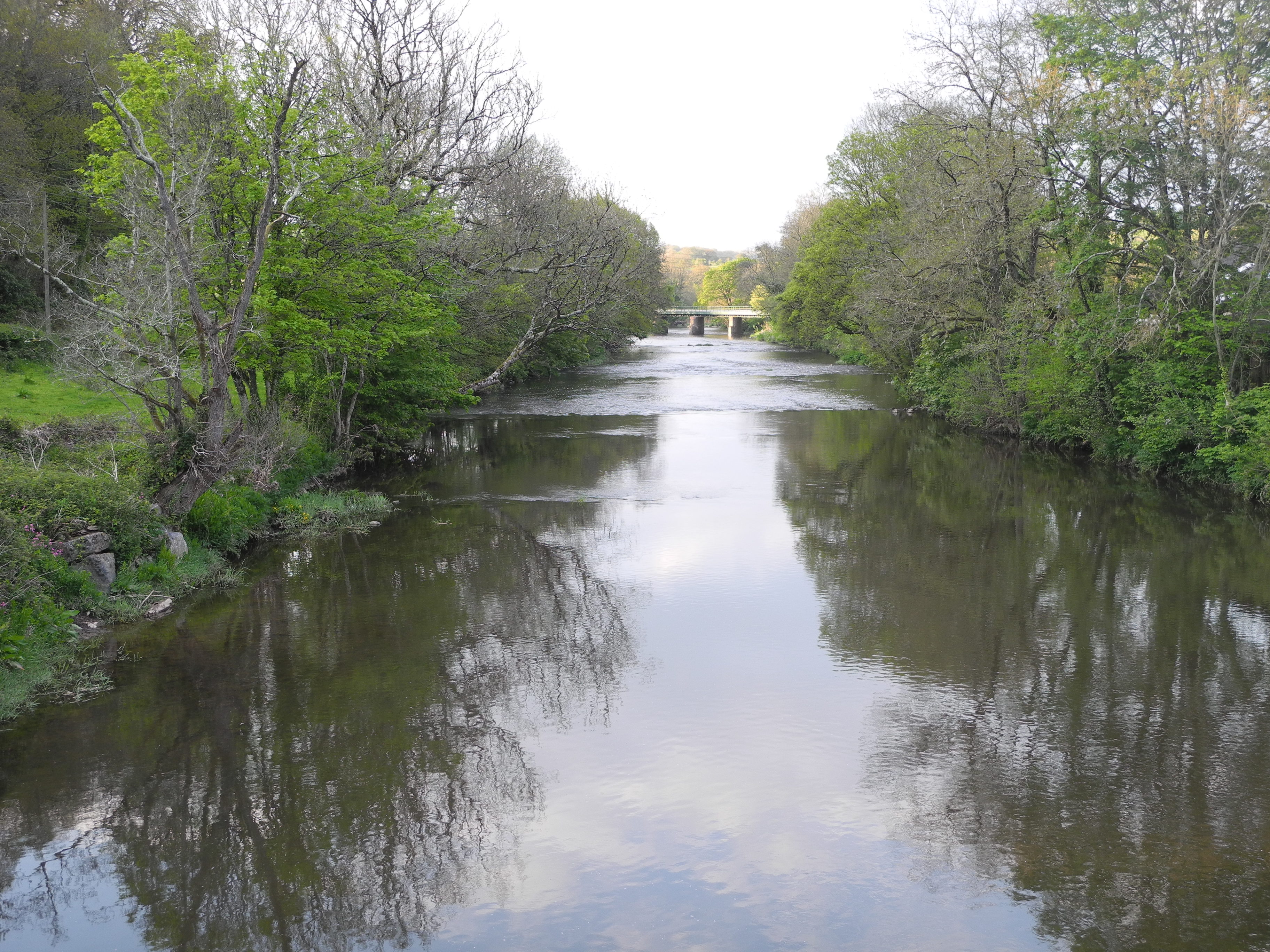 We called into the Rising Sun at Umberleigh to enjoy their Wednesday steak night. A glance into the Fishing Log revealed the days catch! Spencer Whitbread fished the Rising Sun's water at Umberleigh and was delighted  to land his first fish on the fly a handsome sea trout of 5lb 10oz. The fish was tempted on a Wille Gunn a favorite early season fly on the Taw and Torridge. Spencer was expertly tutored by Mark Izzard.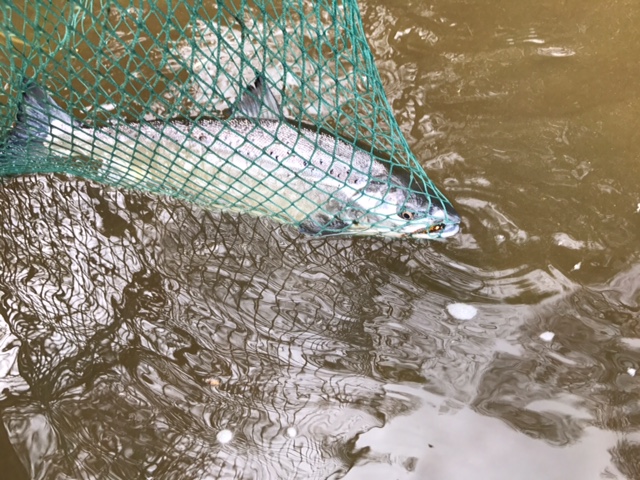 It was a delicious steak! Two for £20!