The salmon season opened on the Taw and Torridge today but I don't believe many anglers braved the conditions. Chay Boggis was was one brave soul who did venture to the Taw and sent me these images.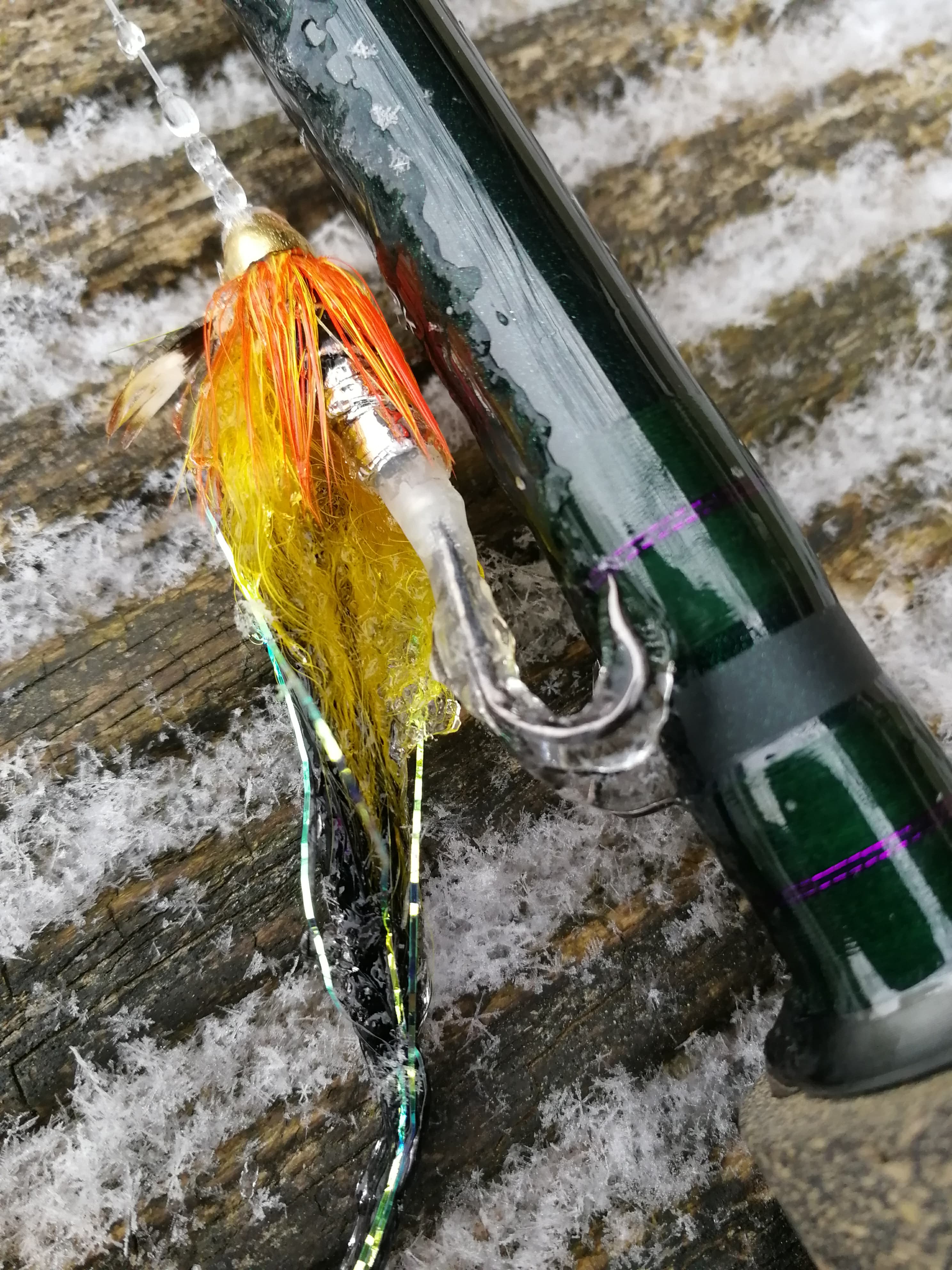 When I saw Chay's picture on social media I asked him if he could give me a few words and send his pictures.
Below is Chay's report from the river where a sharp wind was blowing!
 "I fished the Taw it was freezing and the river has started to freeze on the sides. I fished my fly's slowly on a sinking line but no luck the water was gin clear and the wind was sharp!"
I didn't make it to the Opening day celebration at the Rising Sun but will head there soon for lunch and a look at the River.