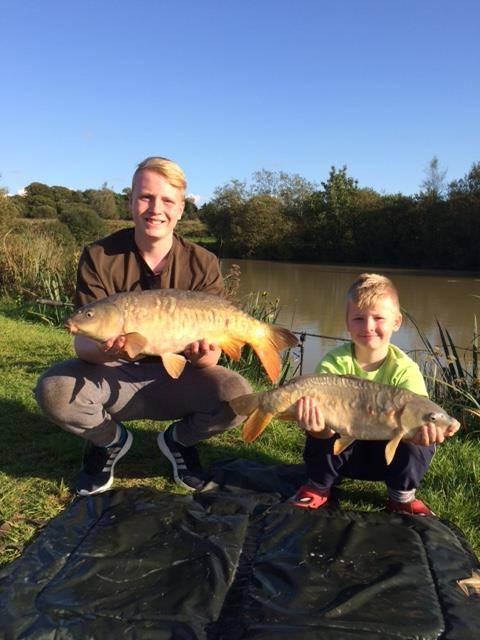 WEEKEND FULL OF FISH AND FUN AT ELDORADO
Paul Painter from Exeter, brought his Sons (Jack 7 and Harry 14) to fish the Middle Cat and Carp Lake at Eldorado for 48hrs and managed to catch quite a few fish! They ended up with 45 Carp, 1 Cat and some lovely Koi from the Koi Lake!
Paul said – "It was good to see my boys enjoying the outdoors and catching lots of fish, Jack loved stalking out the beautiful Koi from the Koi Lake and Harry loved stalking out the Carp. Good to spend some quality time with my boys, top rods! Harry and Jack love your Lakes and look forward to their next trip after a nice big Cat for Harry and some Koi for Jack!"
WELL DONE TO THE PAINTER FAMILY – GREAT CATCHES AND TIME SPENT TOGETHER – WHAT IT'S ALL ABOUT!