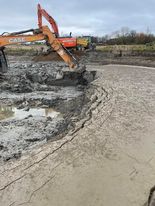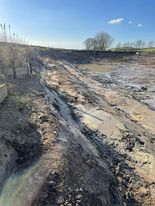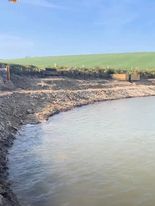 The main lake at HORWOOD has now been completely cleaned out and around 1,500 tons of silt removed, we have created a number of wide shelves all around the edges which should be perfect for bait presentation. The lake despite the dry weather has now almost completely filled and we are starting to gradually stock, 110 carp have been added for a total weight of 750lb, and we are looking to double this in a few weeks time when these have settled. The stocking so far has included 18 double figure carp up to 20lb. We now have toilet facilities on site which should be up and running by the end of next week.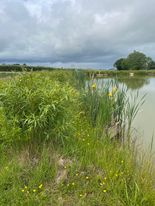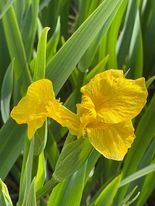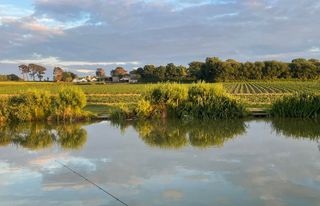 The top lake is fishing very well and in a competition on Friday, June 10th over 400lb of fish came out with the top weight of 116lb going to Exeter angler Steve Barrel, mainly caught on the waggler at depth and on 8mm pellets, second was Graham Curno with 94lb 10oz and mainly caught on the straight lead and again pellet on the hook. Lots of tench showing as well and these will for now be kept in the top lake.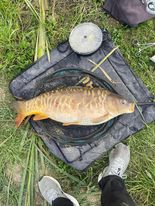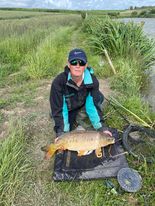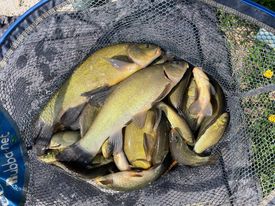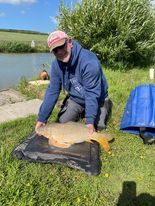 Horwood Fishery.
Set in rolling rural Farmland.
2 Stunning Lakes very well Stocked with just carp and tench.
Bottom Lake :-
Carp to double figures ranging from 2 lb to 19lb
Tench up to 3.5lb.
Top Lake:-
Carp ranging from 1lb to 19lb
small tench (lots of )
Drive to your peg so no walking ,
Come and relax at what are 2 stunning lakes .
Limited membership is available at £30 for the year from Neilsen Jeffery (phone 01237 421123) Please Note there are no day tickets available for this water.