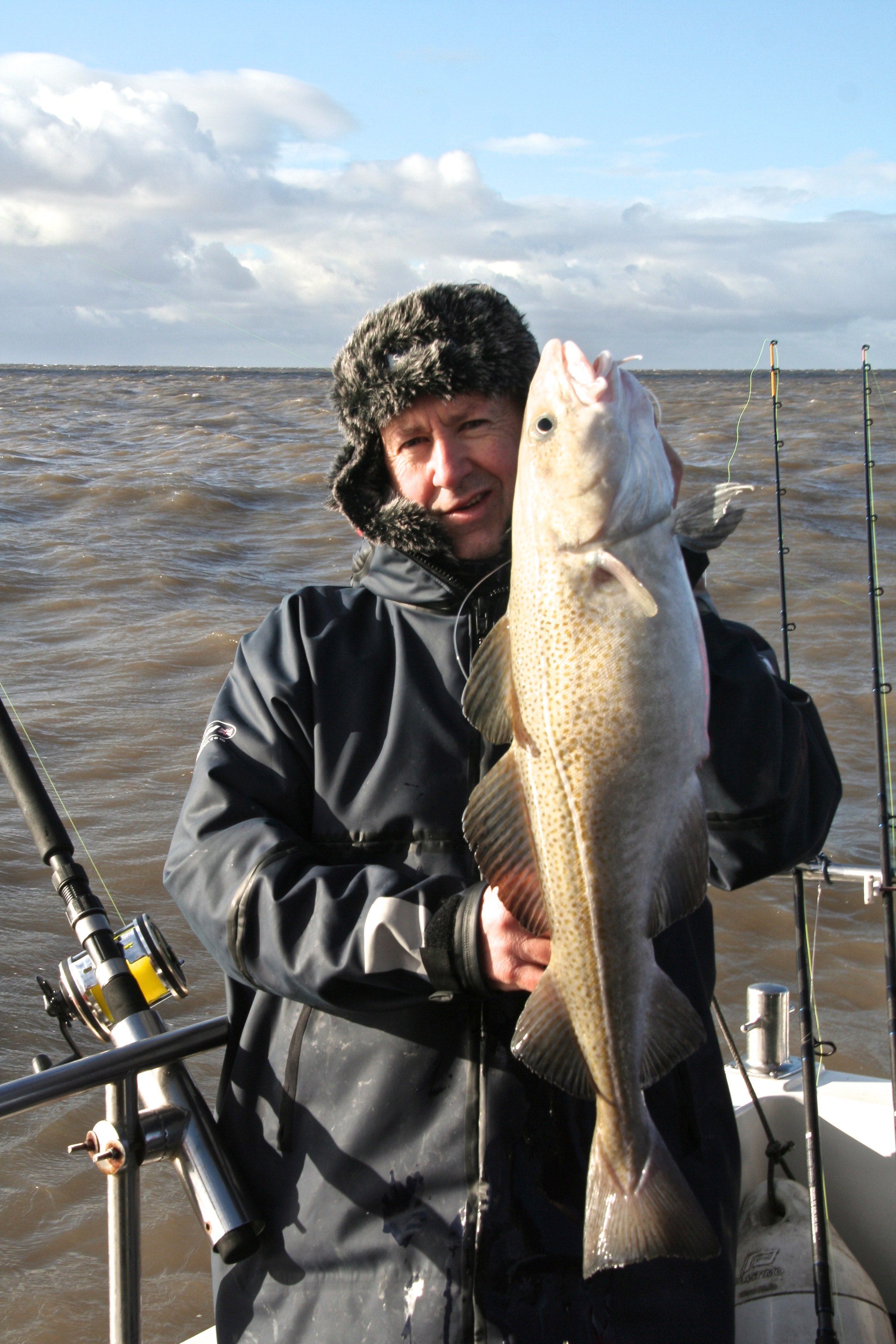 When I started fishing forty odd years ago fishing garments tended to consist of old clothes and at best outfits bought from the nearest Army Surplus store. Times have fortunately changed and angling clothing has come on a long way with specialist weather resistant clothing available that is both functional and smart.
A couple of years ago my good friend Kevin Legge introduced me to a local North Devon company based in Braunton that provides bespoke clothing for use in demanding environments. Reed Chillcheater Ltd specialise in garments for use in water sports such as kayaking. Kevin's logic was that this quality equipment would be ideally suited to sea anglers who spend many hours exposed to hostile weather and conditions.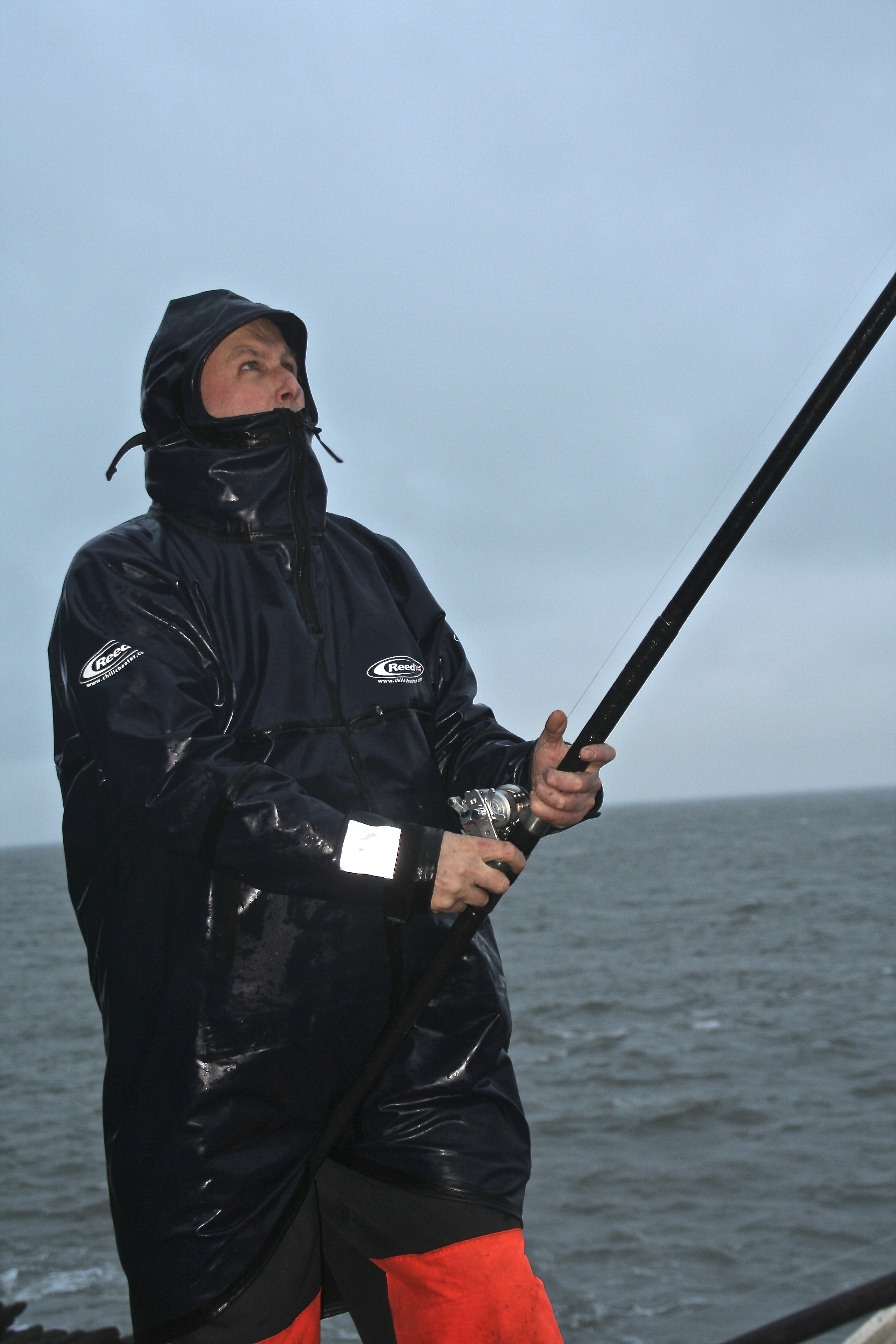 I recently enjoyed a visit to the shop floor where I met up with owner Chris Reed and Dion Hunt who gave me a fascinating tour of the premises and explained the intricacies and complexity's of the manufacturing process and the properties of the materials used. Chris established the company in 1999 when they got off to a flying start winning the British Plastics Award for Aquatherm Fabric.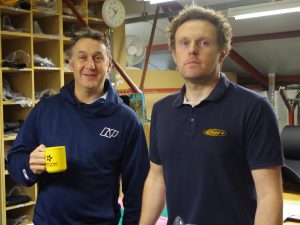 Aquatherm is a modern intelligent Fabric designed using basic practical science as Chris explained to me in layman's terms. Wind and water is the enemy and are combated effectively using layering with Chillcheater's Aquatherm providing the outer layer. The smooth outer surface is water resistant and drys quickly reducing wind chill that is caused by evaporation.
The most popular products for anglers have been the Aquatherm outdoor jackets with transpire fleece inner with matching storm trousers. I have had one of these jackets for close to two years and can vouch for its warmth and weather resistance both at home and abroad in Norway.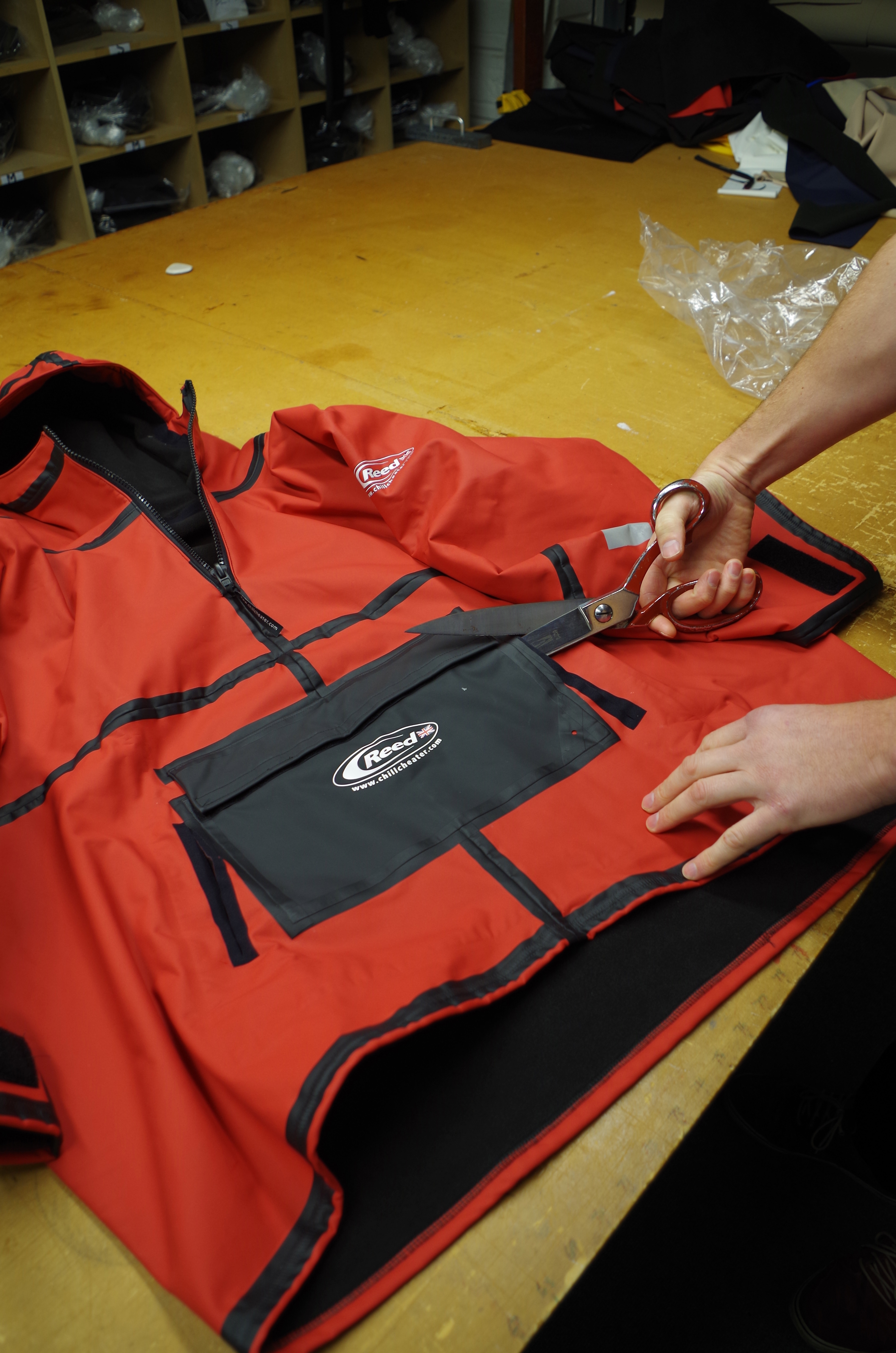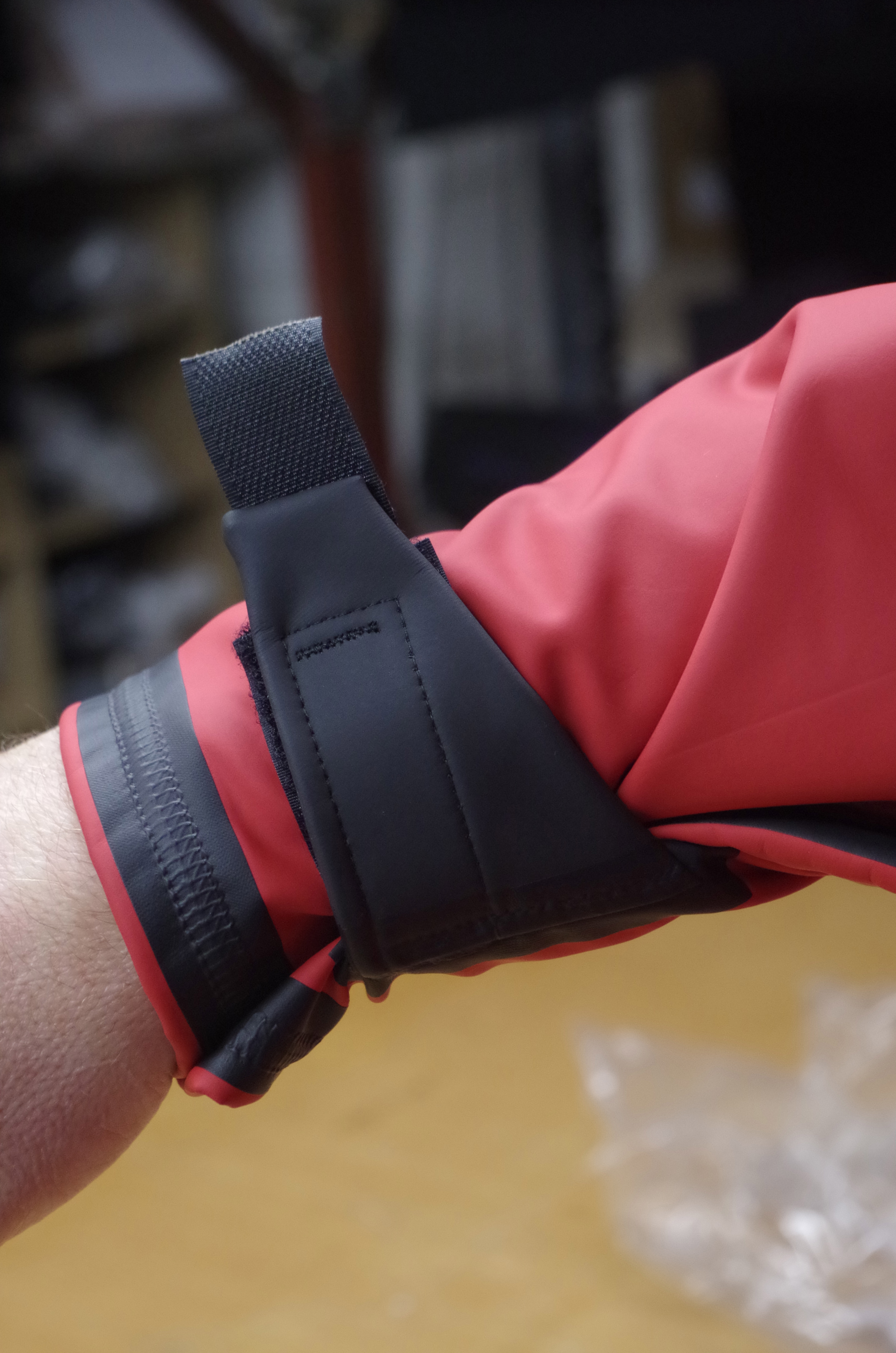 Extensive testing and consultation with anglers including North Devon's local enthusiast Kevin Legge has resulted in a product that ticks many boxes. The Storm Jacket has several useful features including a fleece lined kangaroo pouch pocket to warm the hands, an Aquatherm outer pocket with a drain hole along with Velcro fastening, adjustable wrist straps to prevent water ingress and ¾" length zip that is made from hardwearing saltwater proof plastic. The storm peak is reinforced with wire; reflective strips give high visibility for added safety. All seams are fully heat taped to ensure no leakage.
The storm trousers are made of the same Aquatherm material with adjustable Velcro boot fasteners, shin guard overlay protection for knees, twin cargo pockets with drain holes, double Aquatherm bum patch, inner foam pouch phone pocket, elasticated back fix braces with simple double loop fasteners and elasticated top for close fitting.
Ideally beneath this robust outer layer can be worn transpire fleece inners. These are made using single filament yarns made from polyester and spandex. This ensures a tangled array of soft filaments that cling to the body matching the body's contours trapping a warm layer to the skin. These fleeces can be purchased in either single layer suitable for the British Climate or in double layer for extreme climates like Norway and Iceland in winter!
Other items in the transpire fleece range include socks, long trousers, short trousers, long sleeve tops, zipped or unzipped tops, beanies and balaclavas.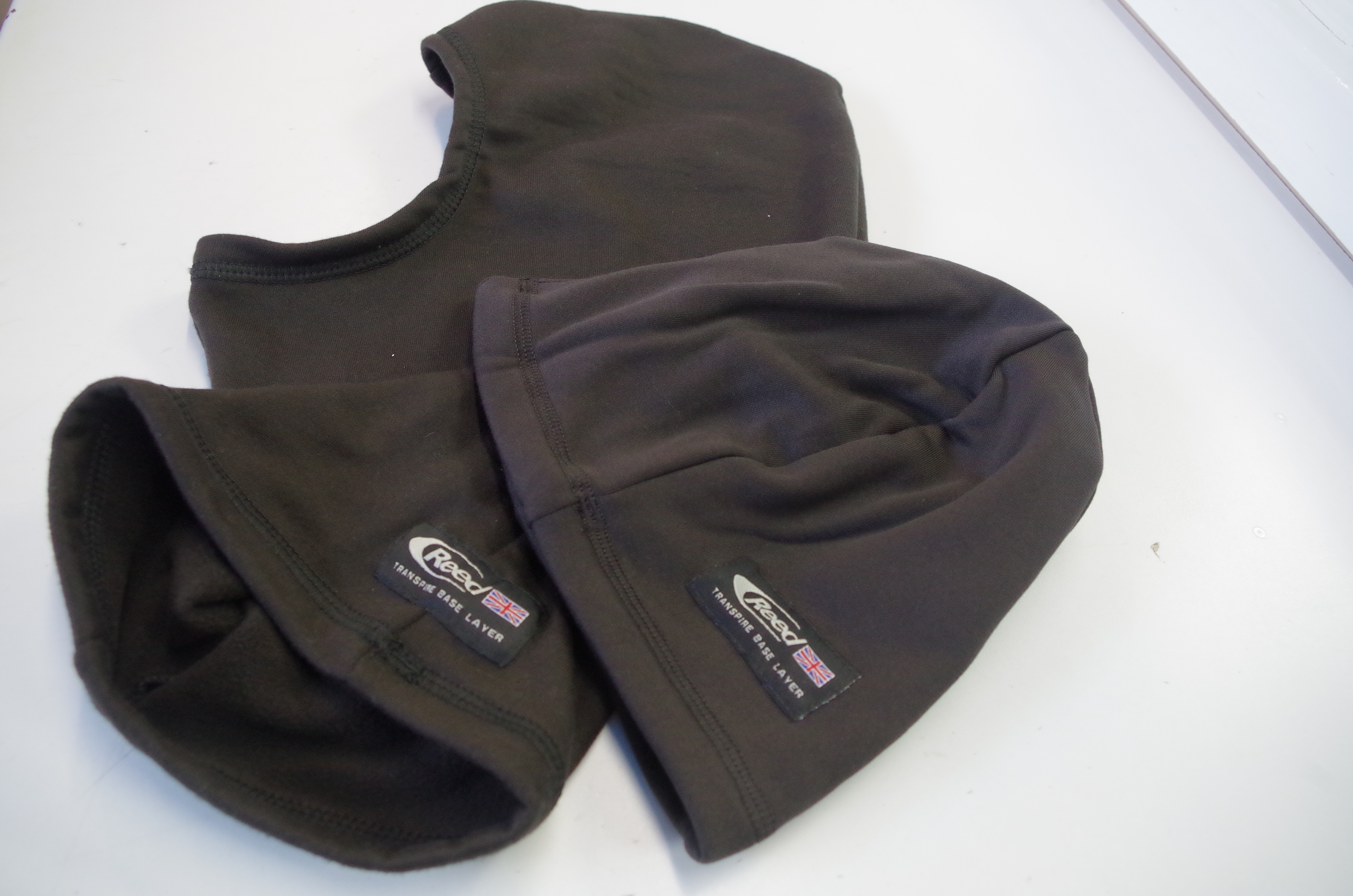 Dion also showed me a Pertex jacket that can be worn over the inner layers or as an outer garment to repel wind and light rain. This amazingly lightweight material folds up into a bag no bigger than an apple!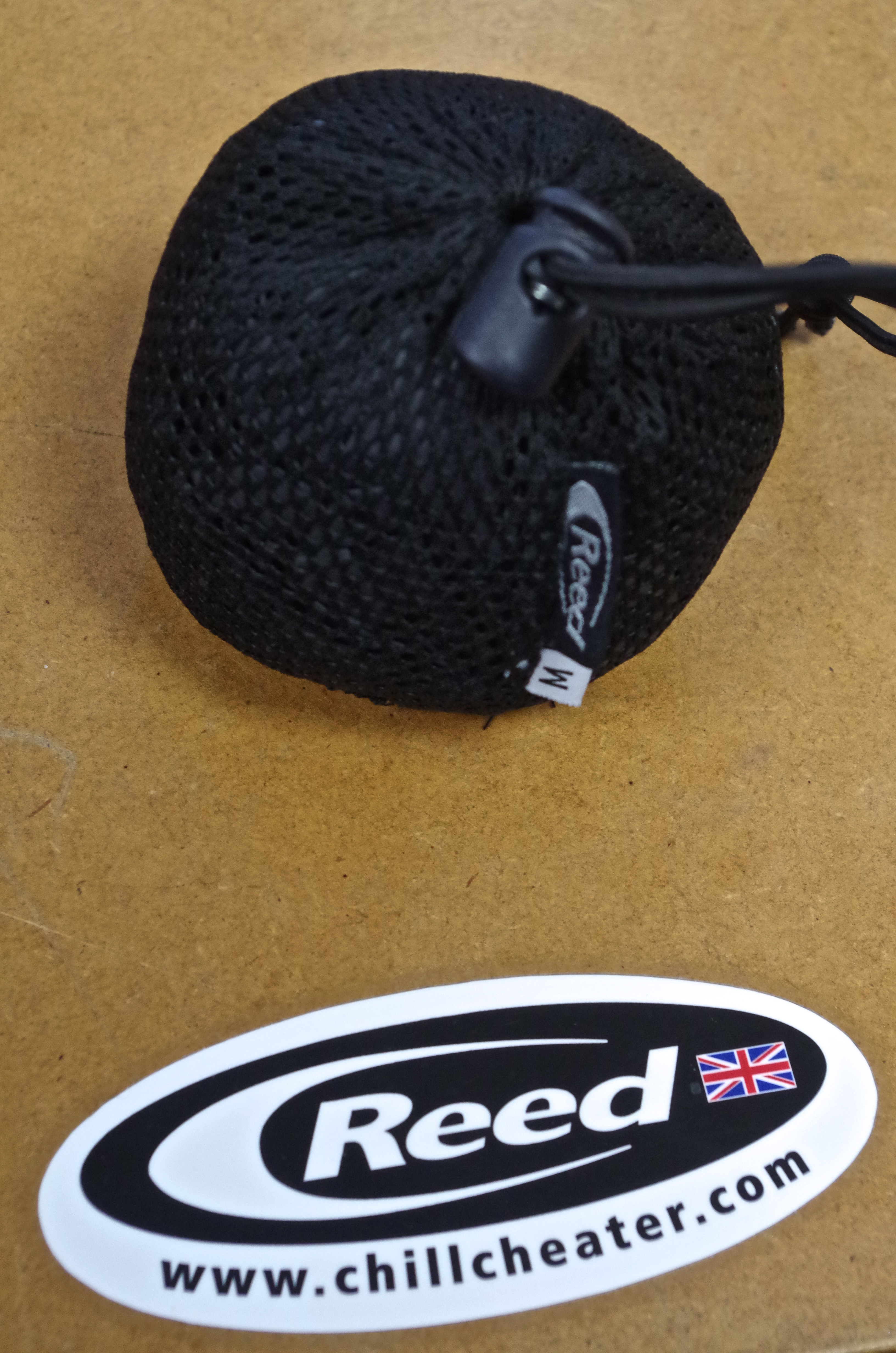 Testament to the quality of the clothing produced at Chillcheater is the fact that renowned adventurer and long distance Kayaker Justine Curgenven has chosen the products for several of her expeditions in some very harsh climates.
I found the tour of Reeds fascinating and was very impressed with the attention to detail and the state of the art production techniques ensuring a top quality product. The venture into clothing aimed at anglers is a relatively new venture for the company that has for years focused primarily on providing robust, light weight and warm clothing for extreme water sports enthusiasts.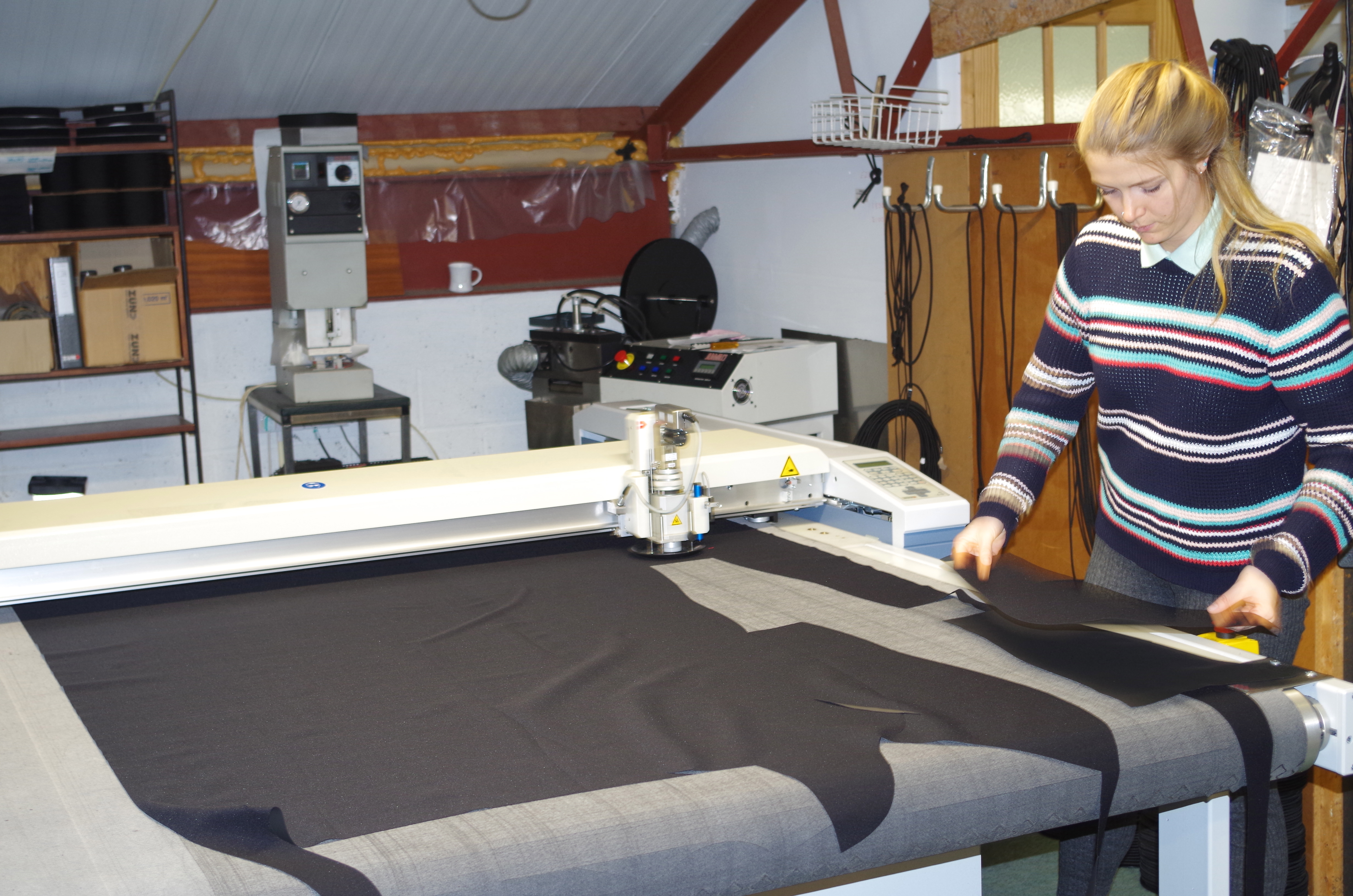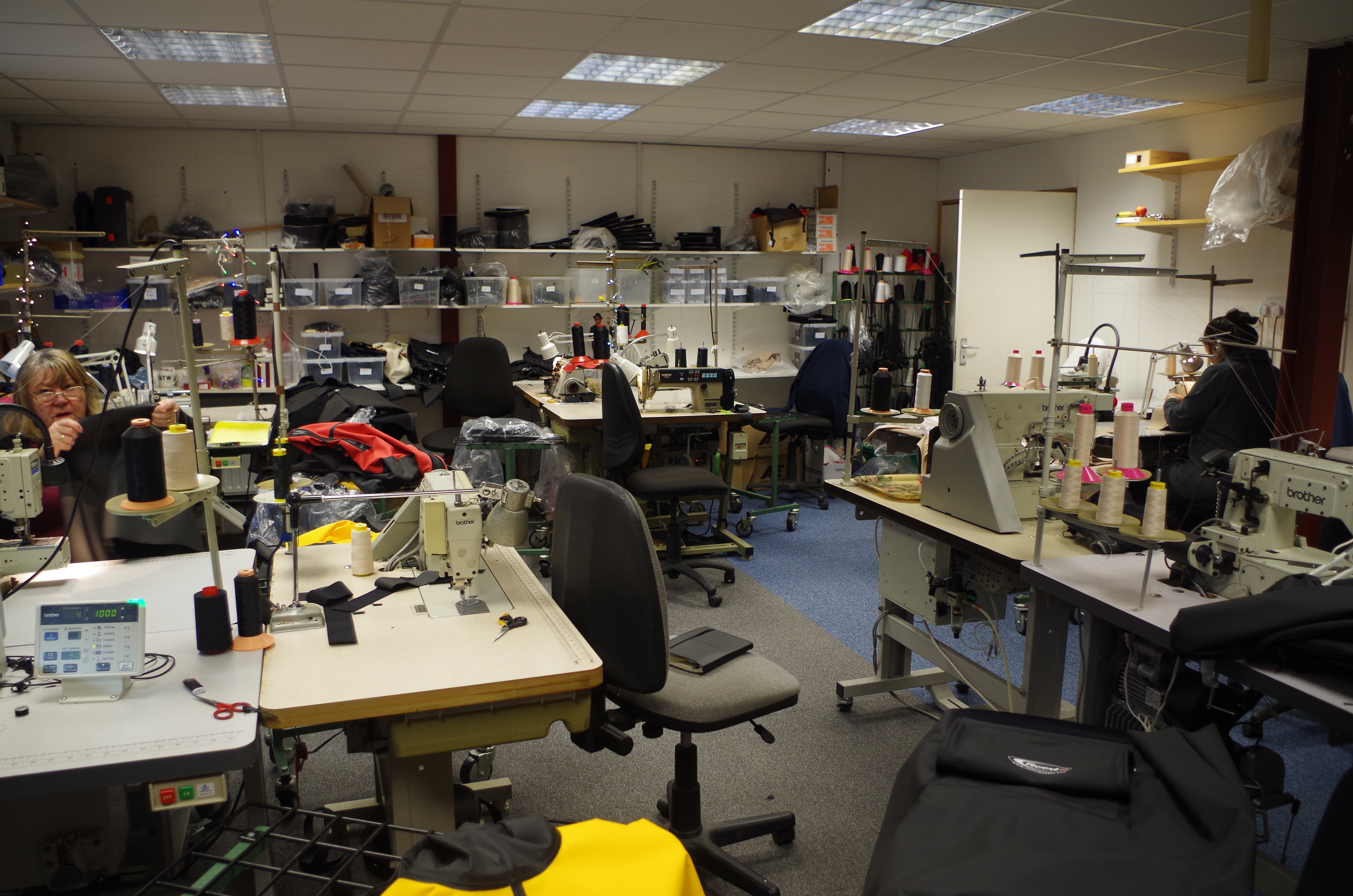 (Above) The factory floor
I discussed breathability and overheating with Chris who gave some sound advice regarding maintaining comfort whilst out fishing. Angling tends to be a rather sedentary pastime. I explained that one issue with fishing is that reaching the venue can require a considerable degree of excursion that can result in perspiration. This can then lead to the angler feeling cold as the session unfolds. Chris suggested that in many cases venting whilst in transit could significantly reduce this. So remove your hat and undo the zip. During long expeditions explorers cover ground slowly to reduce overheating. Plodding slowly to your chosen mark and taking five minutes longer to get there can significantly reduce perspiration and subsequent chilling. When you arrive at the mark you can of course zip up and put on the hat to keep the warmth in!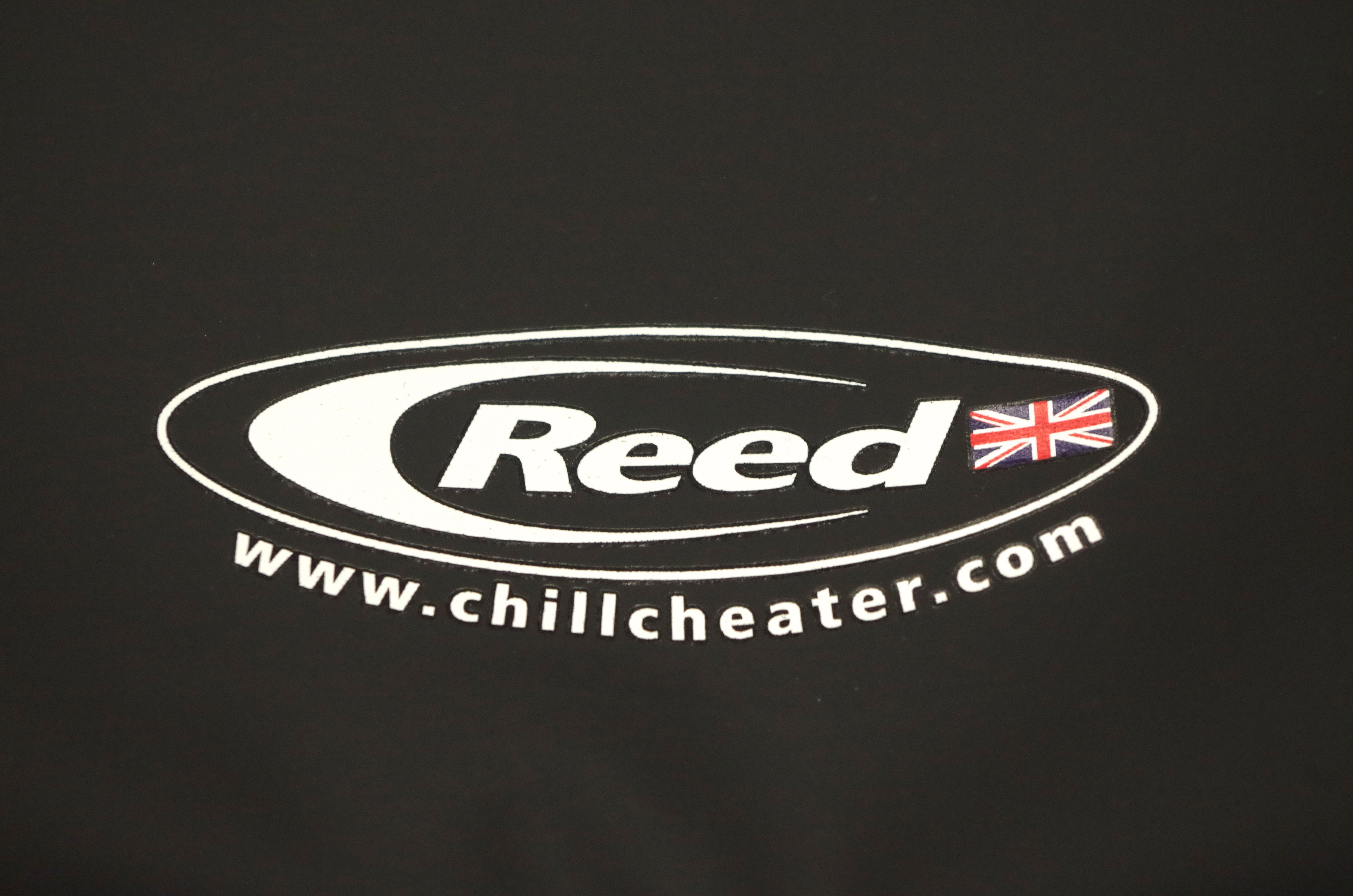 Chillcheater gear isn't cheap but it is certainly quality gear that will outlast the majority of weather gear sold by other companies for anglers. For more information on Chillcheater visit their website www.chillcheater.com or give them a ring on 01271 815828.