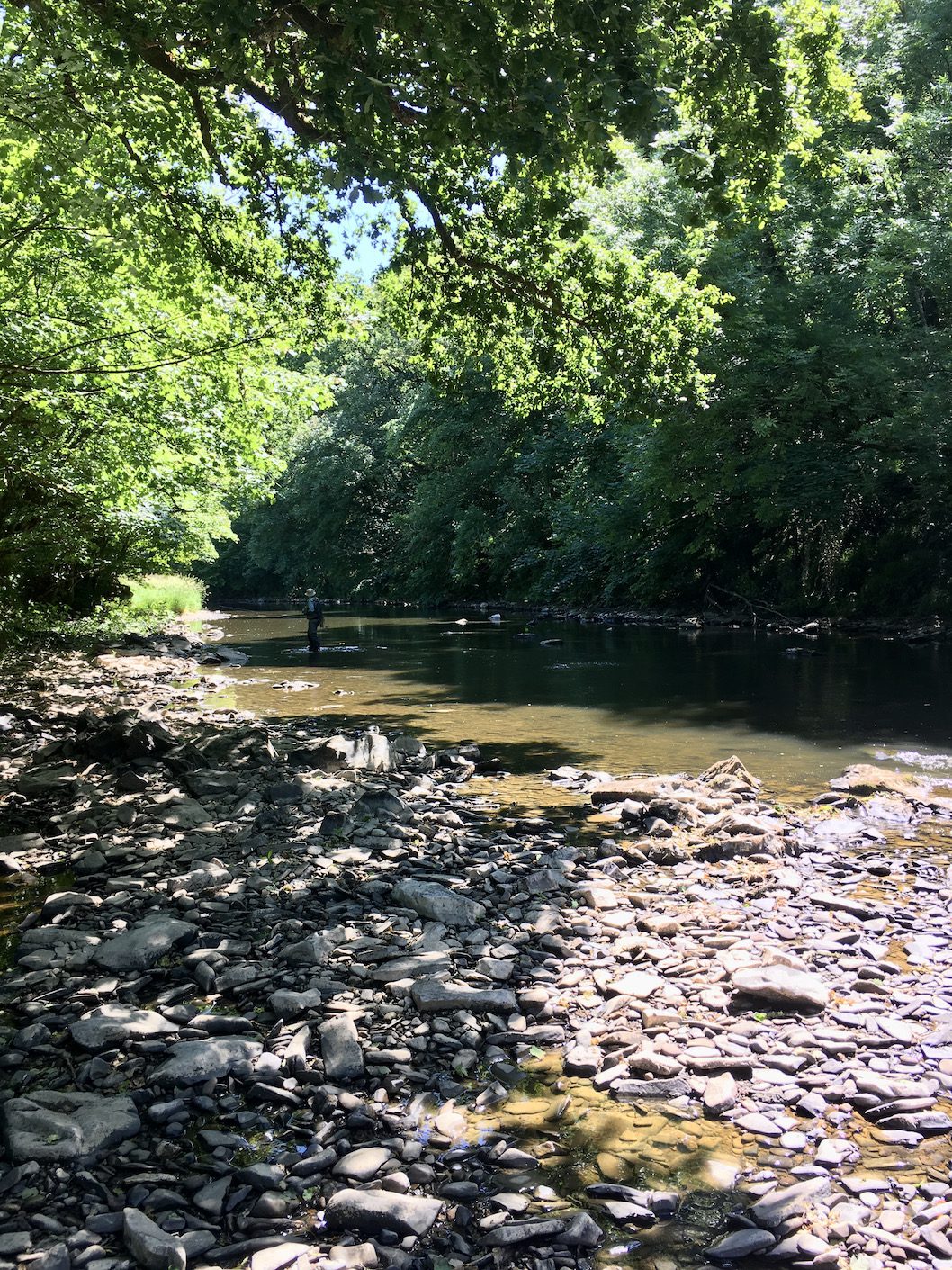 Advice from Richard Fieldhouse of Barbless Flies
As I'm sure you are well aware, it's been pretty hot over the last few days  in this weather it is recommended to leave the fish in both rivers and stillwaters alone. Water temperature has a massive effect on the ability of a fish to recover once it has been caught – it is generally accepted that once the water temperature is above 18°C, fish will start to become stressed (the warmer the water, the less oxygen is dissolved in it).
For the above reasons, it's probably just best to give the fishing a miss and sit in the garden with a cold drink for the next few days – enjoy it while it lasts!
The above is good advice for those who fish rivers and small still waters. It is alarming to see how low our rivers are here in the South West. I paused to look over the wall at Barnstaple Square on a recent evening out. A large salmon was swimming lethargically close to the wall. It was sad to see this iconic fish aimlessly swimming the estuary as it waits for rain to swell the rivers enabling it to forge upriver to achieve its life goal.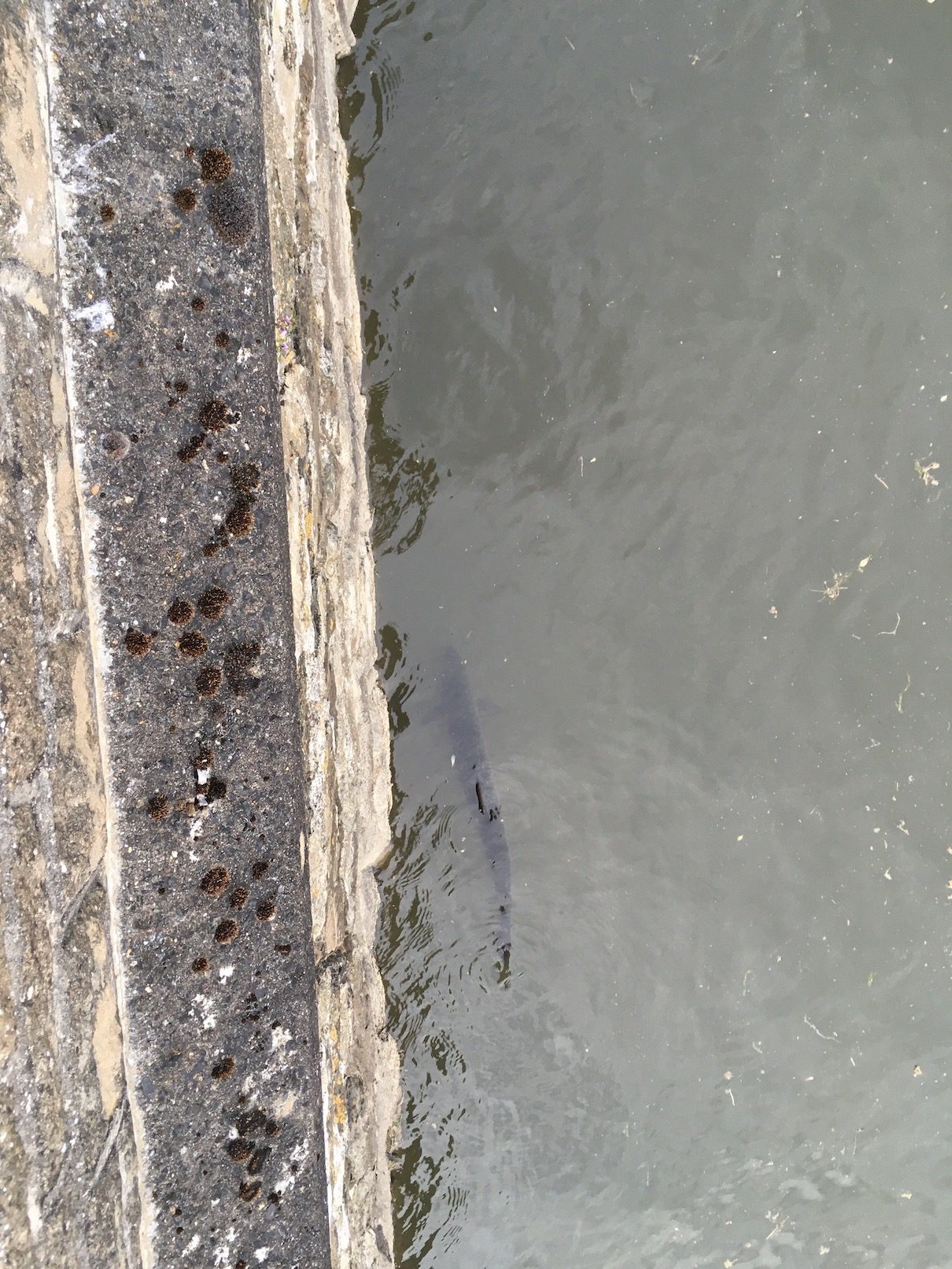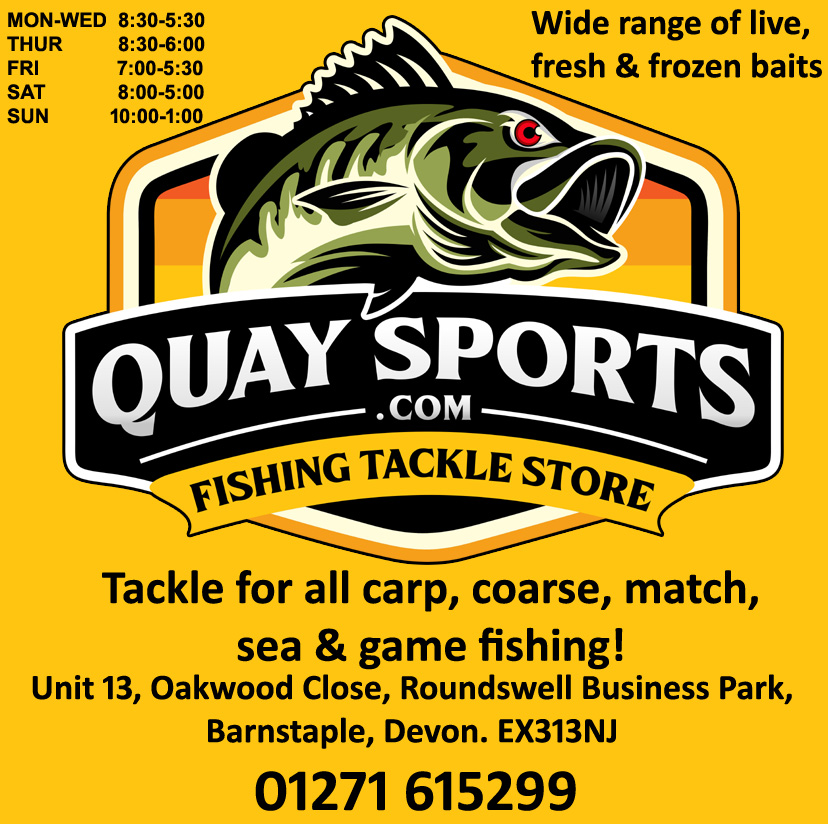 A few weeks ago whilst on the lower Taw I found a dying lamprey languishing in the shallows. These prehistoric creatures have been migrating  rivers since before dinosaurs roamed the land. And that is a long time ago. It is good to see that they are surviving in our rivers though it is worth thinking about their perilous existence as mankind continues to trash the world.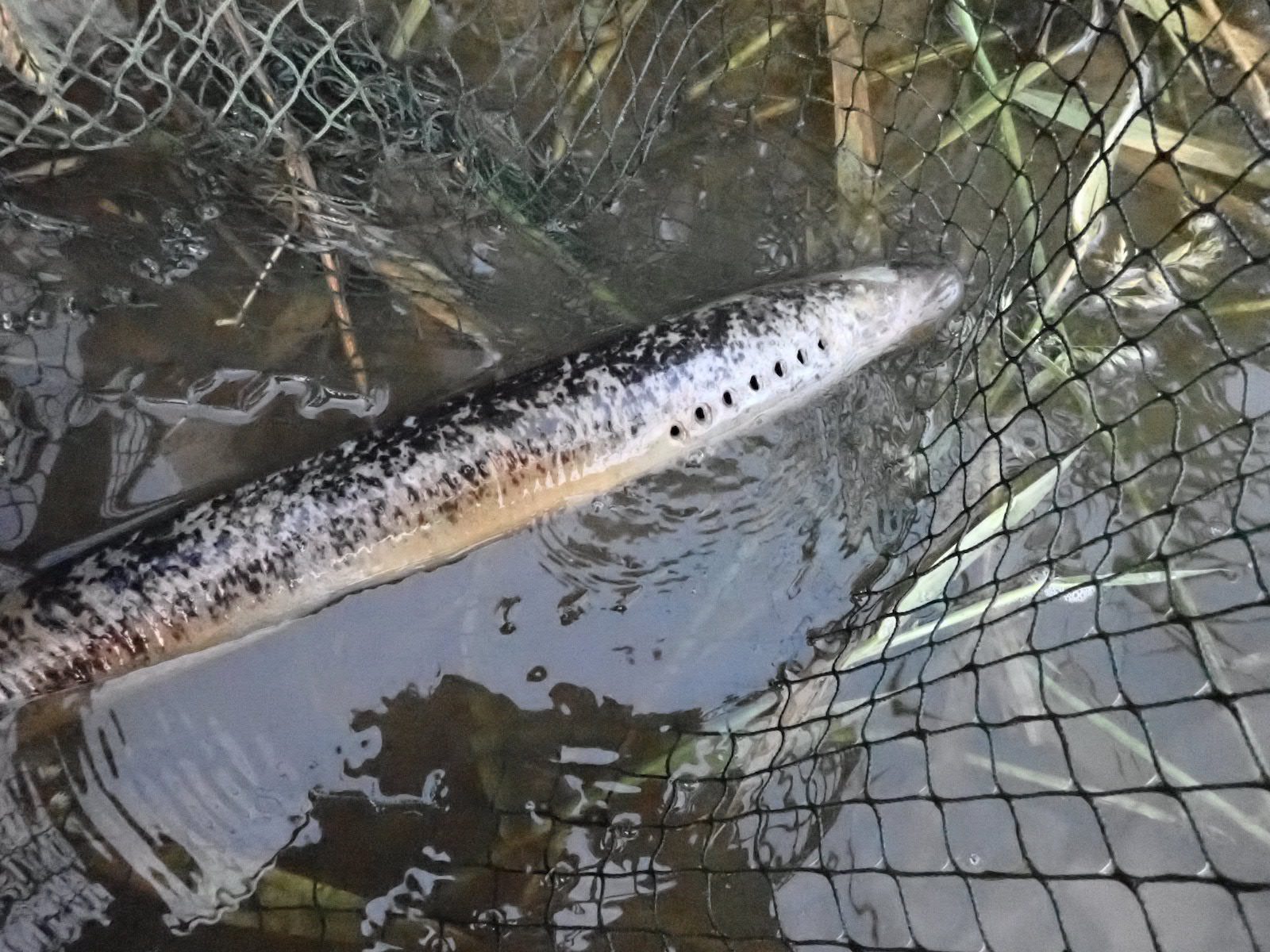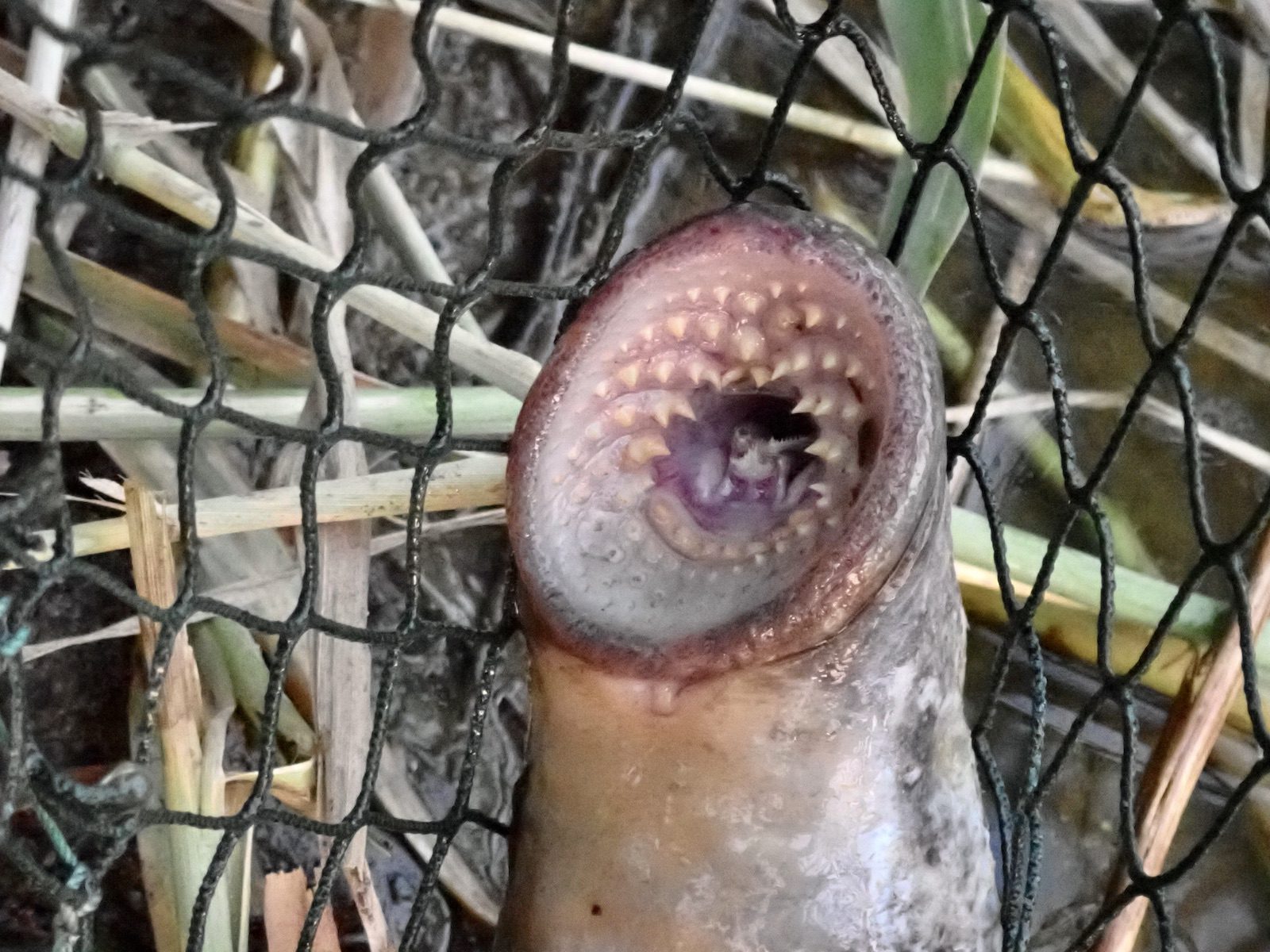 Are there many left who deny that climate change is happening? Are those that deny it totally removed from nature?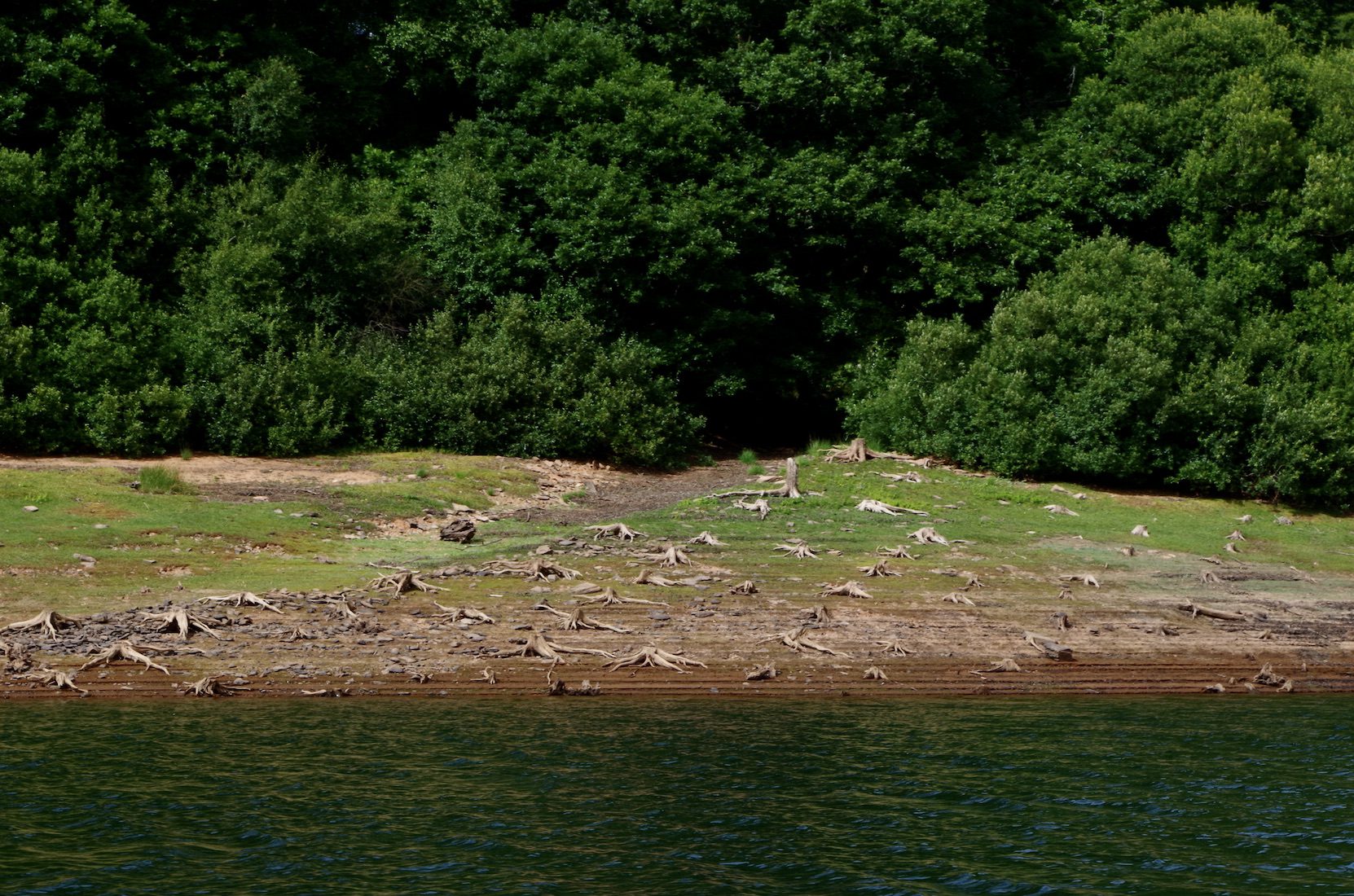 Wimbleball levels dropping after months of dry weather.