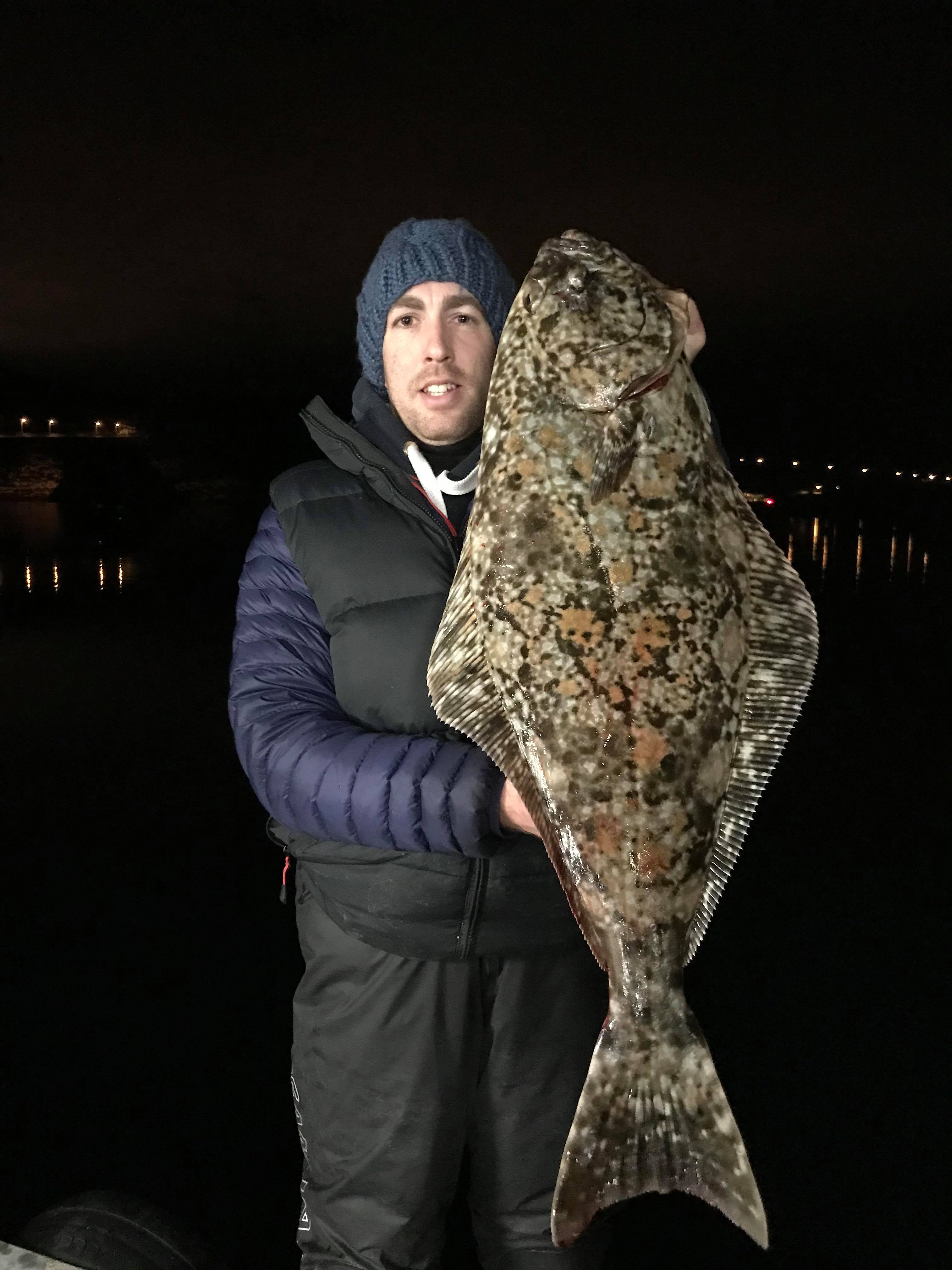 (Above)10lb + halibut for Craig
North Devon anglers Craig Mcloughlin and Kevin Legge are enjoying fishing in Norway where temperatures are minus 6 during the day and there  are just three hours of daylight!
Craig hopes to capture the Northern Lights before they come home. One of angling joys is the adventures it takes its participants on.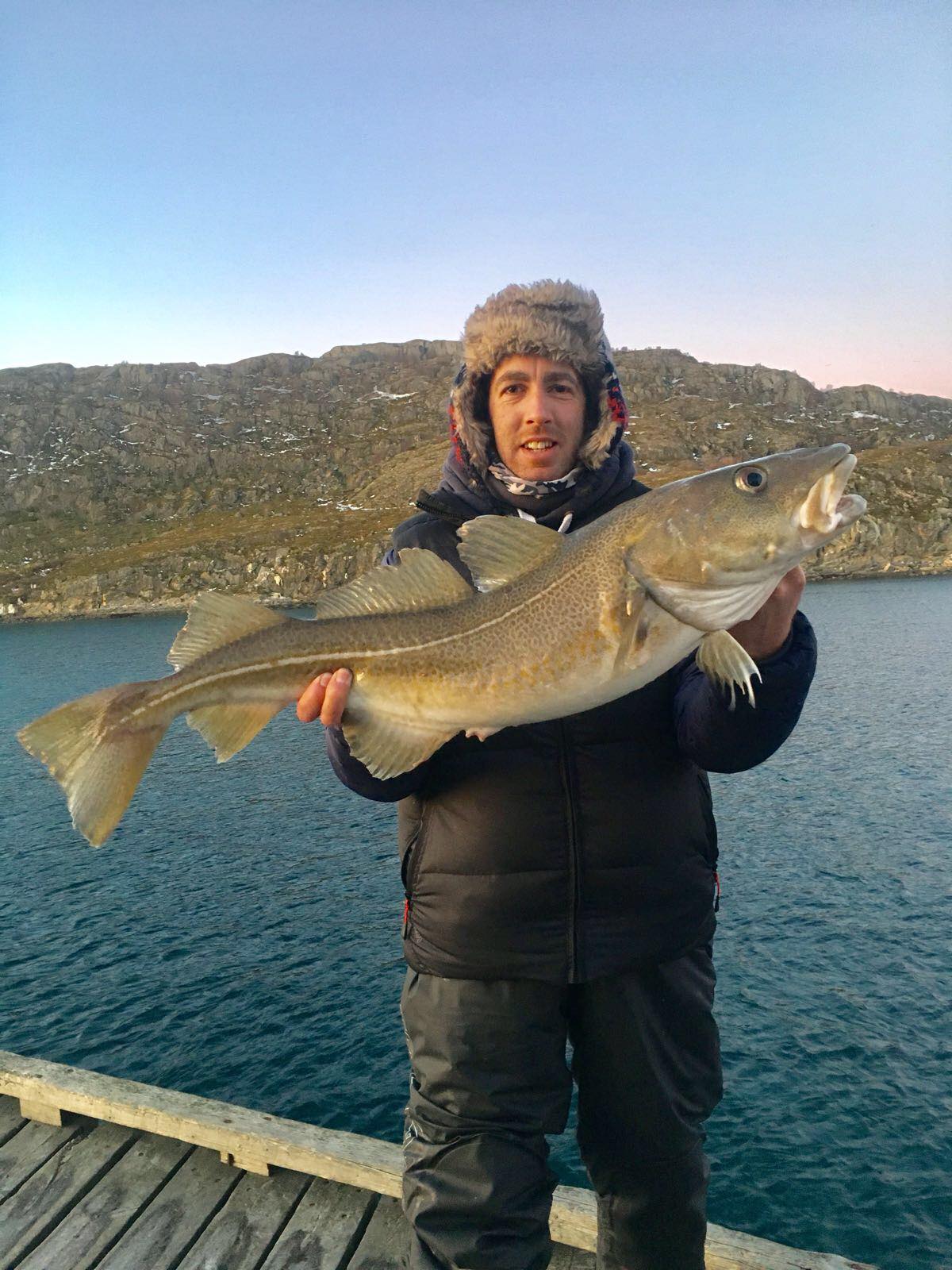 (Above) Double Figure cod for Craig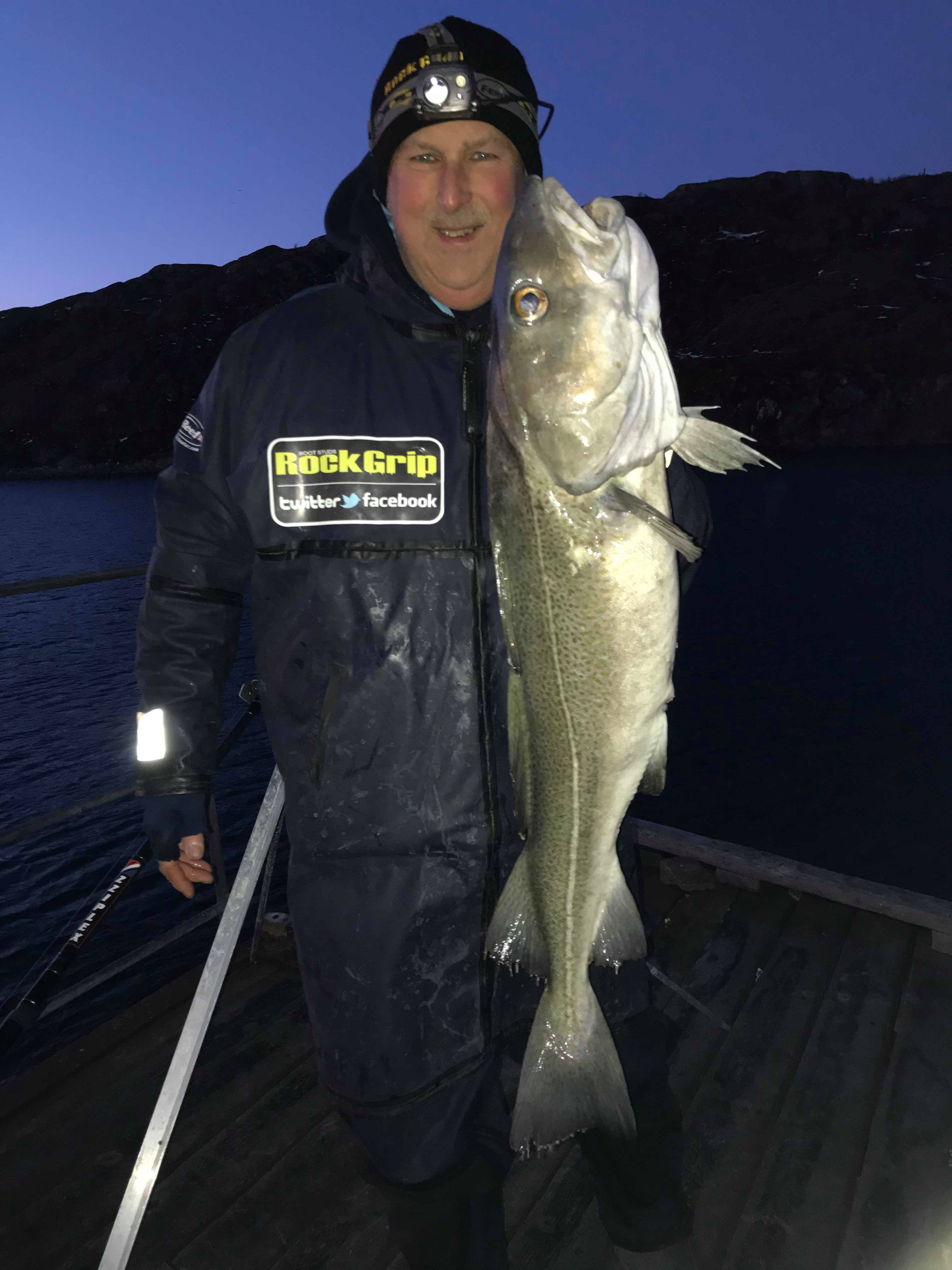 (Above)Kevin Legge with a double figure cod