As Autumn descends and days grow colder many sea anglers hope to catch cod. Sadly cod have become rare along the North Devon shore line so if you want cod its best to head up Channel and get out on one of the many charter boats that operate. Dan Hawkins has relocated to Watchet after the summer at Ilfracombe and continues to find quality fish.
Mick Cashmore sent me this report from Somerset.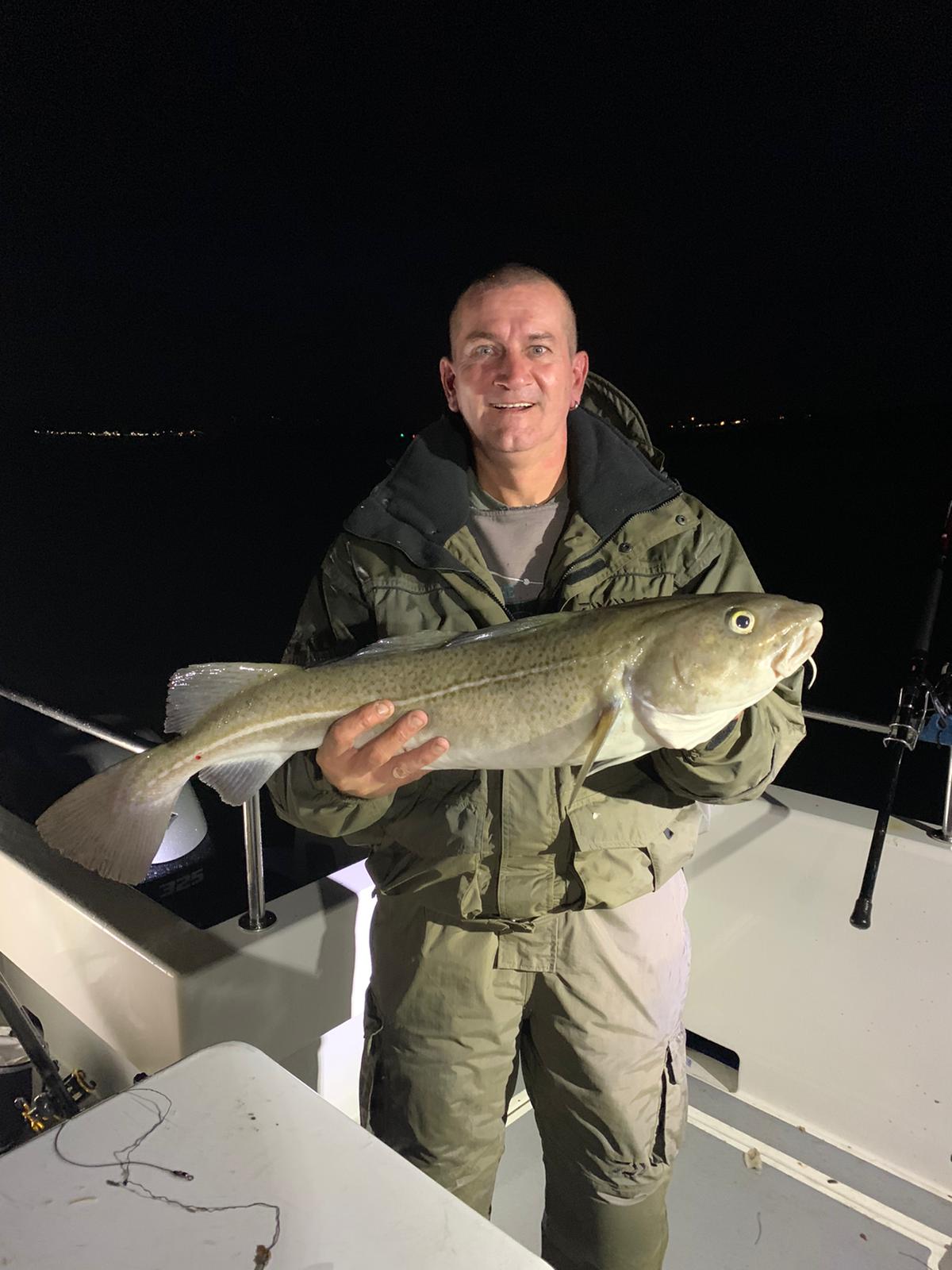 Massive thanks to Dan Hawkins, Reel Deal charters, for a great days fishing, Saturday 5th Oct, and finally helping me get my lump of a cod and pb @ 9lb 2oz after years and miles of trying. Thanks again to a great skipper who works so hard to get you on the fish.