The bad weather endured throughout March has not been good news for fishery owners as Nick Hart Reports in his latest news brief from Exe Valley Fishery. It is to be hoped that springs warmth soon descends to encourage anglers out to the waters edge.
(Below )John Slaven with an Exe Valley Trout – one of just 44 anglers who fished at Exe Valley during March!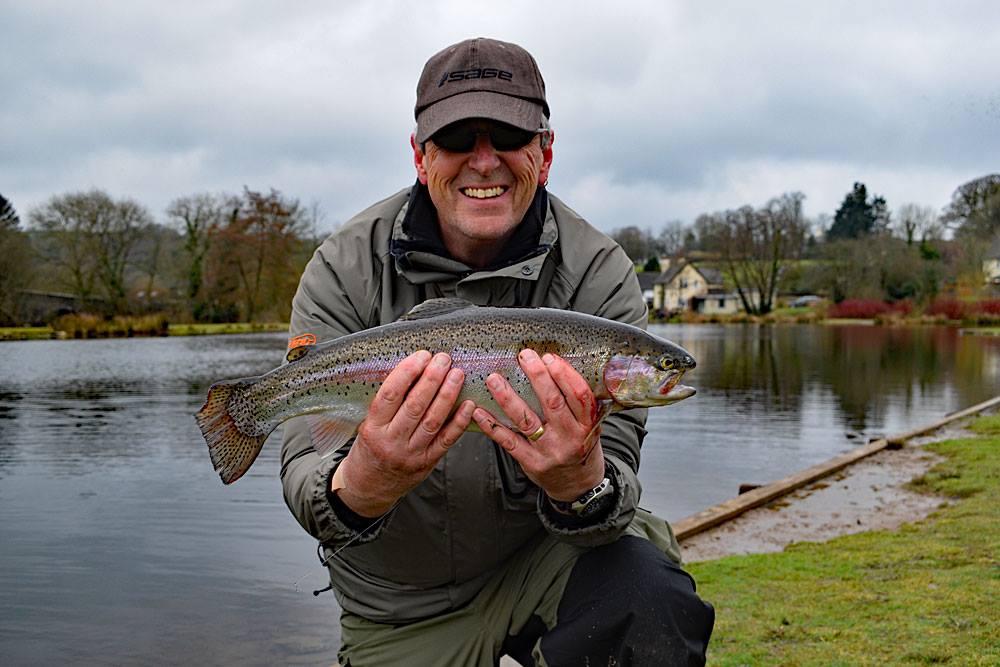 The weather during the last few weeks has resulted in our quietest March on record with just 44 anglers visiting (yes, that's correct …just 44!) … 11 of them for the Troutmasters match which had to be rescheduled due to snow.  Despite the lack of customers, we continue to maintain and stock the fishery as always, shown in the catch figures of 153 fish caught by the 44 anglers up to 29th March resulting in a rod average of 3.5.With the continued changeable conditions and lack of footfall we have regrettably taken the decision to delay the reopening of Lobbs Lake until such time that we feel the venue will have the support required to operate the lake on a day to day basis.