Combe Martin Sea Angling Clubs annual Putsborough Open has become a popular date on the local angling calendar and this years event attracted 49 competitors from all over the West Country. Once again the club were lucky to have good conditions with heavy rain that fell in some areas of North Devon skirting the beach. A heavy swell that pleased the surfers before darkness fell made fishing a little challenging at times but did not seem to deter the fish from feeding.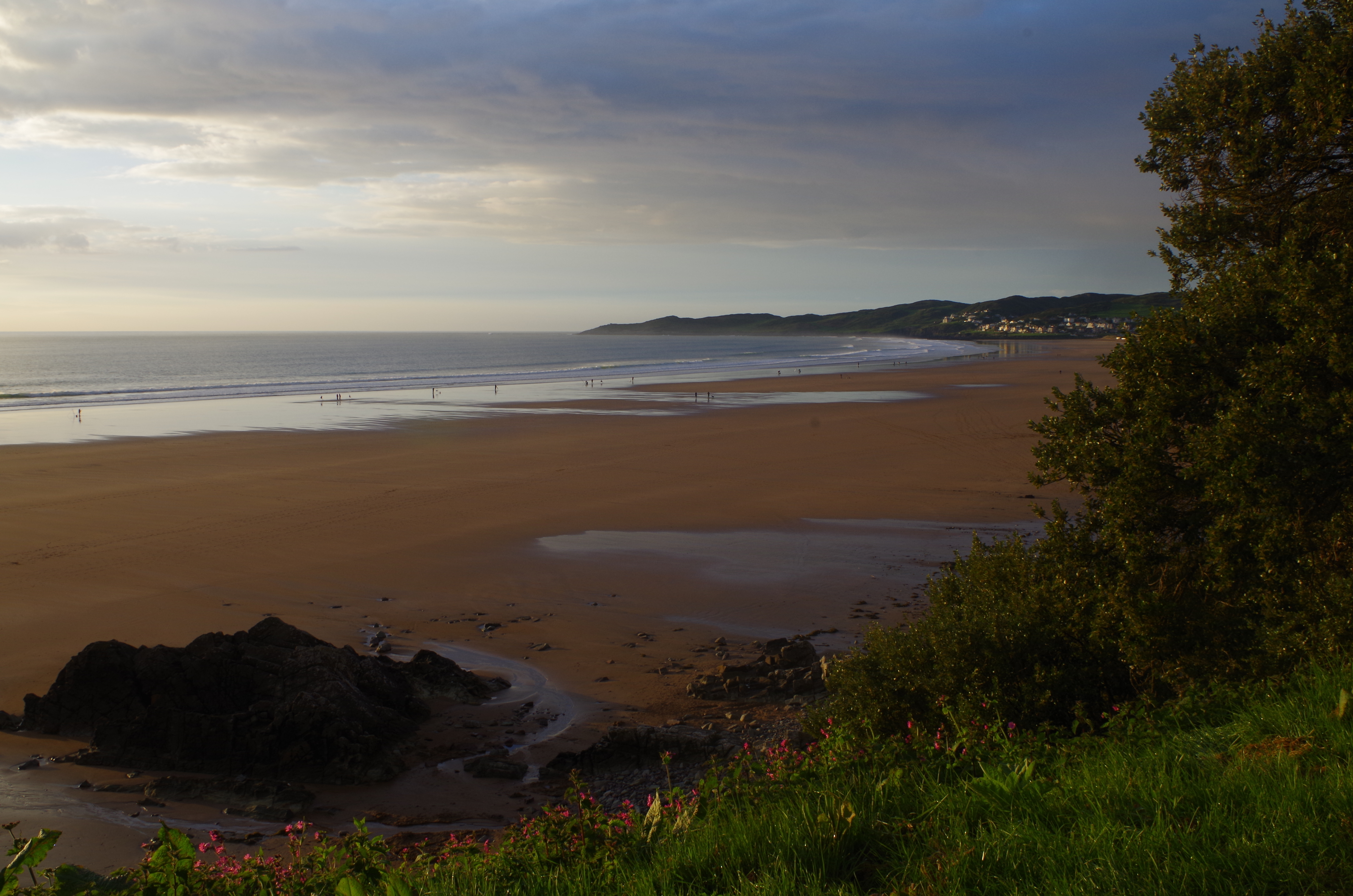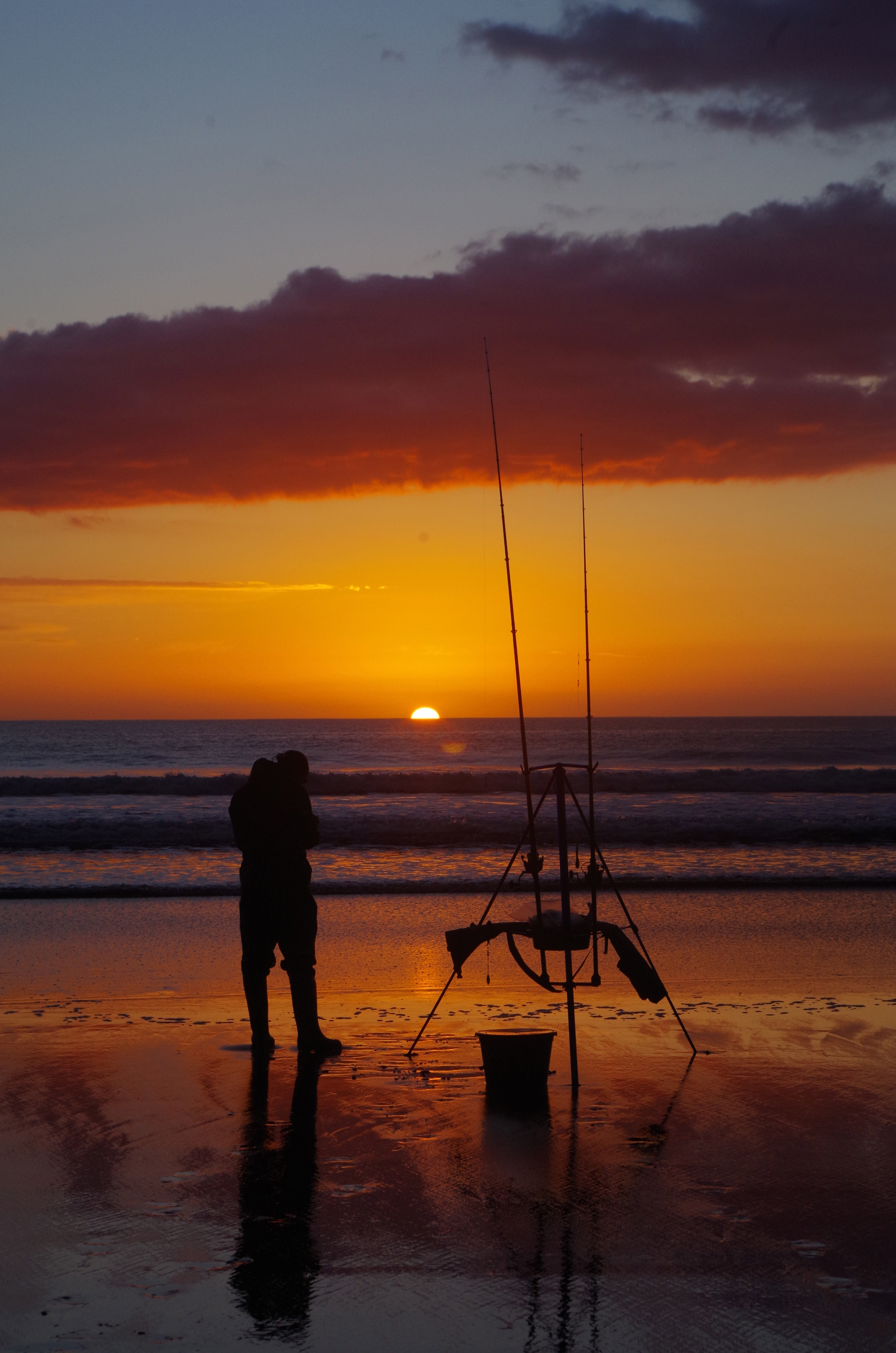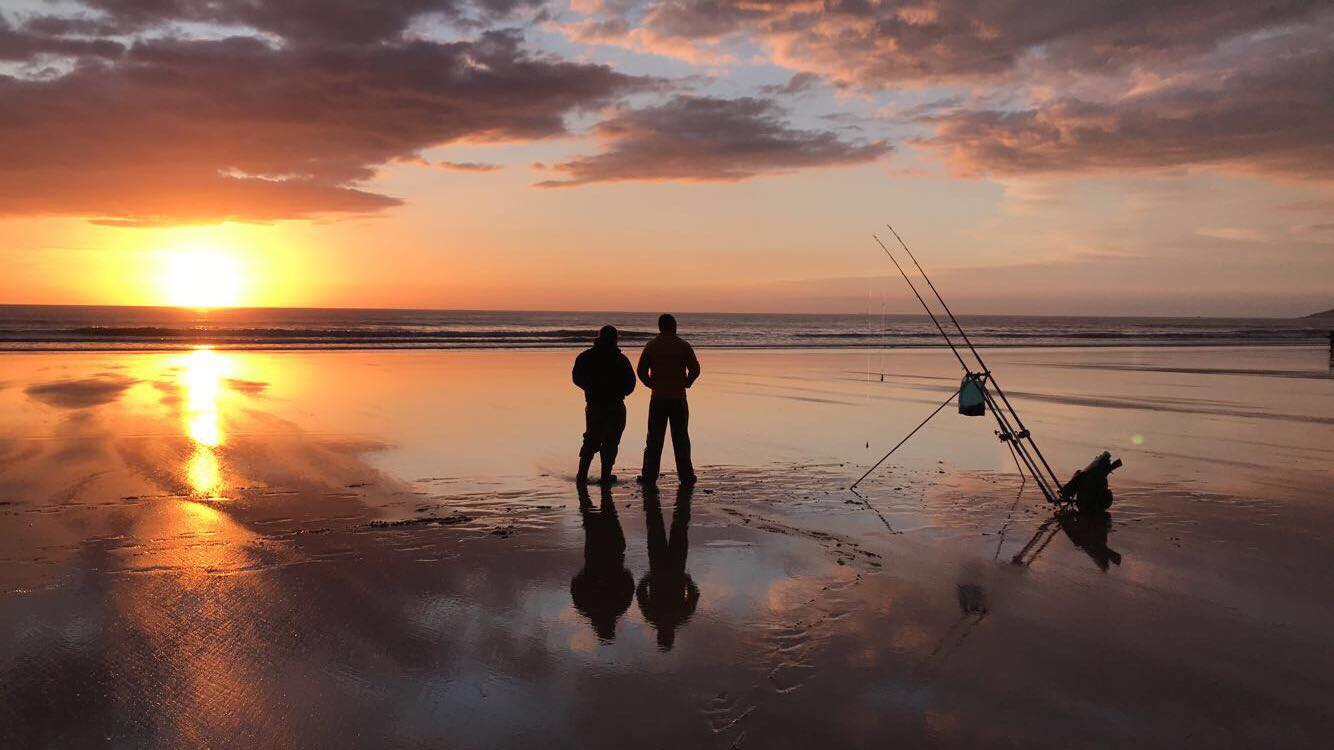 Each year it is good to see familiar faces on the beach and several commented to me that it was great to be there on such a night and to catch a fish would surely be a bonus. The fishing proved to be productive for some with small eyed ray, bass, smoothound, turbot and dogfish caught from all along the beach.  No exceptional specimens were caught this year to match previous catches that have included double figure small eyed ray, tope to over forty pounds, blonde ray to over 10lb and huss and conger into double figures.
The winner of this years competition was Ross Stanway with a dogfish of 2lb one of several he landed that also won him the pool for the best brace with his second dogfish weighing 1lb 14.5oz.
The event was generously sponsored by Sakuma and Ilfracombe High Street Tackle enabling the top twelve anglers to walk away with a fine array of tackle in addition to the £100 first prize and £50 second prize in cash.
The top twelve were :-
1st  – Ross Stanway – dogfish 2lb
2nd – Andrew Atkinson – small eyed ray – 6lb 10oz
3rd – Ross Stanway – dogfish 1lb 14.5oz
4th – Julian Druce – bass 5lb 1oz
5th – Gary Andrew – small eyed ray – 6lb 1oz
6th – 7th Dan Welch & Ross Stanway – dogfish 1lb 13oz
8th – 9th – Gareth Pike & Andrew Clements  – dogfish 1lb 12oz
10th Joe Toop – small eyed ray – 5lb 11oz
11th – 12th Colin Emery & John Stanway – dogfish 1lb 11oz
The club would like to thank the owners of Putsborough beach for allowing us to hold the event and I would like to thank all those who made the effort to come and fish many traveling a good distance to be there. A special thanks to all who have sent me pictures of the event including the stunning image of two anglers admiring the setting sun taken by Callum Gove.