Forty-Nine anglers descended upon Putsborough Beach for Combe Martin SAC's popular annual Open Match. Conditions were close to perfect with an offshore breeze and a moderate swell pushing onto the beach. As the anglers arrived families were vacating the beach and were intrigued at the number of anglers arriving and asked what we expected to catch. I feel sure that most who visit the beach have no idea what lurks within a hundred yards of the dry sand.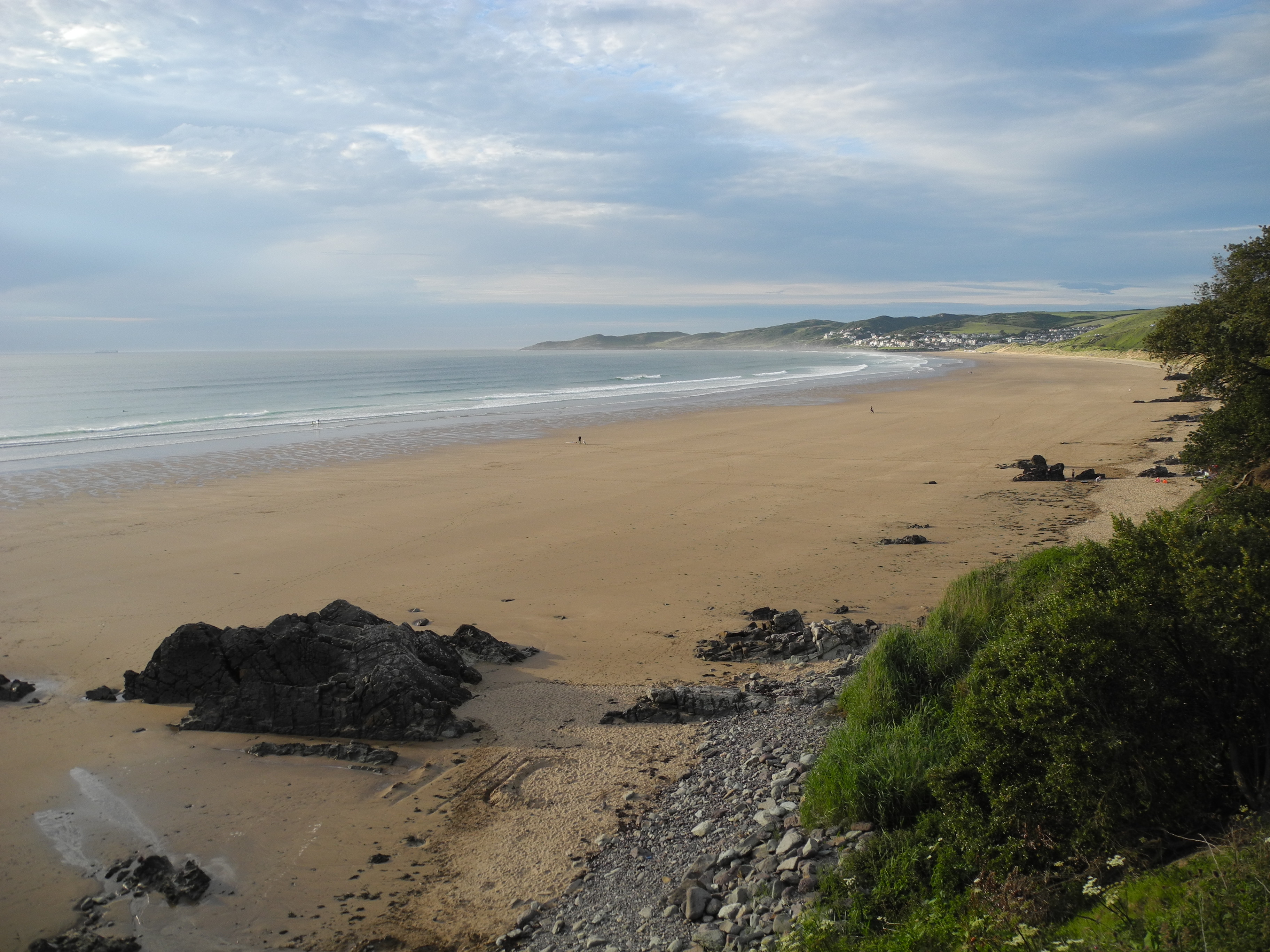 The club had made the popular decision to amend the dogfish specimen size for the competition raising it from 3lb to 3lb 8oz. As it turned out dogfish were scarce on the night with just a handful recorded. The desired small eyed ray turned up in really good numbers with over thirty registered and returned. There were also several bass caught to just under 5lb, smoothound to 7lb 12oz and a few small turbot.
Combe Martin SAC give a huge thank you to the generous sponsors Sakuma, High Street Tackle Ilfracombe and Chillcheater.
The club would also like to thank all the competitors who attended on the night and made the event a resounding success. The owners of Putsborough are thanked for allowing us to host this popular event and I remind anglers fishing the beach that it is a Private Car Park and should be treated with respect at all times giving consideration to those holidaying at the venue. As an organiser I have to admit  to a degree of apprehension each year regarding the weather and the logistics. The count up is always a bit stressful with a deluge of fish and a keen-ness to get everything wrapped up correctly without keeping anglers too long; as many have travelled a good distance and want to get home to bed. Apologies from the club for a couple of minor errors, fortunately I think everyone who should have received a prize did and I am sure all will agree that the prize table was excellent with the top fifteen fish securing a prize pack of a considerable value.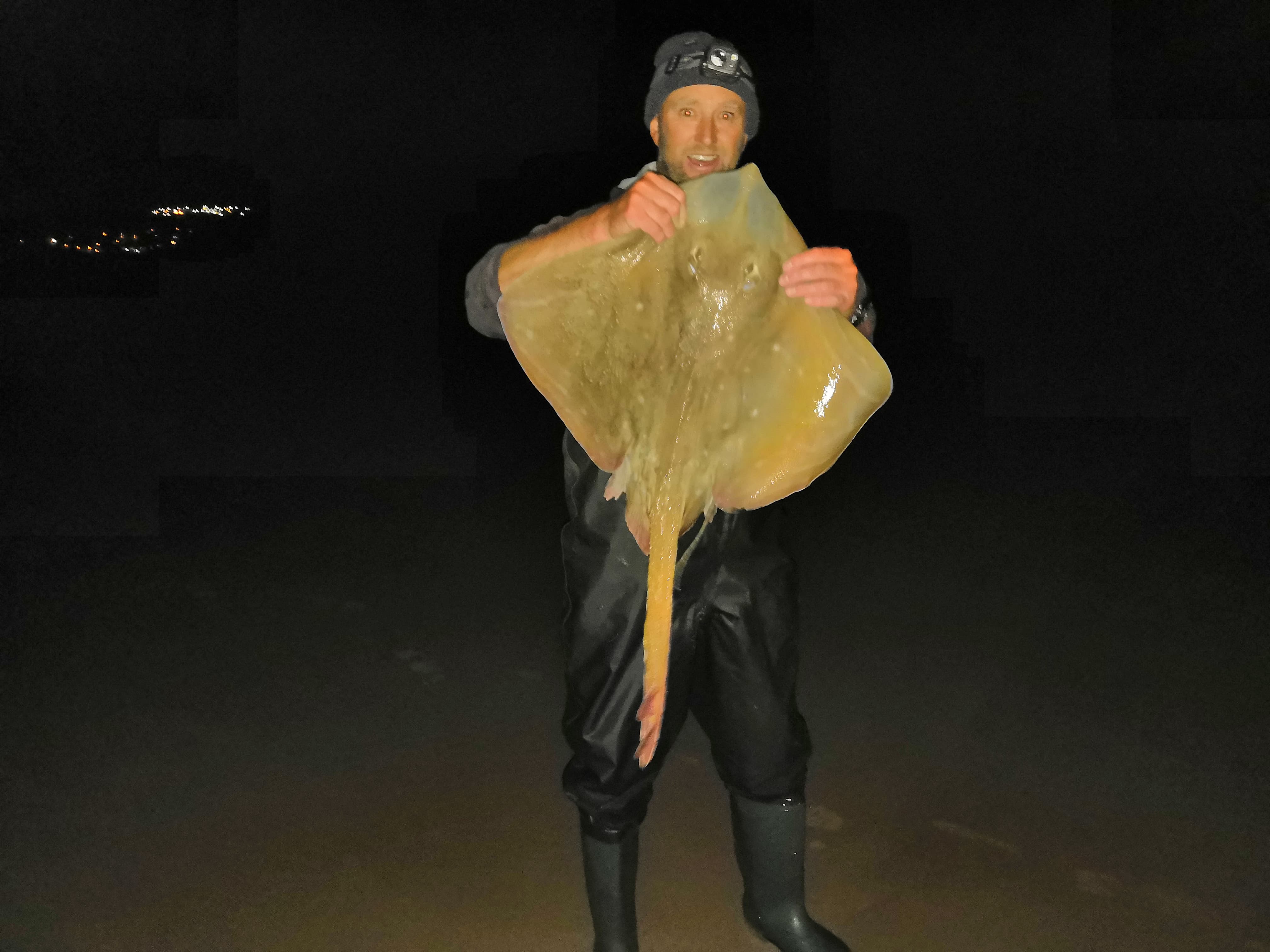 Full Results :-
1st – Ian Laird – Small eyed ray – 8lb 8oz
2nd Dan Welch – Smoothound – 7lb 12oz
3rd -Louis Rooke – small eyed ray – 7lb 3oz
4th – Dan Welch- small eyed ray – 7lb 2oz
5th – Jonathon Stanway – small eyed ray – 7lb 1oz
6th – J. Mayhew – small eyed ray – 6lb 15oz
7th – Gary Andrews – small eyed ray – 6lb 14oz
8th – Ian Hooper – small eyed ray – 6lb 8oz
9th – Dan Welch – small eyed ray – 6lb 5oz
       = Craig McCloughlin – small eyed ray – 6lb 5oz
10th – Craig McCloughlin – small eyed ray – 6lb 4oz
11th – Matt Jeffery – small eyed ray – 6lb 3oz
12th – Brian Retallick – bass – 4lb 14oz
13th – Dale Kiff – Small eyed ray – 6lb 1oz
The winner of the pool for the best brace was Dan Welch with a smoothound scaling 7lb 12oz and a small eyed ray of 7lb 2oz a total % of 148.906%