Wimbleball continues to fish exceptionally well as the season progresses with some superb catches to anglers fishing buzzers and imitative patterns. Th next couple of months offer some excellent prospects.
Peter Hughes enjoyed a superb day's fishing today off the bank at Ruggs. Despite bright sun and a strong, cold, North East wind Peter and his friend managed to entice 15 strong, hard fighting, bars of silver on a catch and release ticket. Brilliant fish and fishing with all fish coming to buzzer variants on floating lines.
Simon Fuller and boat partner caught full bags from Cow Moor fish ranging from 2.8lb-4.8lb,and bank fisherman Ashley Scott bagged up at Ruggs with fish up to 5lb.
(Below) A fine rainbow for Daniel Loftus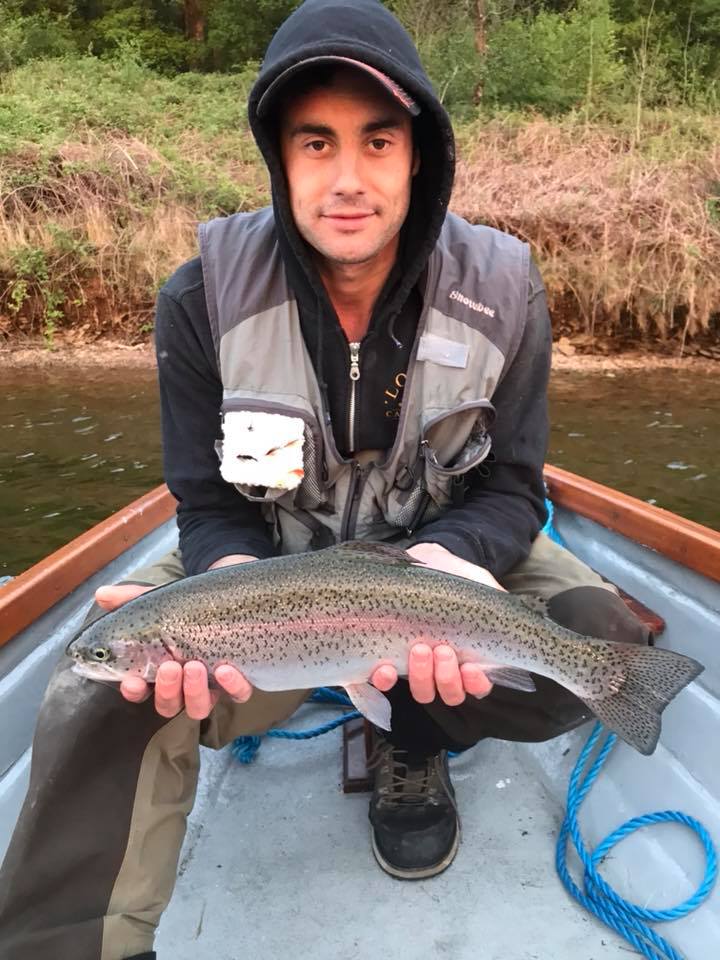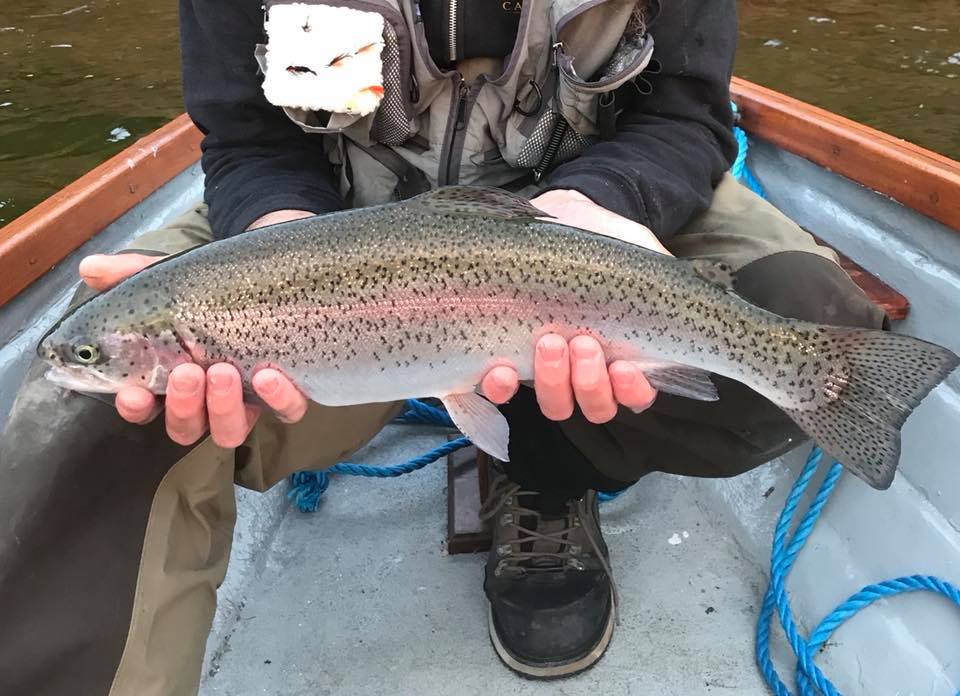 (Below )A couple of the fish caught by Ashley Scott