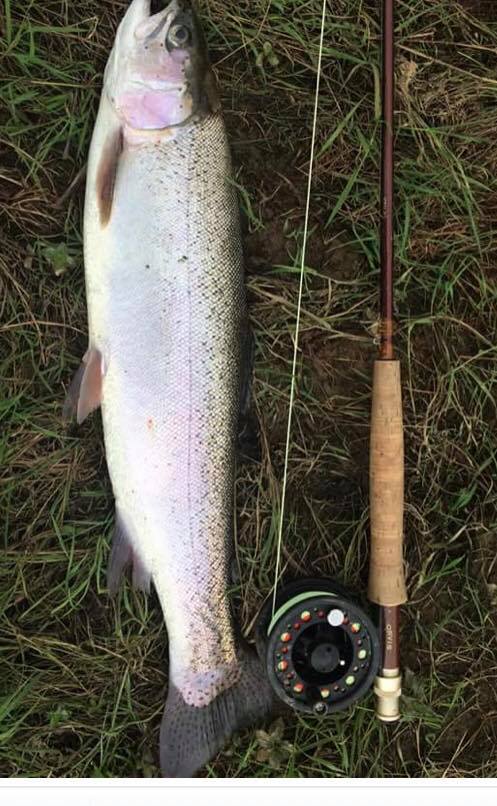 (Above)One of the 5 fish caught by Ashley Scott who tempted the fish on the coch bonddu beetle pattern.
Sport has been excellent at Wimbleball with quality rainbows taking several anglers to the backing from both boat and shore.
                                               (Below) A none fish bag for  boat anglers Brandon and Mark Hayward.