(Above) Ollie Passmore tempted this fine specimen thin lipped grey mullet weighing 4lb 8oz on a baited spinner in the river Taw Estuary.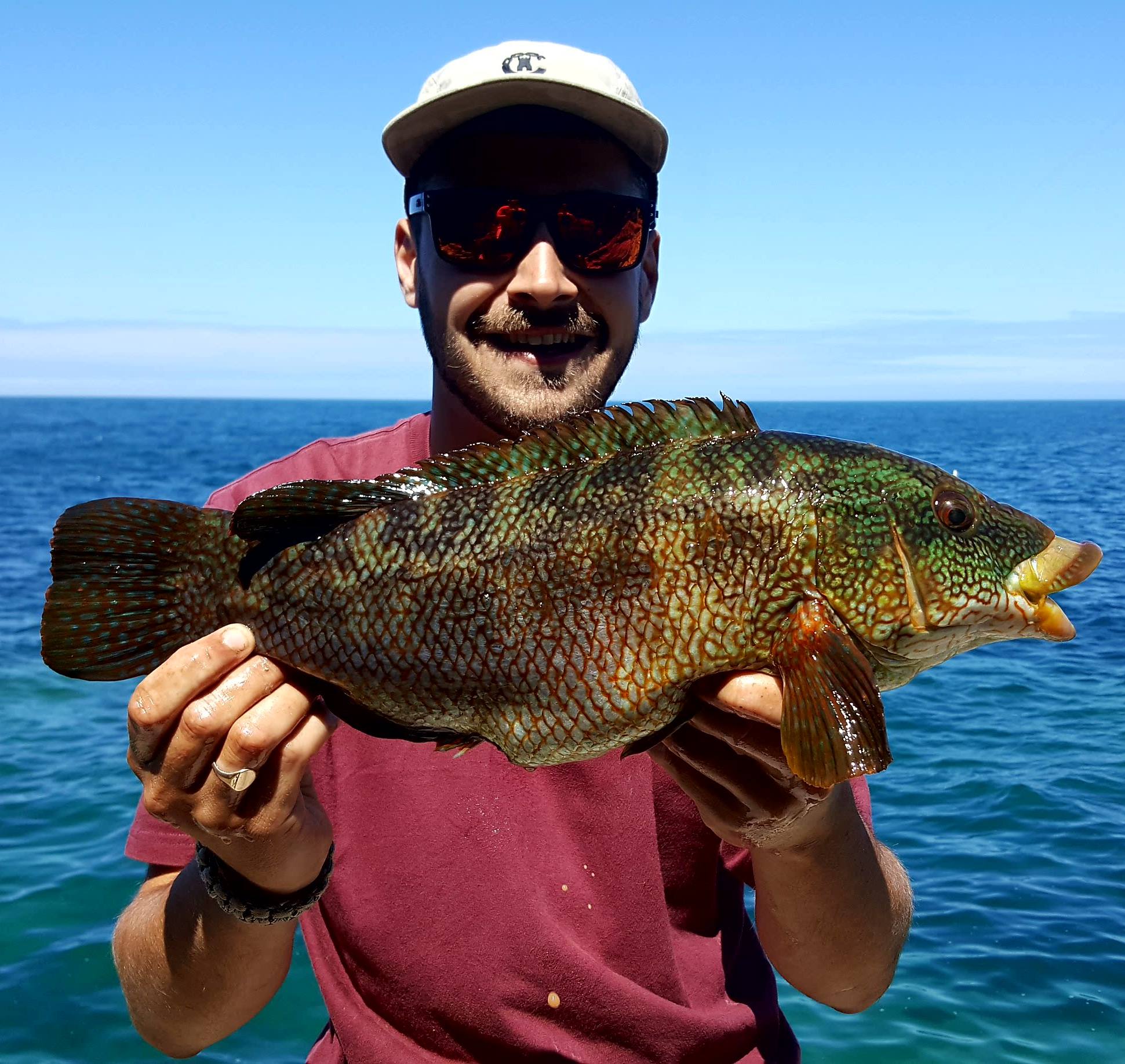 Ollie Passmore with a stunning wrasse caught on a recent session. I suspect wrasse fishing will slow down for a few days after the rough and windy weekend. I suspect we will see a few big bass, smoothound and huss in the coloured water, don't be afraid to use a big bait oozing plenty of scent!
Triple Hook Club – Shaun Foster Cup –  Woolacombe Beach
Dennis Toleman secured top spot in Triple Hook Clubs Shaun Foster Cup beaching a fine small eyed ray scaling 9lb 4oz in runner up spot was Kevin Hancock with a small eyed ray of 4lb 6oz.