Michael Hammett won Appledore Shipbuilders December Rover with a whiting of 1lb 9.75oz. Josh Atkinson took second and third place with whiting of 1lb 7.25oz and 1lb 5oz.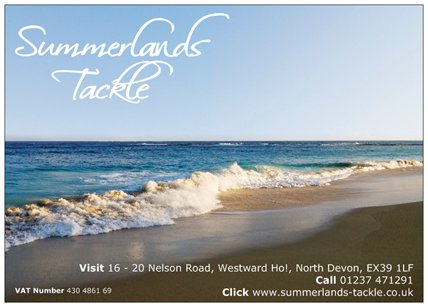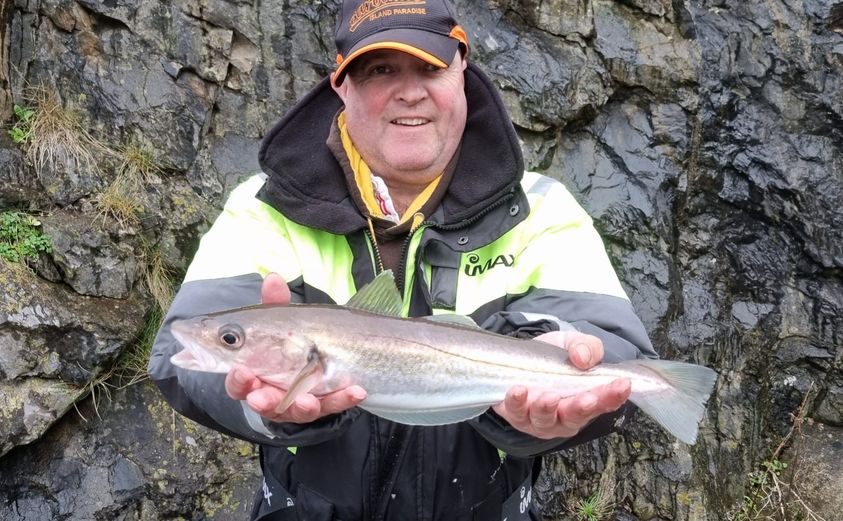 Joan Cairns won Triple Hook Clubs Open Ladies Flounder Competition with a flounder of 1lb 7.5oz. Amber Chapel was runner up with a flounder of 1lb 5.5oz.
I visited Ilfracombe Pier last Sunday evening and attempted to catch a squid on a jig. After half an hour of casting and retrieving my confidence started to ebb. Persistence sometimes pays off  however and I eventually felt a strange weight on the line. I was delighted to swing a squid of perhaps 12oz onto the pier.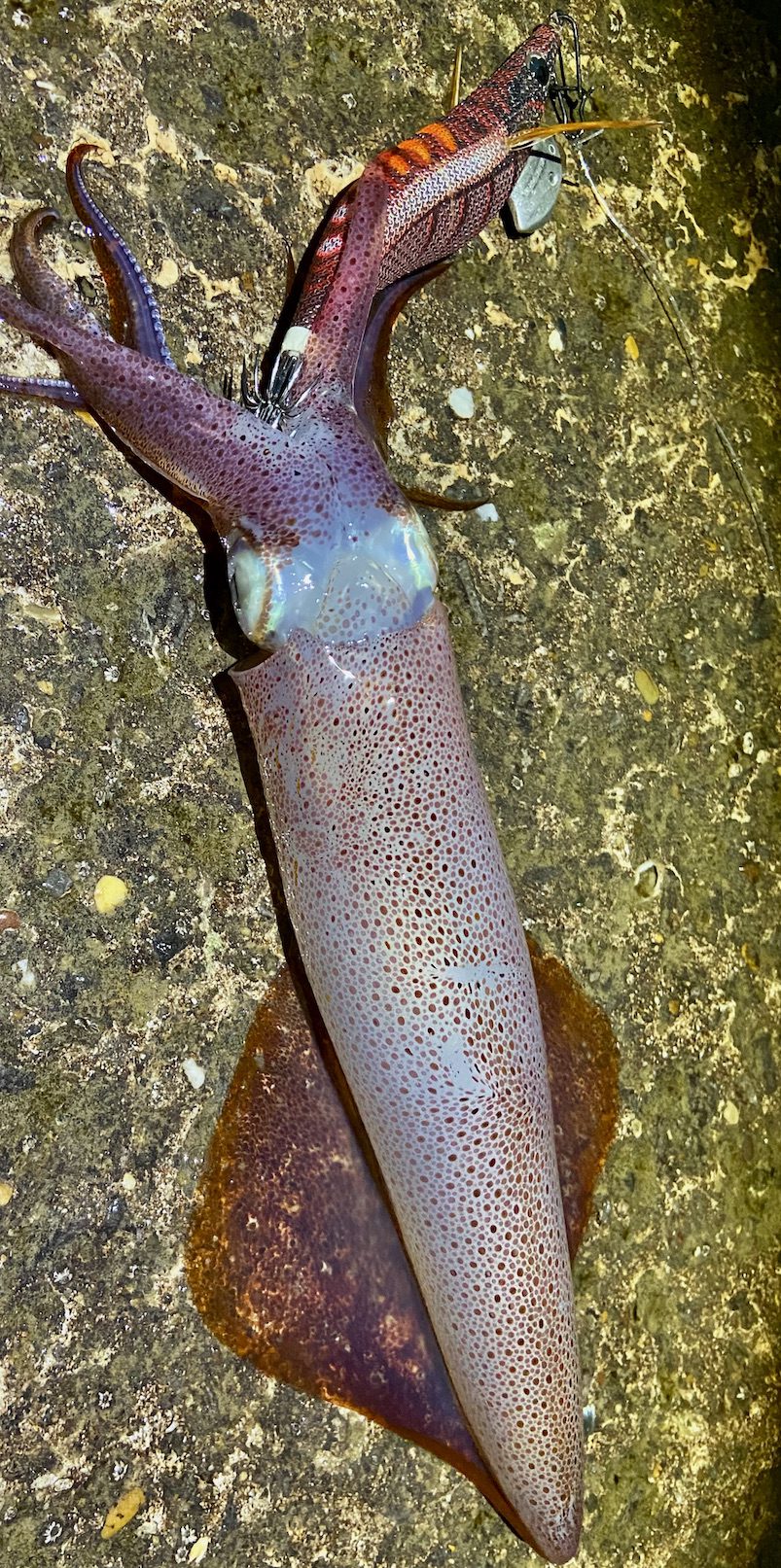 I was told that before I arrived several herring and mackerel had been tempted. It also seemed slightly surreal to watch a garfish swim past close to the surface. Mackerel and garfish were once considered to be summer fish but as sea anglers we are getting used to the blurring of the seasons. It seems that we should cast off the traditions and try to ring the changes to keep abreast of nature as climate change rewrites the rule books.